Most afternoon activities at Proctor afford regular opportunities for public performances; athletic teams showcase their progress every Wednesday and Saturday. For Proctor's drama department, the countless hours of memorizing lines, rehearsing, building and rebuilding an intricate set, the beautiful mess of group dynamics and stress of pre-show nerves culminate in two performances at the end of the Winter Term.
Proctor Drama presents Noises Off, a three act farce of a play within the play, Nothing On. This play within the play format captures a touring theater troupe's production and all of the complicated dynamics that can exist in such a setting. The first act provides a window into the dress rehearsal, while the second act chronicles the opening performance, and the final act a performance toward the end of a debilitating run of shows.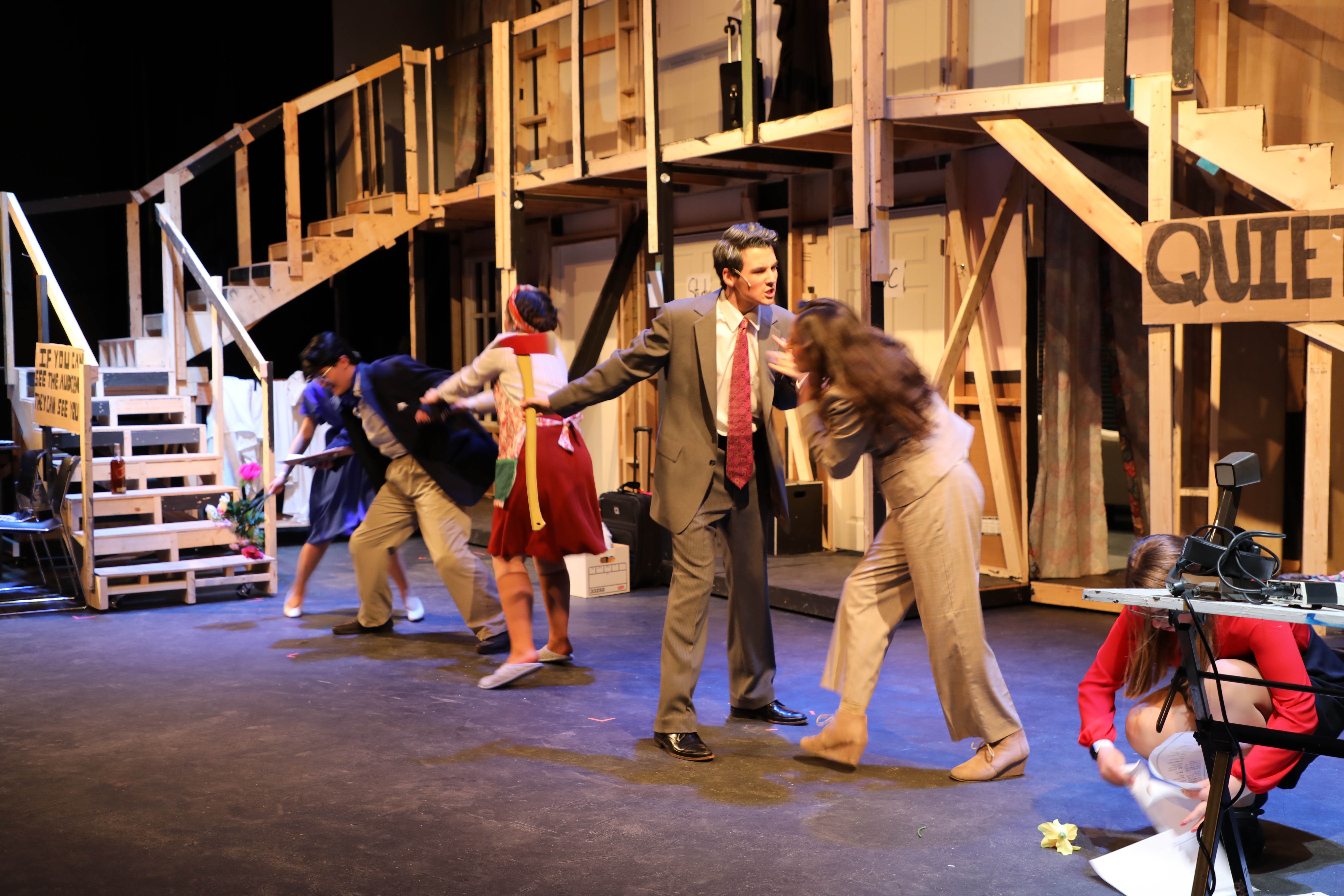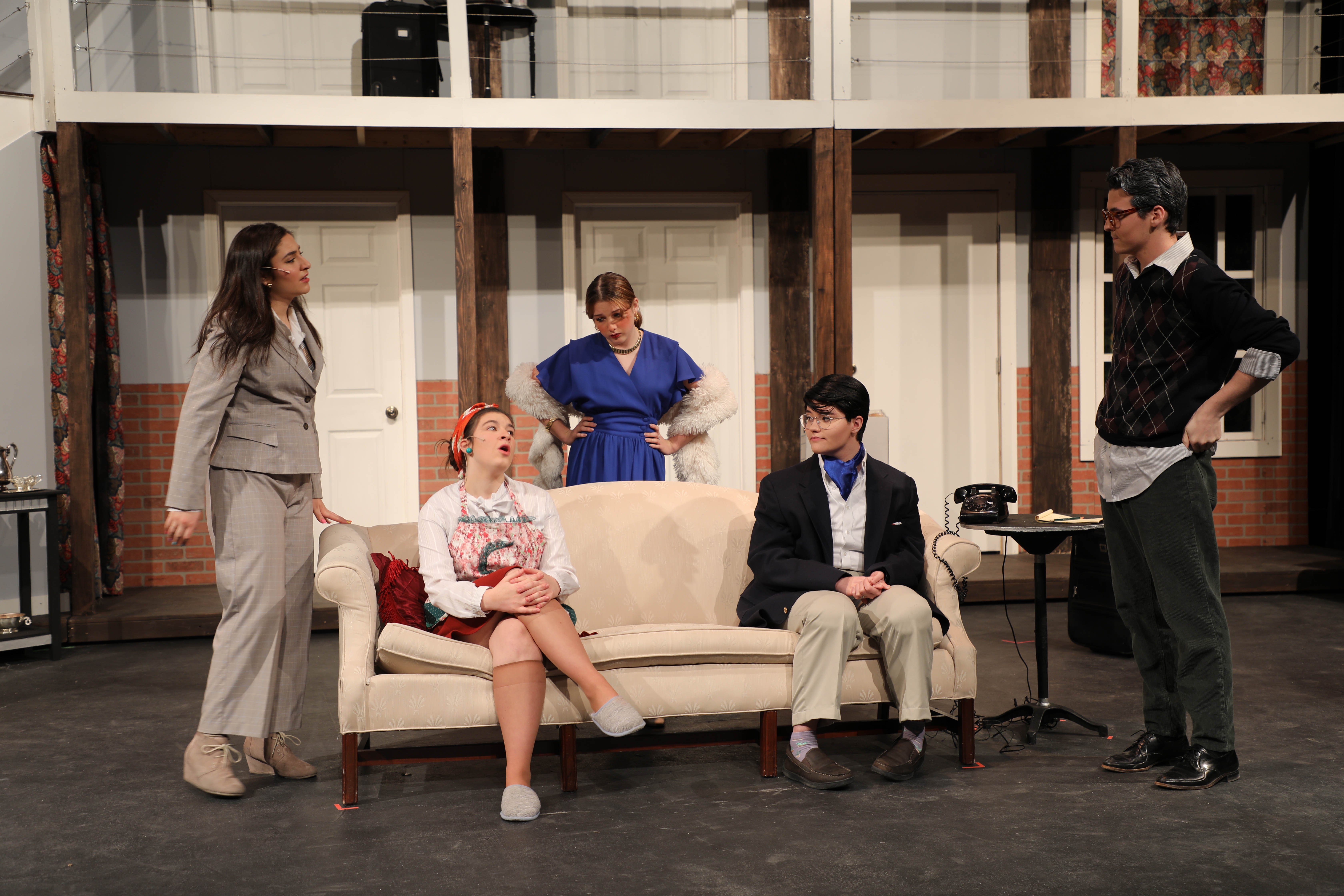 Playwright Michael Faryn uses the hilarity of the miscues and personal dynamics within a theater production mixed slapstick comedy to provide a highly entertaining, behind the scenes look at the follies of theater folk.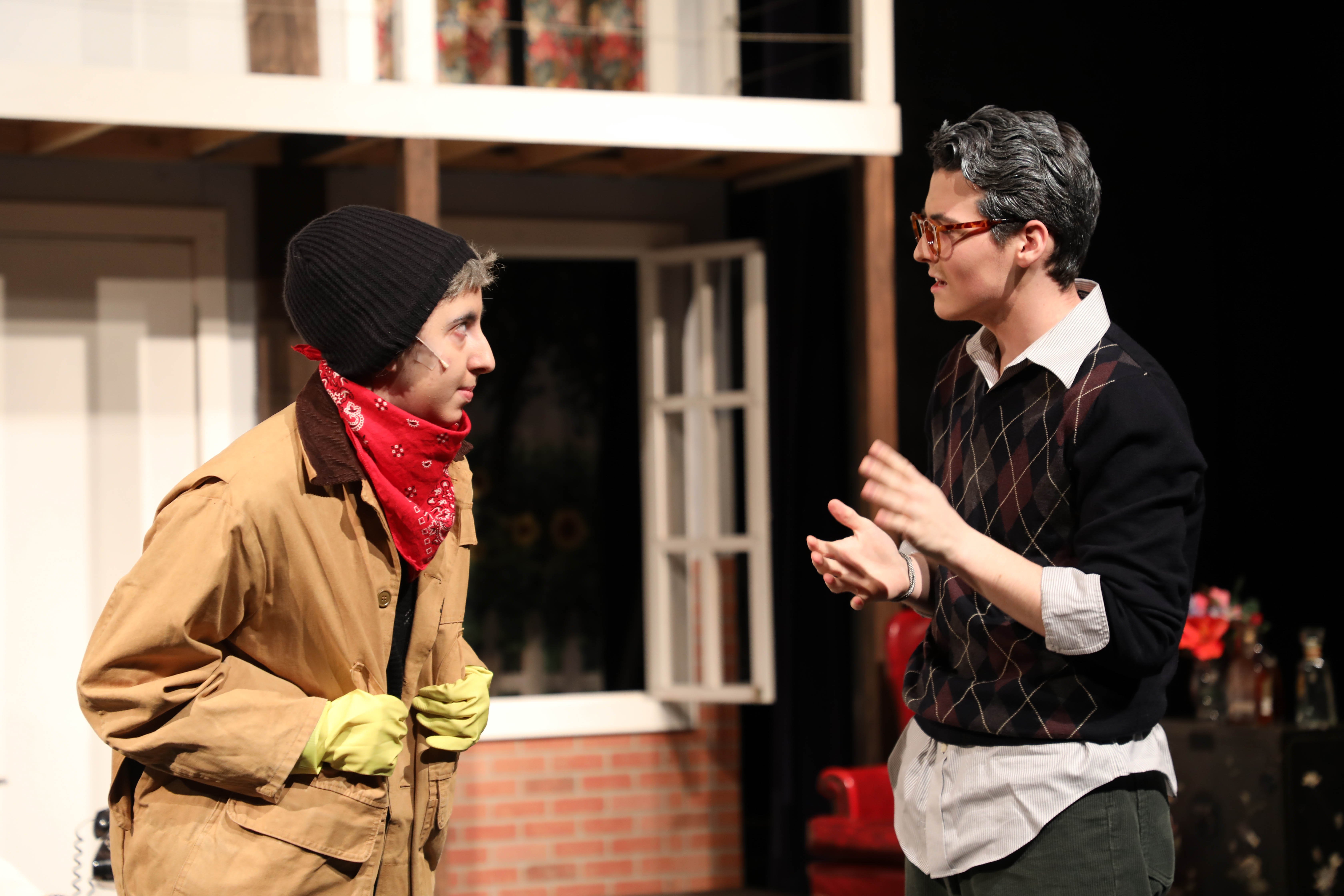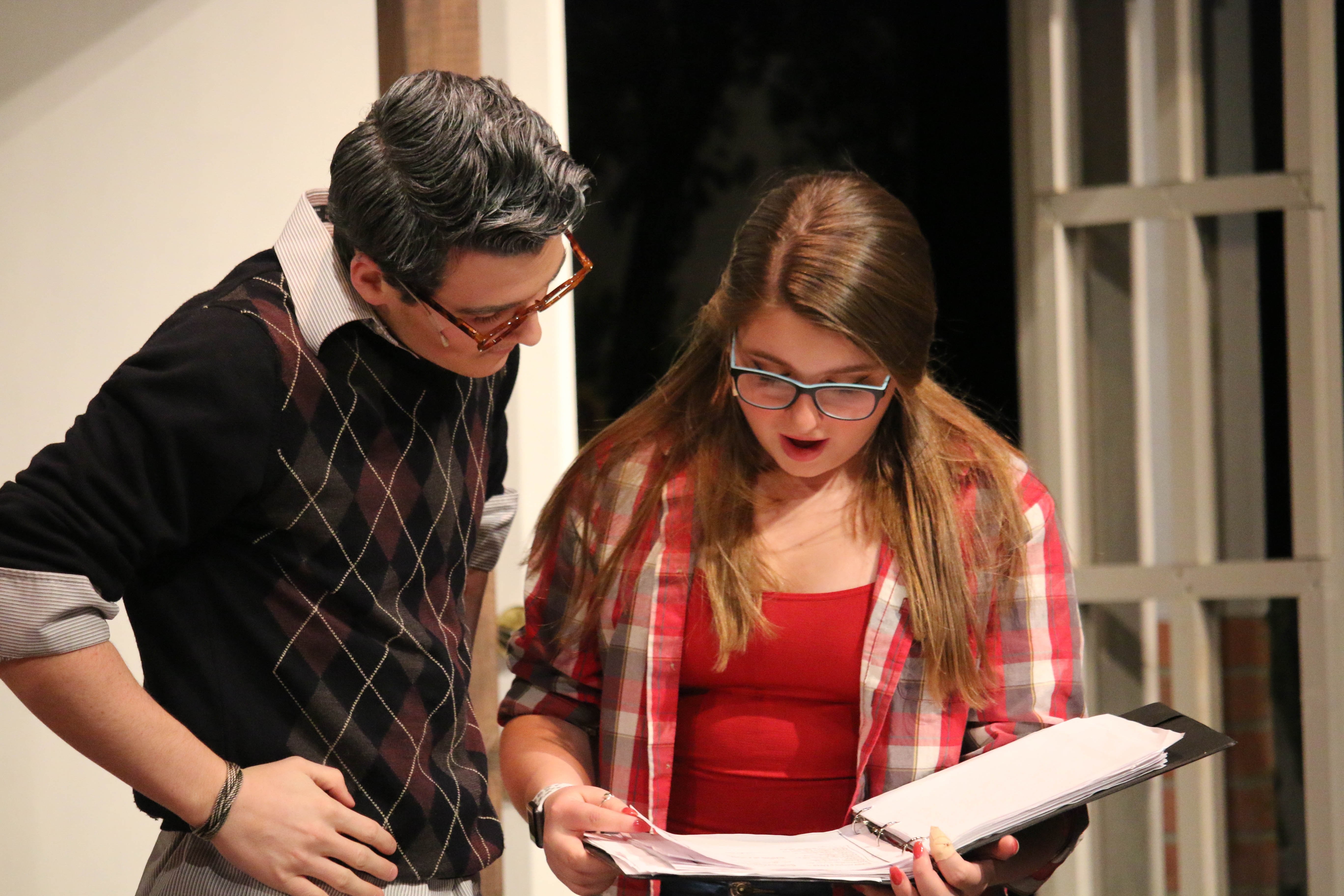 The talented cast including, masterfully play their respective roles. Out of control egos, memory loss, and personal affairs bring the audience along for a rollercoaster ride of smiles and laughs. Congratulations to the cast members in this winter's production:
Dotty/Mrs. Clackett
-
Annie Reynolds '21
Lloyd, The Director
-
Tahg Healy '21
Gabriella/Regina
-
Aurora Henning-Ross '21
Brooke/Vicki
-
Helen Armstrong '23
Poppy, The Asst. Stage Manager
-
Libby Walker '23
Frederick/Phillip
-
Jamie Pehl '21
Belinda/Flavia
-
Abba Ramsay '22
Timmie, The Stage Manager -
Ingrid Cole-Johnson '20
Selsdon/Burglar
-
Beth Deslauriers '21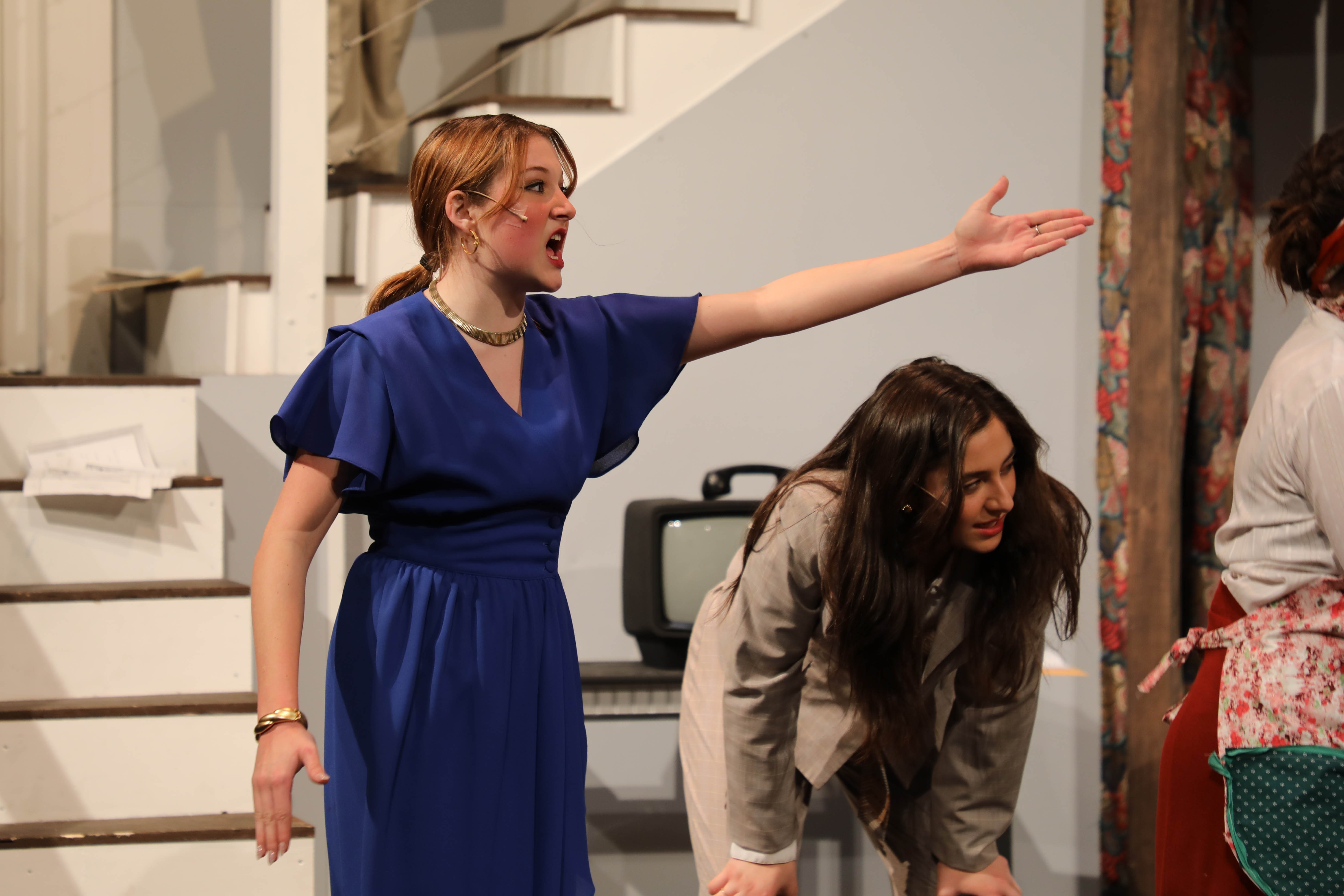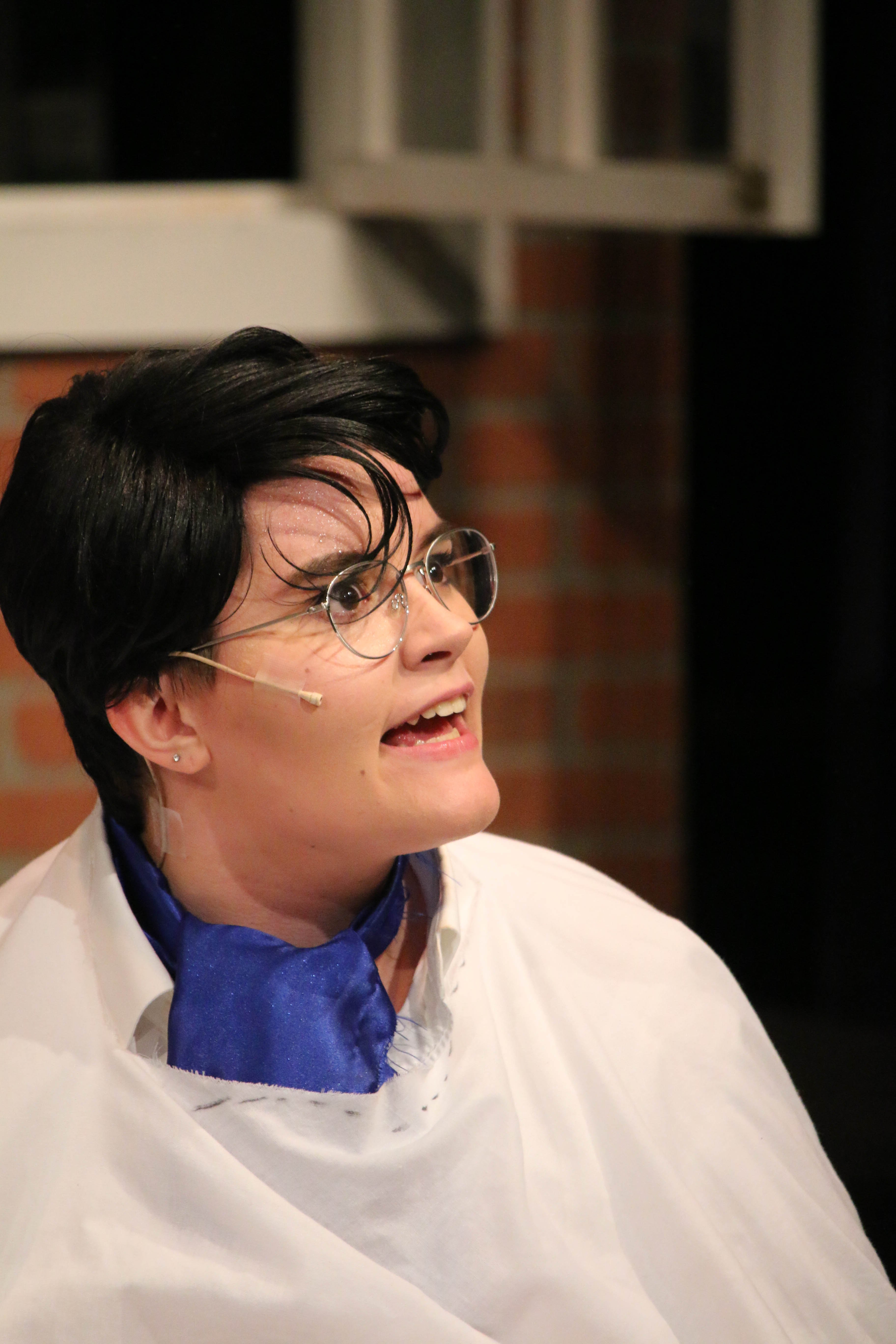 The equally talented crew designed and built an amazing set. The skills learned by this group of technicians rivals that of any architectural design or industrial arts course, and are simply breathtaking. Kudos to the following crew members for their work:
Director and Lighting Design: Jennifer Summers
Set Designer: Starr Fair P'19
Costume Designer: Joan Saunders P'08, '12, '13, '17
Sound Engineer: Seth Currier '95.
Lighting Engineer: Cedar Kiedaisch '21
Set Construction :Lilly Carlson '22, Stella Coulter-Duling '21, Cedar Kiedaisch '21, Carlos Meyer '20, & Acadia Smith '23
Props and Costumes: Ellie Harding '21, Stella Coulter-Duling '21, and France Webster '23
Be sure to reserve your tickets for shows on Friday and Saturday at 7:00 PM in order to see their set design up close!