For Proctor's drama department, it has been exactly one year since students last took the stage. With the annual spring musical canceled due to Covid-19 last spring, director Jen Summers is thrilled her company will produce Peter and the Star Catcher this week for the community. An extended production run over four nights this week has provided the cast and crew the invaluable feedback of a live audience, something every performer and lover of the performing arts has missed over the past year.
Based on the 2004 novel by Dave Barry and Ridley Pearson and adapted for the stage by Rick Elice, Peter and the Star Catcher imagines the backstory for the characters of Peter Pan and serves a prequel to J.M. Barrie's Peter and Wendy. While masks and social distancing on stage have added a layer of complexity to the performance this winter, the dedicated cast and crew have built an incredible set, designed amazing costumes, and learned to project their voices through face coverings for all to hear.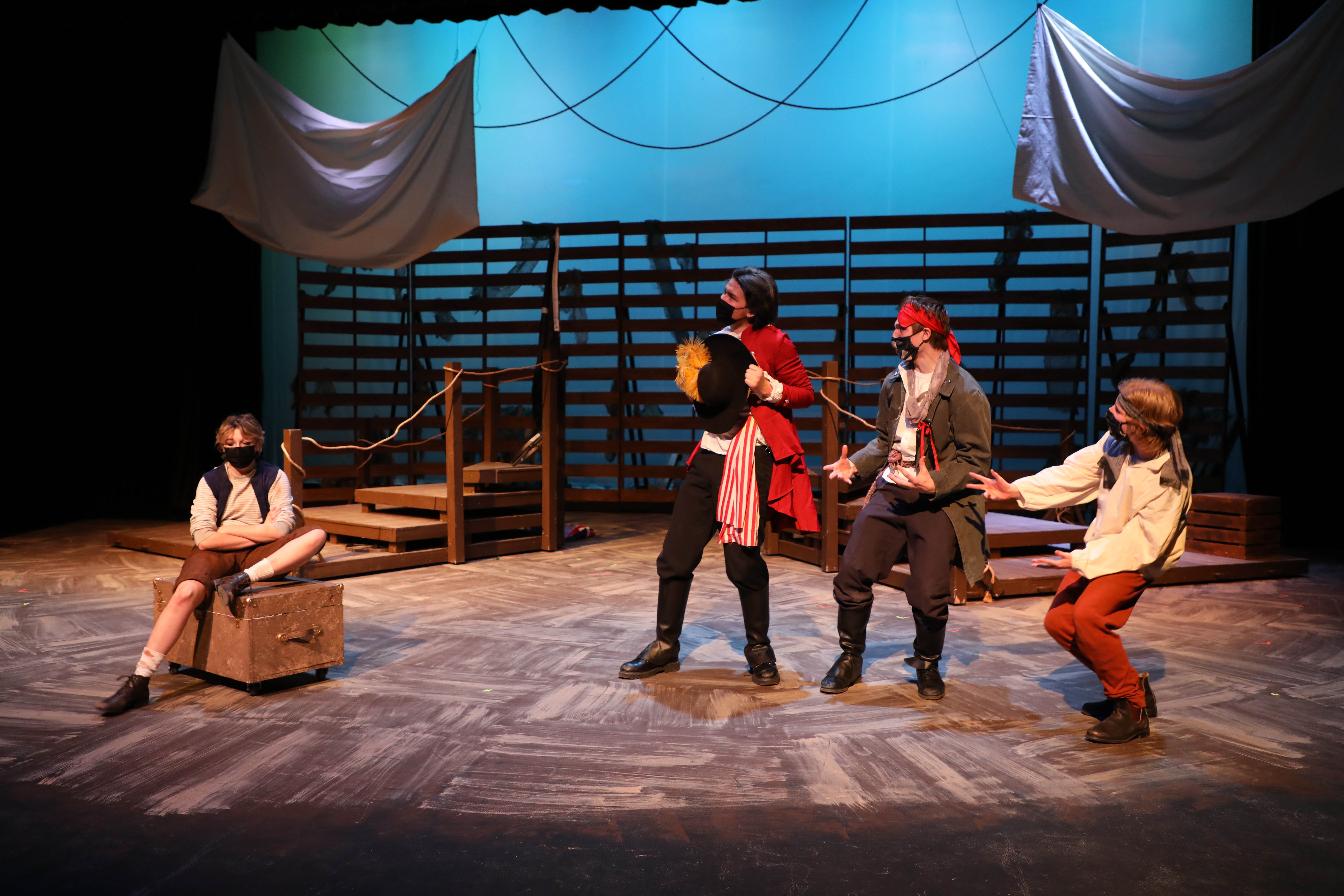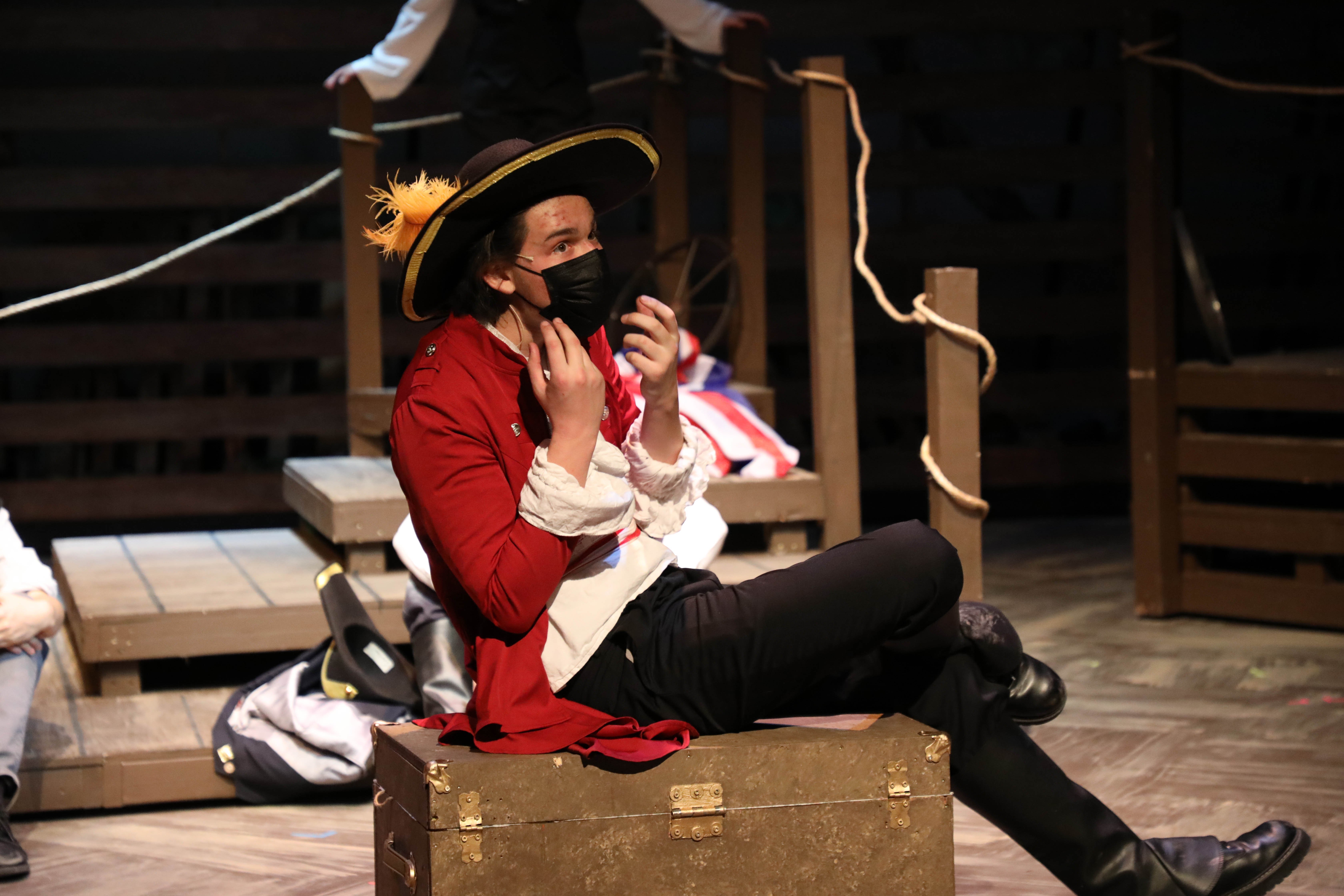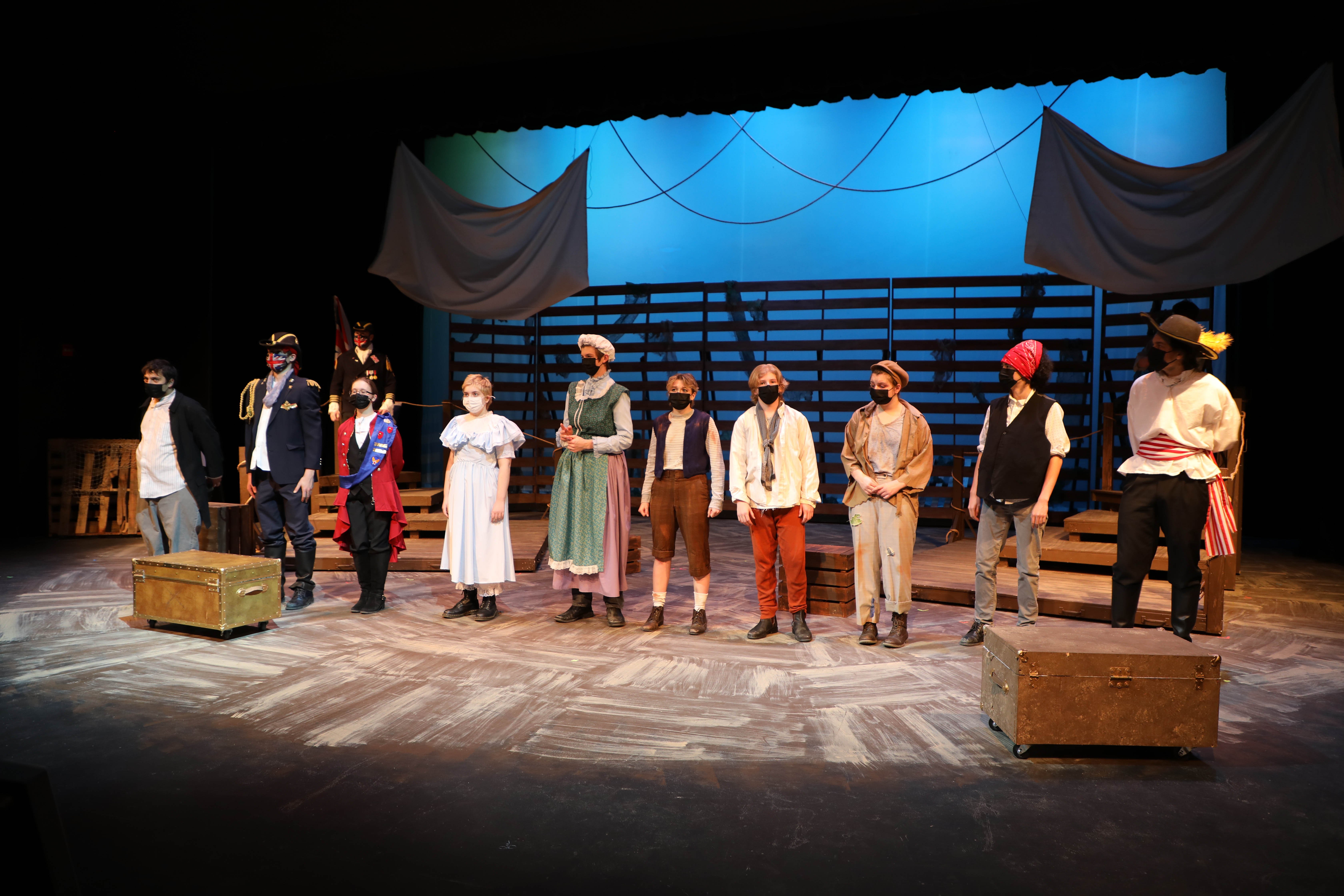 An ensemble cast features Abba Ramsey '22 as Peter, Matthew Mueller '22 as the Black Stache, Maddie Weinberg '23 as Molly Aster, Maddie Burneson '21 as Slank, Ethan Josephson '22 as Mack, Libby Walker '23 as Ted, Jackson Gamache '24 as Prentiss, Natalie Sisemore '23 as Lord Aster, Enrico Mori '24 as Alf, Will Green '24 as Mrs. Bumbrake, Dylan Stern '23 as Smee, Ray Summers as Capt Scott, Mattie Dickinson '24 as a mollusk and Lilly Carlson '22 as "cat". Equally important to the production is the technical crew, including set construction, costume design, light engineering, consisting of Lilly Carlson '22, Cedar Kiedaisch '21, Mattie Dickinson '24, Maddie Burneson '21, Acadia Smith '23, Stella Coulter-Duling '21, Macaelyn Hamilton '23, and Samantha Pehl '23. Each of these teams have been led by Director Jen Summers, Costume Designer Joan Saunders, Technical Director Starr Fair, and Sound Engineer Seth Currier '95.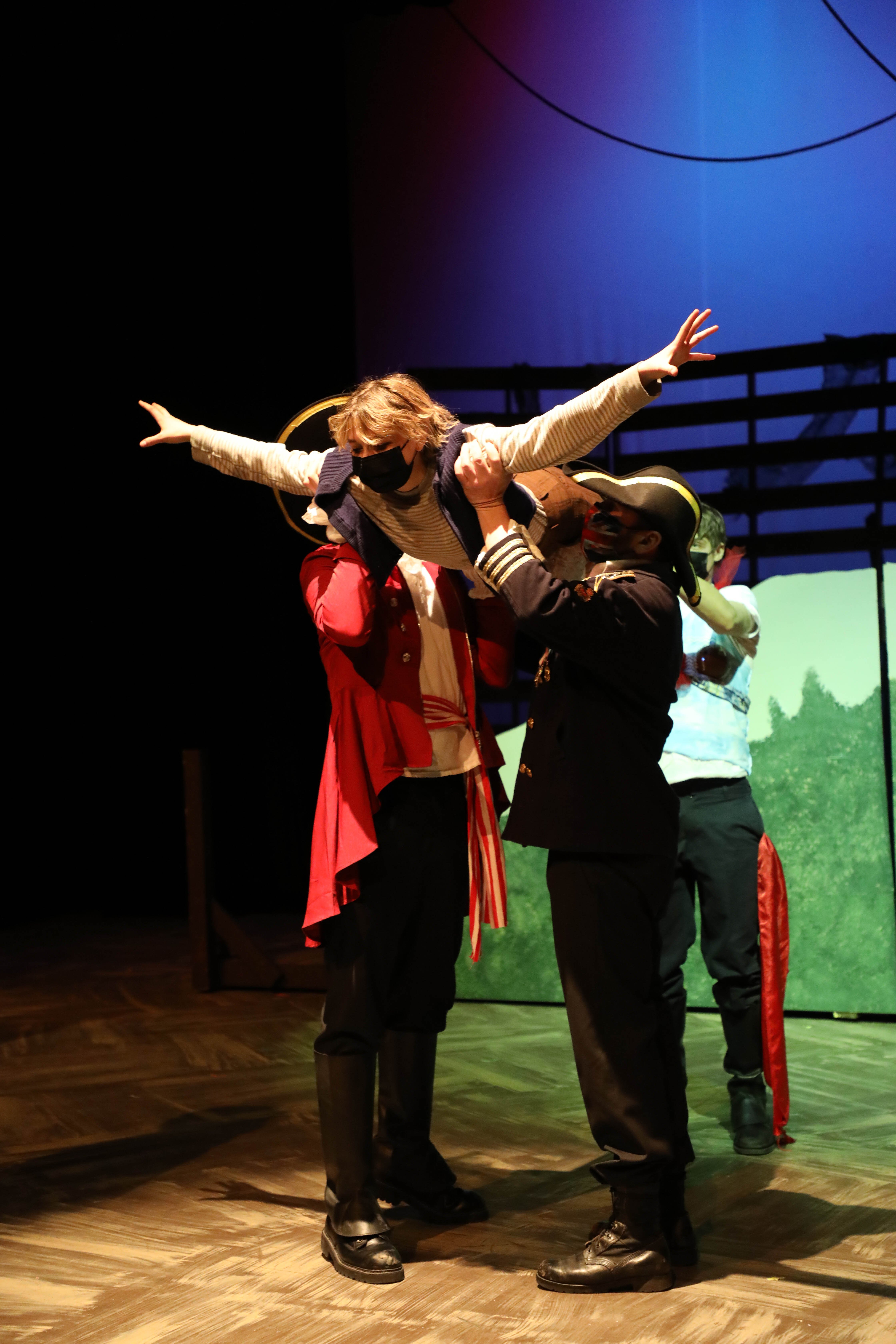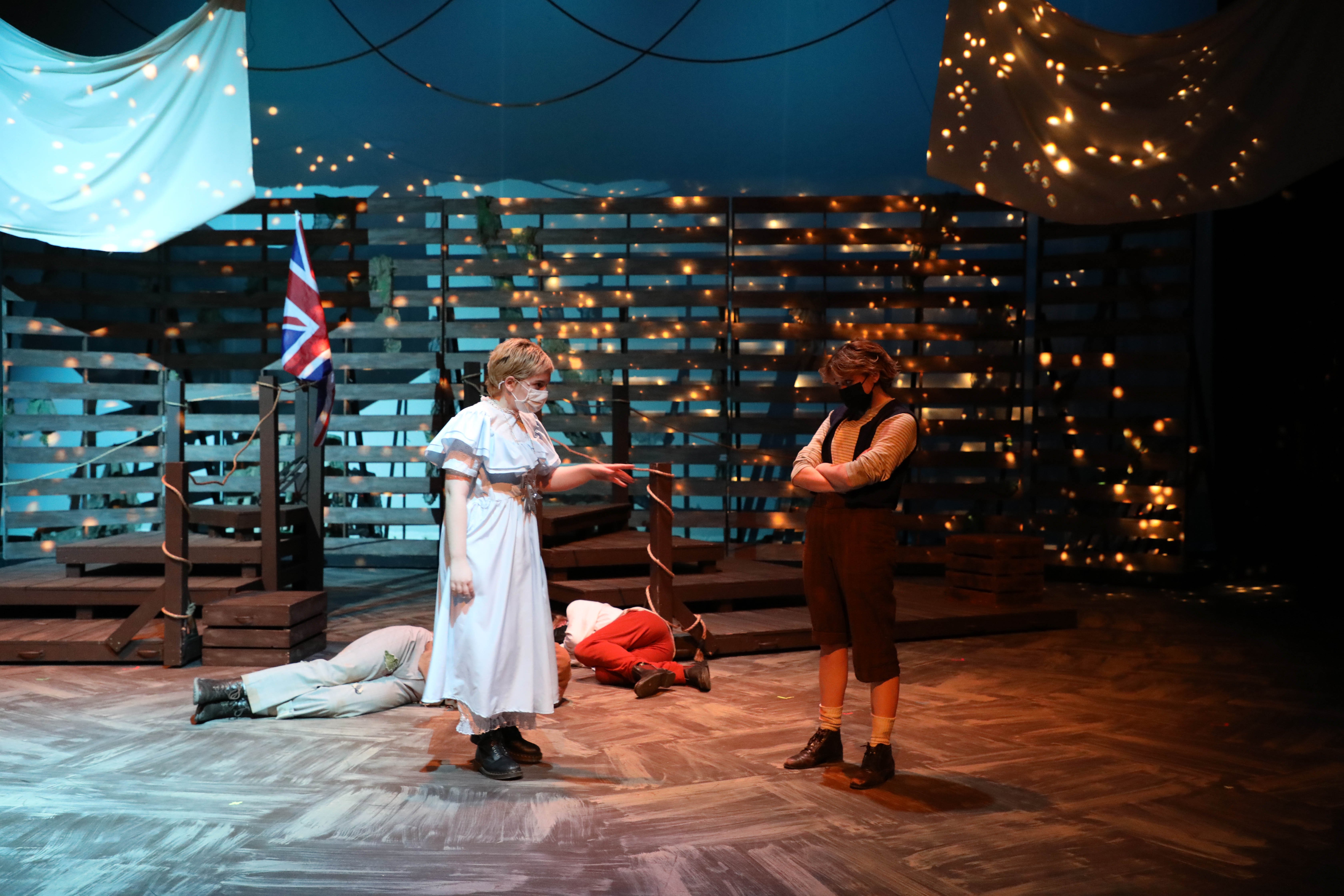 While every production our drama team puts on is impressive, this winter has forced the cast and crew to pull together the show with roughly a month less rehearsal time, all while following Proctor's Covid-19 guidelines. The audience will likely not know where little mistakes are made, but the cast knows they could use more rehearsal time. They also know that they get to step on stage each night with the confidence that the actor next to them will improv or cue a line if the need arises and that they are in "it" together. This is what Covid-19 has taught all of us - to look out for each other, to help each other, to make the best of less than ideal circumstances - and this group of talented actors, set and costume designers, light and sound technicians, and dedicated adults have done just that.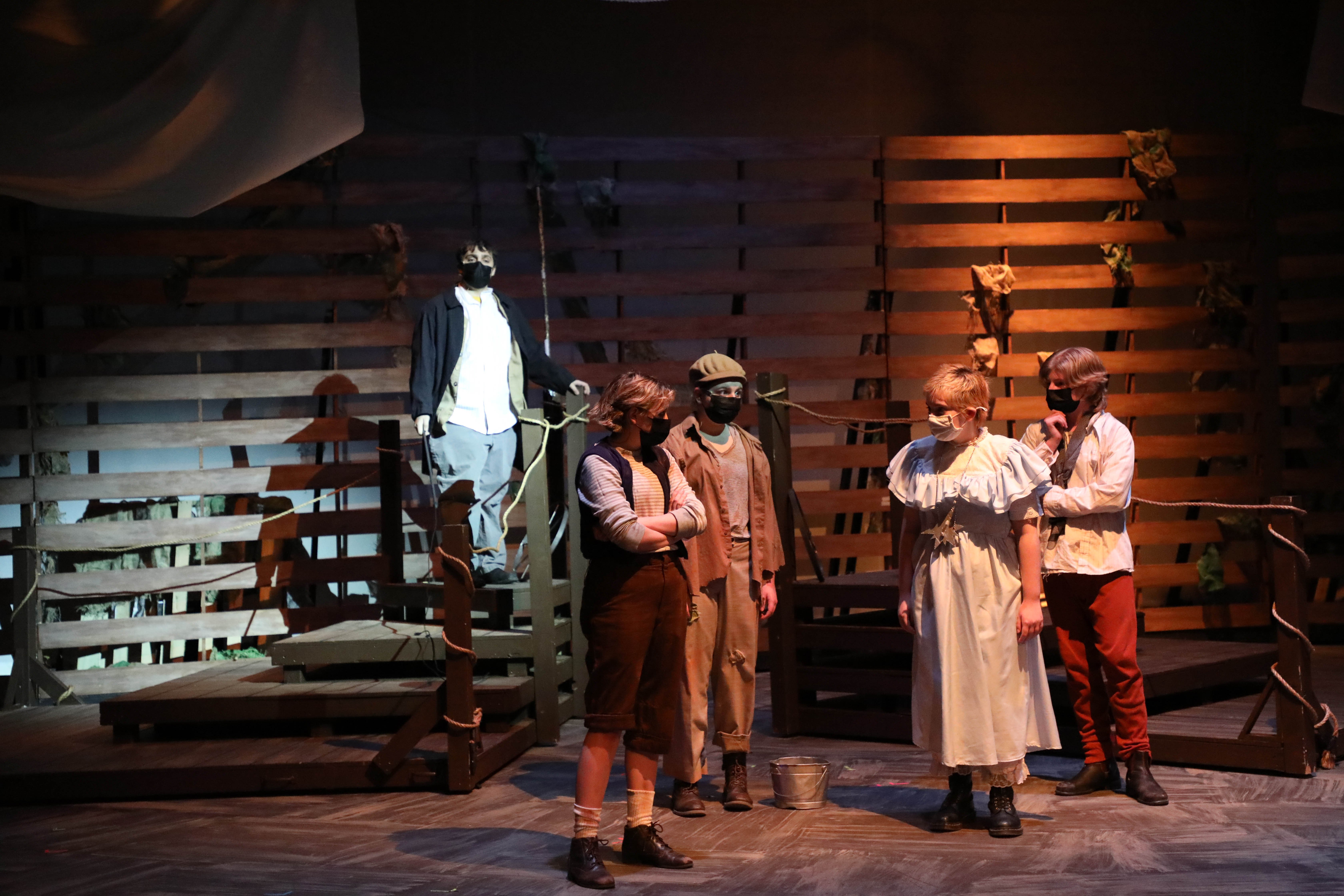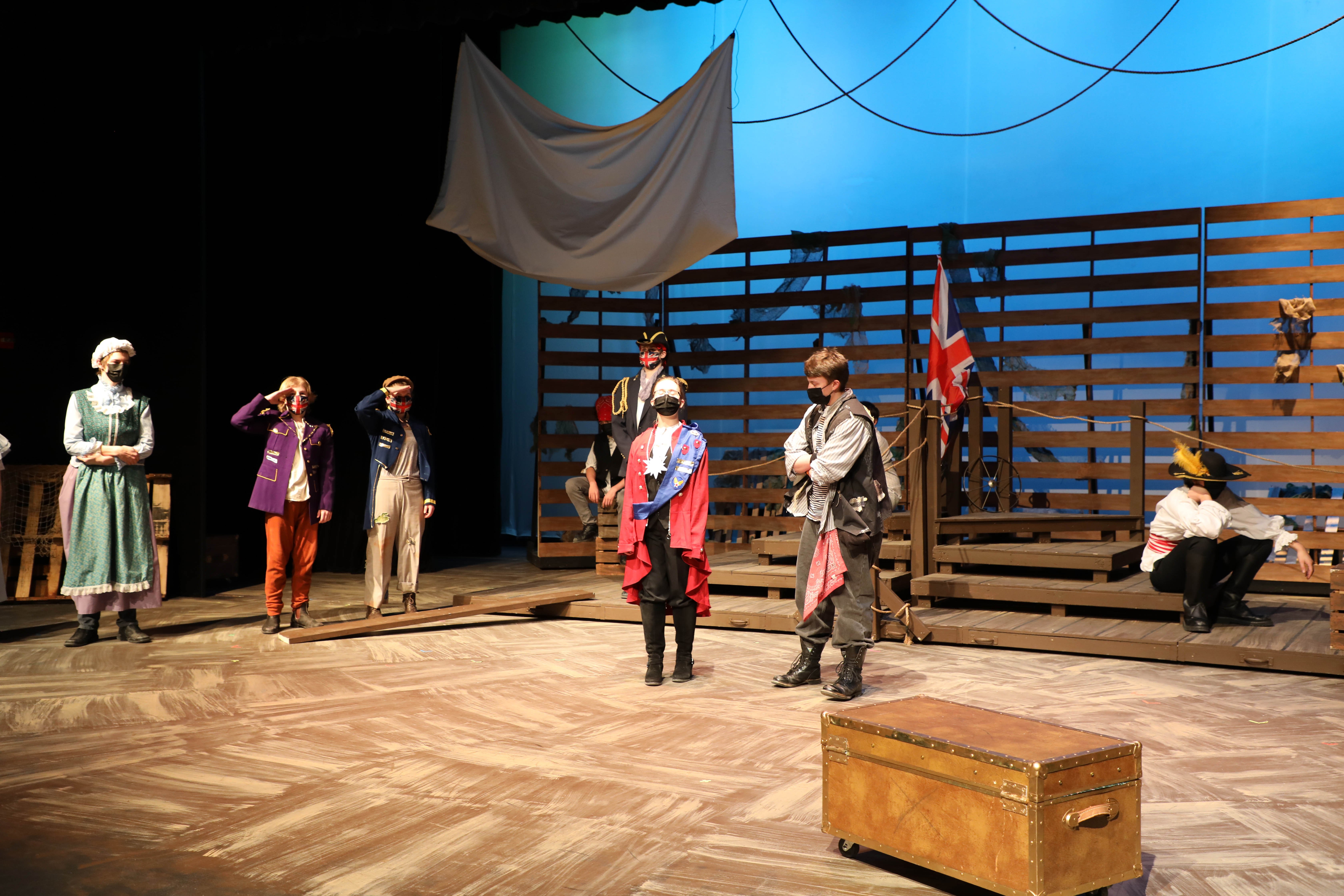 Friday and Saturday night's shows will be streamed live on the Proctor Broadcast Network at the link below. For those internal community members, be sure to reserve your limited tickets to Friday and Saturday's performances HERE.