Ten years ago, Chuck Will composed a comprehensive History of Proctor, including blog posts, archival photographs, and videos. This Proctor History 101 has proven invaluable to our institutional memory and is worth a read HERE. Today, we take a look back at perhaps the most transformative years in Proctor's history through an interview with David Fowler who served as Head of School from 1971-1995, our first installment of Proctor History 202!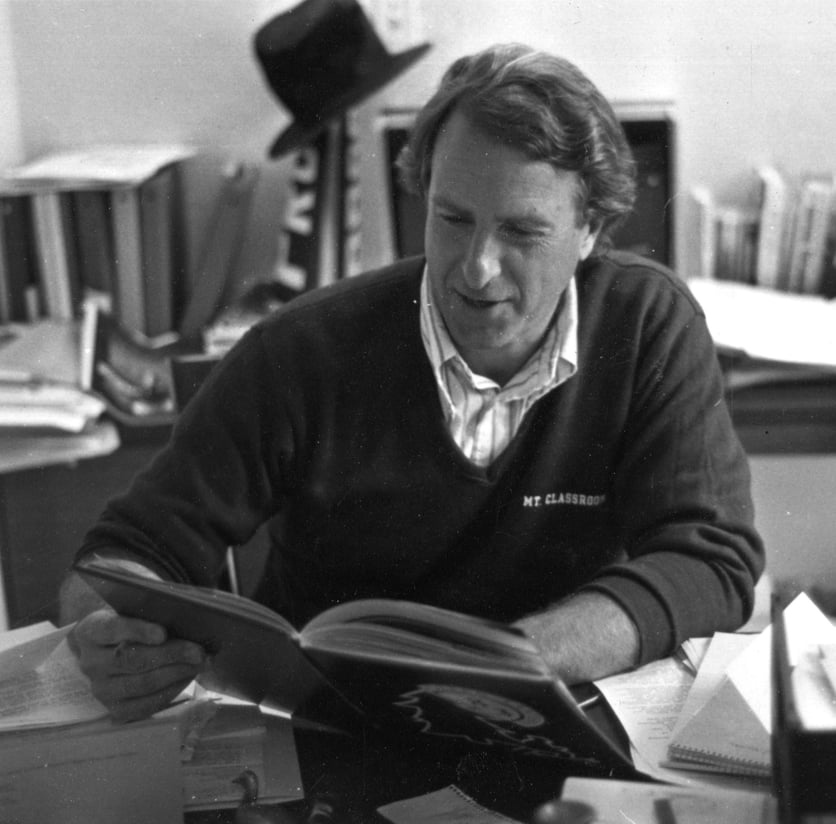 David Fowler joined Proctor's faculty in 1964 with his wife, Alice, to serve as a history teacher, dorm parent in Carr House, and football coach under Head of School Lyle Farrell. When Farrell retired in 1971, Proctor's Board of Trustees chose Fowler as Head of School to lead Proctor through its next evolution. Little did anyone know the type of drastic changes Proctor would undergo.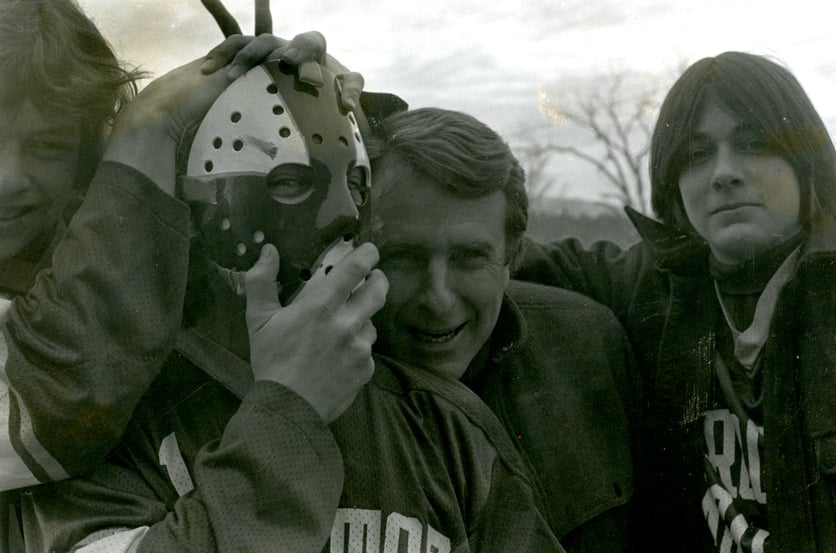 Immediately, Proctor became coeducational again, adopted a revolutionary faculty structure empowered to define school structures, programs, and policies, and immediately instituted a democratic process that reconstructed student government by eliminating seniority systems. Under Fowler's leadership, Proctor's off-campus programs and Wilderness Orientation were born, daily assemblies/advisory time instituted, and an egalitarian ethos among students and faculty emerged.
While countless faculty and staff members, administrators, and Board members were instrumental to Proctor's success under Fowler, few individuals had a greater impact on Proctor than David Fowler did during his twenty-four years as Head of School.
Keith Barrett '80 and current Head of School Mike Henriques recently visited David at his home in Sante Fe, New Mexico where he actively manages his five acres of land, has written two novels, and continues to explore poetry and art. Below, "Chopper" shares insights into the long history of experiential, hands-on learning at Proctor that sustains today:
Stay tuned for more video updates from alumni and former faculty as we document the individuals who helped make Proctor what it is today!