More than 70% of all Proctor students spend at least one term studying abroad in one of Proctor's five off-campus programs. For students who attend Proctor for at least three years, that percentage jumps to nearly 85%. We offer off-campus programs because we know they broaden our students' horizons. They change lives by allowing students to see how life works in other cultures. They create learning opportunities simply irreplicable on our campus in Andover, New Hampshire.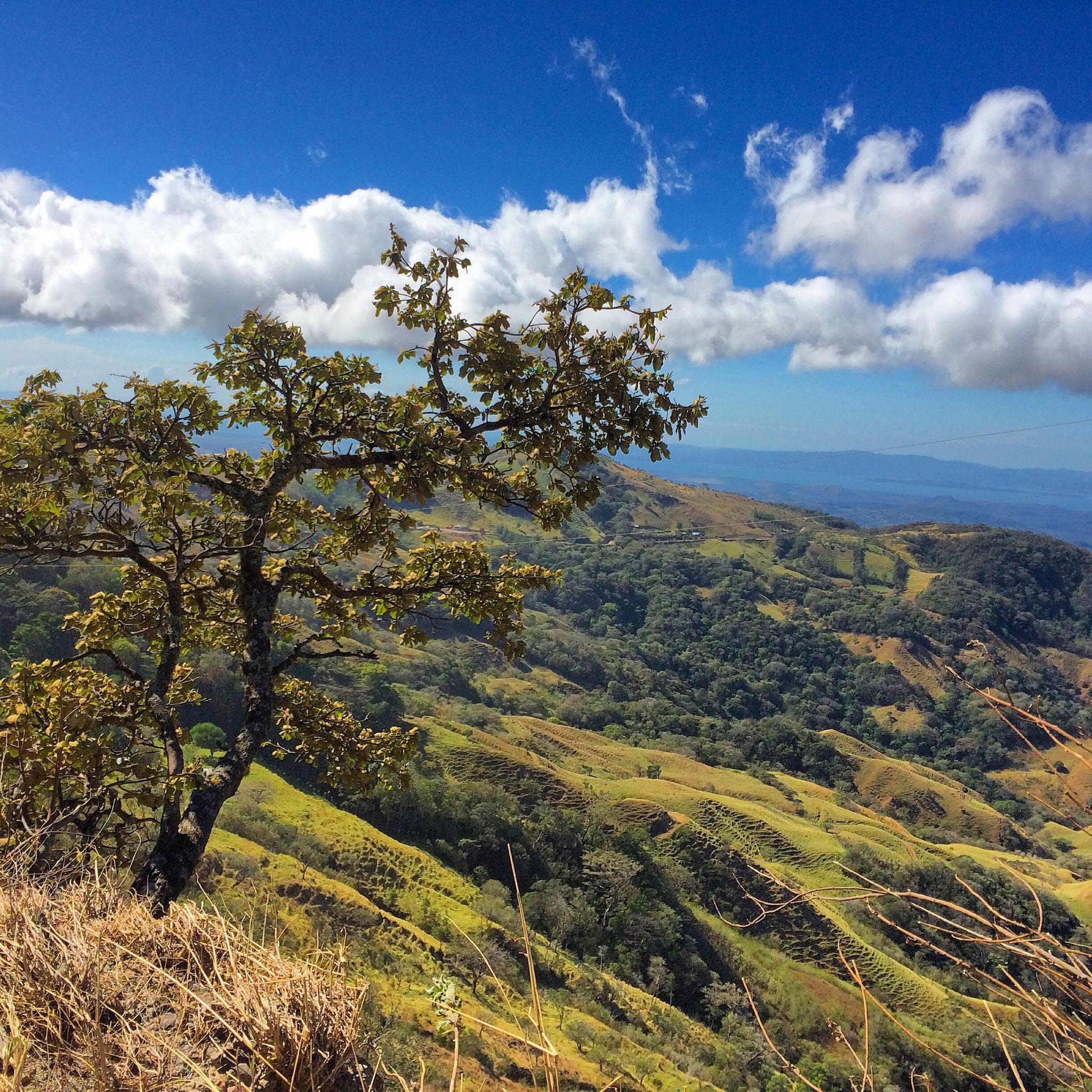 Proctor in Costa Rica was started well over a decade ago to provide our sophomores the opportunity to study abroad (Proctor's other four programs are reserved for juniors and seniors), while maintaining their current academic schedule - a challenge for our younger students. In the fall of 2013, Proctor in Costa Rica moved to The Cloud Forest School in the Monteverde region of Costa Rica. Students live with host families, study at the Cloud Forest School alongside Costa Rican students, and are able to learn hands on in one of the most biodiverse regions of the world.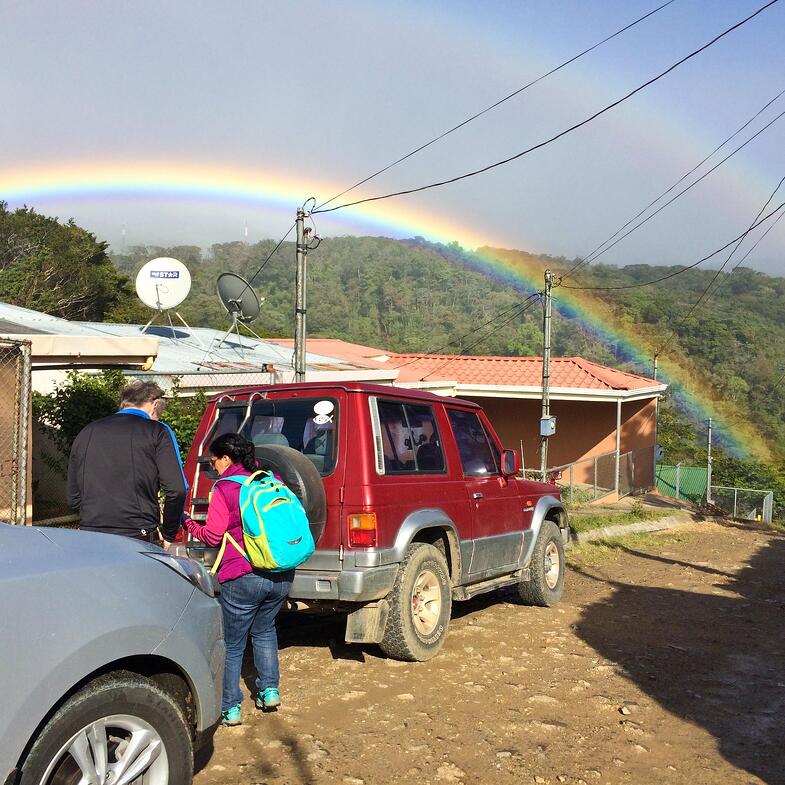 For Avery '17, Luke '17, and Caroline '17, studying this winter in Costa Rica has been an unbelievably powerful immersion experience. As Alan McIntyre and Brooks Bicknell reported to faculty Tuesday evening after their visit to Costa Rica over Bonus Weekend, "Avery, Luke, and Caroline are learning Spanish in a very real way with their host families. They are studying ecological sustainability in small classes at the Cloud Forest School, and have completely thrown themselves into the experience."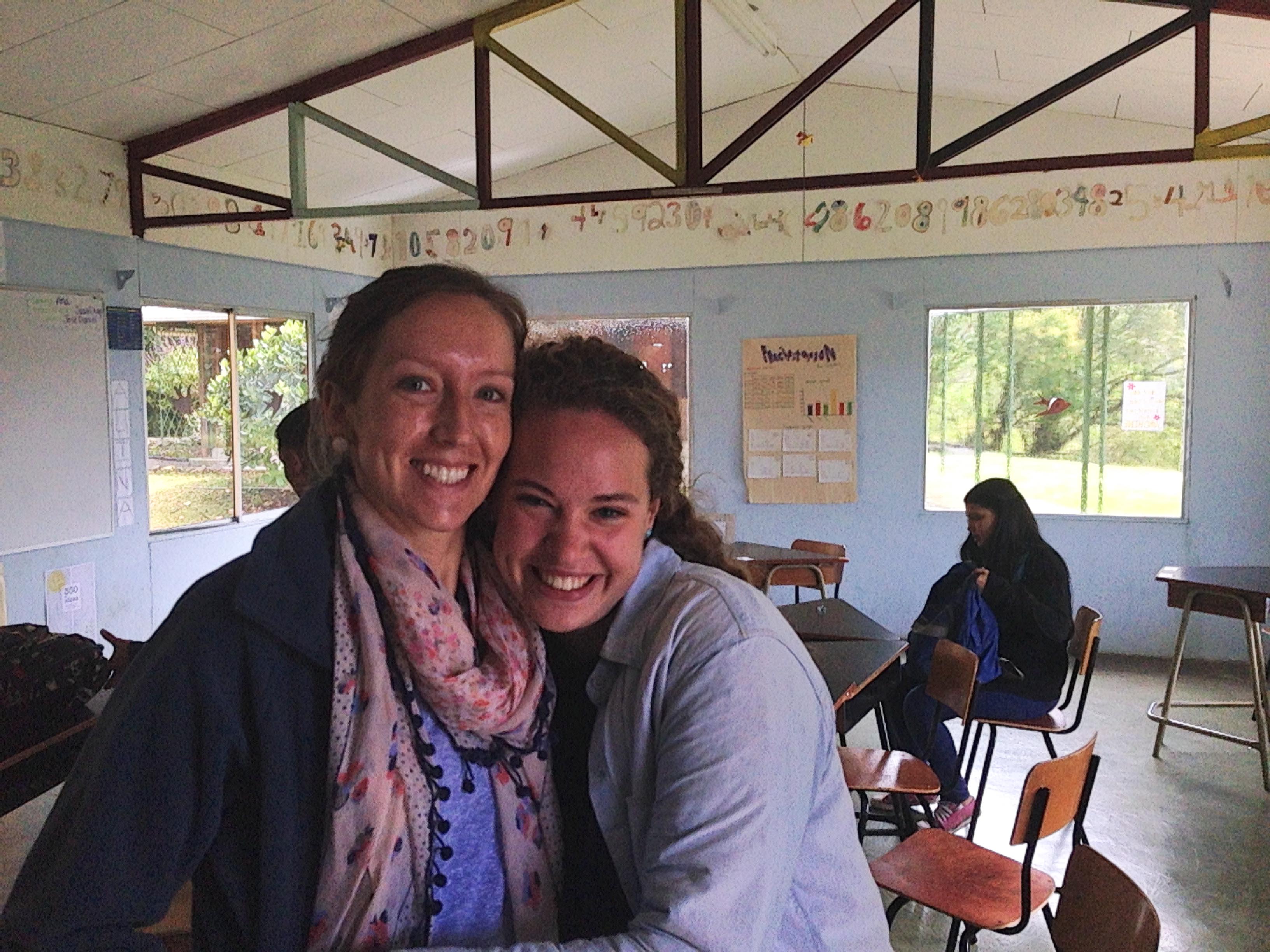 Avery '17 shares the following description of life in Monteverde:
Every day I walk home before six. Up the hill, through the triangle with the many buses circulating through. "TURISMO" written in yellow square on the bottom right corner, next to the exhaust. The triangle is alive as the evening is beginning, restaurants seating the fresh batch of tourists with their cameras and their "pura vida"s.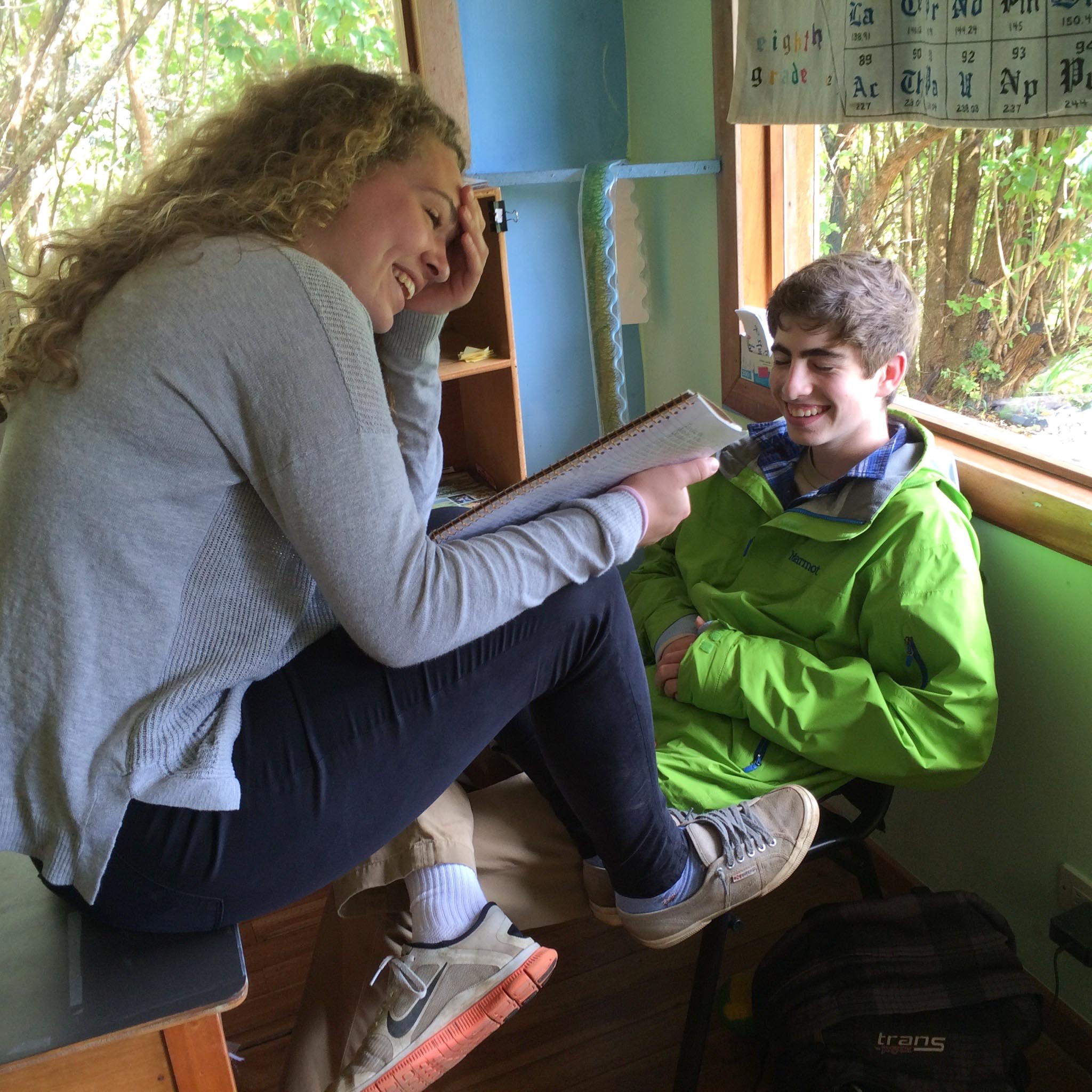 I walk up the steps on the sidewalk along the SuperCompro, instantly regretting it, as three old men loiter in the walkway, catcalling and staring as I walk past. I place my hands on my skirt to keep it from blowing in the wind. The wind. The wind is siempre, always gushing past, so loud, yet after a while it becomes background noise. A mundane yet integral part of Santa Elena. I sort of skip-walk down the side walk, the weight of my backpack giving me momentum on the steep downhill. I switch to walking in the gutter, kicking around dry leaves as I pass a flock of british tourists surrounding a sloth in an overhanging branch. One exclaims, "Wow. I've never seen that before. look at it's little face!" as he whips out his camera.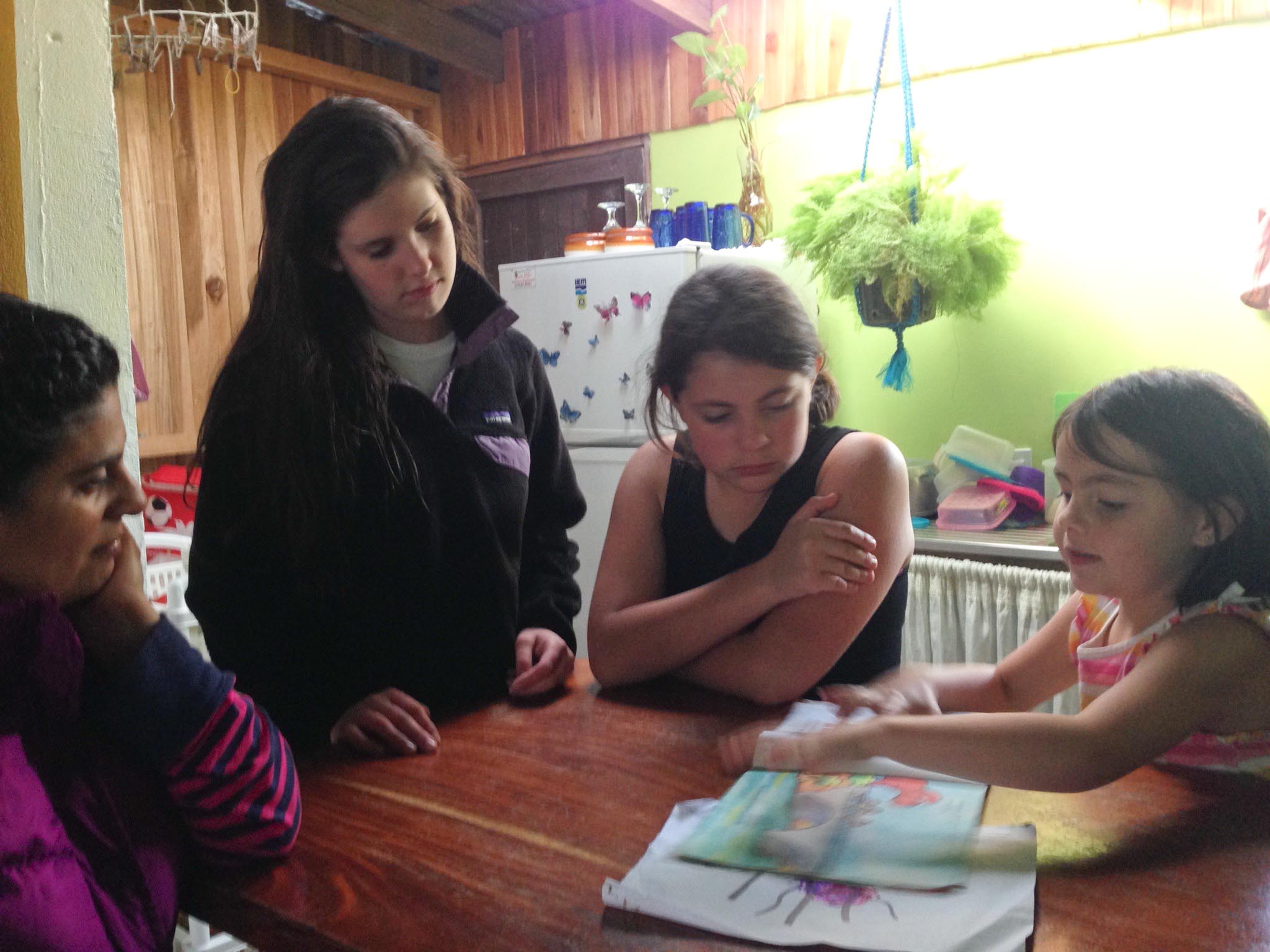 I continue down the path, the sidewalk ends, and I walk alone along the road. Slowly, I shuffle by the huge cement mural, "World Of Insects", and the slope inclines. Marcos zips by on his bike, so fast I only realize it's him once he's out of sight. As I'm cresting the hill I can see the beginnings of tonight's sunset. The clouds from a Reniascance painting are glowing underneath a peachy orange light. The blue of the sky is electrifying, intense, and vibrant.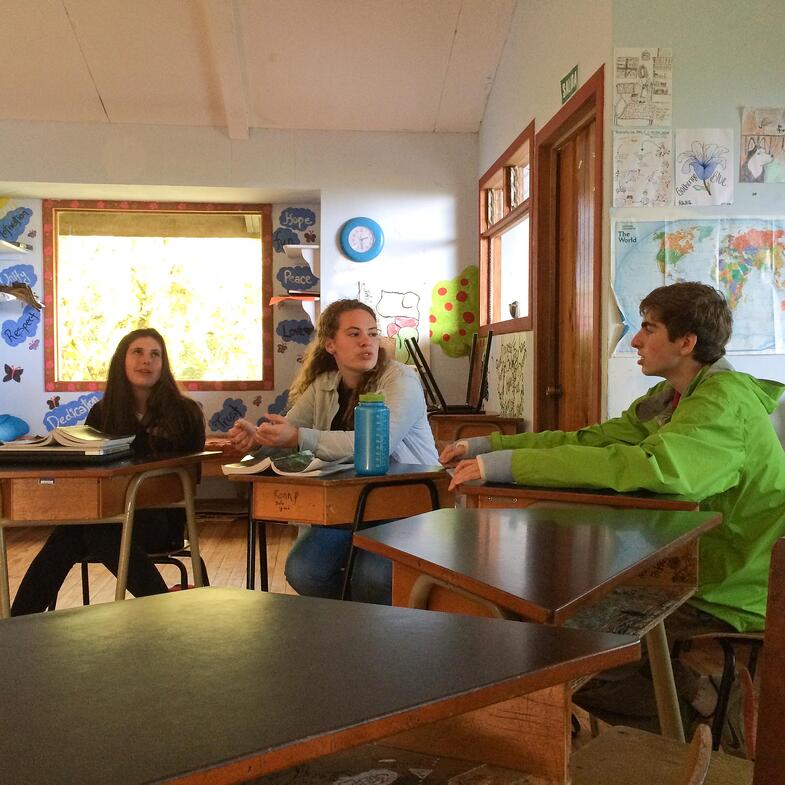 Glancing over to the left side of the road, the ridge plummets down and all you see are richly forested mountains, in different shades of green and blue and indigo and turquesa. The pavement has petered out the pebbles along the edge of the dusty road poke into my tired feet. "La Cabberiza", a sign reads, "We Rent American Quarter Horses, Perfect for the Unexperienced Rider". A couple on a motorbikes roar past, leaving the smell of hair gel and black smoke. I tug my flannel closer around my body as a gust of wind circles through the edge of the trees. The light is dimming. Almost home. Trucks and cars shuttle past as I jog across the road and turn into my little street by the blue house on the corner.
Proctor biology teacher and environmental coordinator Alan McIntyre tours a coffee grower's facility with program director Brooks Bicknell during their visit to the Cloud Forest School this past week.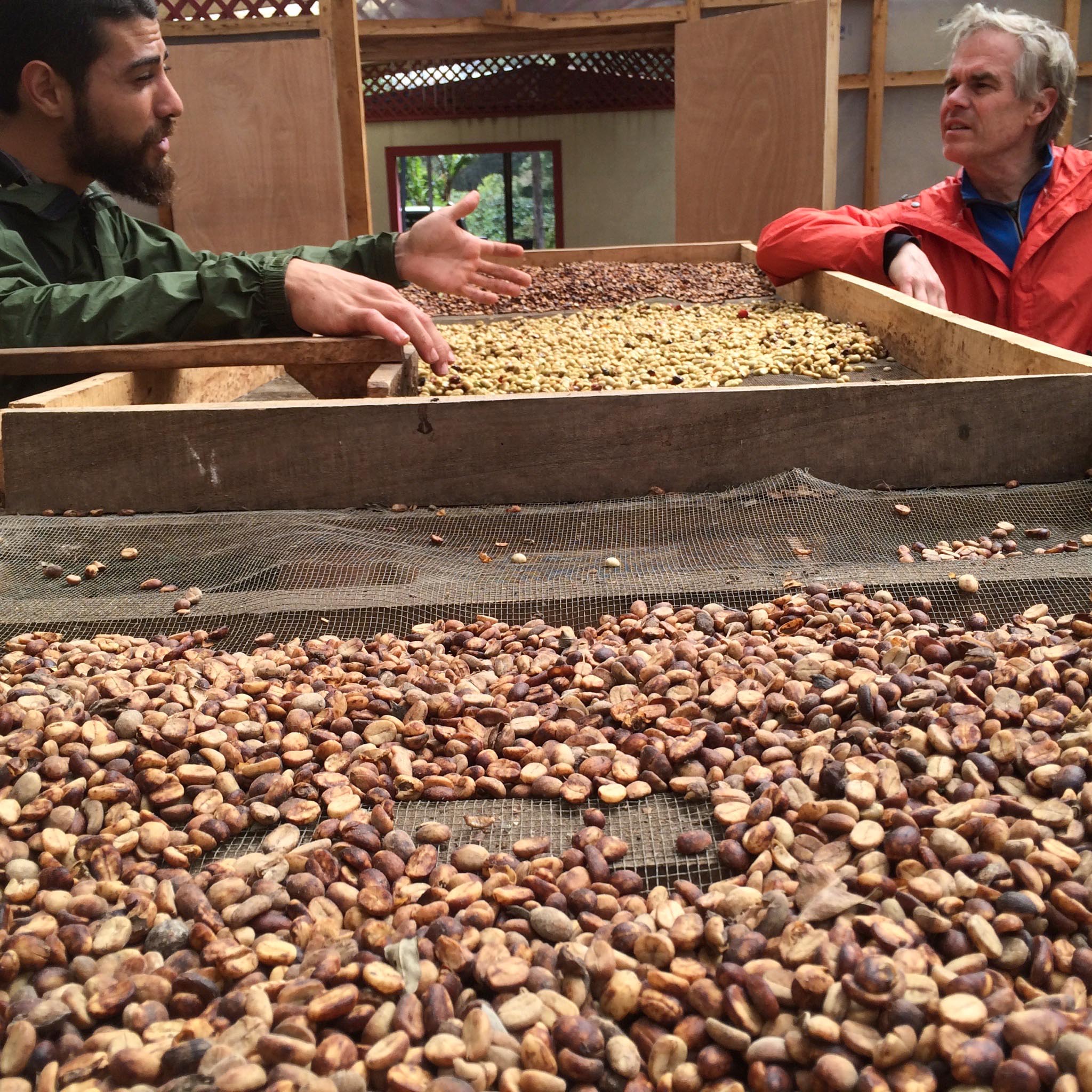 Proctor in Costa Rica provides sophomores an unparalled study abroad experience that fits nicely within Proctor's academic curriculum. Biology courses at the Cloud Forest School follow the same curriculum as Proctor's winter term biology classes. Math teachers at the Cloud Forest School work alongside Proctor's math syllabi utilizing our myProctor system and US History courses follow a similar trajectory throughout each term. For Avery, Luke, and Caroline, not only are they having a transformative experience, but they can supplement their time in Costa Rica by studying abroad AGAIN later in their Proctor career!