While regular updates continue to flow from Proctor en Segovia, European Art Classroom, and Mountain Classroom, four sophomores are in the midst of a life-changing adventure at the Cloud Forest School in Monteverde, Costa Rica. Unlike Proctor's other four off-campus programs, Proctor in Costa Rica partners with an existing school, and therefore, students are fully immersed in their school work, life with host families, and Costa Rican culture. Program director, Brooks Bicknell '77, and Livia '18 provide reflections for this mid-term update from Costa Rica!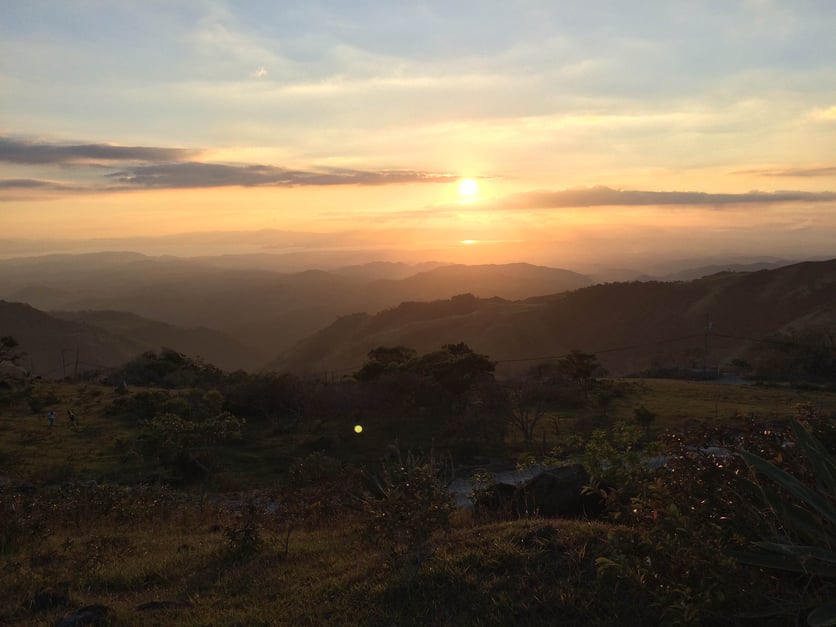 Brooks Bicknell '77:
This winter term Kevin '18, Peter '18, Livia '18, and Siri '18 have elected to immerse themselves in Costa Rican Highland culture and the Spanish language by attending the Cloud Forest School in located in the town of Santa Elena next to the Monteverde Cloud Forest preserve. During their ten weeks at the Cloud Forest School, known locally as the Centro Educacion de Creativa, they live with local homestay families whose son or daughter also attend the Cloud Forest School. This program is perfect for sophomore level students as they can take their regular sophomore courses while getting immersed in the Spanish language. The Monteverde region is also one of the most biodiverse regions on the planet so the opportunity for one to explore opportunities for habits studies is wide ranging. On the economic side, Costa Rica has also made a conscious decision to not clear the forest for range land and has on the contrary preserved the natural landscape as an attraction to foreign visitors.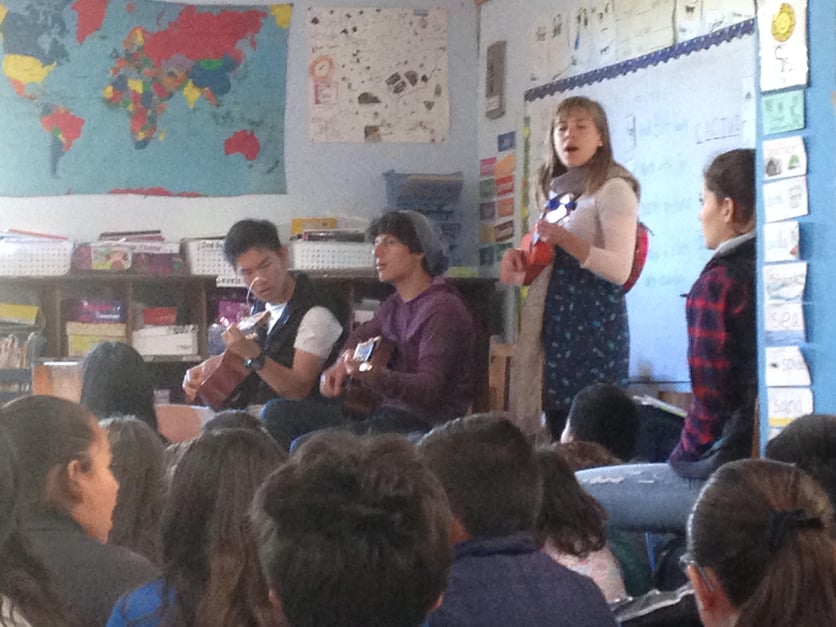 Livia '18:
So far I have seen and done more in a month than I would have ever hoped. This country is so beautiful and I learn and discover something new everyday. Every evening there are vivid sunsets. The drive to school reveals beautiful homes and murals. I am so glad I took the opportunity to come to Costa Rica. Siri, Peter, Kevin and I have gone on a tour of the Monteverde Reserve, a coffee tour, and a tour of the hanging bridges (bridges that hang above the tree line).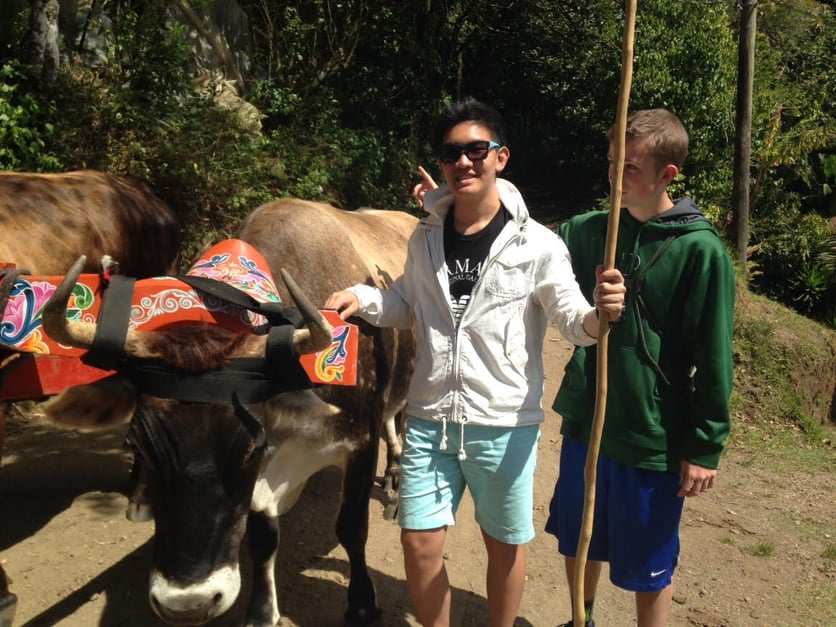 The Cloud Forest School is incredible! It is high up in the mountains that looks over a landscape of other mountains and the ocean in the background. The campus is welcoming and everyone is very kind. I have enjoyed getting to know my classmates and my teachers. Each grade levels is very small, with fifteen at most, which makes it easy to get to know everyone in your grade as well as students from other grades.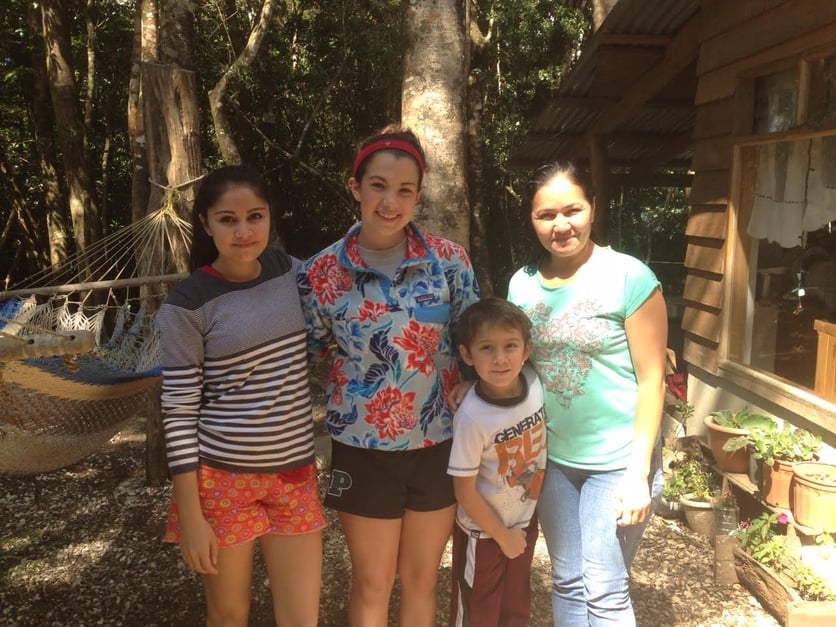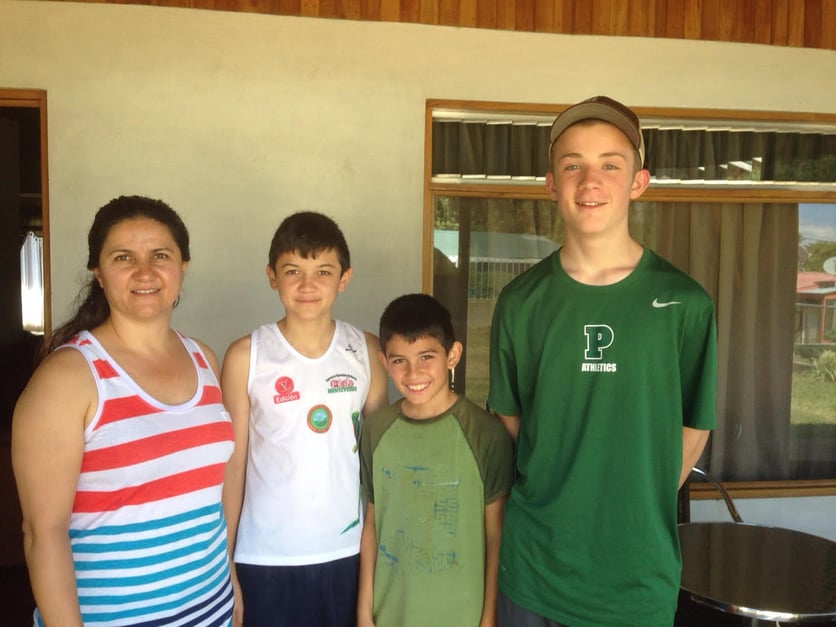 My host family is wonderful, and are so kind. I have two host sisters and one host brother; all younger than I am. The food here is also great! My host mom makes the best patacones. It's the little things like spending time with friends, meeting new people, seeing monkeys, seeing the remarkable countryside and watching the sunset that makes this trip worthwhile. Every day brings a new adventure and I am excited for the rest of my time here!