Despite record setting warmth for the month of December, Proctor's snow sport athletes are getting on snow for early season training! Not only is the Proctor Ski Area open for business, but Nordic skiers, USSA/FIS racers, and Freeride skiers and snowboarders have traveled the globe to find early season terrain.
Once again, Proctor's Freeride program traveled to Copper Mountain, Colorado over Thanksgiving break to get valuable time on the slopes and in the gym. This year's trip was instrumental in bridging the freeski & snowboard teams with the introduction of new snowboard head coach Kaella Ryan to freeride coaches Dan Egan and Colton Wright. Wright noted, "Our teams as a group were cohesive and collaborative as far as progressions towards our sport. Even with limited terrain, we took full advantage of the recent snowfall in the Colorado Rockies."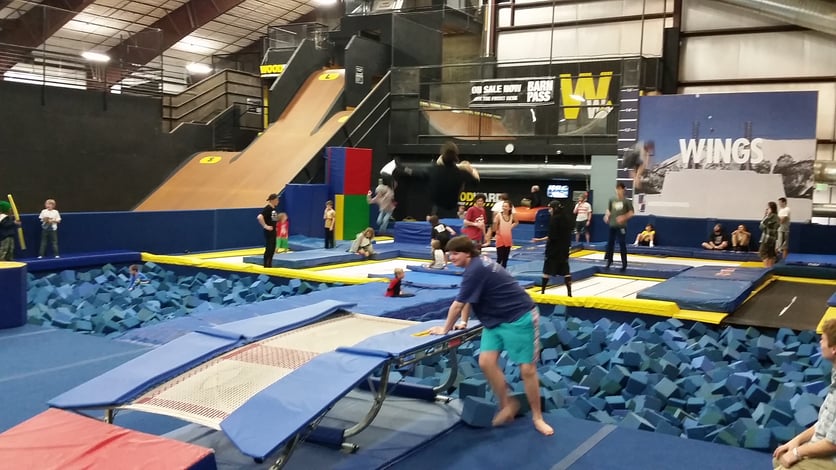 After tons of free riding to get their feet under them, they did a drop in session at the Woodward Barn which included trampolines, foam pits, and the skatepark. The group worked on arial maneuvers to create air awareness - from a set position to pop, spin, grab, stomp. It was a fanstastic start to the season and bodes well for the future of both programs!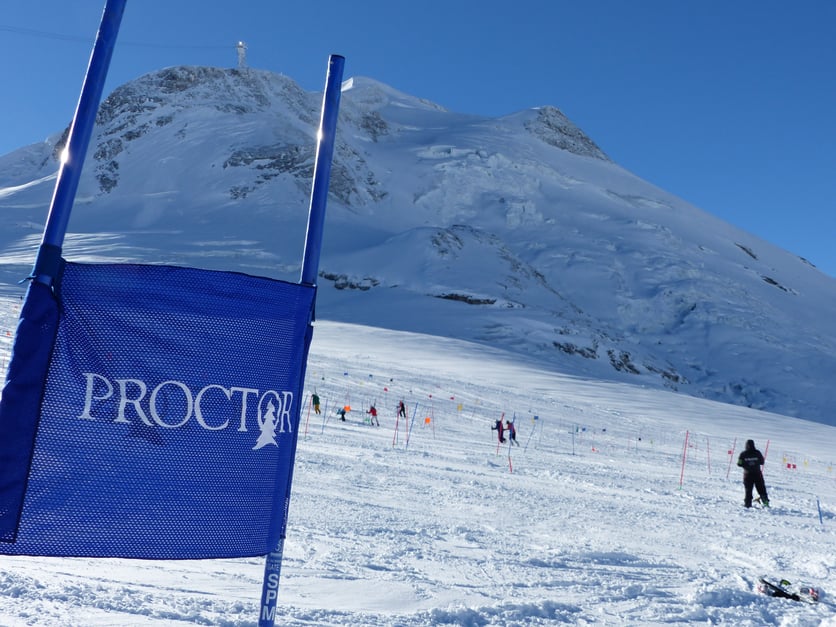 Proctor's USSA/FIS skiers traveled to Tignes, France for their annual early season training trip. With nearly two weeks of intensive on-snow and dryland training, the group is poised for another successful season. The French Alps welcomed the Proctor group with a proper storm and plenty of snow, but unfortunately a stiff wind (in excess of 50 mph at times) closed the glacier for the first three days of training. Undaunted, the group filled their days with workouts, swimming, volleyball, indoor soccer, trampoline and ski prep.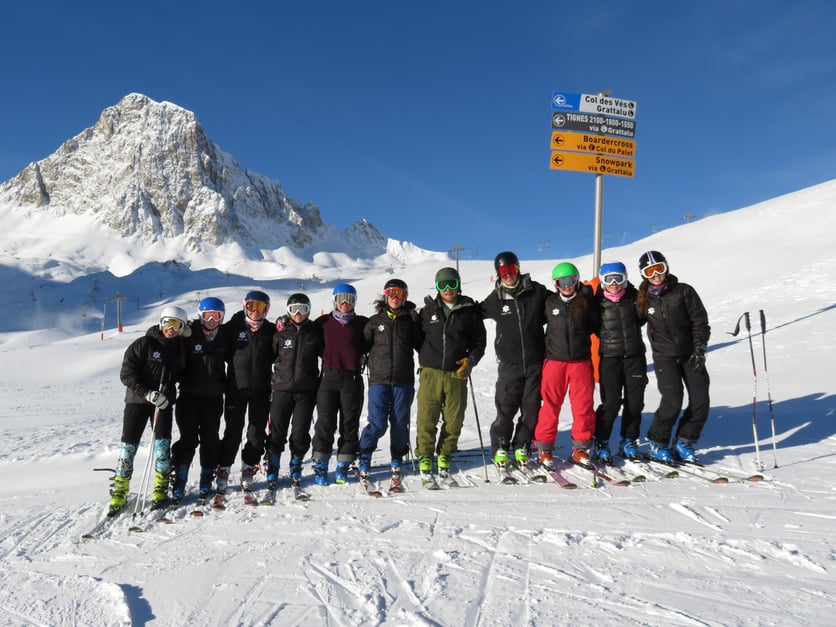 The skies finally cleared and the group headed up for our first day on the glacier where the soft snow was groomed just enough to create a skiable surface and despite very chilly temps, athletes got in some great free skiing and dusted off all of the fall cobwebs. Eventually, the group would get some great early season gate training in along with fundamentals and drill progressions and is excited to begin preparations for their first races of the season this week!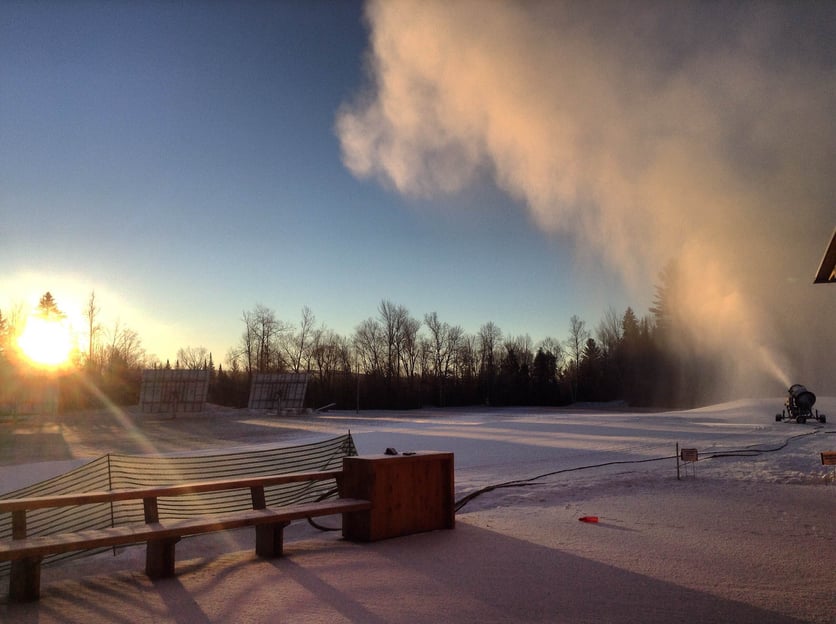 Proctor's Nordic skiers did not travel far, but was able to get on snow early in Craftsbury, Vermont. New coach, and former US Biathlon coach, Patrick Coffey, took three Nordic skiers to Craftsbury for some early season skiing last week. He notes, "Old Man Winter does exist, he just has taken up residency in the far reaches of Vermont."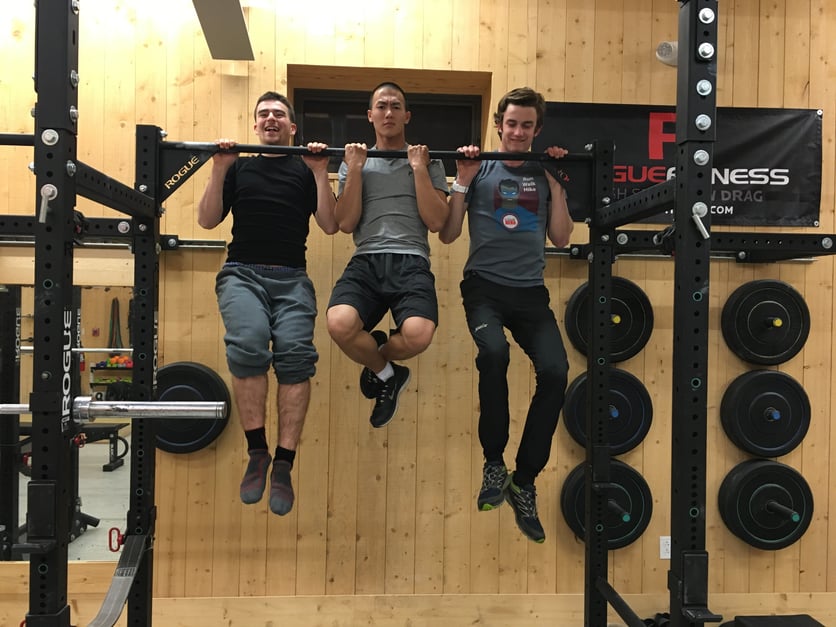 The Craftsbury Outdoor Center had been making snow for about a week, and were able to lay out a ½ km loop of World Cup quality trails. Cold temperatures, and sunny skies made for fantastic conditions, plus the group was able to use the new workout facilities on site to round out their training.
While all of these athletes benefited from early season on-snow training around the globe, the best part about competing on snow at Proctor is being able to return to campus to your own ski area with world class snow-making! Here's to a great season for all Proctor on-snow athletes and coaches!
Want to ski or snowboard at Proctor? Click here!