As the snow guns blaze at the Proctor Ski Area in anticipation of our students returning to campus, Proctor's USS/FIS Eastern Ski program continues their two week training camp at Panorama Resort in Panorama, British Columbia.
With so many of Proctor's high level skiers participating in fall sports, the annual Thanksgiving Break training camp provides a tremendous opportunity for individual athletes to prepare both physically and mentally for the season ahead, as well as a collective bonding experience forged through day-long training sessions and dry-land training and sports psychology workshops. Over the course of the two week training camp, coaches and athletes progressed from free skiing to fundamental skill work to constraint courses, and shorter course sets as athletes refined technical and tactical skills.
Interim USS/FIS Program Director Jason Nelson notes, "Panorama is a high-volume training environment. This place has an incredible turnaround allowing for as many laps and training runs as feasible in a given session. Panorama has a great speed venue allowing us to get superior Super G training, while double sessions allow for athletes to jump back and forth between the different disciplines - SL, GS, and Super G - all in one day. As we ramped up the training environment there has been more race simulation with FIS race starts for some of the older athletes in the last few days of the camp."
Coach Craig Leaman adds, "Panorama never disappoints, plain and simple. To be able to have the opportunity to train on different venues that offer various types of progressive terrain and steepness gives our kids the opportunity to build and refine both technical and tactical skills to get them prepared for the upcoming season. Pano is a place of sheer beauty one must see to believe. You are surrounded by snow capped and jagged Canadian Rockies that run for miles into the distance. As coaches and athletes we are extremely fortunate to be able to have such a productive and breathtaking environment here in Canada. After some time of uncertainty due to Covid-19 with limitations and restrictions it has been refreshing to be able to have the whole team together and start to morph a team culture on the road. All the pieces of the puzzle are coming together and to watch a team work as one to push and support each other is a highlight so far."
With three days of training remaining, skiers and coaches are making the most of not only their time on the hill, but their time together. Read more reflections from students and coaches below.
"I have loved panorama this year not only for the amazing training we were offered but also for the friendships I made and strengthened. Our team became a family this trip."
- Sophie '23
"I have really enjoyed building skills on and off the snow. The training is awesome, and it is super exciting to be building relationships and learning what it's like to be a great teammate, person, and skier. I can't wait for the rest of the season."
- Grace '23
"Pano has been an amazing camp so far. Training has been amazing so far with double sessions every day giving us plenty of opportunities to get ready for our races back east."
- Connor '24
"The FIS women's team did a lot of team culture building on and off the hill. From pool snow hall fights to cheering each other on the hill, this camp has established an amazing start of team culture and also our foundation for skiing this season!"
-Jessica '22
"Pano this year has been super fun. We have been training double sessions most days, which I think has helped everyone feel really prepared for the races coming up when we go back east. The group has been really fun and always supportive of one another on and off of the hill. Overall it's been a really fun opportunity for us to have before the race season."
- Sisi '24

"Being here in Panorama opens a world of opportunities, both for us as coaches and for our students. An opportunity to grow together as an alpine team. An opportunity to grow as an athlete. An opportunity to build bonds of trust and a strong community between coaches and athletes. Finally, it is an opportunity to have some fun and represent Proctor Academy so far from campus."
- Coach Nate Chipman P'22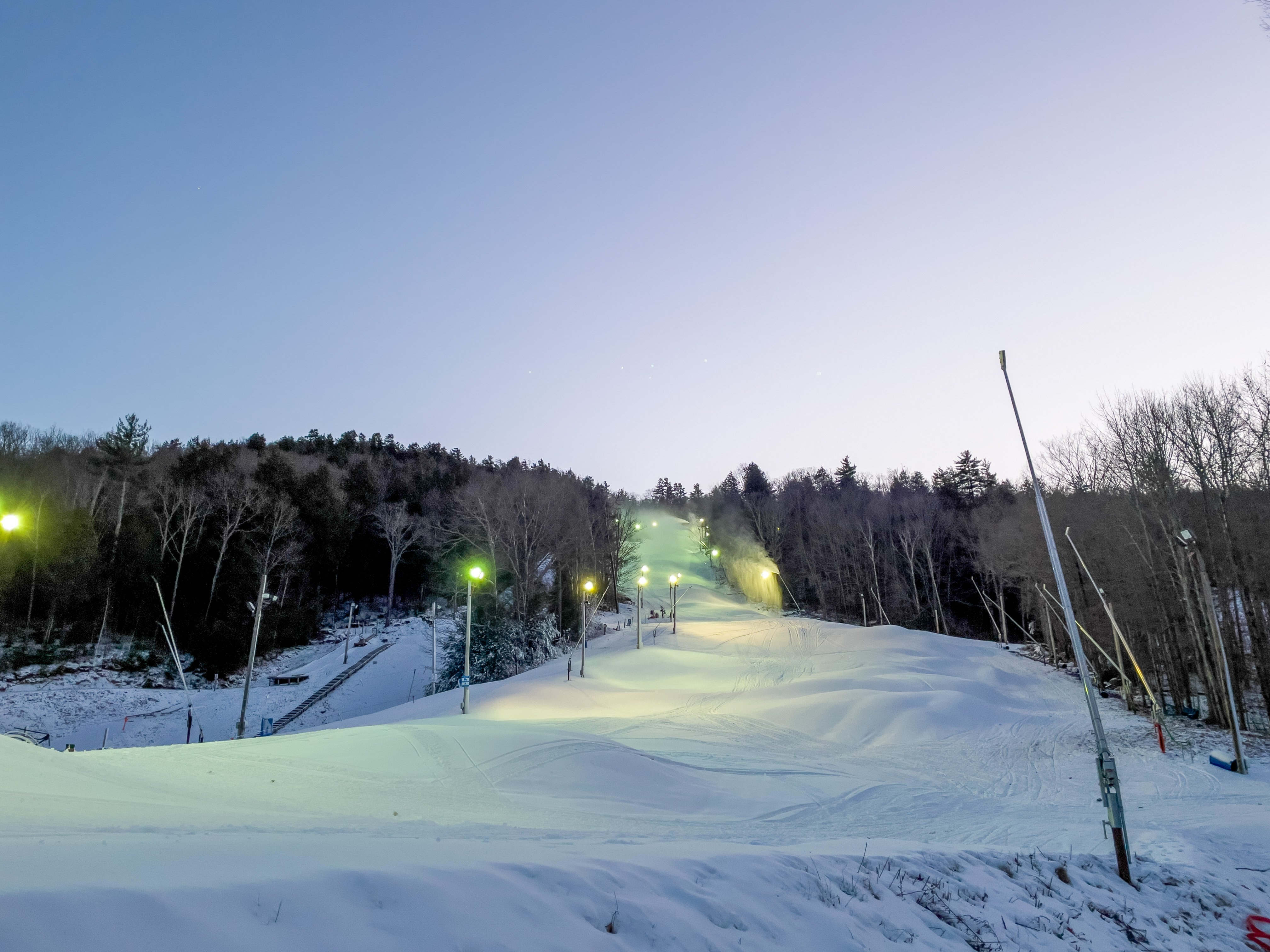 As the team closes out this week of training, a fully blown Proctor Ski Area awaits them. How fortunate are we to have a world class training venue right on campus? Let ski season begin!