Temperatures on campus over the last three days hit 90 degrees with a humidity percentage matching that of a tropical rainforest. The thought of skiing or spending time on snow was about as far from our minds as possible. But that was not the case for the 18 USSA/FIS athletes and four coaches spending ten days training on Mount Hood in Oregon right now.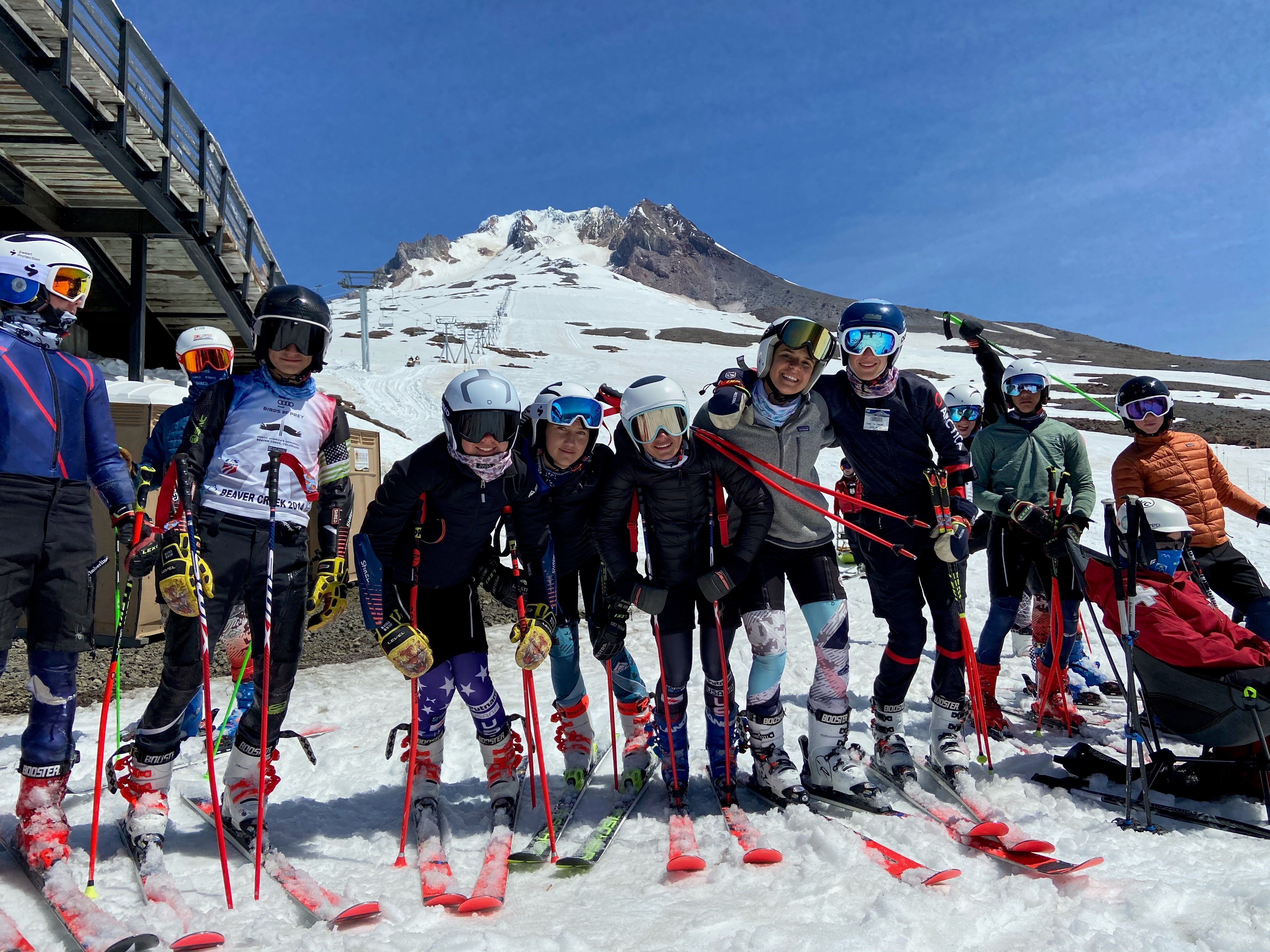 From June 1-June 11, Proctor's USSA/FIS alpine ski program kicked off the 2021-2022 season with the first of a series of preseason training camps on Mount Hood. A demanding daily schedule has athletes and coaches on the hill by 8:00 am for a four hour training block in either GS or slalom before an afternoon of core work, hiking, rock climbing, and exploring before evening training review and tuning. Training camp simultaneously demands all of our students and coaches and is an incredibly rewarding time during which coaches see tangible physical and emotional growth in the athletes.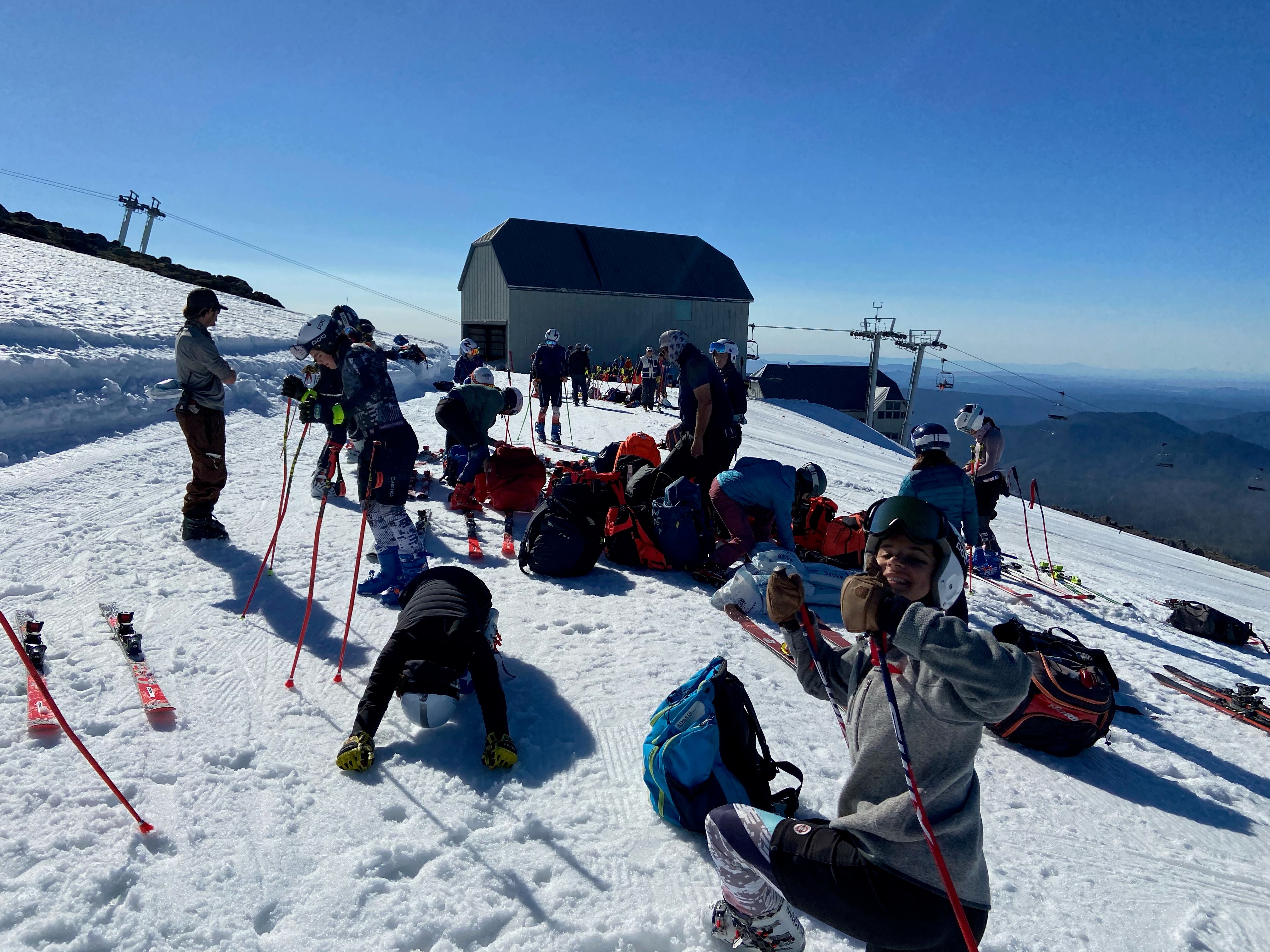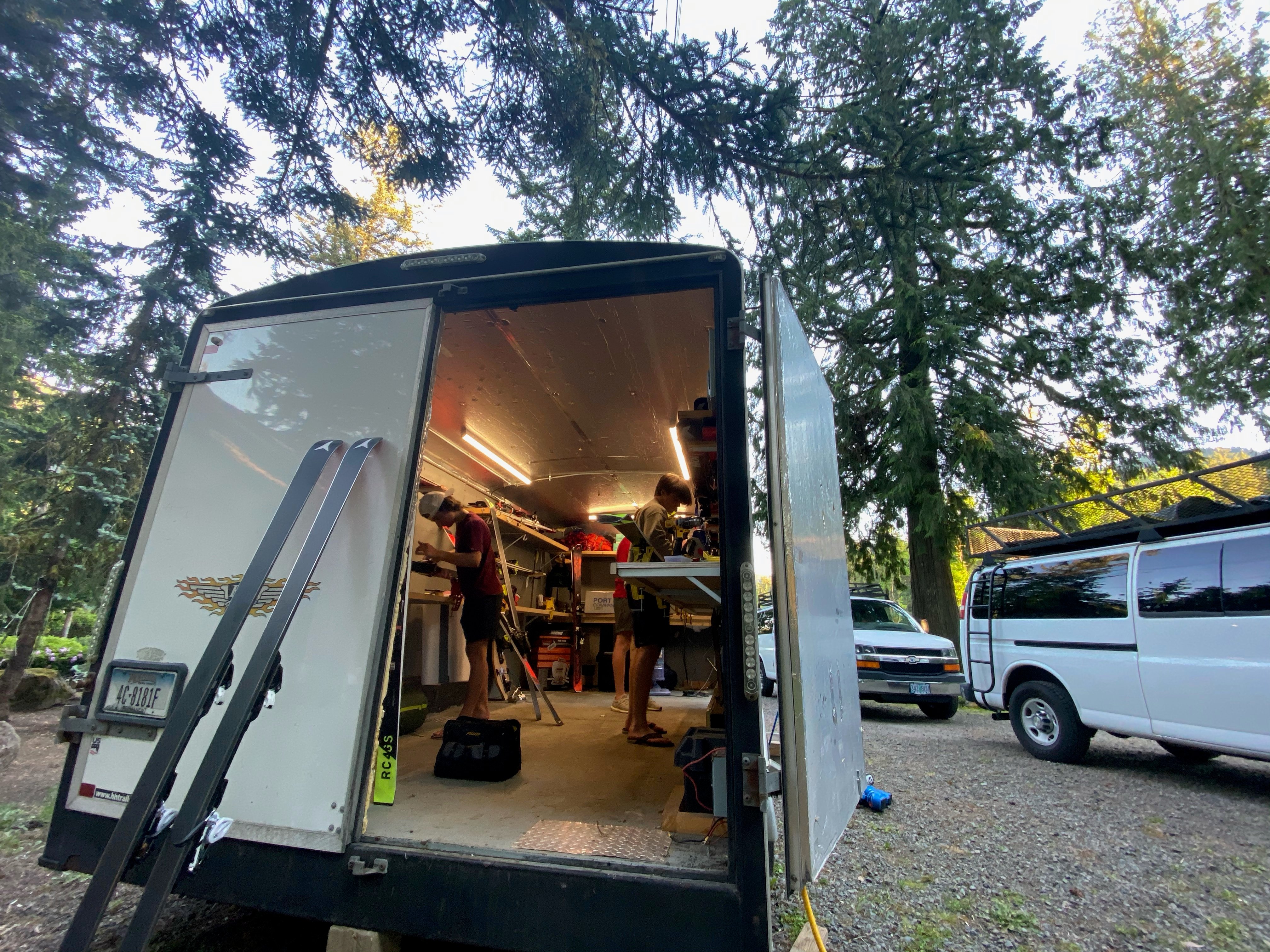 Rising senior Mayson '22 notes, "Our first four days on snow have been amazing. We started off skiing brushes and did the wave track to find our balance. As a group we worked on drills that focused on body positioning, ankle flection and pressure on the outside ski. Although we have had warm weather here, our coaches have done a great job maintaining the hill with salt. Off the hill, we have been exploring new activities like rock climbing, mountain biking and swimming in very cold water! Overall it has been a great start to this camp!"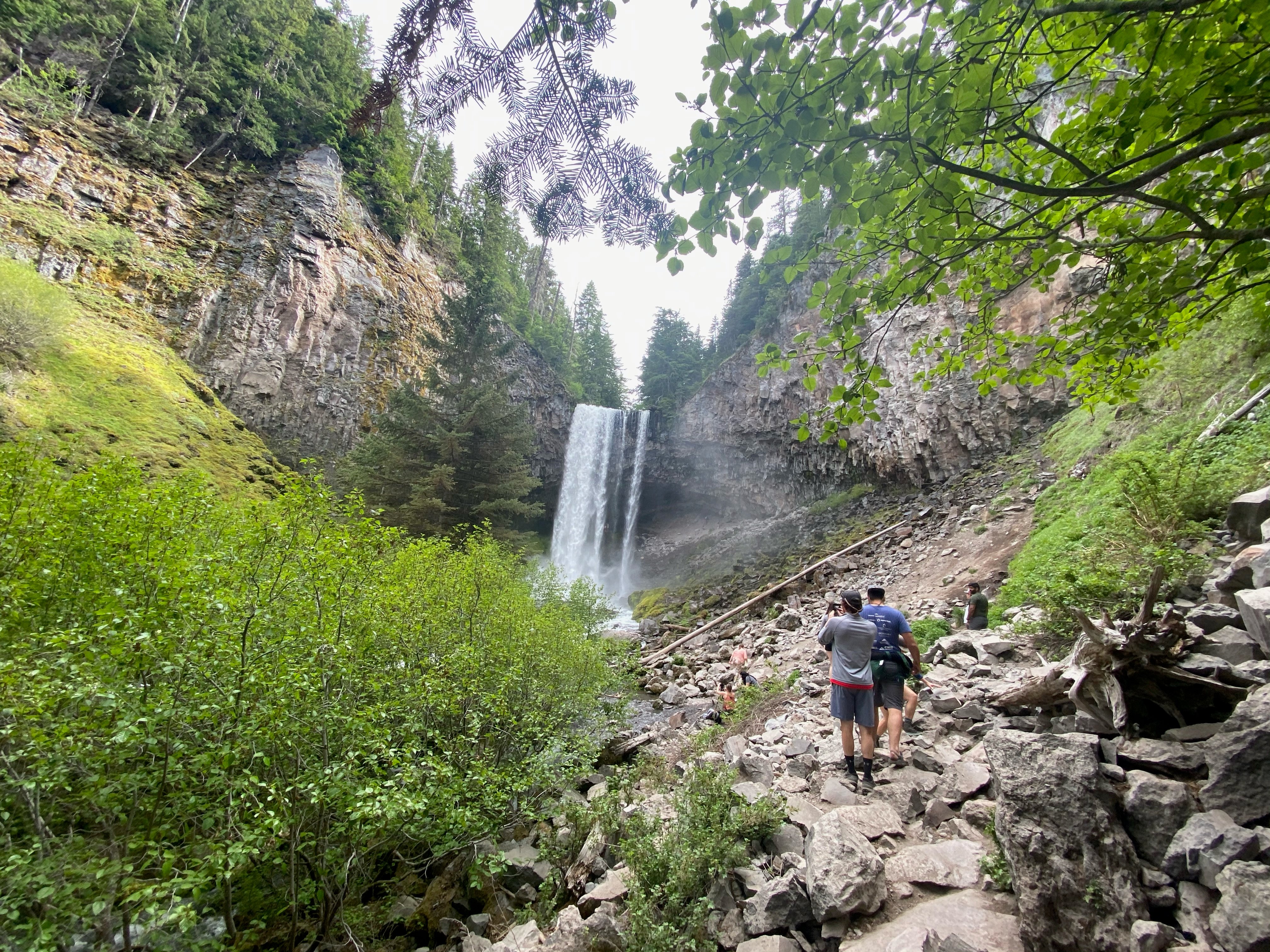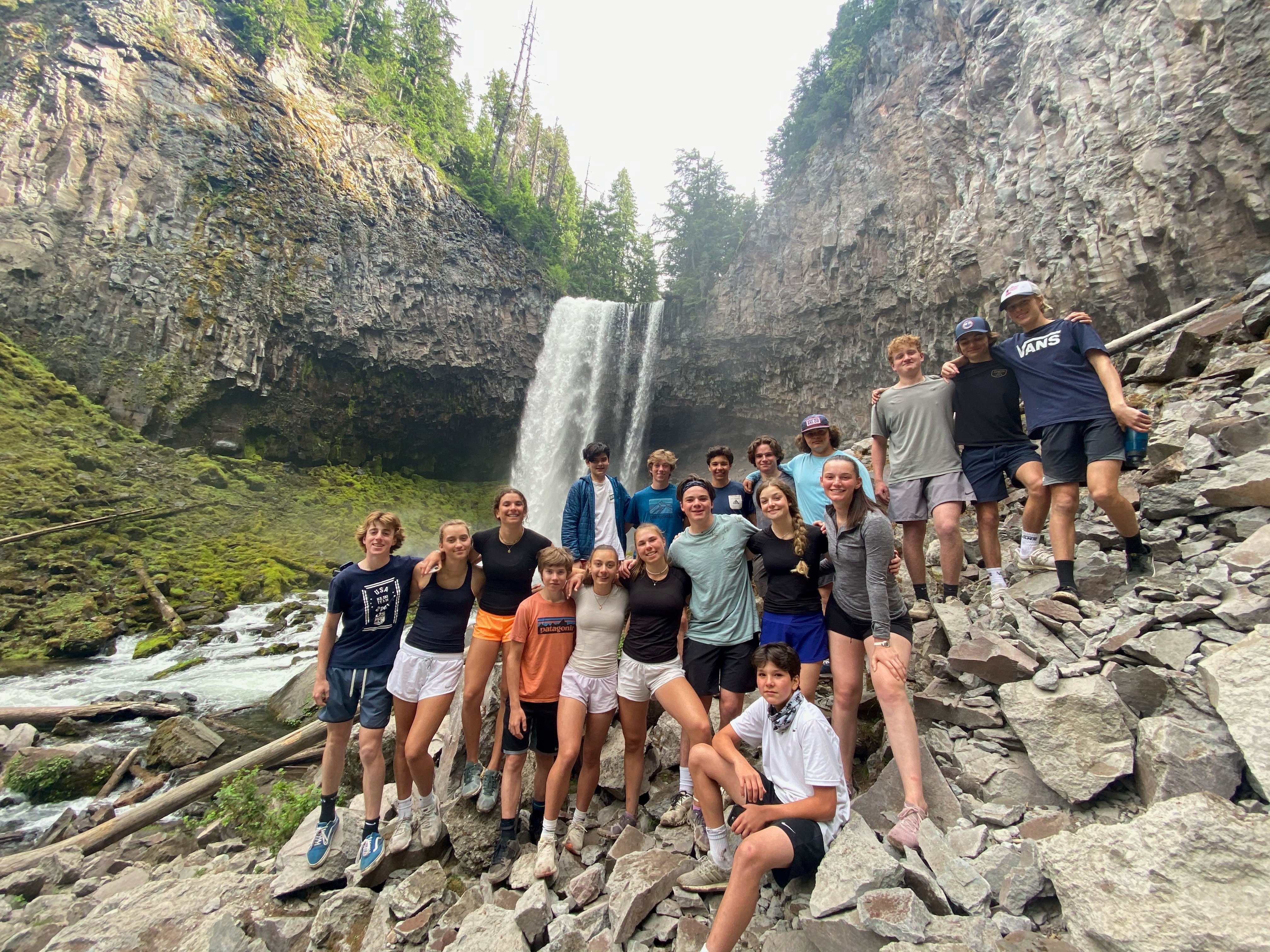 After warm weather threatened snow conditions on Mount Hood during the first few days of camp, a return of mid-June winter saw fresh snow and hardened surfaces, ideal for training. Cole '23 shared, "This past weekend, we got some good weather. It snowed up on the mountain. It was so cool to watch the weather change from sunny and 70 degrees to the high 20s and snowing. Afternoon activities are so fun. We have been mountain biking, rock climbing, playing volleyball, and golf. The skiing has been amazing, our coaches have been teaching a lot of great strategies. Every day the coaches have done a great job of planning the day out for us so we always are having fun and learning at the same time. This camp has been amazing so far and I can't wait to finish out strong."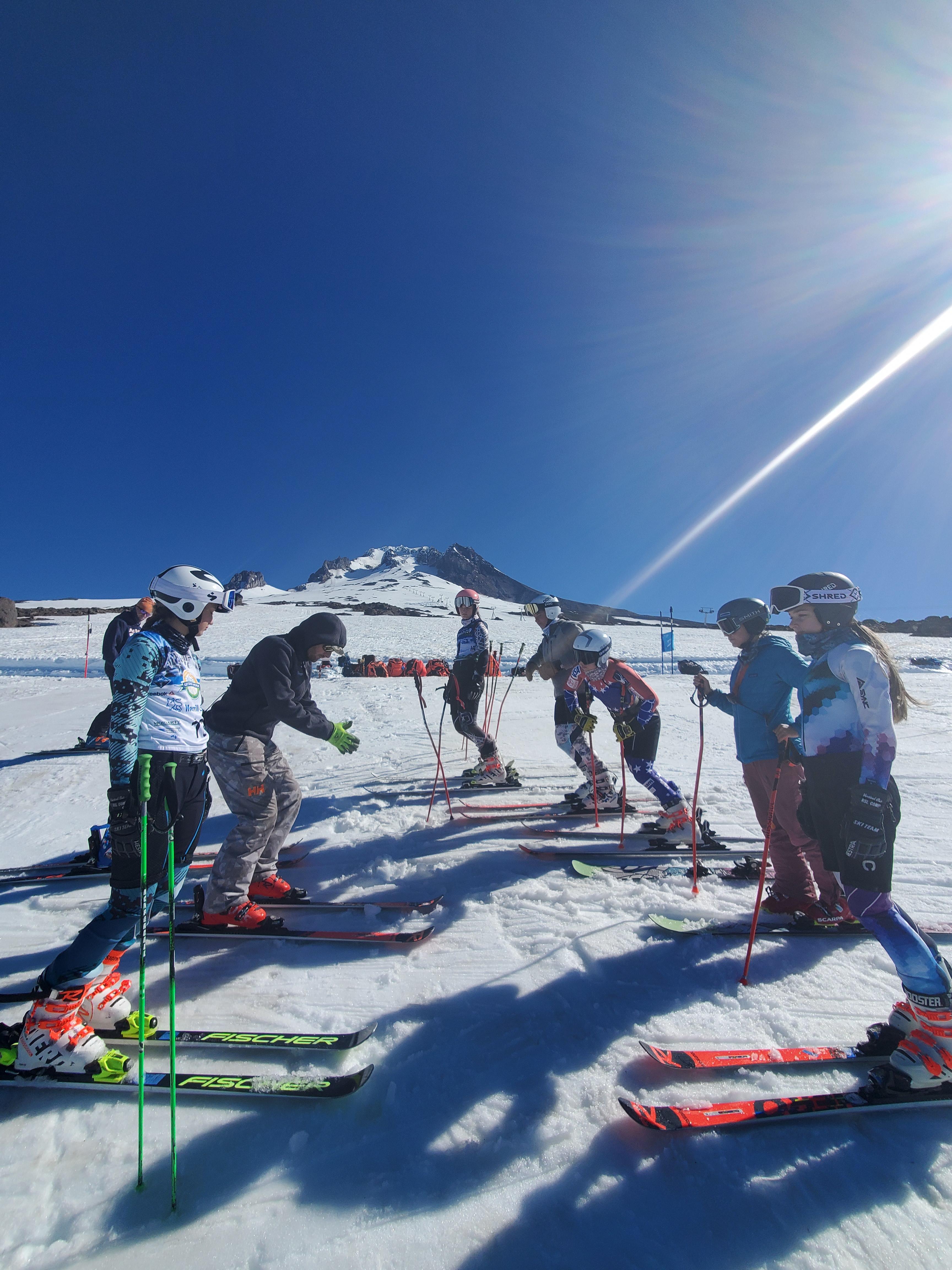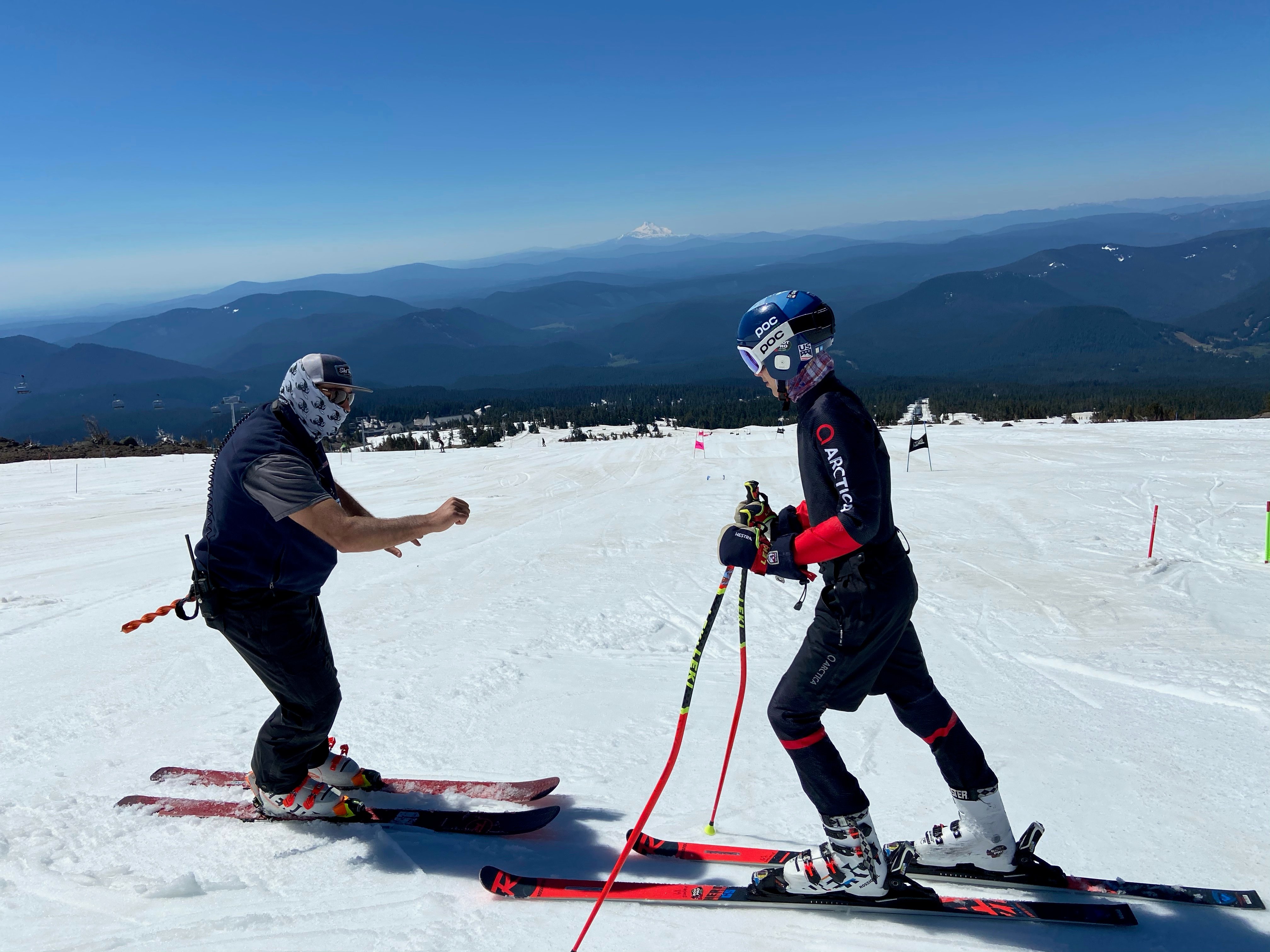 This is the magic of Proctor's USSA/FIS ski program - a unique ability of coaches to understand the need for balance as they push their athletes to their physical limits, support with sound teaching philosophy and structure, and ensure fun is always part of the equation. As coaches Jason Nelson, Craig Leaman, Mike Fairbrother, and Ashleigh Bolton pour themselves into this group of students over the final three days of camp, they are not only laying the foundation for a season ahead, but, perhaps more importantly, establishing a lifetime of healthy habits and strategies for success that will serve their athletes for years to come.