Late Friday afternoon, we posted the image below on our social media channels with a caption that read, "These posts never get the most likes or shares, but this group (and a few more that didn't fit on the Webex screen) of Board Members and Members of the Corporation is so critical to our school and its future that they deserve a little air time."
Proctor's (virtual) Annual Meeting of the Corporation on September 25, 2020
Three times a year, Proctor's Board of Trustees gathers to discuss all matters Proctor, to adhere to their fiduciary responsibilities related to approving Proctor's budget, and to help guide our school into the future. This group of volunteer Board Members commits a tremendous amount of their time and talent to this work, and seek to truly understand Proctor as a school so their leadership can be as informed as possible. We simply would not function as an institution without their leadership.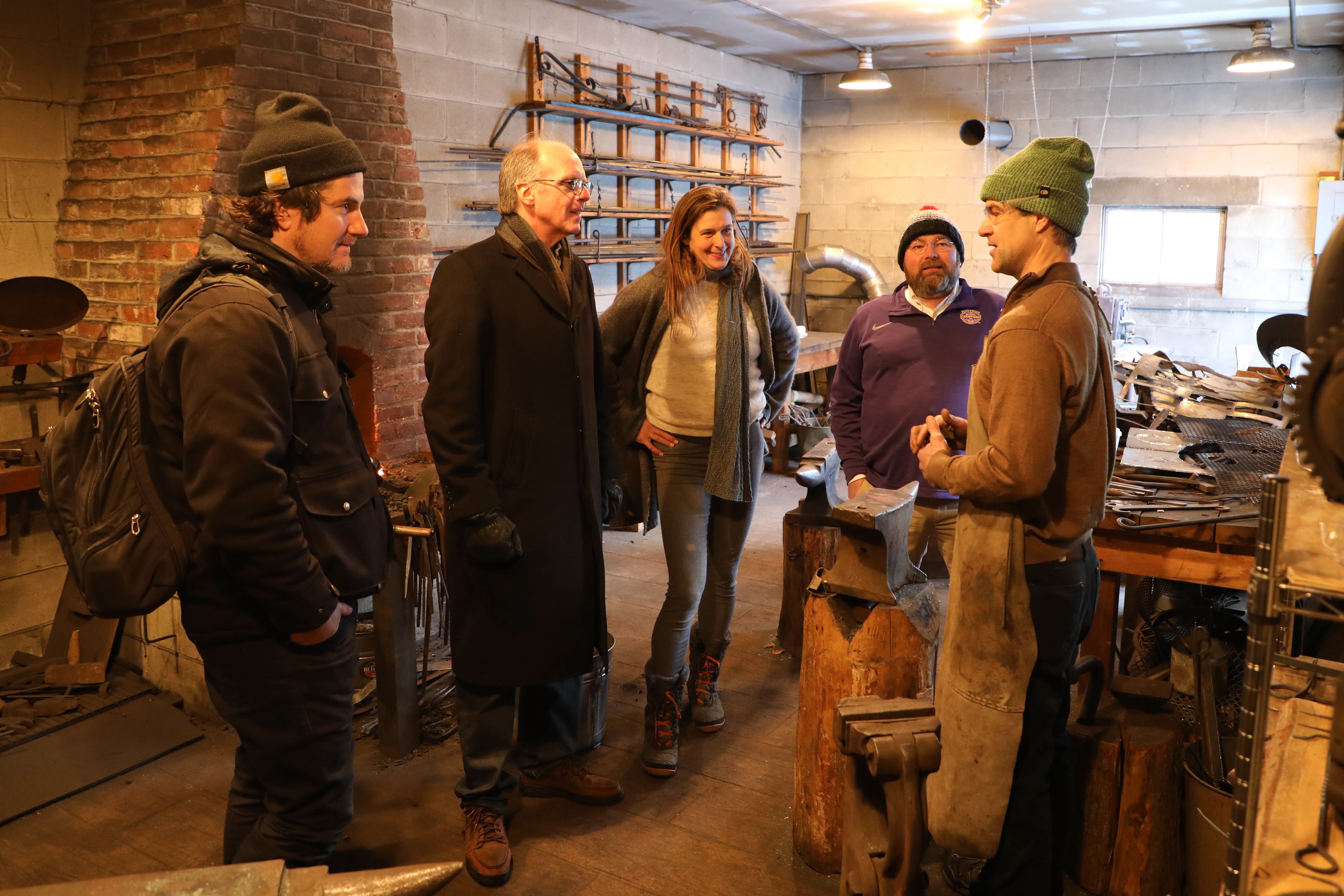 Board Members Matt Nathanson '91, Doug Robie P'19, '21, Sarah Selden P'14, '19, '21, '22, and Travis Warren '91, P'18, '19, '22 join Corby Leith's '92 blacksmithing class for a lesson last winter.
Proctor's bylaws provide for an additional group of advisors called Corporate Board Members. Together, these two groups of individuals comprise the Corporation of Proctor Academy which meets annually each September to conduct the business of the Corporation and vote on the induction of new Board Members. We are incredibly excited to introduce Proctor's three newest Board Members: Emily White Hat '94, P'14, David Lejuez '98, and Rena Clark P'23.

Emily White Hat '94, P'14
Emily first stepped foot on Proctor's campus when her father, Albert White Hat, joined Proctor's faculty as a visiting teacher in the mid-1980s. Later a student at Proctor, Emily was involved in the Proctor Fire Department and grew her love and appreciation for the natural world. After studying Lakota history and Culture at Sinte Gleska University, Emily earned her Bachelor's Degree in Forestry from Colorado State University and her Juris Doctor and Natural Resources Law Certificate from the University of New Mexico School of Law. Emily currently serves as the Vice President of Programs at the American Indian College Fund and lives in Broomfield, Colorado. Her son, Mark White Hat '14, is a 2014 Proctor graduate as well.
David Lejuez '98
David joined the Proctor community for his 11th and 12th grade years, playing soccer and engaging in all aspects of school life. Following Proctor, David studied Business Administration and Hispanic Studies at Washington College before earning his MBA through University of Phoenix. He currently works as a business analyst at SMBC Global Foundation, Inc and resides in Springfield, New Jersey.
Rena Clark P'23
Rena joined the Proctor community as a parent in the Fall of 2019 when her daughter, Sydney '23, began her Proctor experience. A resident of Jamaica Plain, Massachusetts, Rena earned a Bachelor's Degree in Mechanical Engineering from Lamar University and an MBA from Harvard Business School. She currently serves as managing partner and founder at Laurel Oak Capital Partners.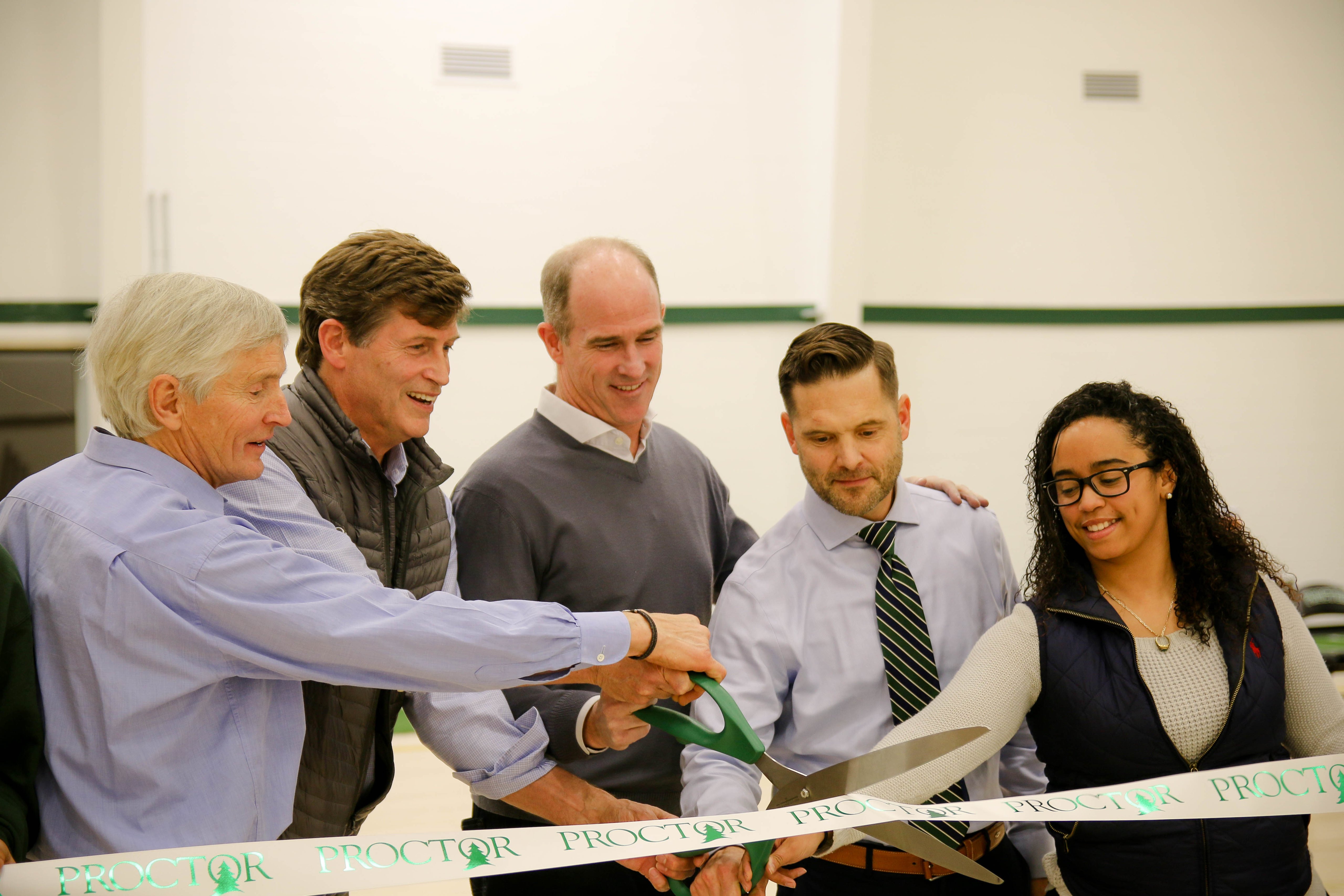 Three additional Board Members began their term in May and were officially voted onto the Board at last weekend's Annual Meeting. A big thank you to Kate Krehbiel P'23, former U.S. Ski Team athlete and current parent of Henry '23, Hadley Scully '92 , an interior designer and owner of Hadley Scully Design, and Tim Miner P'10, longtime Board Member, cofounder of BEAM Construction Associates, and former faculty member, for their commitment to Proctor.