Each student begins his or her Proctor experience at a different stage of life. Some start as ninth graders, others do not arrive until the tail end of their high school career as juniors or seniors. On Wednesday, members of the Class of 2018 gathered as a class to complete an Independent School Gender Survey before hiking to the Proctor Cabin as a class; a tradition begun five years ago that has proven powerful.
While sophomores and juniors took PSATs and seniors worked on college applications, ninth graders had one of their first activities as a class. Unseasonably warm temperatures and high humidity detracted from the pull of the campfire awaiting them at the cabin, but it is the shared experience that is the focus, not the logistics of how that experience plays out.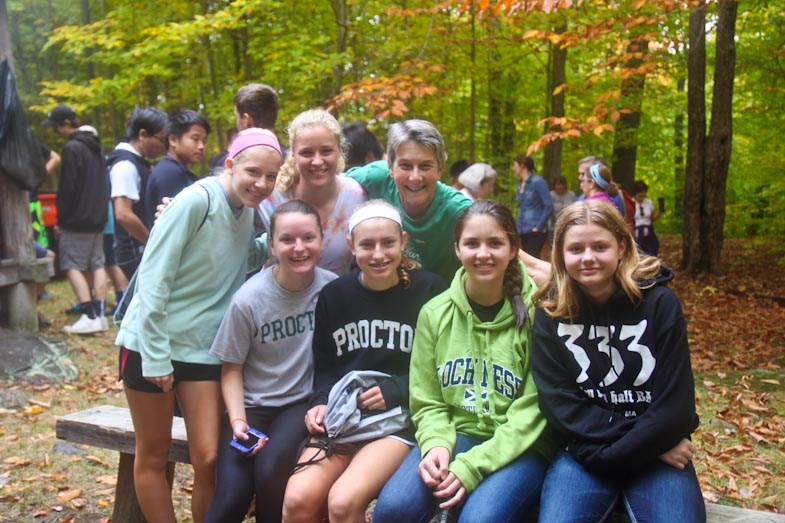 Groups of friends hiked together through Proctor's 2500 acre woodlot enroute to the cabin. While these friendships are in their infancy, these ninth graders are beginning to appreciate the depth of the relationships they are building with their peers. They are friendships that will last a lifetime, will endure trials and tribulations, and will forever bond them to the greater Proctor family. They are friendships that will find themselves in each other's weddings someday. They are bonds that will be strengthened by experiences like Wilderness Orientation, Mountain Classroom, Ocean Classroom, living in the same dorm, or surviving through something as remarkable as the Proctor Flood of 2007!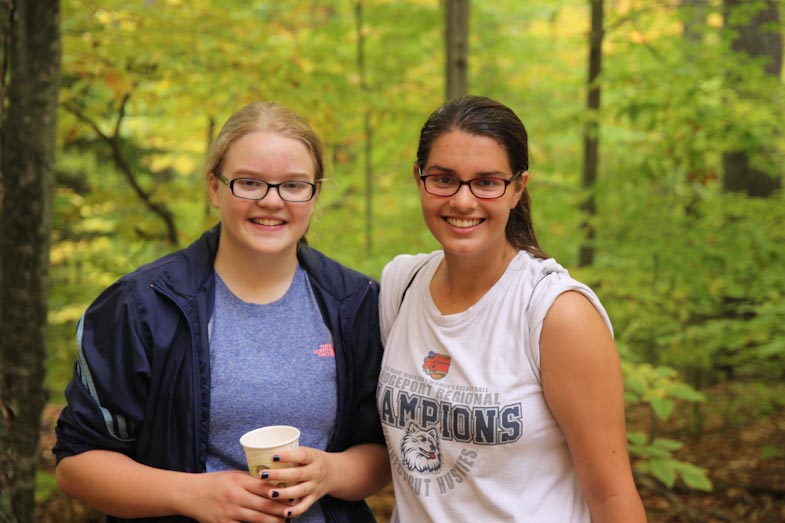 Each day provides an opportunity for another page to be written in the narrative of our students' lives. Some pages are filled with happiness, sunshine, game winning goals, and great test scores. Others are riddled with disappointment, frustration, or simply the omnipresent growing pains associated with adolescence.
Through all of these experiences, however, the advice of a recent graduate from the Class of 2014 to her sister (one of 80 siblings or legacies at Proctor this year!) rings loud and clear: "Do not take for granted the community you have at Proctor. The sense of community at your college just won't be the same." Another alum of the Class of 2014 said over this past weekend, "I miss this place. I know it wasn't all perfect while I was here, and there were certainly times when I couldn't wait to graduate, I'm not sure I'll ever love a place as much as I love Proctor."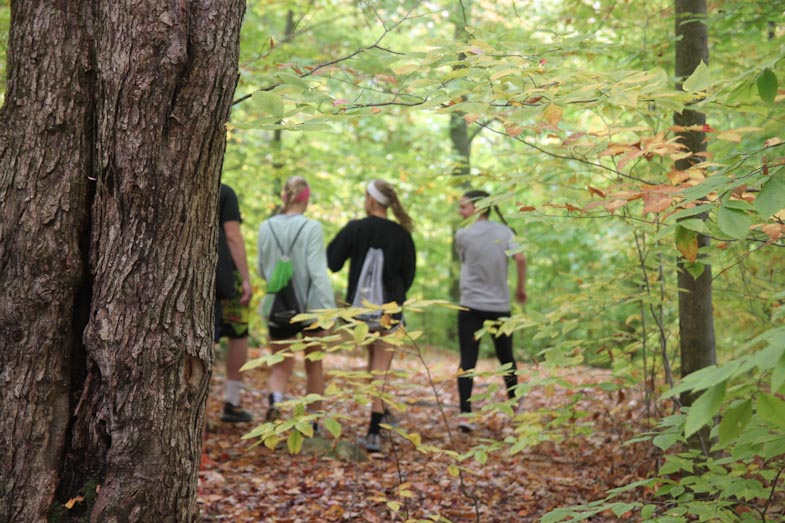 Here's to writing each page of our Proctor narrative with a healthy dose of perspective and an appreciation for our unique relationships to each other in this community!