Proctor's annual Senior Project Exhibition and Express Fest marks the end of our seniors' high school academic responsibilities, while providing a perfect experiential bookend to the journey that began on Wilderness Orientation four years ago. This final afternoon of exhibits also provides a powerful window for 9th, 10th, and 11th graders into what might be possible during their own senior projects in the future.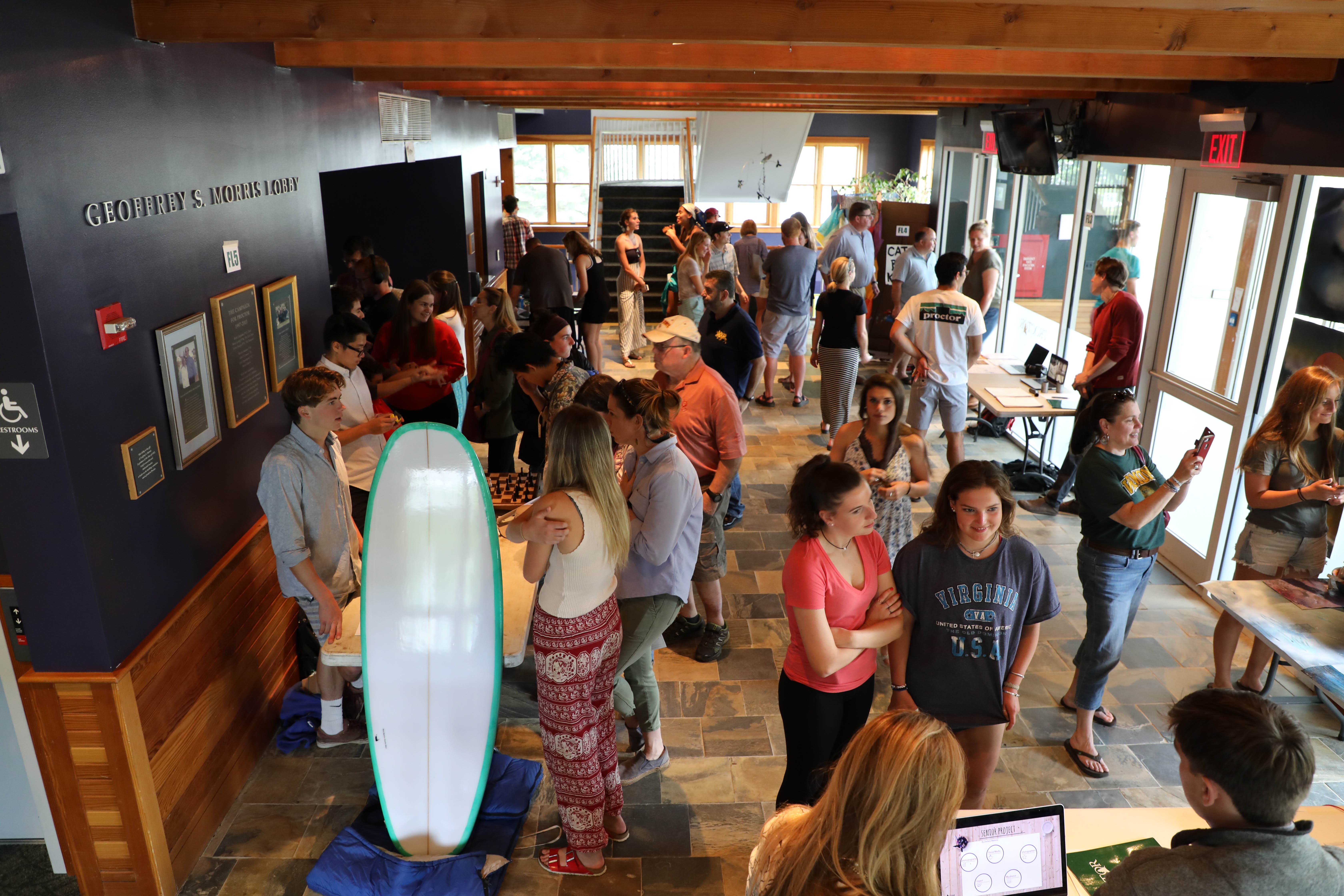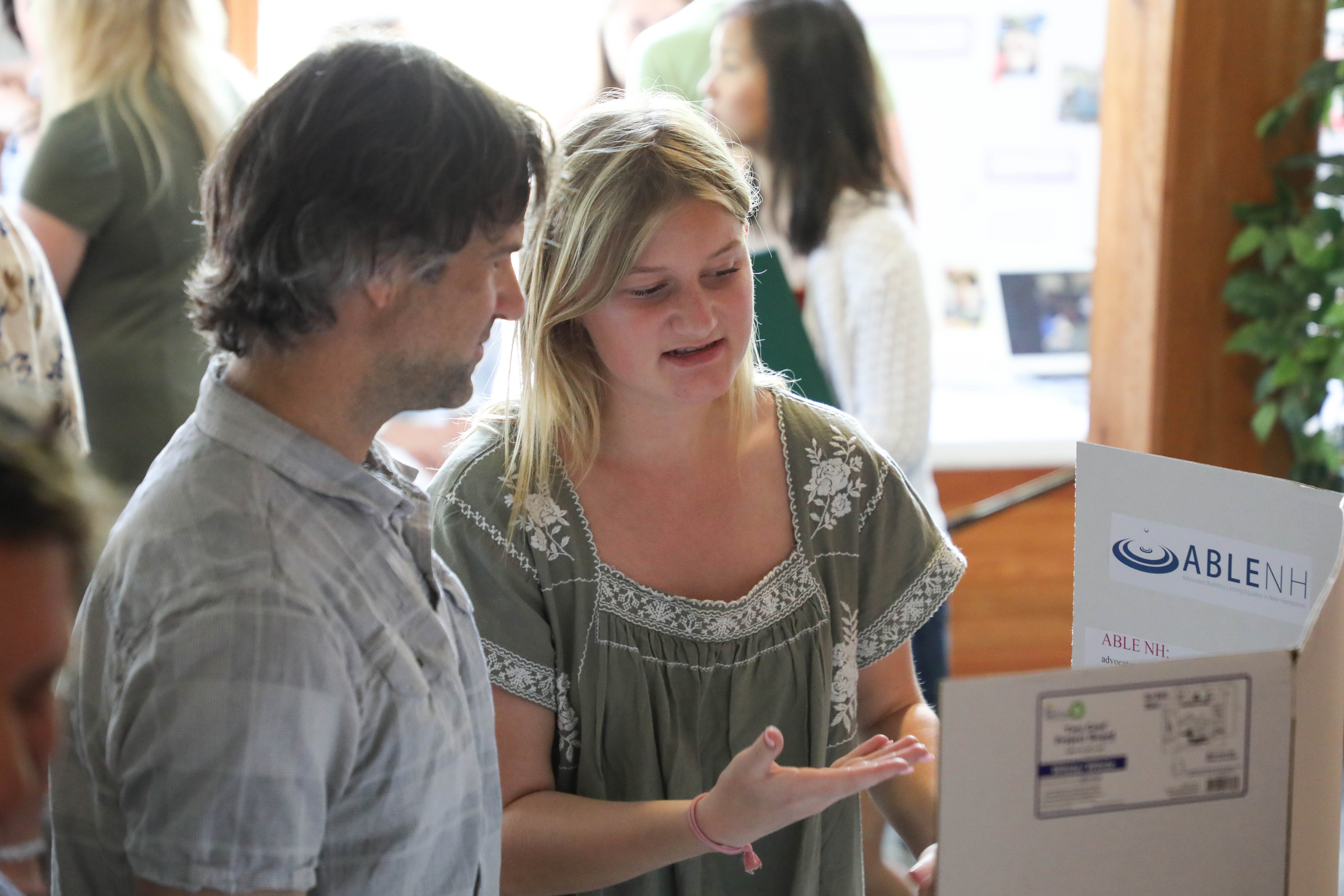 A quick browse through the roughly 60 Senior Project blogs illustrates both the breadth and depth of experiences created by our graduating class over the past three weeks. Some projects focused on artistic endeavors, while others capitalized on the opportunity to engage in a formal internship. Yet others identified non-profits who could benefit from intentional fundraisers. Each senior proposes a project in December, goes through an application review process, and works closely with a mentor in their desired field of interest. Goals are set and progress toward each goal documented along the way. For some, a tangible outcome (like Parker's surfboard in the photo above) is able to be displayed, while for others, like Megan who interned with CASA and the State Attorney General's office, experience and insights are the main take-aways from the project.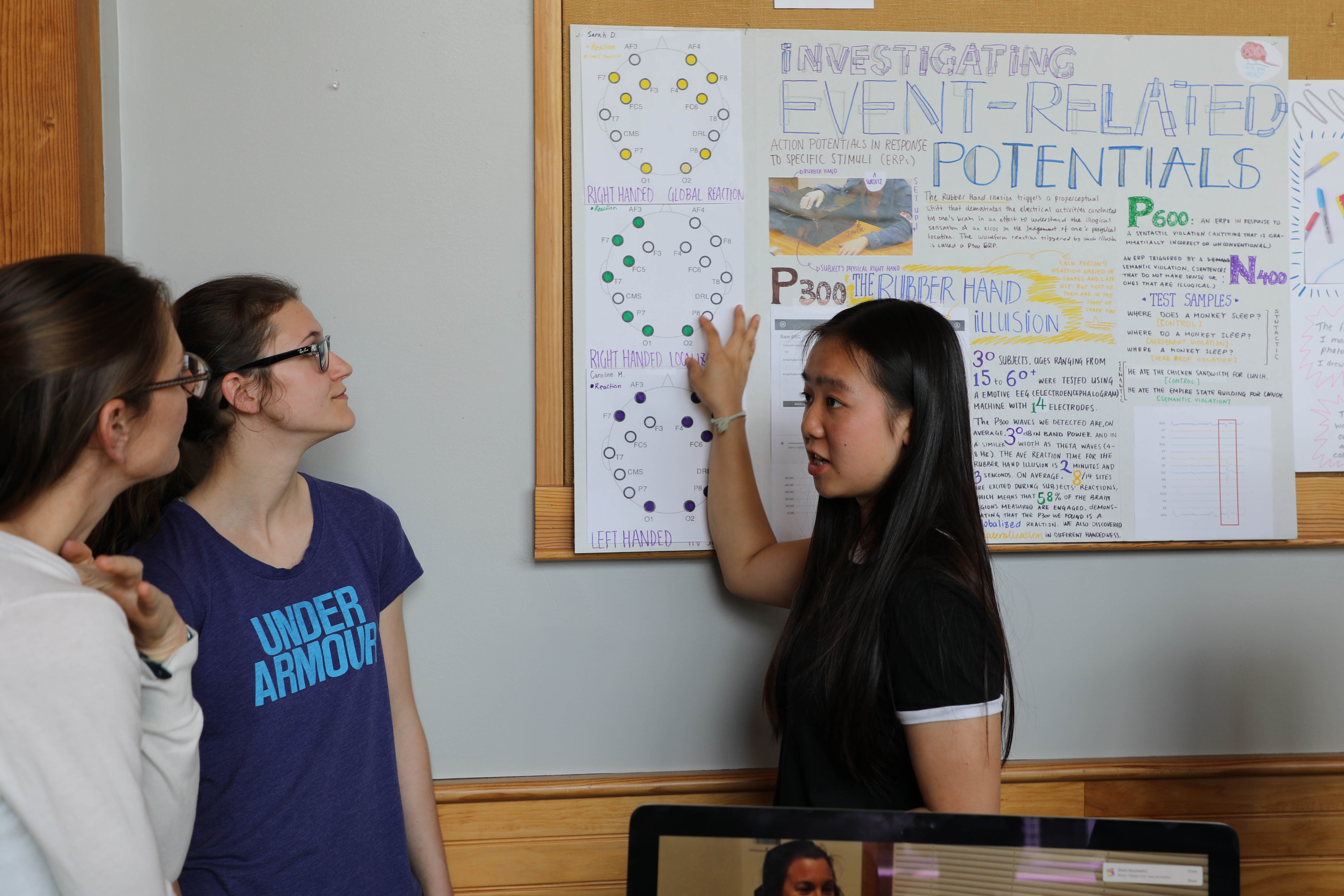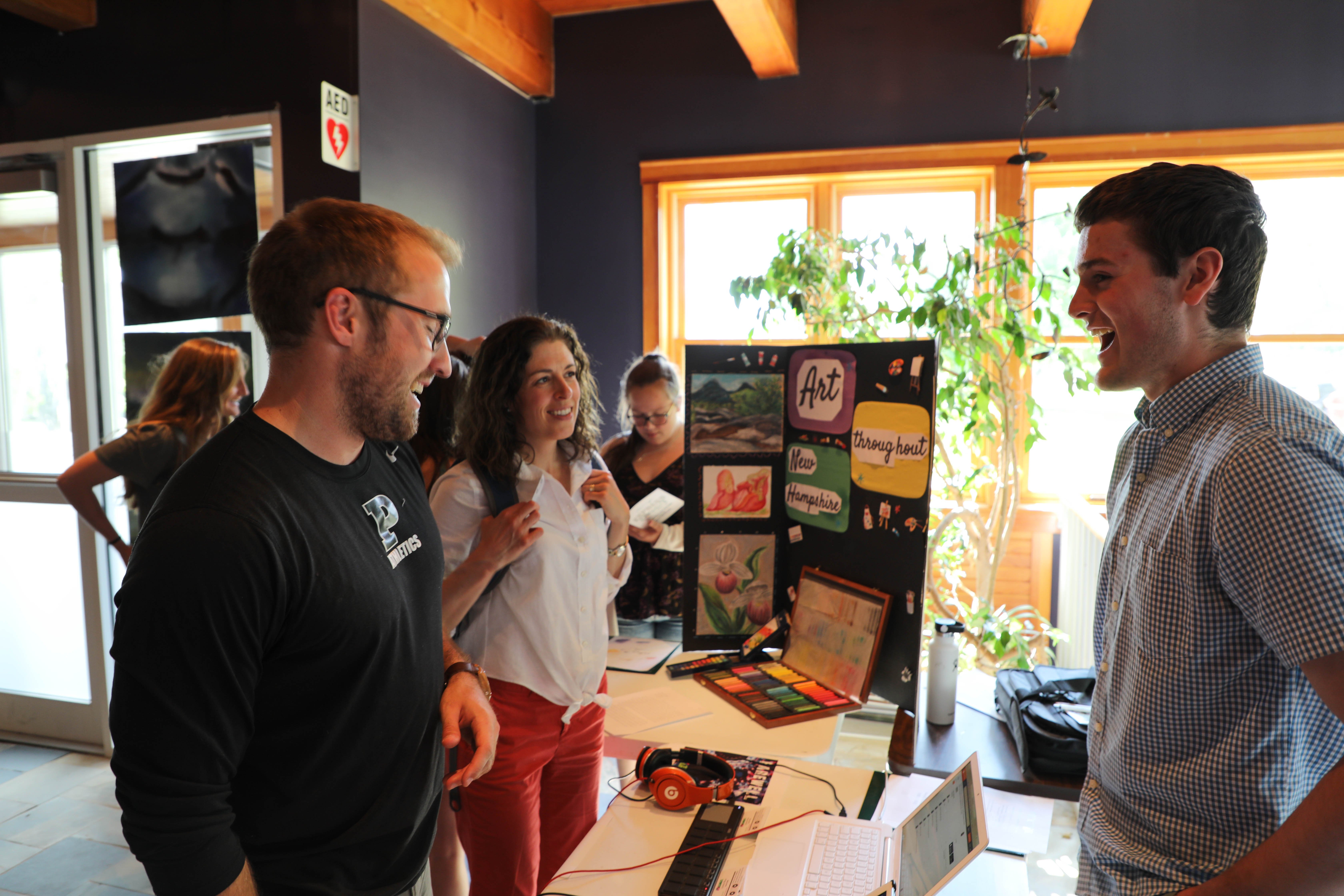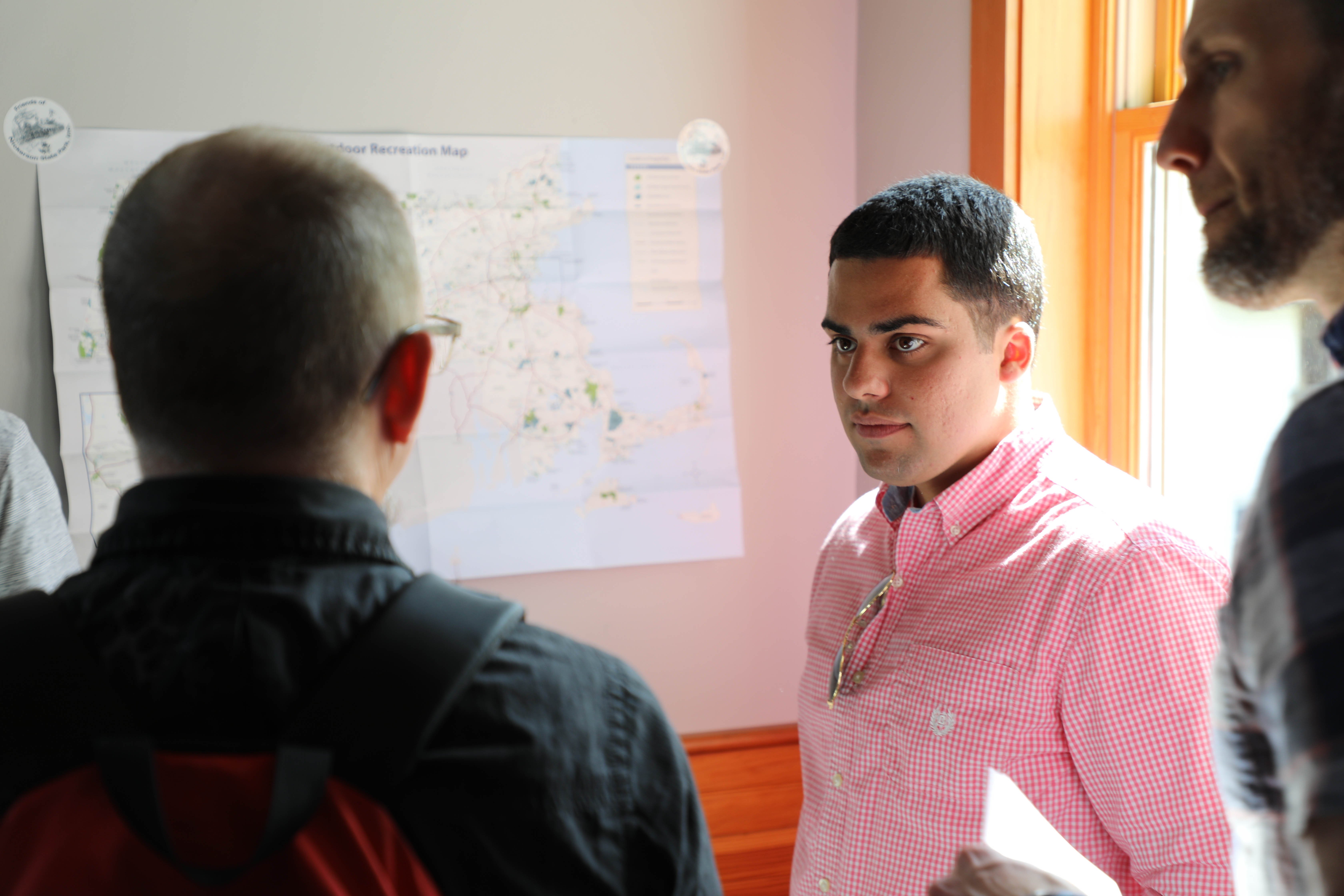 As students, faculty, staff, and parents browsed senior exhibits, one thing was clear: seniors were proud of the work they had done and were excited to share their experiences with the community.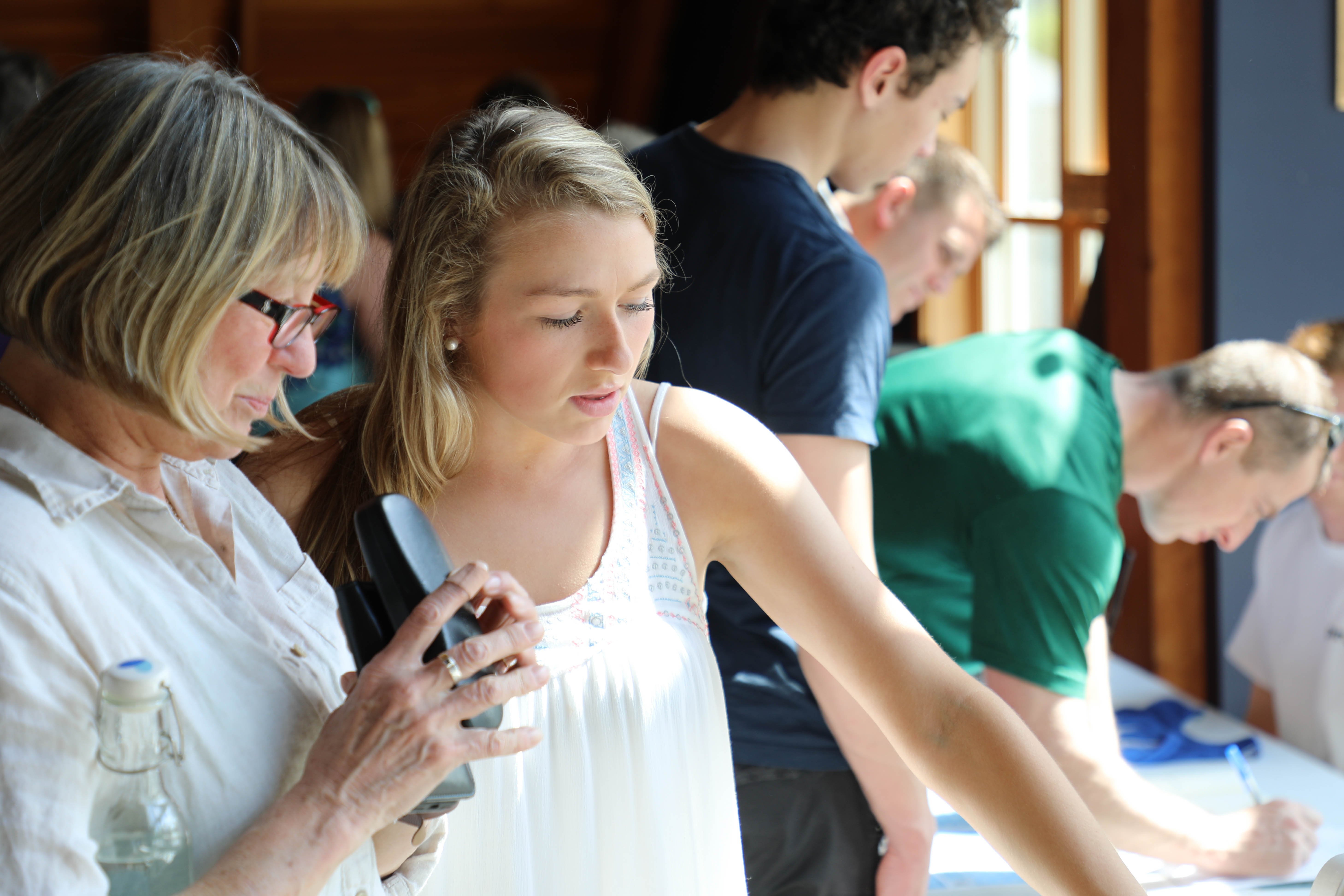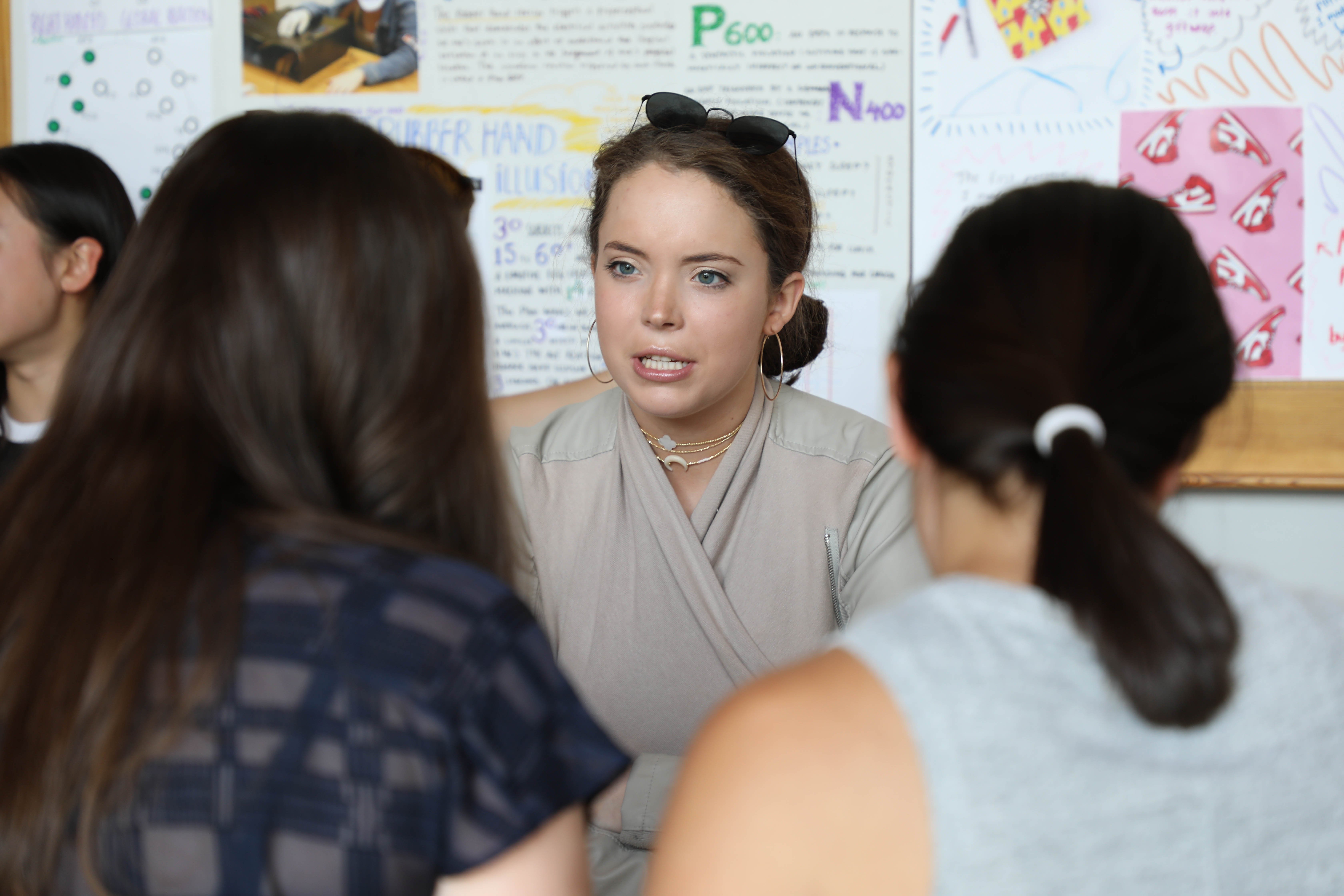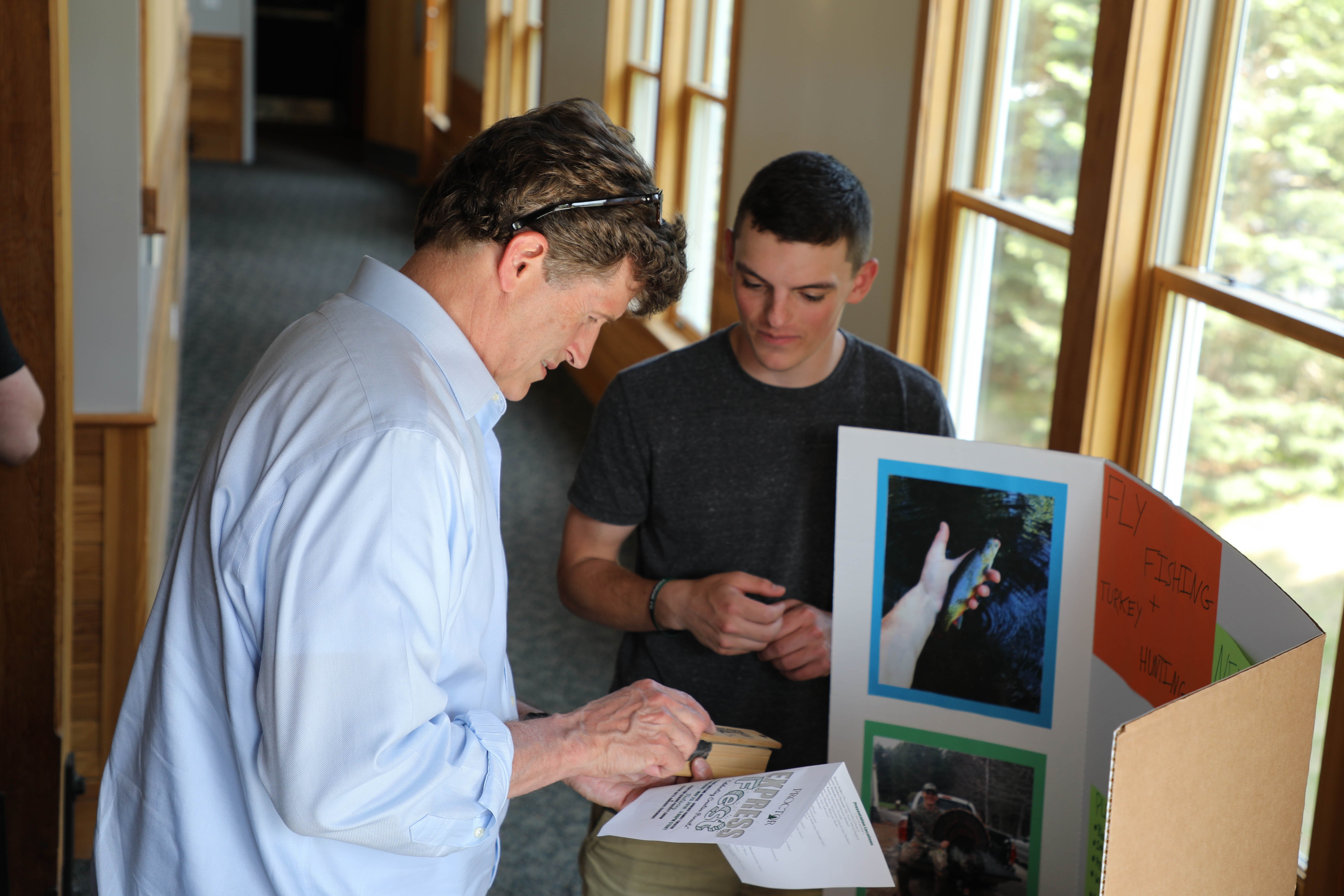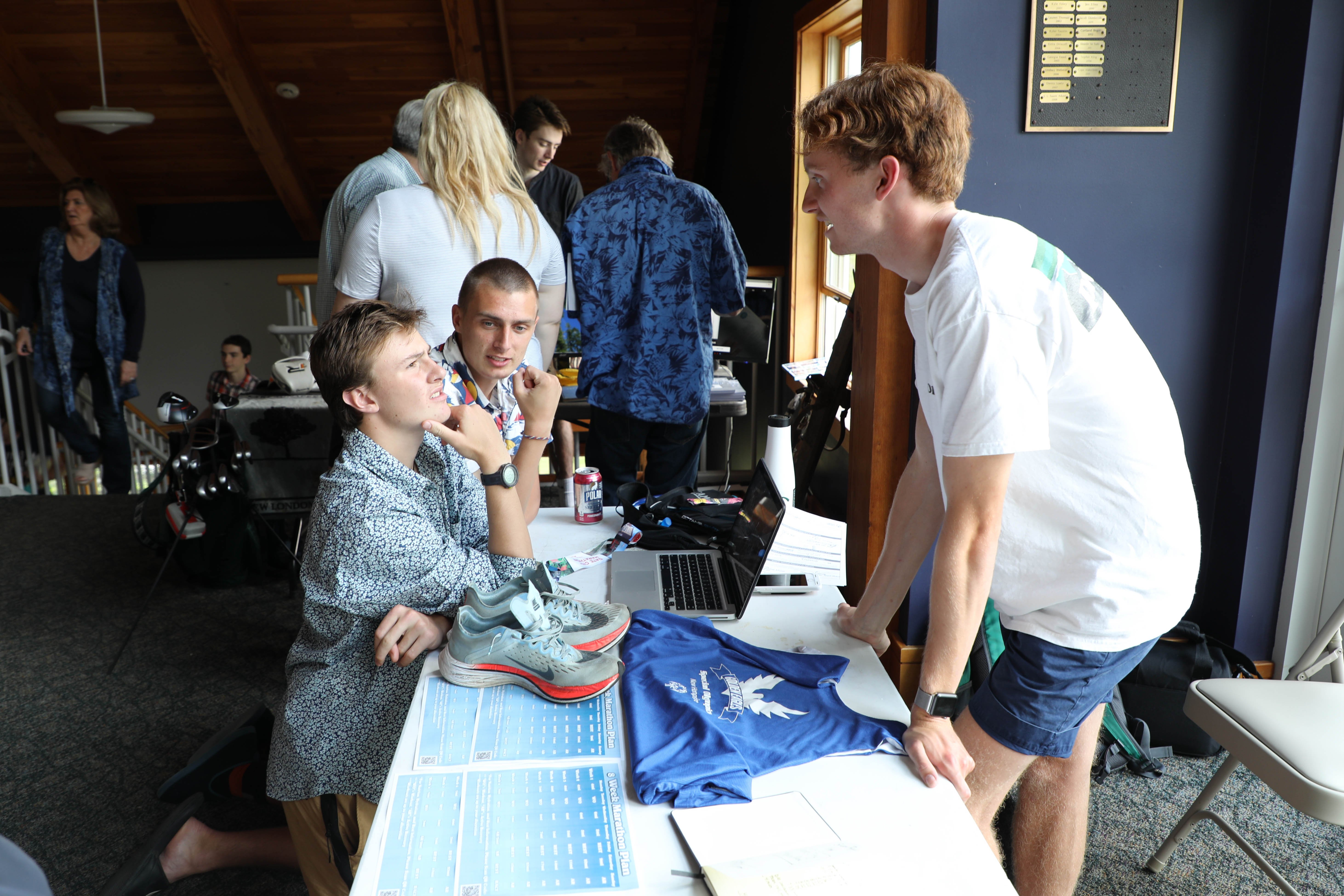 Immediately following Senior Project exhibits, the community filtered into the Norris Family Theater for our 3rd Annual Express Fest and Senior Art Awards celebration. Proctor's arts program encompasses nine different disciplines, with an award presented to a graduating senior in each. Congratulations to the following Senior Art Award recipients:
Industrial Arts for Technical Skill, Creativity, and Enthusiasm - Alf Rylander IV '18

Studio Arts Award - Jacqueline McGrath '18

Ceramics Award - Livia Ginchereau '18

Photography Award - Zach Webster '18

Music Award for Outstanding Contribution to Vocal Music - Sarah Ferdinand '18

Music Award for Outstanding Instrumental Contribution to Music - Ki Yun Oh '18

Music Technology Award - Lance Crate '18

Theatre Award for Excellence in Drama - Performance - Paloma Green '18

Theatre Award for Excellence in Drama - Performance - Remy Miller '18


Theatre Award for Excellence in Drama - Performance - Jacob Rousseau '18

Theater Award for Excellence in Drama - Performance - Cooper Bulens '18

Theatre Award for Excellence in Dramatics - Technical - Cooper Murphy '18


Theatre Award for Excellence in Dramatics - Costuming - Emma McCaldon '18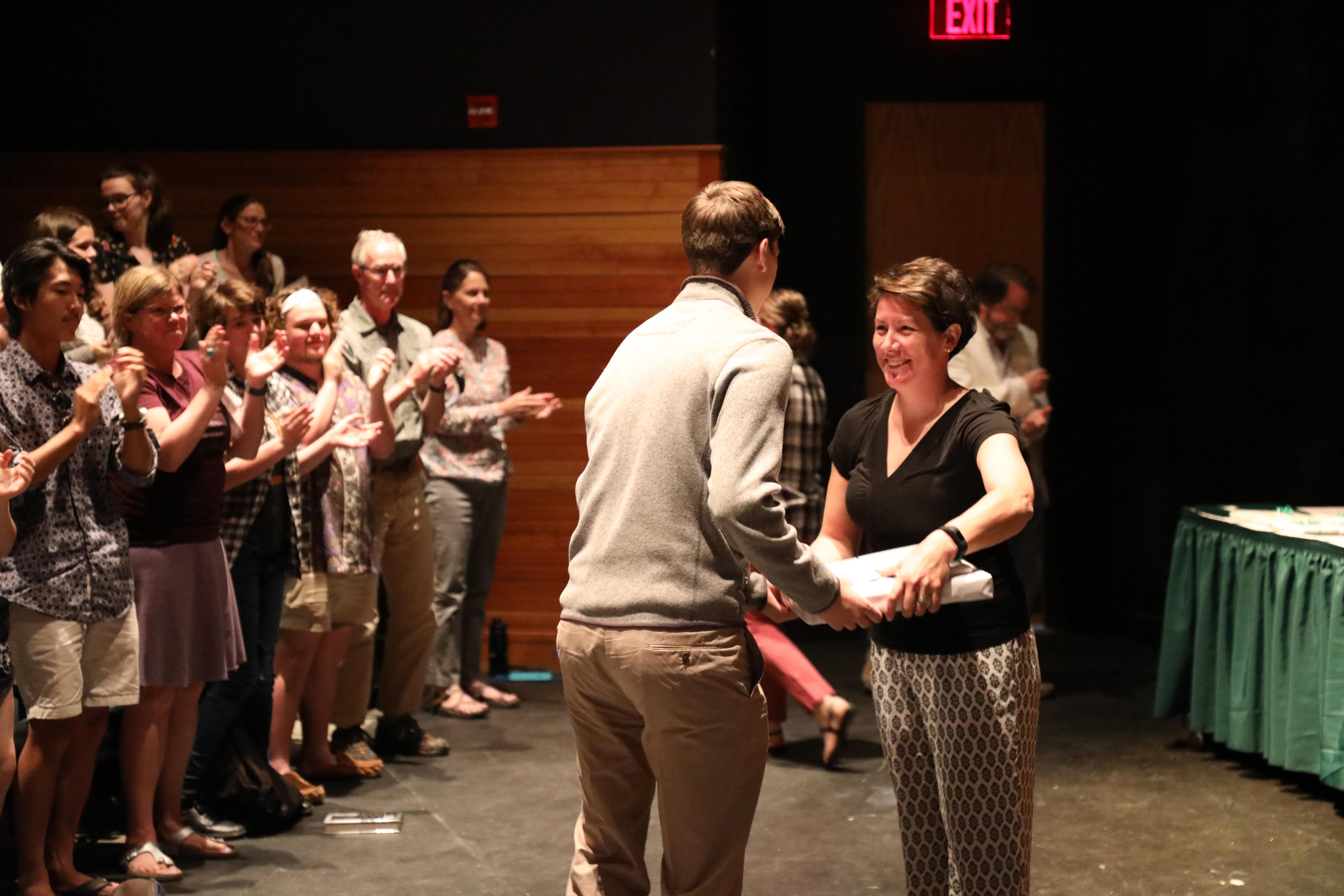 Zach Webster '18 received a standing ovation as he accepted the Photography Award due to his tireless efforts documenting life at Proctor over the past three years and in recognition of his remarkable skill behind the lens.
Proctor's Art Department also recognized seven new inductees into the National Art Honor Society. Congratulations to Anna Krajewski '18, Emma Brophy '18, Dani Xu '18, Sophie Nasvik '18, Pilar Galvan '18, Peri Chase '18, and Sarah Ferdinand '18!