While Wilderness Orientation takes most of the spotlight this week, Proctor's annual preseason Sports Camp welcomes fall athletic teams for a four day, intensive pre-season camp. With the goal of knocking off the summer's rust, establishing a baseline of fitness, team bonding, and installing offensive and defensive concepts, Sports Camp is a high school athlete's dream come true.
Proctor's crew team has a great turnout for camp this fall as eight athletes are working hard for new head coach Geoff Sahs on Lake Sunapee this week. The team looks to build endurance and timing ahead of their first regatta on October 5.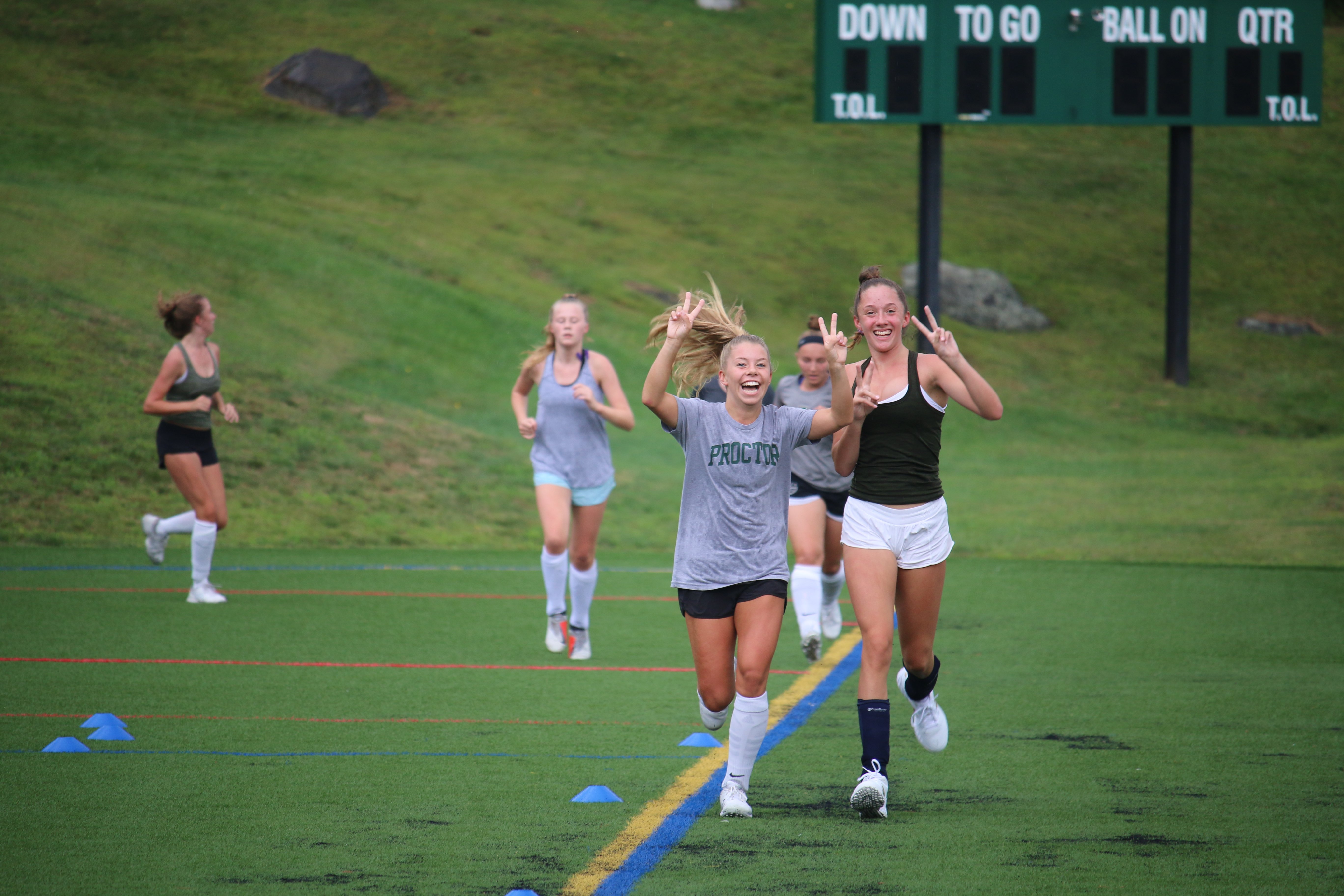 Proctor's field hockey team struggled during the 2018 season, but looks to be back in the mix of the Lakes Region this fall as they welcome over twenty players to camp this week. Coaches Kate '01 and Trish '01 Austin love the energy of the group and are excited to host a jamboree on Saturday against Lakes Region foes.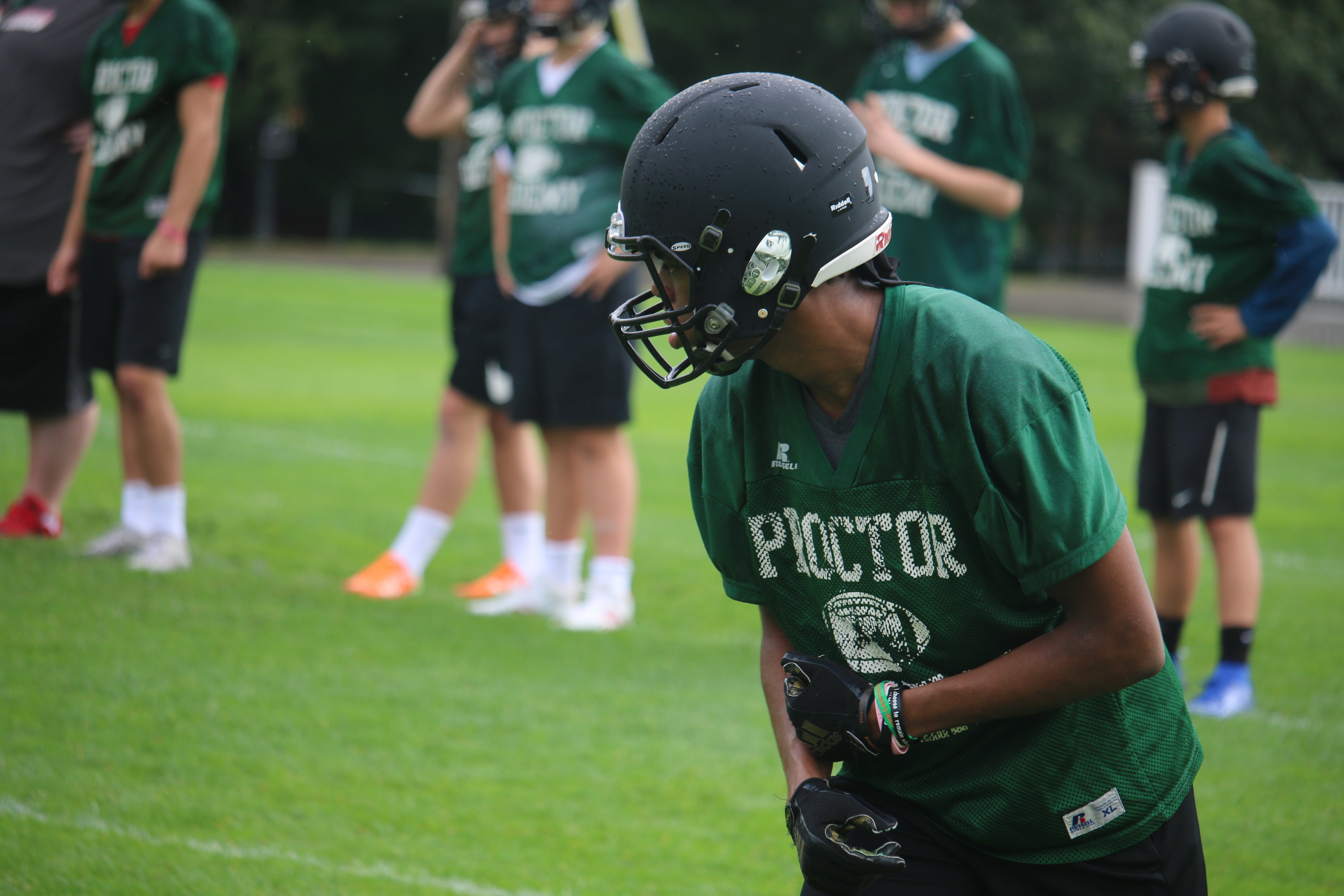 Head Coach Ben Rulli returns to the helm of Proctor's football program for the 2019 season, and while the roster is slight in numbers, the talent is significant. Post-graduates Jake McElroy '20 (quarterback), Daren Watson '20 ( tailback/cornerback), and Jake Cole '20 will make an impact on both sides of the ball, while returning starters Quinn Broderick '20, Trevor Clay-Spaulding '21, and Hunter Cleary '20 along with a slew of newcomers will help bridge the program into a new era. The team will experience their first live action on Saturday as they travel Phillips Exeter for a controlled scrimmage.
After graduating eleven seniors off of last year's 11-4 team, boys' soccer coach Ian Hamlet knows this season will be one of transitions. New talent and new roles for returners Timmy Bechtold '20, Nate Chickering '20, Max Smith '21, Cam Joslin '20, Nils Holland '20, Nate Murawski '21, and Tyler Duhl '20 will undoubtedly take time to gel, but if we know one thing about Proctor's boys' soccer team, it is they will play hard. The boys head to Groton School for a scrimmage on Saturday, September 7.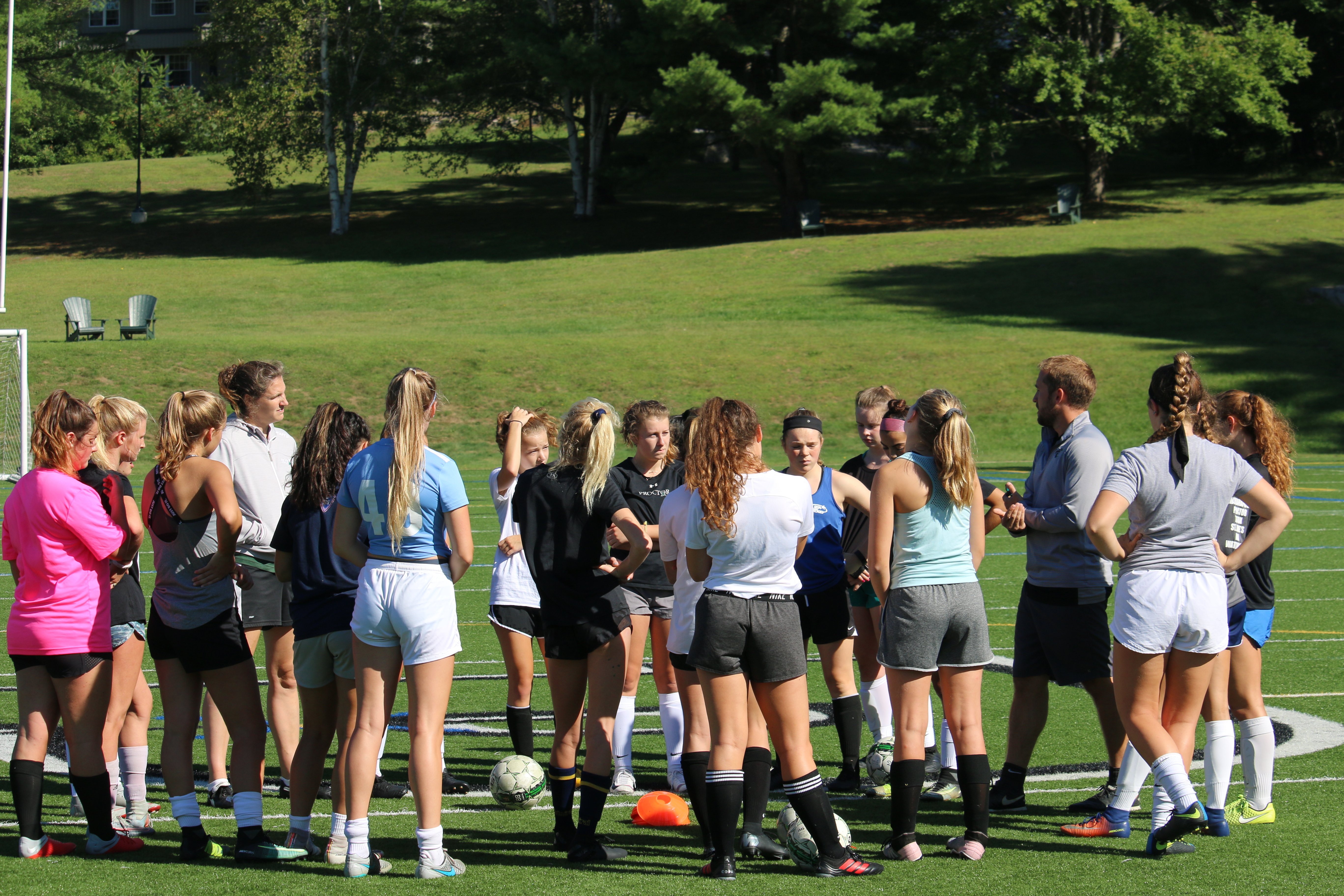 Proctor's girls' soccer program also has a change in leadership as former boys' varsity assistant Kyle Connolly takes over the reigns for the 2019 campaign. Returning 17 players off of last year's roster (including seven starters), Connolly has both depth and talent on his side as he works to prepare the team for their season opener against Winchendon School on Saturday, September 14.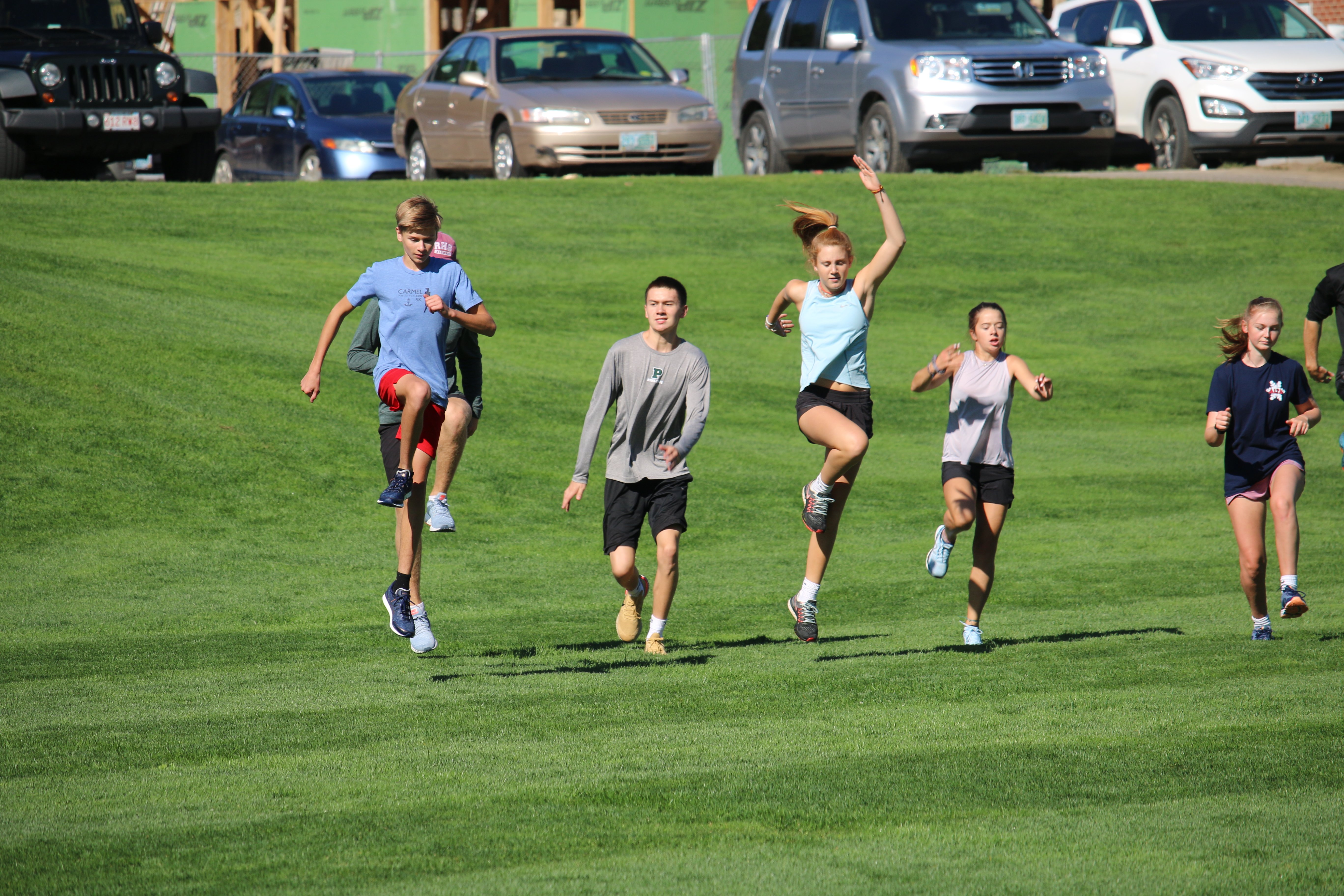 Diving into triple sessions as a cross country runner can be a challenge, but coaches Sarah Daney, Erik Cole-Johnson, and Scott King are building core strength, flexibility, agility, and endurance this week with a small group of cross country runners.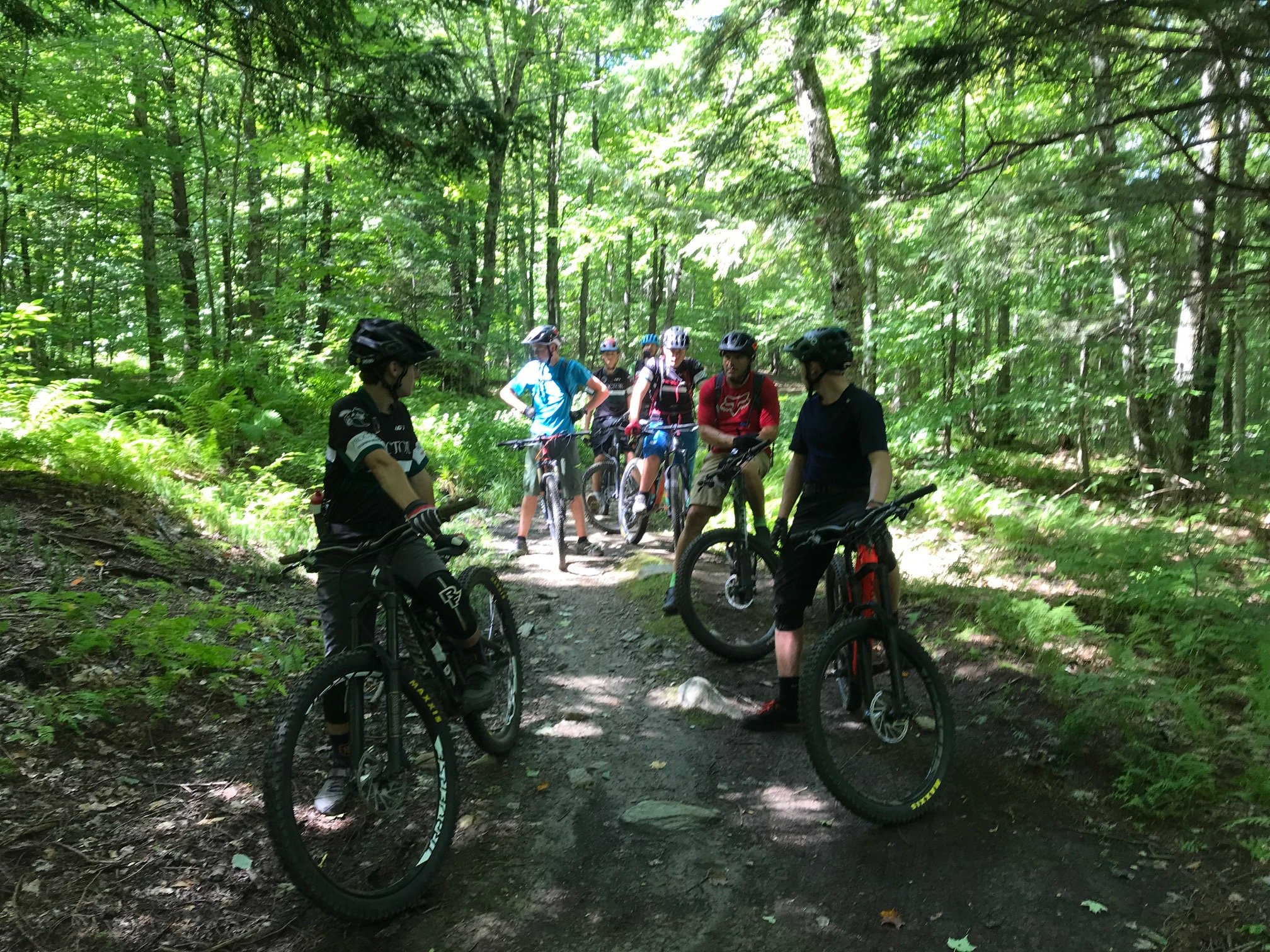 A small group of Proctor's mountain biking team is spending the week in Stowe, Vermont riding some of the finest trails in the Northeast as they gear up for their season ahead. A deep, talented group of riders, including national champion Kaia Schmid '21, will make for an exciting year for the Hornets in the Northeast Mountain Biking League this fall.