For the past three years, Proctor's winter Board of Trustee meetings has coincided with the ribbon cutting of a major facility upgrade (2018 - Farrell Field House Phases 1-2, 2019 - Farrell Field House Phase 3, 2020 - Proctor Outdoor Center) and the Proctor Ski Area Celebration. On these weekends, the theme of stewardship resonates throughout each conversation, each event, each celebration of who Proctor is and who it could become.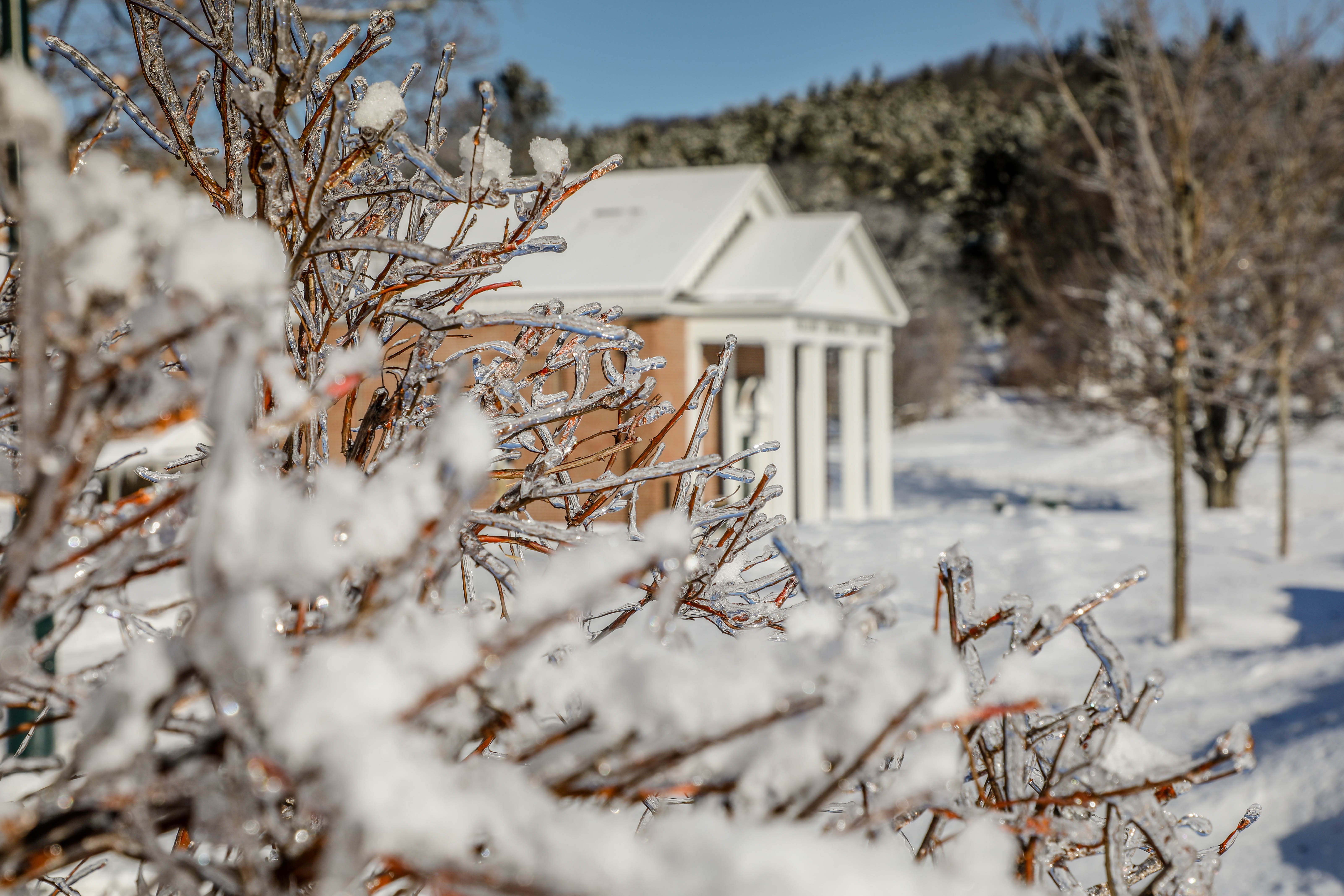 When Head of School Mike Henriques announced his retirement four weeks ago, his message to the community spoke of the stewardship responsibility he has shouldered over the last fifteen years. But what Mike also mentioned is the collective opportunity we have to steward this school into the future. For each of us, this stewardship takes different forms. We pick up trash on the walk to assembly, help clean dormitories, relentlessly sweep and vacuum sand from the entry ways of buildings, volunteer to serve food at Saturday night's Proctor Ski Area Celebration, coach, teach, dorm parent, advisee. We each chip in in our own way, utilizing our own skill sets and our own resources.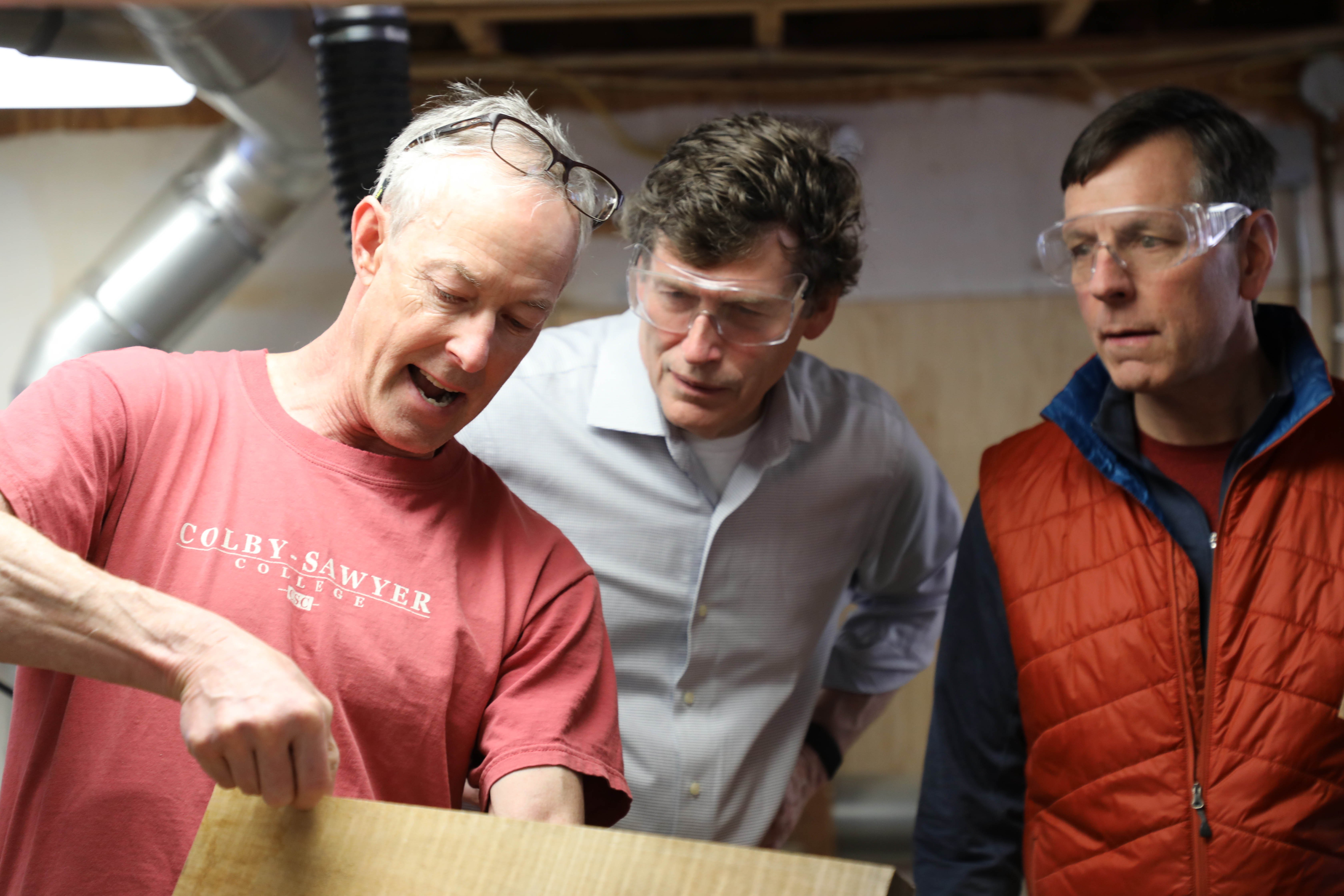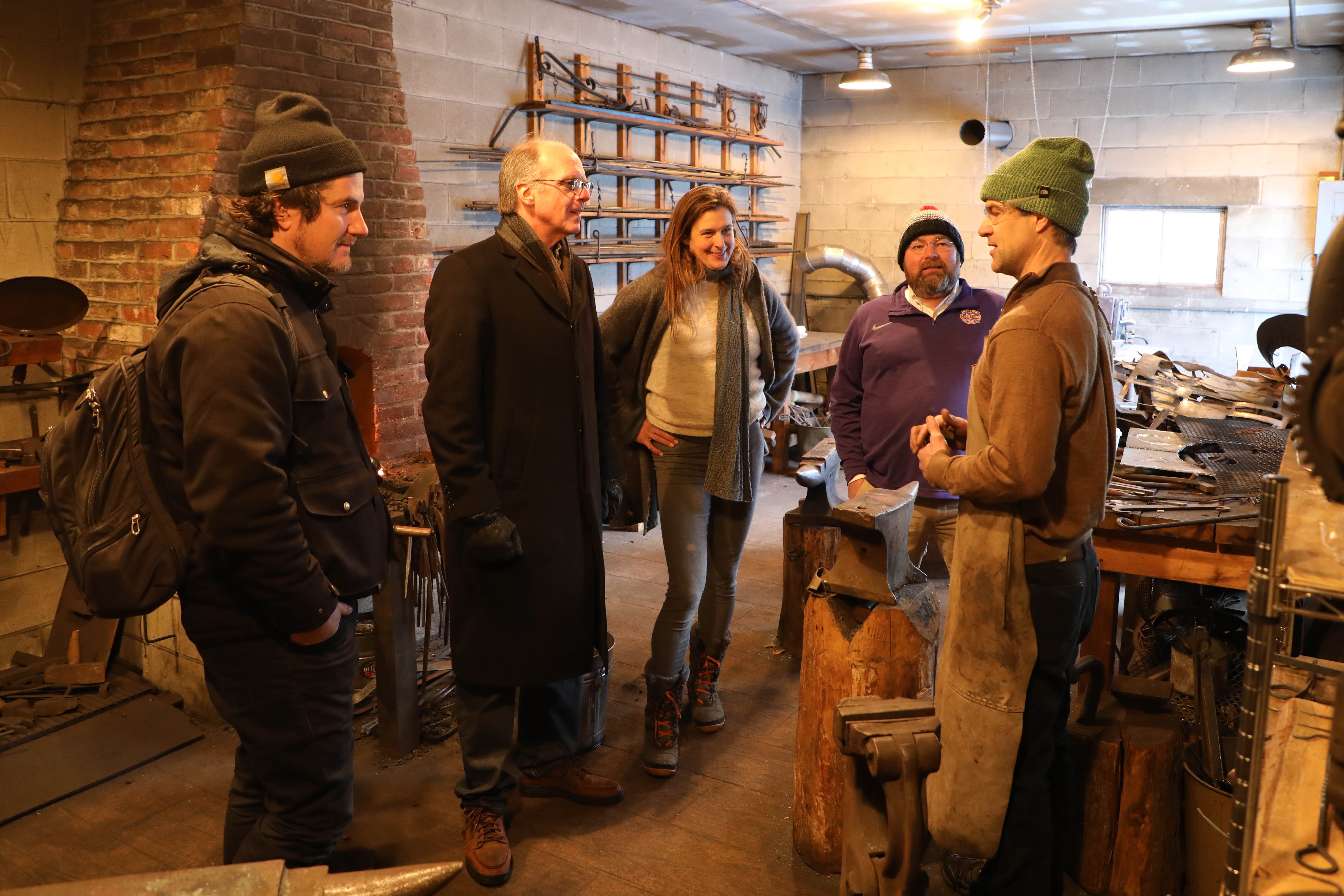 The beauty of a place like Proctor lies in the diversity of talents within our body of learners. On Saturday morning, members of the Board of Trustees deferred meetings about budgets and tuition costs for next year (fear not, they did set tuition rates and all current underclass families will receive communication soon about next year's rates) to spend time in art classes. As our Trustees set aside their financial acumen, spreadsheets, and strategic planning documents, they stepped into the creative realm, a realm we believe firmly enhances the well-being of each of our students. They smithed, and welded, and cut, and painted, and tinkered, and for an hour remembered the freedom that comes from creating with your own two hands.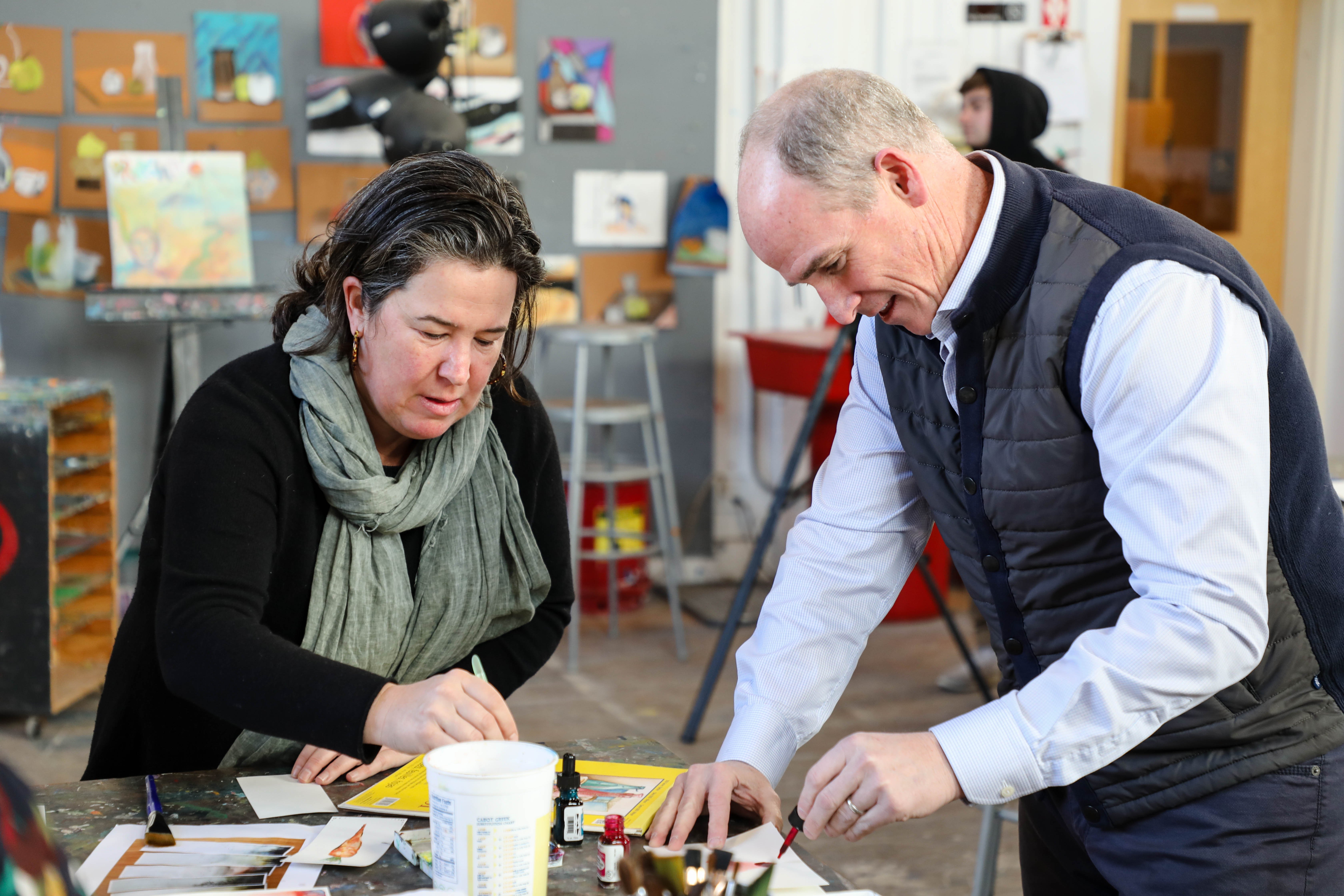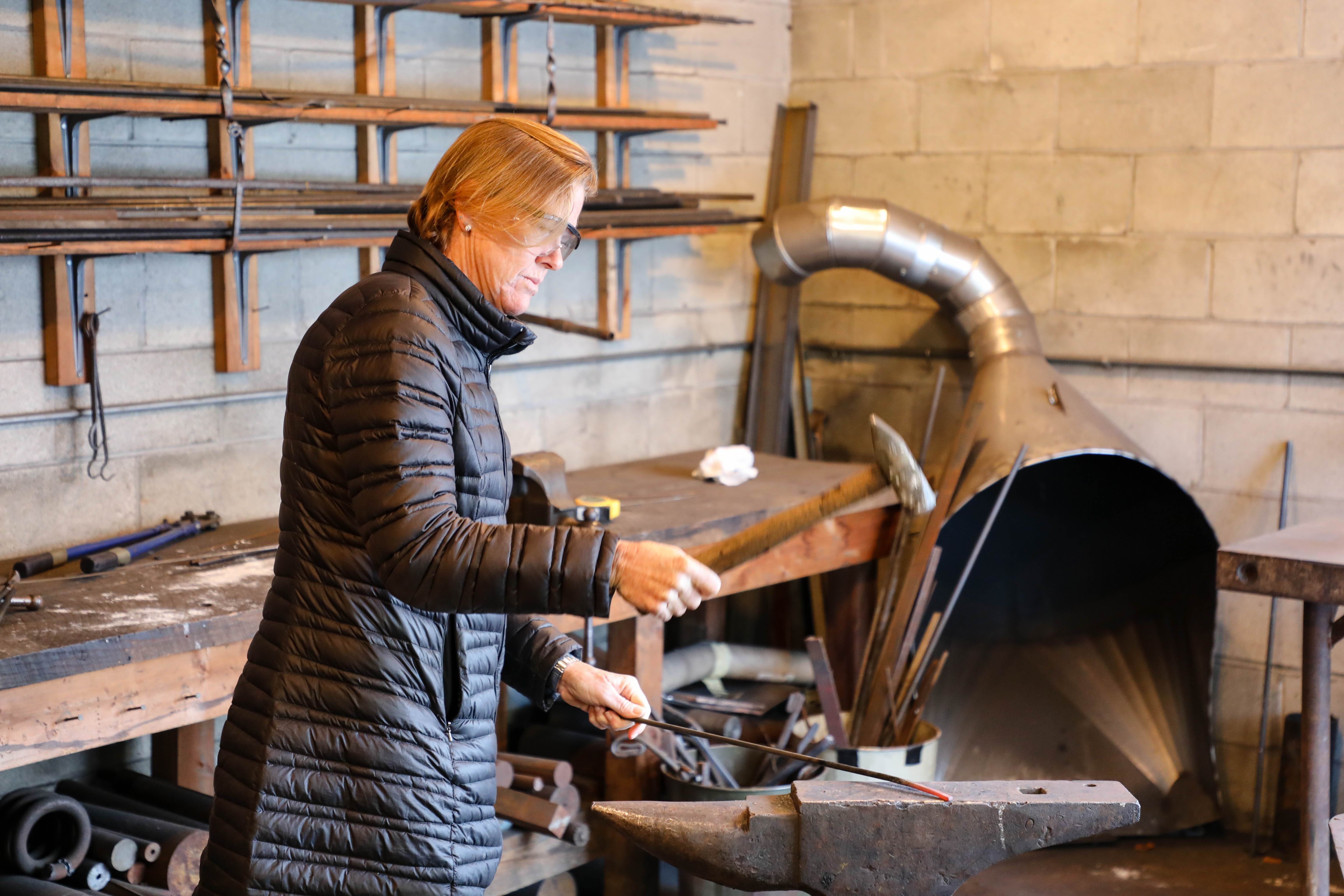 This freedom spilled over into the Board room for the rest of the morning, enhancing conversations on enrollment, diversity, equity and inclusion, and the future of Proctor. It sharpened conversations around who Proctor needs to be as we enter a new chapter of our existence in the coming years. We thank all of our Trustees for their engagement in these conversations and for the important stewardship role they play in our community.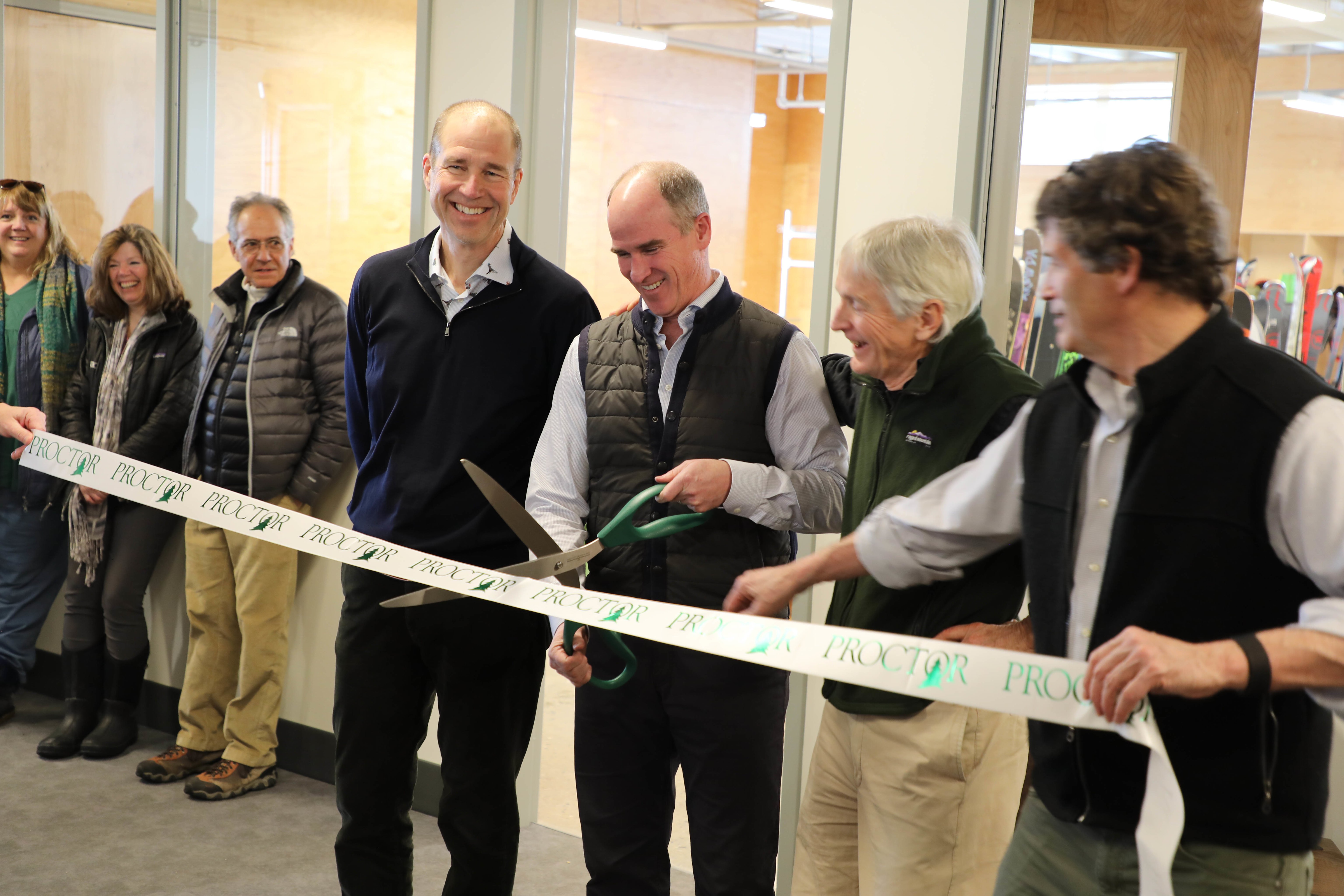 Immediately following Board meetings, we transitioned to a ribbon cutting ceremony at the new Proctor Outdoor Center. This one-of-a-kind building oozes three-season functionality. It is a facility gifted to Proctor by amazingly generous stewards, and through its service of our students and coaches, it will become a building that creates stewards of Proctor's deep ties to the natural world. Tim Miner P'10, co-chair of Proctor's Buildings and Grounds Committee, shared beautiful remarks with all gathered:
"We humans are inspired and transported to better places and healed by time spent beyond our walls. Proctor does the outdoors more, and better, than any of our peer schools. I believe this building will further the goal of impelling more young people to discover their passions and their souls in the world outside their doors. And I'm eager to watch as the floors and doors and walls get scratched and marked by the comings and goings of bikes and kayaks and skis. It is shiny and new now, but its truest mark will be made on its occupants after they've opened its doors and walked out."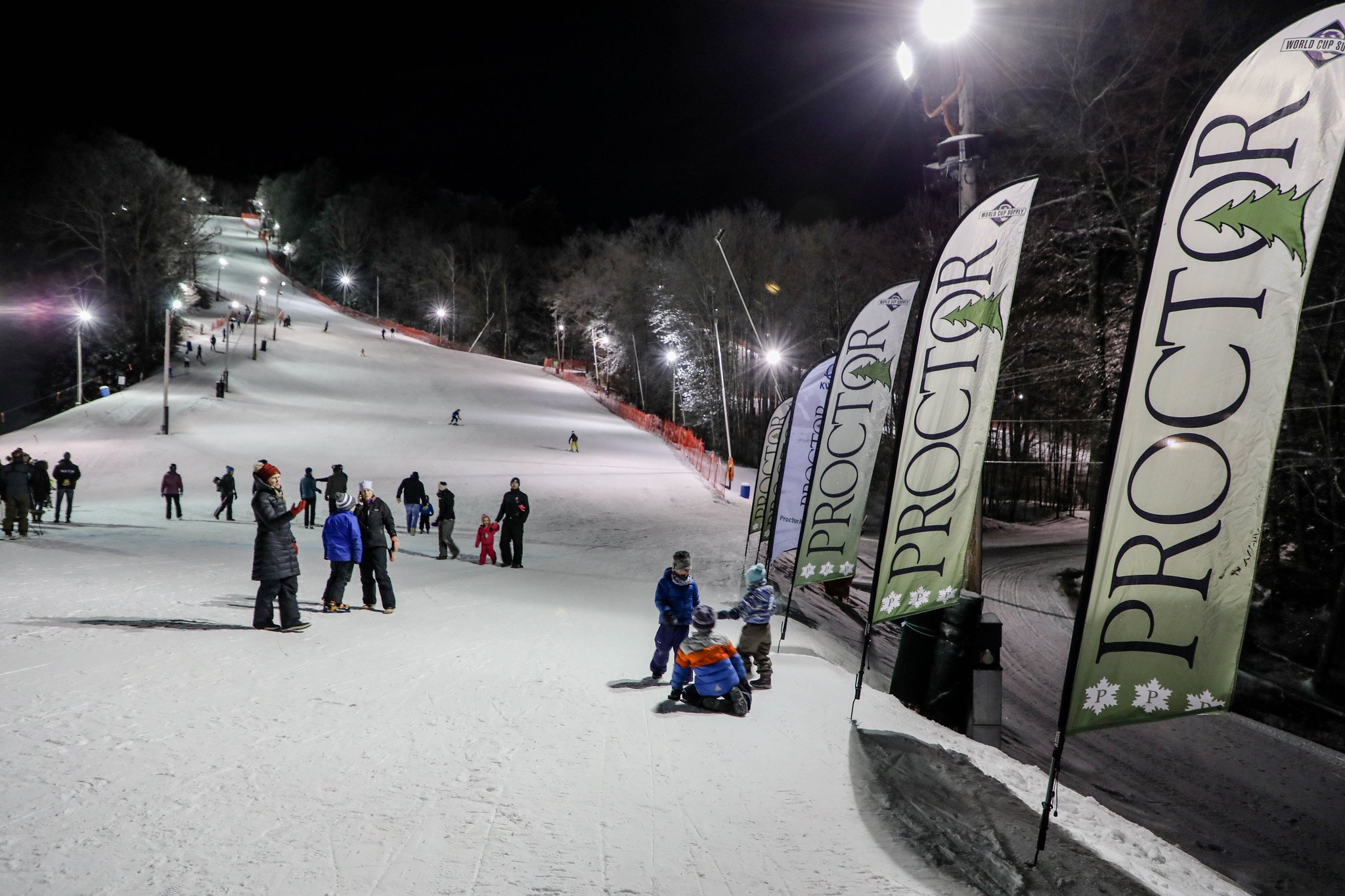 As temperatures plummeted to single digits Saturday evening, our commitment to the outdoors Tim referenced during his speech was put to the test at the 14th Annual Proctor Ski Area Celebration. This community-wide event drew an excellent crowd of local families, Proctor students, faculty/staff kids, and dozens of PAPA volunteers who prepared and served delicious food all evening.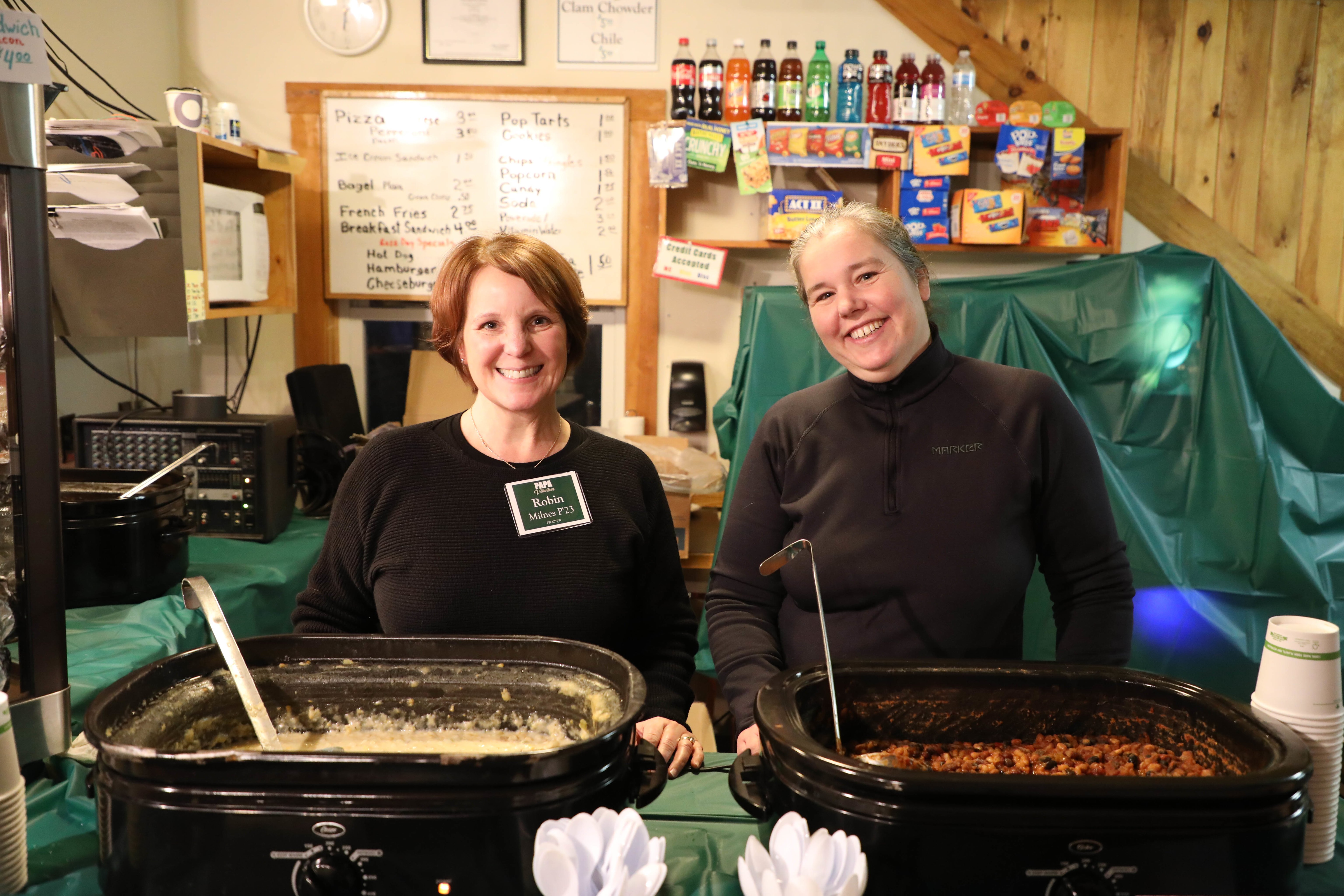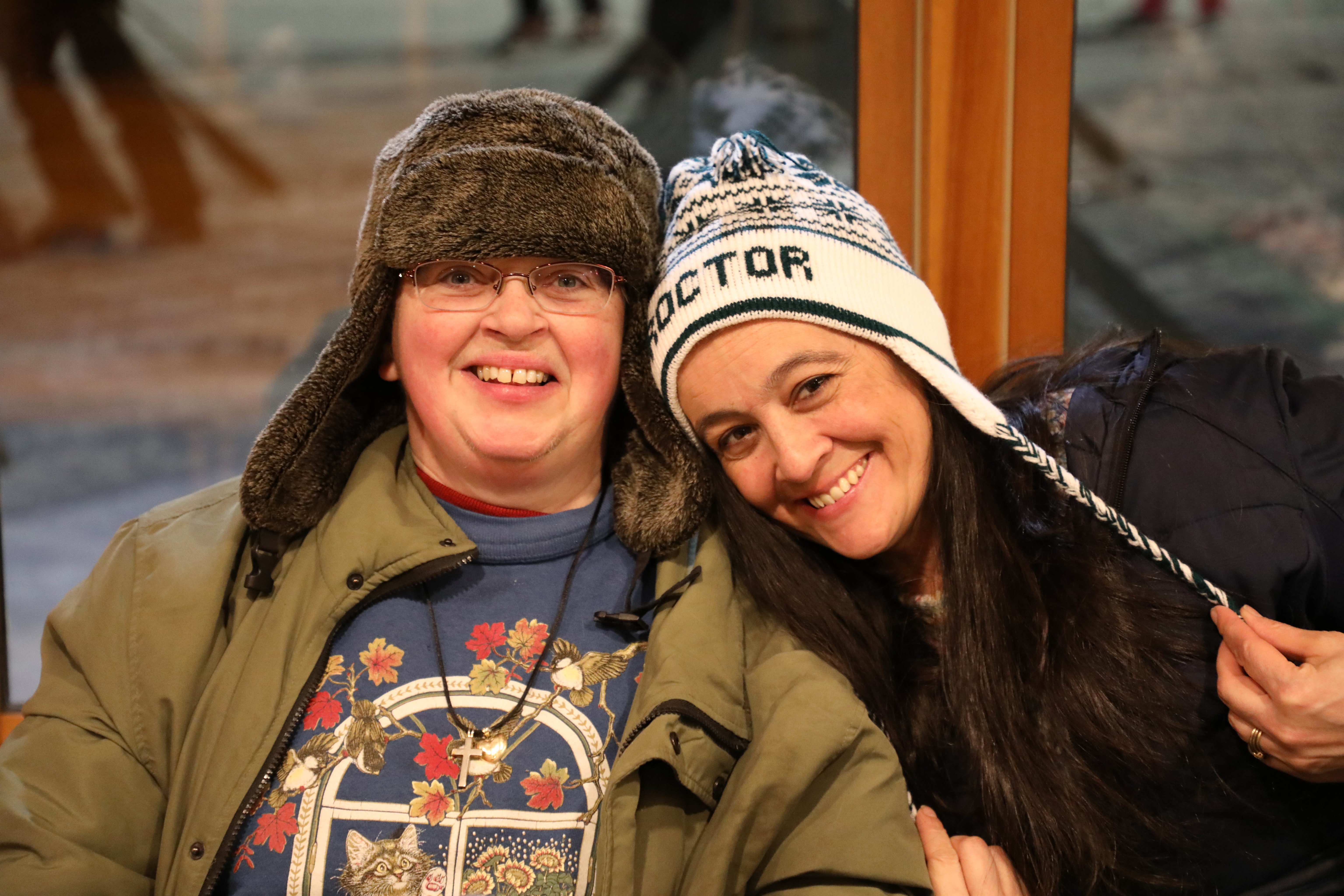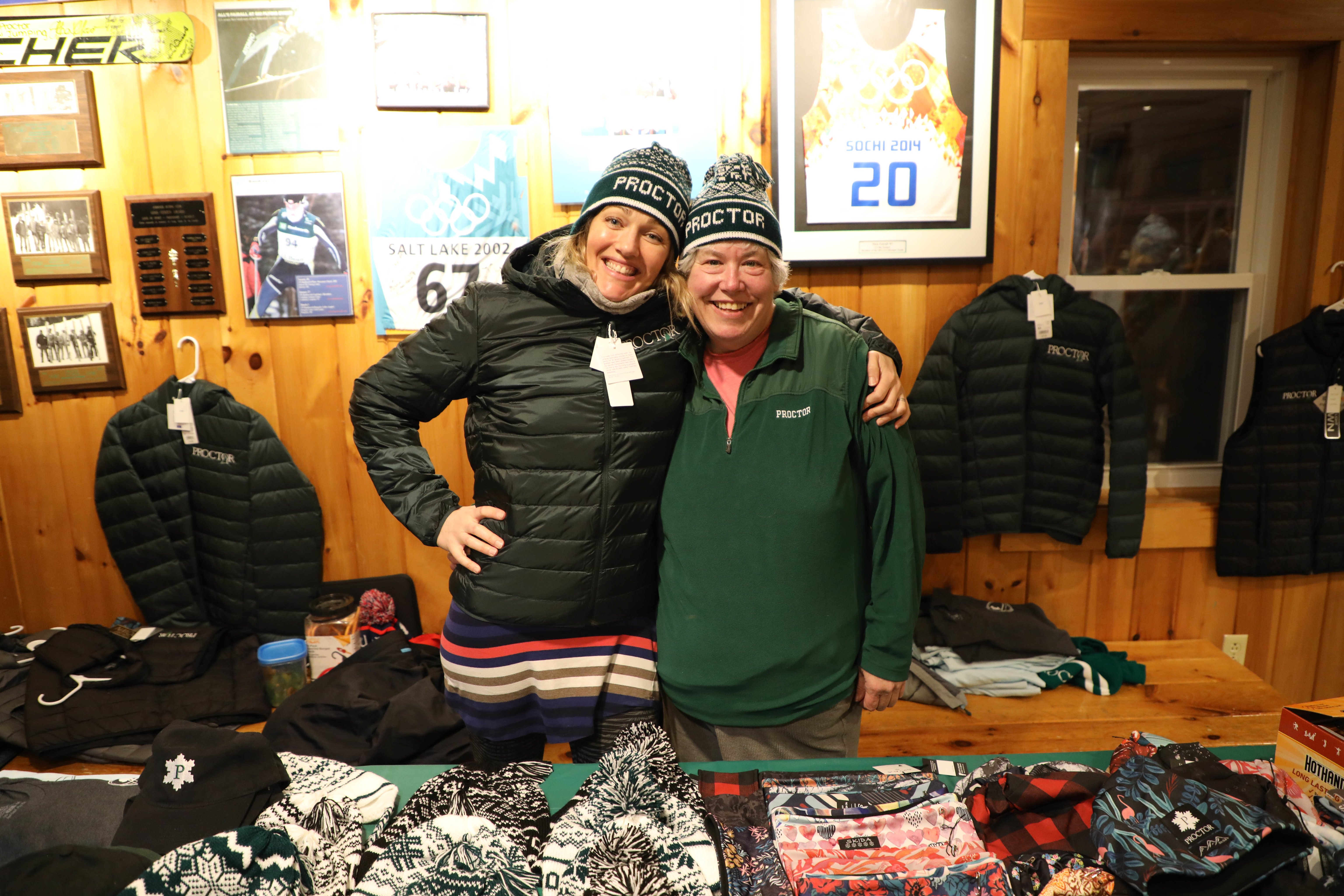 Each year, this event serves as a microcosm of the Proctor community. So many different people step up: Debbie Krebs organizing behind the scenes, Josh Norris '92 running the torch-light parade, Garry George '78 and his crew running lifts and grooming after a busy race day at the hill, Larry Ballin running ski patrol operations, Sarah McIntyre '90 running vans back and forth to campus for students, Keith Barrett '80 running sound, Lindsey Allenby taking the beautiful pictures in this post and in the album linked below, Alex Estin '83 and Heather Drummund selling Proctor gear, Jane Walker and Marisa Carter helping make sure Yarrow's Lodge stayed organized, the list goes on and on. Proctor runs because each member of the community is willing to be a fearless leader in their own way, understanding the critical stewardship required of them.
This collective shouldering of responsibility, shared ownership of the vitality of our community, will ensure Proctor's future is as bright as its past.