Journalism students share perspectives from life on quarantine and the often unexpected lessons they are learning as they encounter new challenges (and opportunities) in a forced slower pace of life.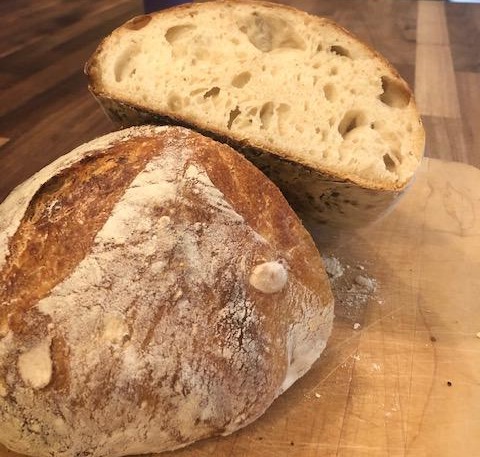 Sophie '21 | Lessons from the Kitchen
This is the most amount of time I've been home since I started at Proctor my freshman year. In the summer I'm away for eight weeks at summer camp. I'm a huge baking enthusiast and any chance I get I'll make something. With all this free time I decided to do something productive.
I walked into my kitchen, taking in the wooden island in the middle, the white cabinets, the stovetop and oven. The ideas of what to make were bubbling to the surface. I wanted to try something new, completely different than my normal bakes. Homemade breads have always interested me. A bit too ambitious, I went straight for trying sourdough bread, not a basic white sandwich bread. What I didn't know until I started looking at recipes is that you need sourdough starter, not yeast. I spent the next five days feeding my starter, a mixture of all purpose flour and warm water. It started to become bubbly and smelled like sourdough should.
I once again had to keep waiting. The dough was finally ready to bake after 2 days of working on it. I put the round dough onto a baking sheet and put it into the hot oven, I felt the heat coming out of the oven in waves on my face. I opened the oven door about an hour later to a flat, dense loaf of bread. The kitchen didn't have that beautiful fresh baked bread smell. I was pretty disappointed, but tried to keep my head held high.
So far this social distancing has been like that first attempt at making bread. Lots of waiting around for something to happen. Wanting to be with friends, hanging out on campus in the sun while the snow melted, but that wasn't happening and I was and still am pretty disappointed. Of course there's FaceTime, but it's not the same as being with them in person talking about the most random stuff or going off on a new adventure.
After a month of waiting around, classes started and it was rough. The first week was full of tech problems and for me an almost constant headache after each school day, but it was something to do, something to keep me occupied during instead of sleeping until noon and watching tv the rest of the day. Through all the struggles I've tried to keep my spirits up and my head held high.
A few days later I got some sourdough starter from a neighbor who had gotten it from a local bakery. I used a different recipe and the next day I pulled a beautiful golden brown loaf of bread out of the oven. The crust was crispy and flakey, the inside had nice big air bubbles and it tasted amazing!
Classes have been improving, I'm finding ways to manage my screen time and keep the headaches away. We're in a time when we need to be patient and flexible whether it be waiting for someone to figure out WebEx or making bread. Everyone needs to remember we're all in this together, we've got this, stay strong, go Hornets!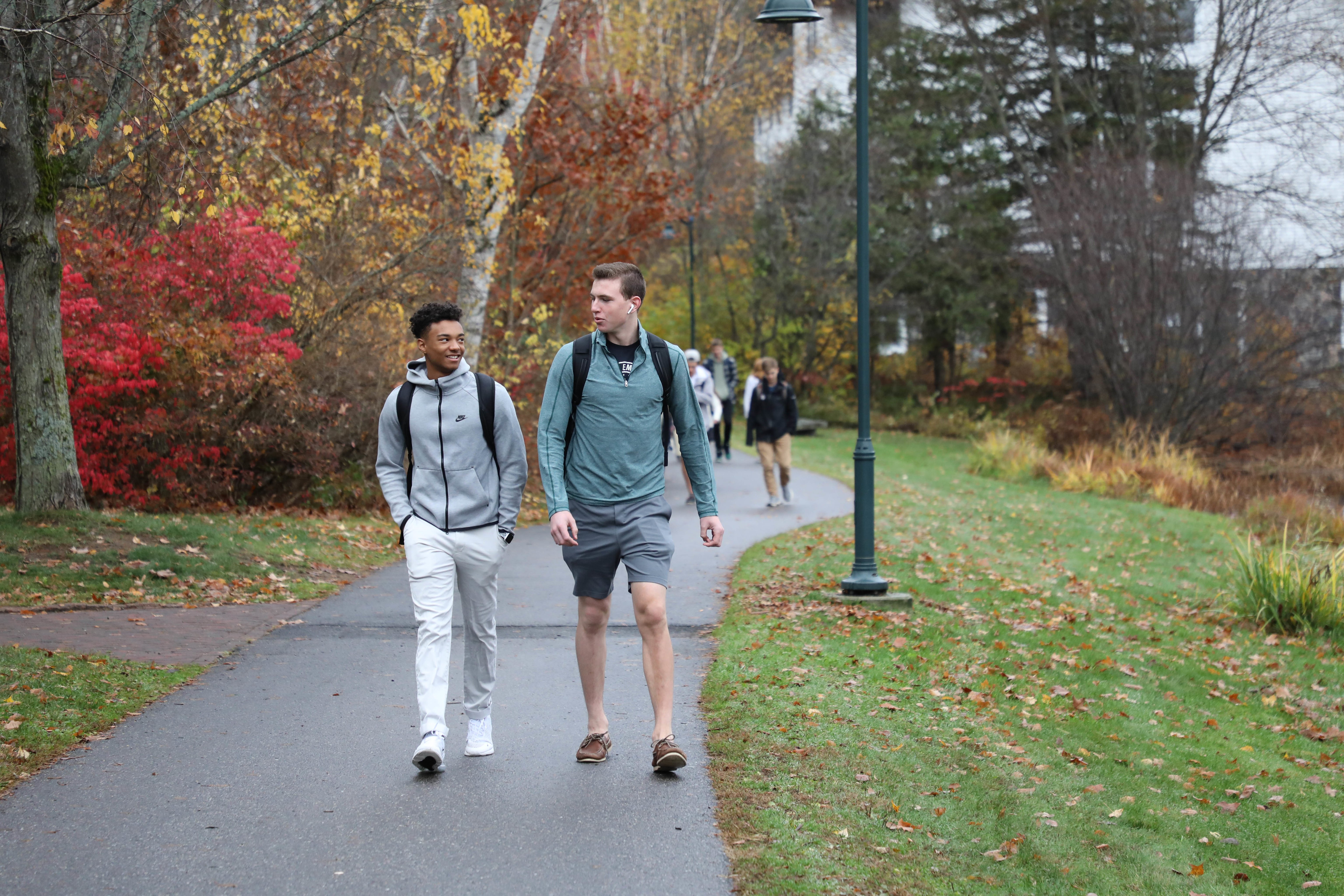 Sean '20 | Staying Disciplined in the Age of Social Distancing
A common ethos of the Marine Corp is to adapt and overcome, I think that it fits well with this situation that we have found ourselves in. I was upset initially when I realized that my senior spring was canceled, then that my senior project was canceled, and then when there was a shelter in place enacted in my community. That feels like a lot, and it is, but I realized that I had two options. The first is the easier one and that is to sit back, complain and do nothing. The other and the one that I subscribe to is to take all of this time and use it to better myself. I have employed a rigorous routine in my daily life that incorporated bettering my health. I try to stay active and get two intense workouts in a day 7 days a week because I don't think I need days off, life gives me days off when it gets in the way. Besides distance learning, I am continuing to engage in academic stimulation like reading, working on investments I have made, and yes continuing to work with my community. I am also using this time to reconnect with my 90-year-old grandmother who lives alone in the epicenter of all this chaos in Massachusetts.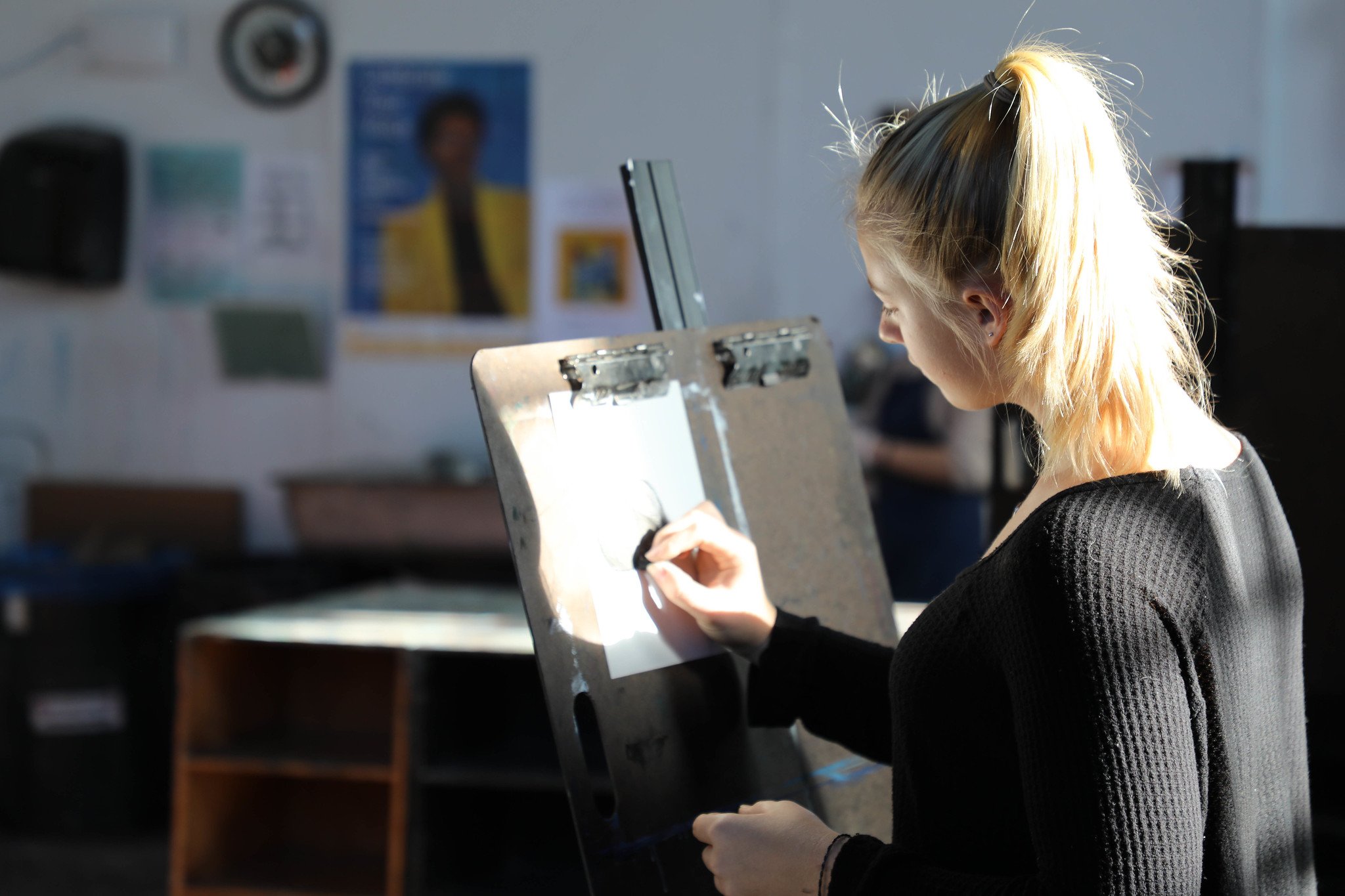 Hannah '21 | No Better Time Than Now
When school was canceled, I was happy thinking I could probably still see my friends. It became more and more apparent that was not really an option considering that we could really only leave the safety and isolation of our homes to go to the grocery store. Filling my days proved to be easier than I thought at the start of the quarantine. With easy time-fillers like sleep, Netflix, exercise, and spending time with family that I normally would not have done, I was less bored then you might think. The list of things to do was long but doing the same thing every day became boring and made me just want to go see my friends.
I have begun to pick up activities that I stopped doing when I went to Proctor such as, cooking, art, and the guitar. While it is good to be bored, I have decided that I'm going to learn to play the guitar. I think that taking advantage of a time where you have an excuse to stay home and do things that you made excuses not to do because you "did not have time" or you would rather "go out and spent time with your friends" to me, there is no better time to reintroduce activities and hobbies you used to do or pick up new skills.
Often, I hear friends and other students complaining that they are not allowed to leave and that they hate being stuck at home. While, yes, I would love to return to Proctor and have normal classes, see my friends, and play sports, I also believe that we should not complain so much. Students come from all different places and different family types so I understand why some do not want to be home for those reasons. In my situation, I have the mindset that if this is our prison for the next few months then I have nothing to complain about.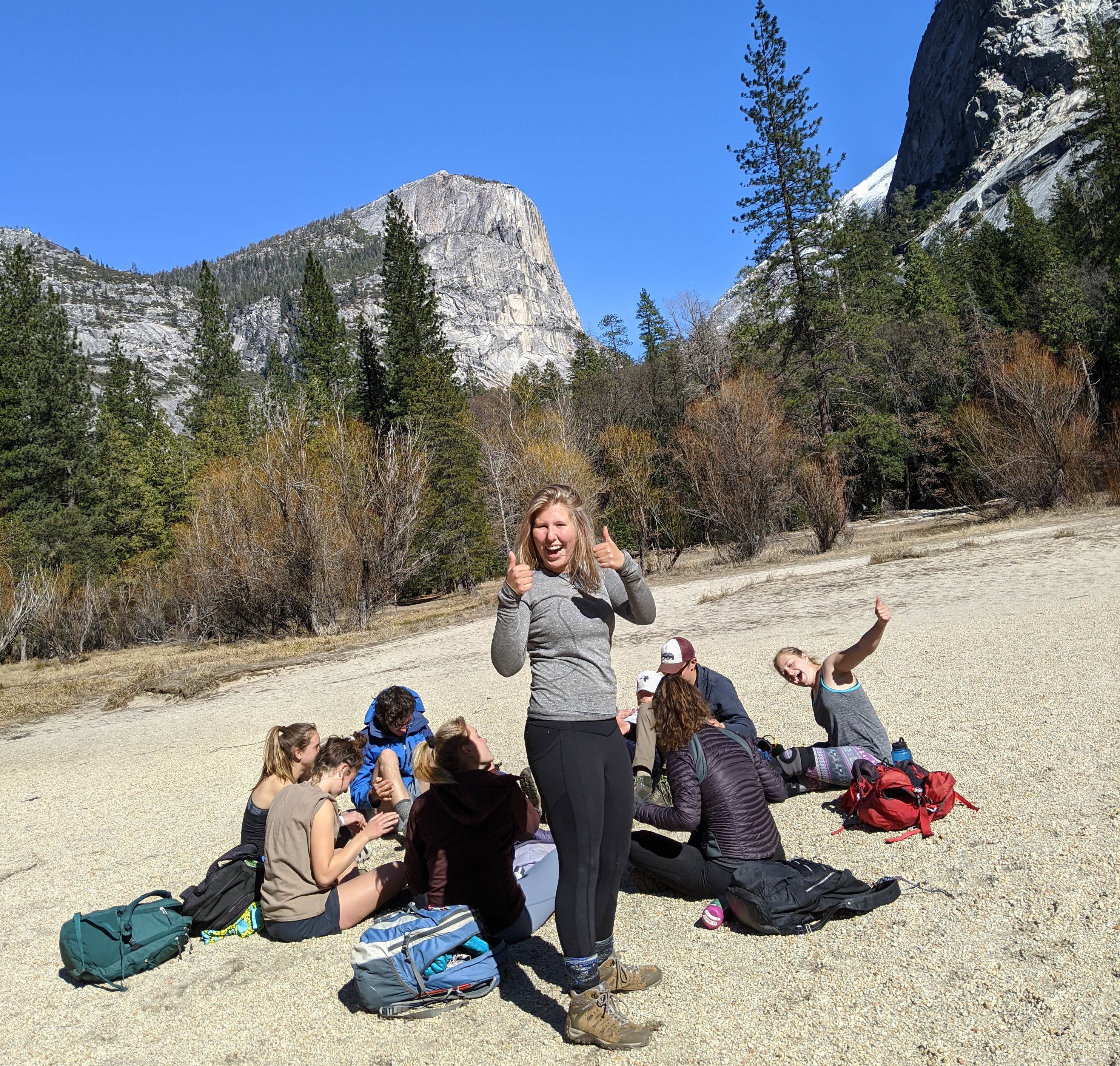 Alex '21 | What It Means To Be A Family
You don't have a choice about the family you are born into. I live in a house with a younger brother, older sister, my parents and a dog. We usually live separate lives all in the same house without much overlap. Even on "family" vacations we tend to be separate. I travel with my mom and brother or my dad and brother but seldom all together.
However, now we are forced together despite working on different schedules. We all are in the same house and unable to leave or see other people. This has given me more time with my family than I am used to. This was a shift for me especially after two months on Mountain Classroom with little to no contact with them. Even though quarantine has been an unexpected shift to make I still am glad for what it has done to reconnect me to my family.
My sister, Maggie, is mostly unable to walk or talk on her own. She usually spends her days with her aid who works with her on walking and other skills. As the virus continued to spread in the US she stopped being able to see her aid; this made it our family's job to work with Maggie. A few days before classes started my dad, sister and I went for a walk. My sister is usually in a wheelchair but today she was using her walker. It's not often I see my sister walking, so I was surprised by how able she was to walk pretty fast and backwards. That day I spent time with my dad and sister that I wasn't able to before; it was weird for me to see what I had missed. Finally, I was there for the activities that I missed before. Through these weeks while we are socially distant from others I have learned things about the people in my house I didn't really know. It made me realize something; what makes me a part of my family is that I care about the things that I miss, big or small.