As an introduction to Proctor's Summer Reading program in the spring, English Department Chair Shauna Turnbull P'19, '22 shared the following, "Why do we read? There are as many answers to this question as there are readers. But one thing is certain: when we read, we connect ourselves invisibly, and for a brief time, to a world beyond our own doorstep." It is on this philosophy Proctor has continued to evolve its Summer Reading program by integrating conversations and assessment into English classes each fall.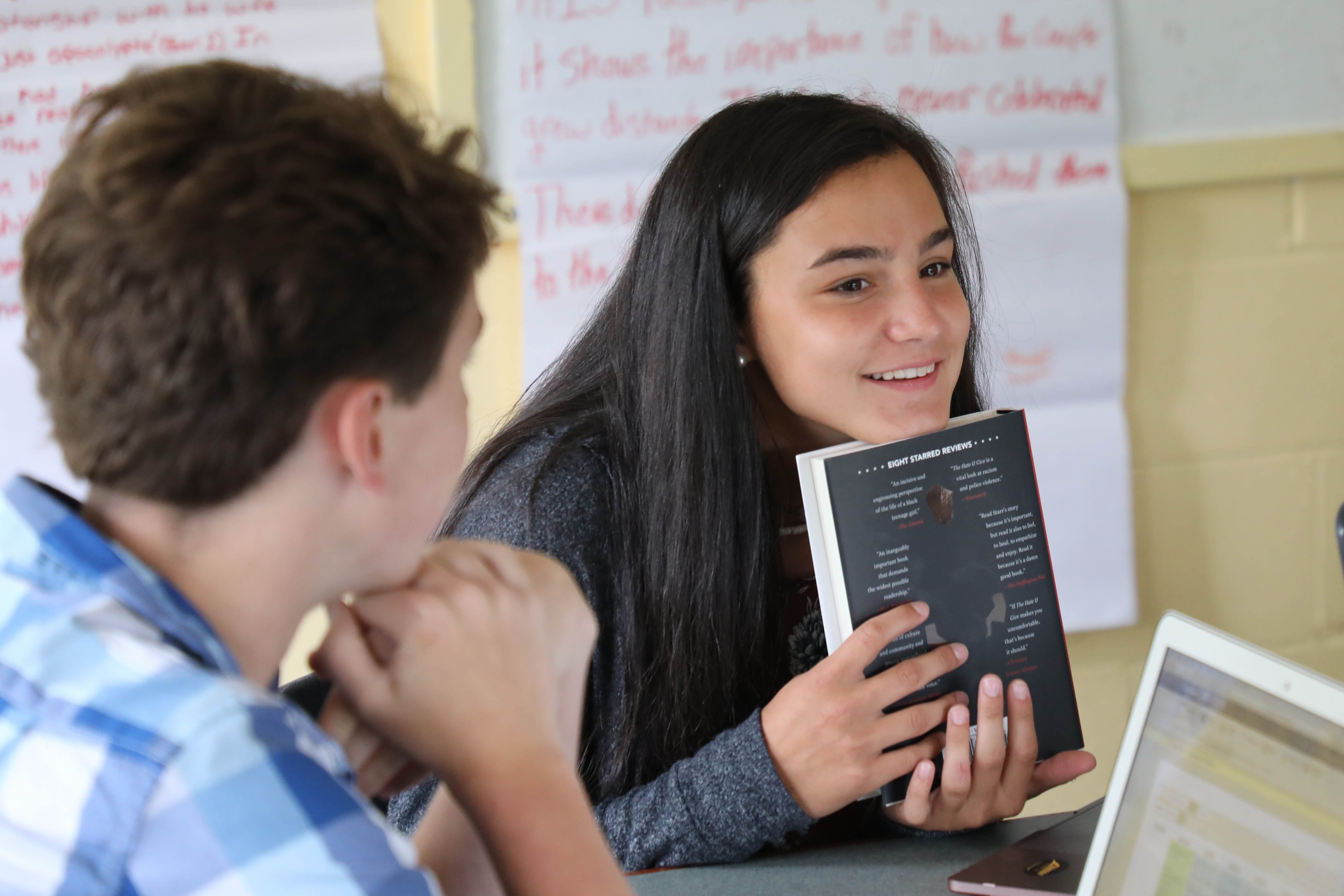 Over the past five years, a committee of students and faculty have wrestled with the scope of Proctor's summer reading program. Should we mandate an all-school read so we all have a shared experience as many schools do? Should students have a voice in this all-school read (yes!)? Should we allow faculty and staff to provide summer reading offerings and have students self-select their assignment? Is there a standard of literature, or quantifiable number of pages, to which we should hold each offering? How do we make reading an enjoyable summer activity rather than an oppressive, often procrastinated assignment? While individual answers to the above questions differed (as they should), the committee settled on a hybrid model requiring students to read both a grade-level read and a selection of their choice from a student-created summer reading list.
Integration into English classes, and our overall community, served as a primary goal of this year's evolved summer reading model. Enrollment in an English course is required of each student at all times, therefore, weaving summer reading titles into the English curriculum proved a logical intersection of topics discussed in each required reading. Each class engaged in lively conversation around the issues of race, prejudice, injustice, and privilege in their own way. For Melanie Maness's Introduction to Literature class, an impassioned email by Brynne '22 to author Nic Stone about her book, Dear Martin, altered the trajectory of the class in a very real way. This is what an authentic learning experience looks like, and we love that our students and teachers are always willing to get proximate to their learning.
The entire sophomore class traveled to Portsmouth, New Hampshire to integrate their conversations around their summer reading, The Underground Railroad by Colson Whitehead, with the actual history that surrounds us. A guided tour of The Black History Trail sparked heavy conversations around the history and cultural roots of the early African community in Portsmouth dating back to the early 1600s. From its colonial-era African Burying Ground to Martin Luther King, Jr.'s speech on site during the Civil Rights Movement, the tour of Portsmouth brought students face to face with the history that created the racial injustice and inequality present today.
Juniors and seniors engaged with Sing, Unburied, Sing by Jesmyn Ward through creative projects in their classes, including a fun book jacket design project in Ellie Moore's classes (a few samples below). Meanwhile, student representatives to the summer reading committee helped plan and execute a special event in the Wise Center to recognize those students whose supplemental reading was Scythe by Neal Shusterman. Students shared their reaction to the book, debating what life would look like if all disease and cause of death were eliminated within the human race.
Formal assessment of summer reading assignments are complete, however, our hope is the conversations sparked by these books will help us step outside of our insular existence and allow us to encounter the reality of others. As move through the 2018-2019 school year, we will continue to wrestle with the themes of inequality, privilege, and injustice on both an individual and institutional level. Thank you to everyone who sat on this year's Summer Reading Committee: Amanda Hinds '19, Britta Johnson '19, Marshall Holley '19, Daniel Gunther '19, Peter Southworth, Christin Lathrop, Jennifer Fletcher, Fiona Mills, Karin Clough, and Shauna Turnbull.