Playing in the highly competitive NEPSAC AA league, Proctor's boys varsity basketball team under the guidance of second-year head coach Ben Bartoldus '10 continues to learn about themselves and develop their identity as a team. It is in this constant state of being challenged by the best teams in the country that Bartoldus' squad has grown by leaps and bounds over the past season. Read insights into the past year from senior captain Tate Matte '22 and Bartoldus.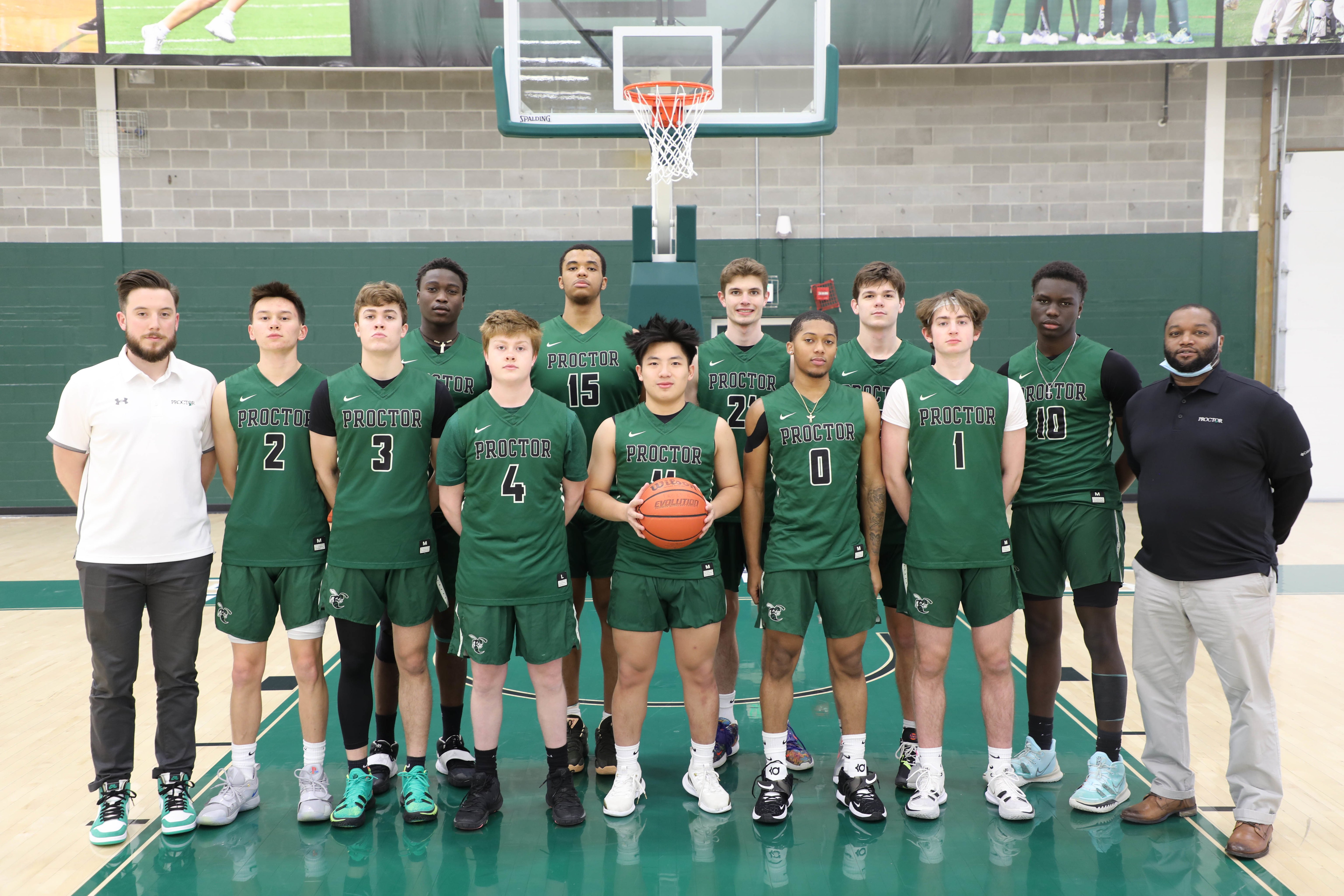 Playing in the most competitive league in the country, who do you see emerging as the teams to beat in NEPSAC AA and AAA this season?
Tate '22: The most emerging teams in the lakes region are KUA and New Hampton. We played both of these teams fairly tough but fell short. Obviously, Brewster is always very solid.
Coach Bartoldus: Prior to the season, we marked two games on the calendar as the teams to beat within the NEPSAC AA– Kimball Union Academy & Tilton School. Unfortunately, those games have populated themselves on the loss column; however, these institutions have maintained themselves as the most competitive match-ups for us so far. NEPSAC AAA is a collection of the most formidable teams in the nation. Each match-up for the Hornets finds a concentration of highly athletic, highly intelligent, and highly recruited basketball players. We will continue to be committed to each other, the program, and our school.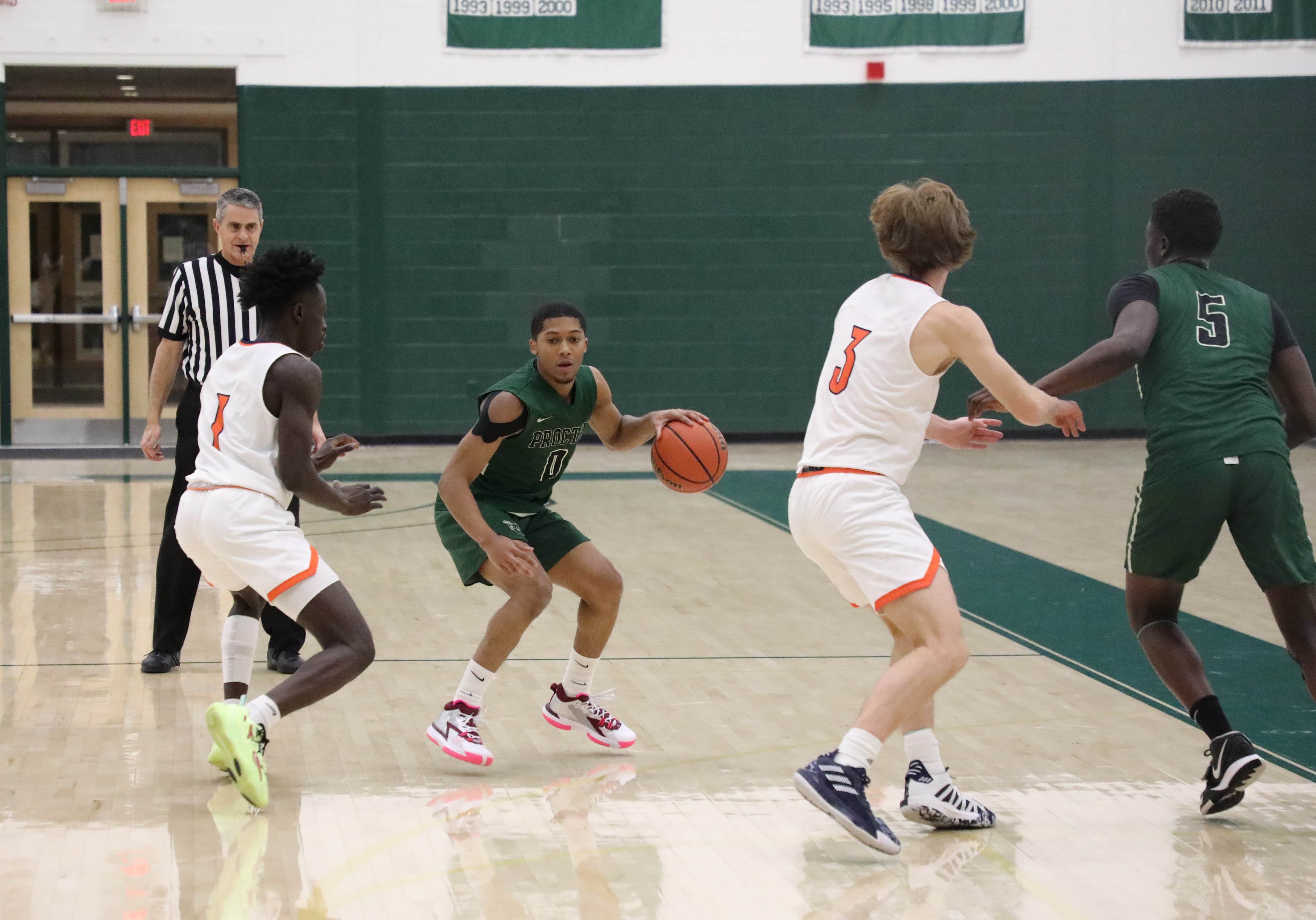 How have you seen the team grow over the past two years?
Tate '22: We have gone through a lot in regards to covid and injuries across the board, but we have all done a great job of showing up to practice every day, on time and ready to go.
Coach Bartoldus: Despite the losses, and the relative adversities discovered with losses, I am most proud of how our unit has come together. Rather than disengaging, the squad has remained committed– working hard and competing each day at practice. Last year, we struggled to find that level of commitment – Covid-19 and a slew of tough NEPSAC AAA games played a major role – so there has been tremendous growth in that regard. Tate Matte '22 has grown significantly over the past two years. He embodies our program's values and daily amplifies those values with those around him. This fall he was putting up thousands of shots amidst the varsity soccer season – there would be days when he'd say to me, "Coach, I got a thousand shots up over the weekend" or "five hundred this afternoon, coach." That commitment and work ethic is the recipe, and I am so excited for him to play at the next level– Endicott College. Chris Chol is another guy that comes to mind when I think of growth. The jump he has made from his freshman campaign to now is significant. Additionally, Amari Howell has stepped up big time this year– he is the catalyst of competition. Although he does take plays off (in response to major minutes), he is the heart and soul of competition for Proctor basketball. Whether we're up four or down twenty, Amari fearlessly attacks the basket with such intensity that it demands his peers to step up. This spring we will spend a lot of time on footwork, game film, and expanding his positional role.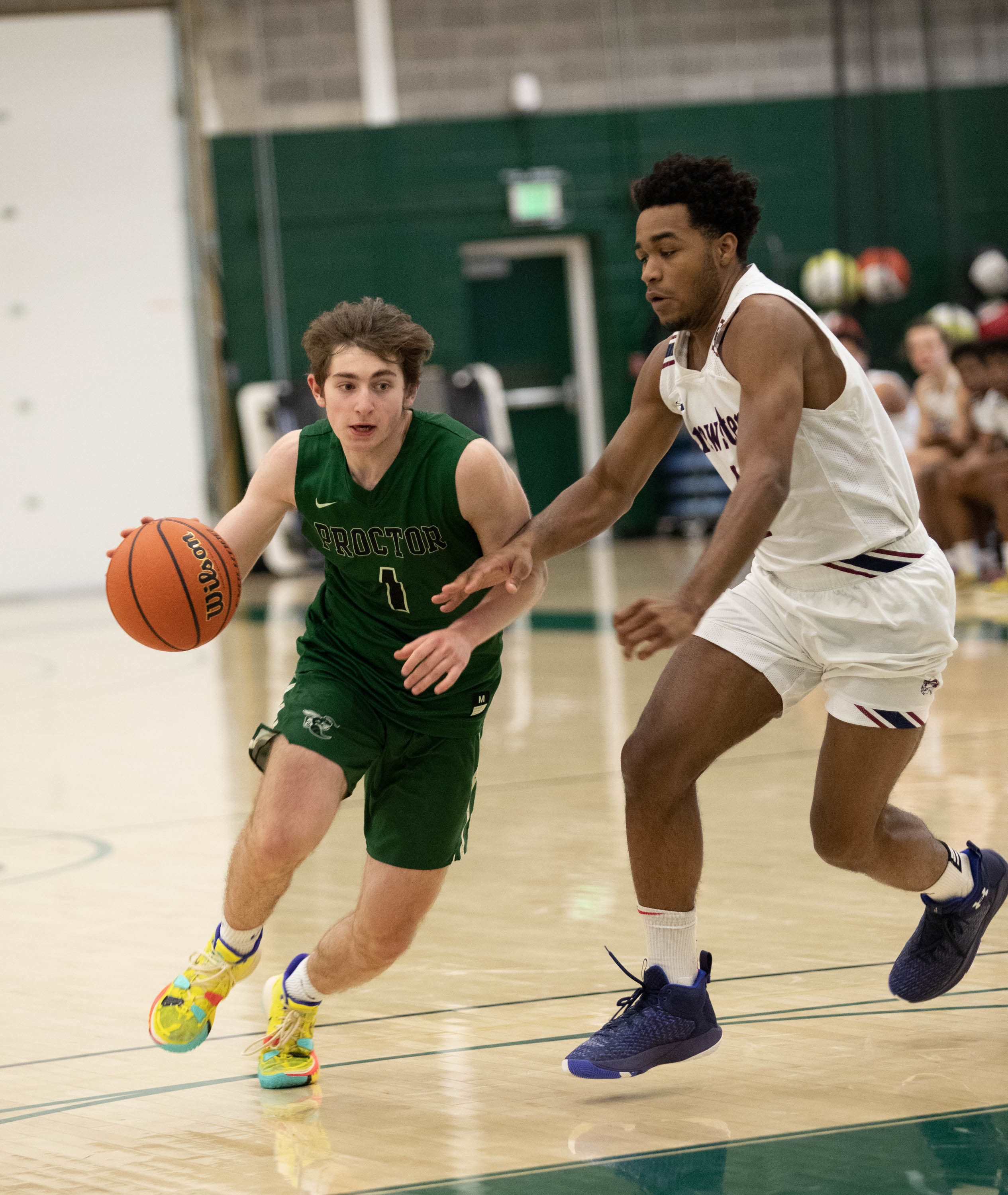 What are your favorite aspects of being on this team?
Tate: My favorite part about this team is the fact that a lot of my best friends are on the team. Being on the court is a great way to get away from all of the stresses off the court such as COVID-19 and school work.
Coach Bartoldus: Much of what we discuss in team meetings explores the nuances of the following terms (which are the pillars of the program): Commitment, Belief, Integrity, and Amplify. When I think of commitment, I think of sacrifice. For the program to grow in the direction I envision, we will need individuals who make the necessary sacrifices both in and out of season: getting extra reps, hitting the weight room, breaking down film, etc. After you have committed yourself to a passion– a craft, a hobby, a medium of work– you must believe in the sacrifices you've made; have faith that your preparation will be manifested in the form of success. I tell our guys that after sacrifice, the game is 90% confidence and belief. Integrity is the key– without it, nothing above matters. Amplify is the product. When you have committed yourself, sacrificed, manifested through belief, and have conducted yourself with integrity, it's time to amplify yourself, your teammates, and community. For our program to be successful it will be important for our guys to embody these pillars and invest themselves in the process.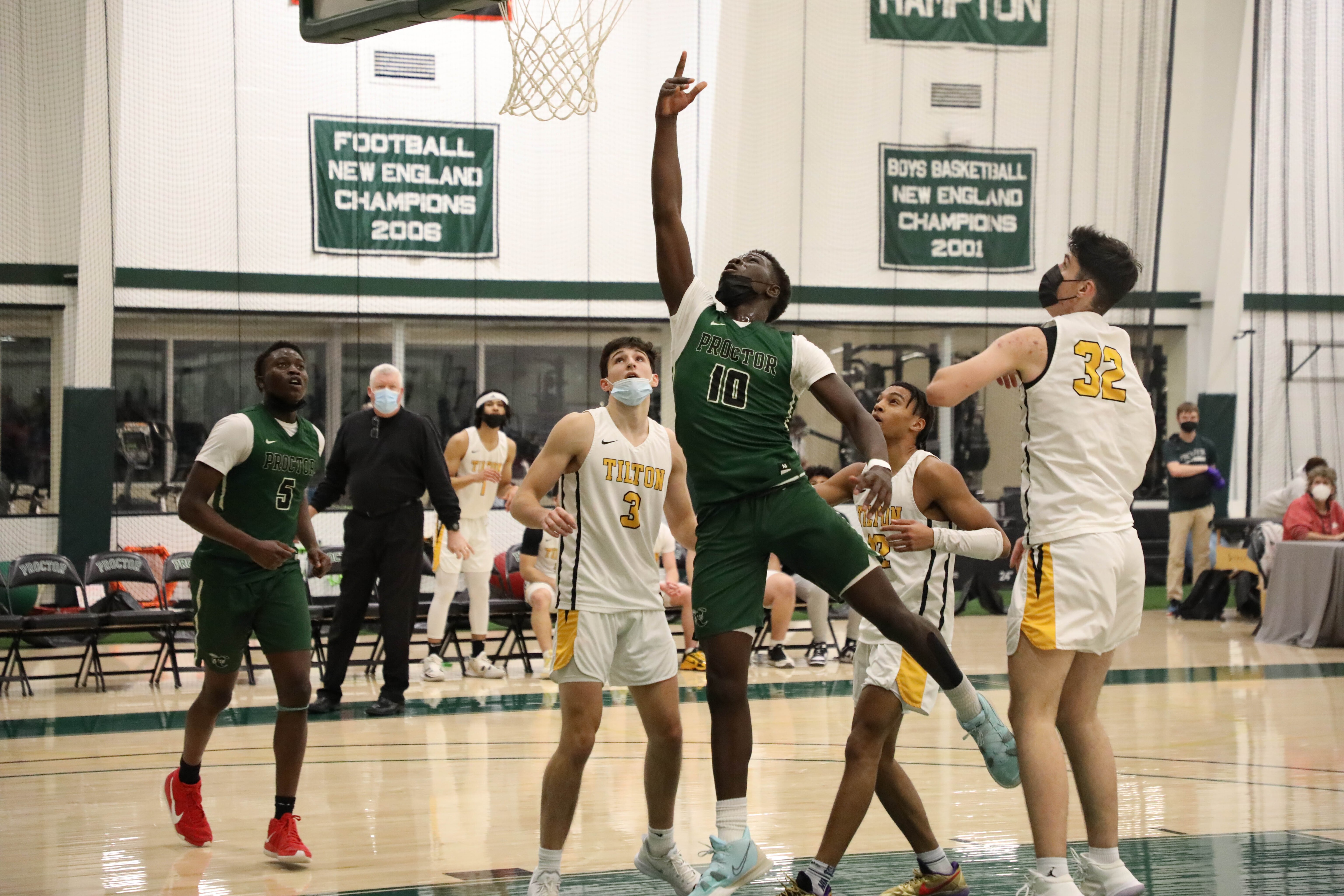 What are your goals (as a team or individually) for the remainder of the season?
Tate: Our biggest goal is to come to every game with the mindset that we can compete and do that for the entirety of the game. With only a few games left in my high school career, I just want to enjoy the moment and have a fun rest of the season