After graduating a talented group of seniors last season, Head Coach Ian Hamlet and Assistant Coach Peter Southworth had a number of holes in their lineup heading into the 2021-2022 season. After a stellar start to the season that saw the team jump out to a 5-2-2 record midway through October, the injury bug hit the Hornets hard. The last third of the season has been a challenge, but the silver lining of injuries and shuffled lineups is the opportunity to develop young players and provide chances for others to step in and make a difference.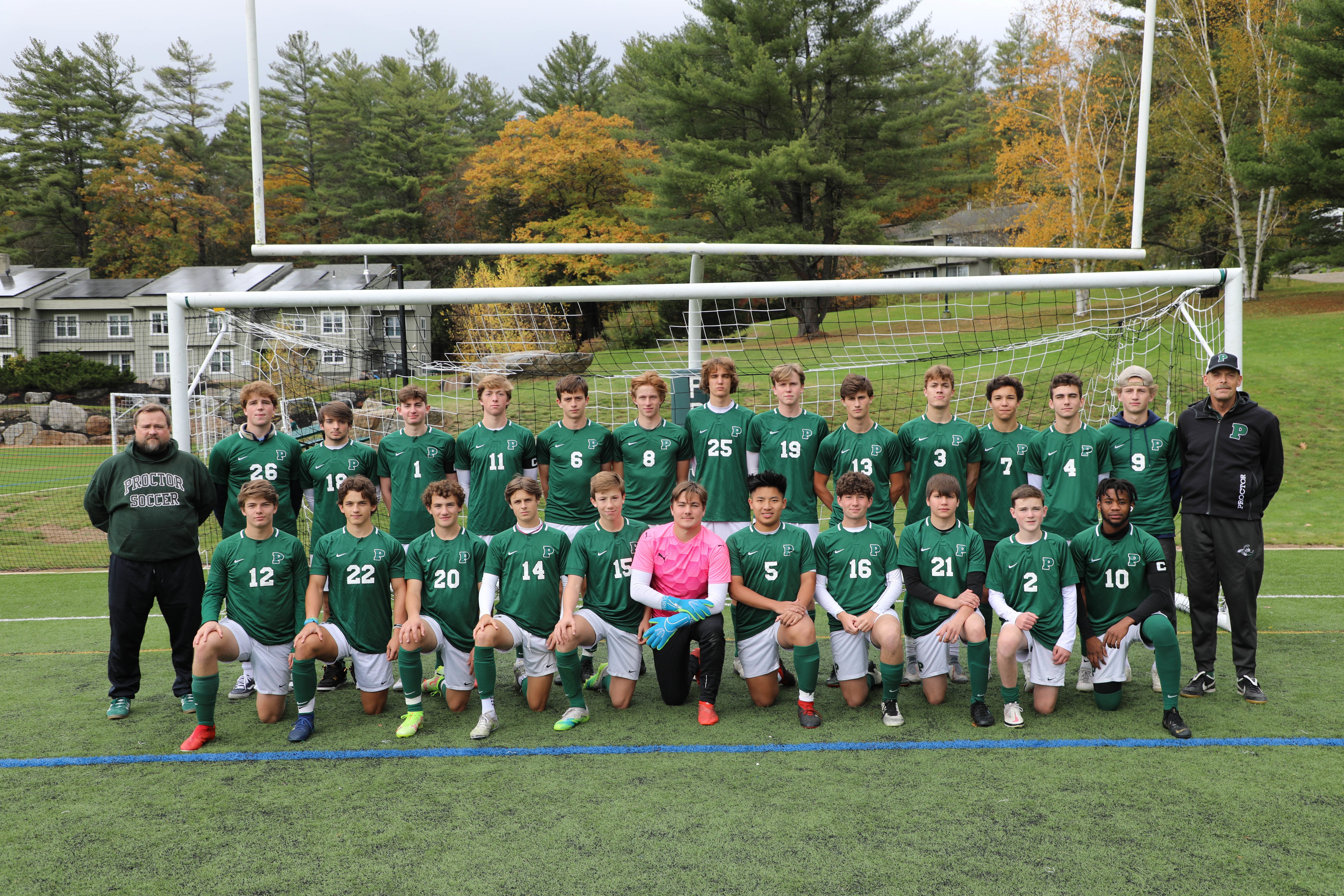 That is exactly what this year's boys' varsity soccer team has done. With a convincing 5-1 road victory over Tilton School Wednesday evening, the boys are prepared to finish the season at Holderness School on Holderness Weekend. Read more thoughts on the season from senior captain Tate Matte '22 and Assistant Coach Peter Southworth.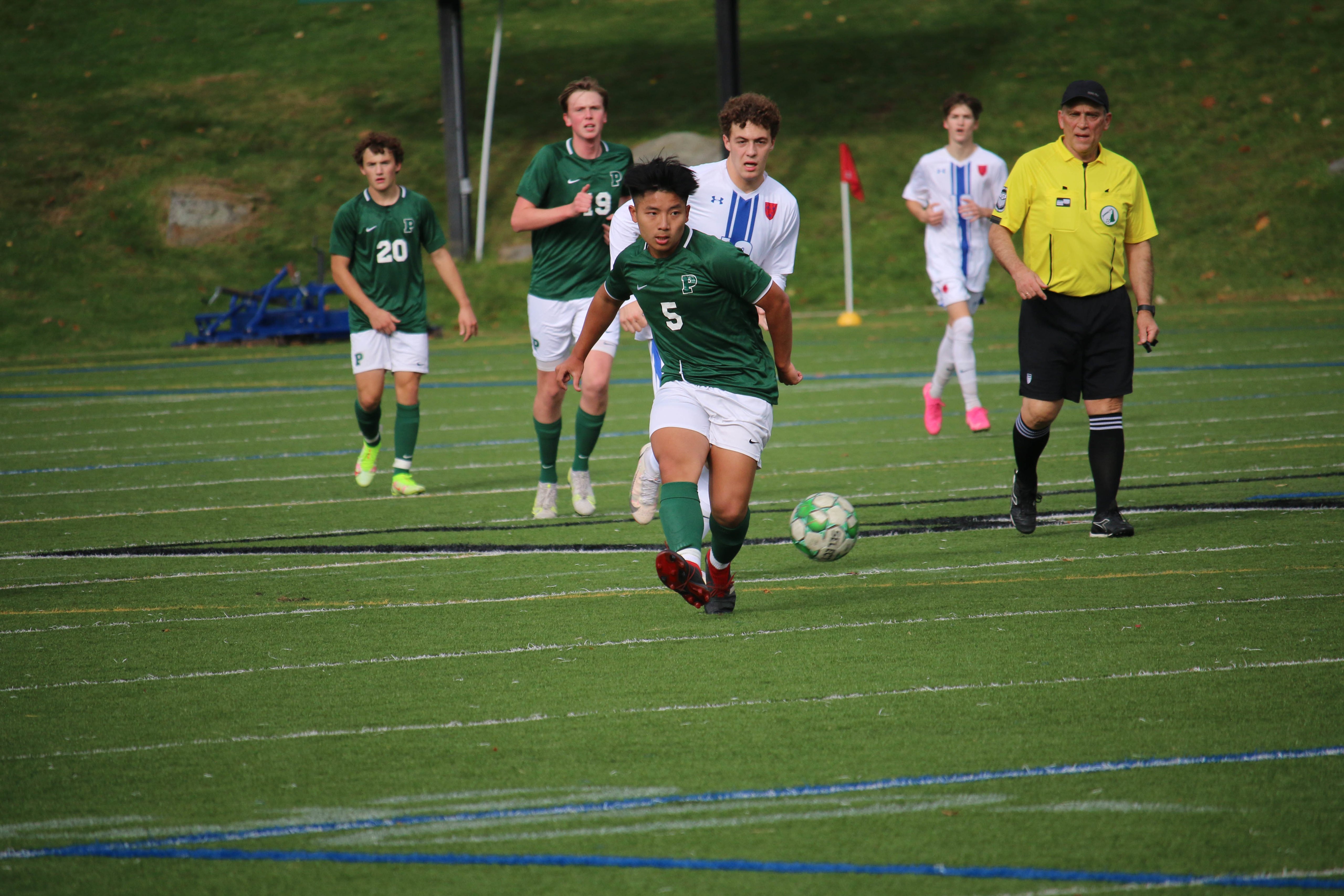 What have been a few of the highlights from the season?
Tate Matte '22: My favorite highlight came when we were playing Bridgton Academy on a cold rainy afternoon, and we were getting blown out 5-1. Will Hotz '24 won the ball and had a great shot for his first goal of the season and everybody was super happy even though the weather and score were miserable. Another highlight was beating Brewster Academy 3-2 after losing to them 4-0 in our first match.
Peter Southworth: "Beating Brewster at home after losing early in the season 4-0. That was evidence of our defensive work and improvements and a real hunger to compete."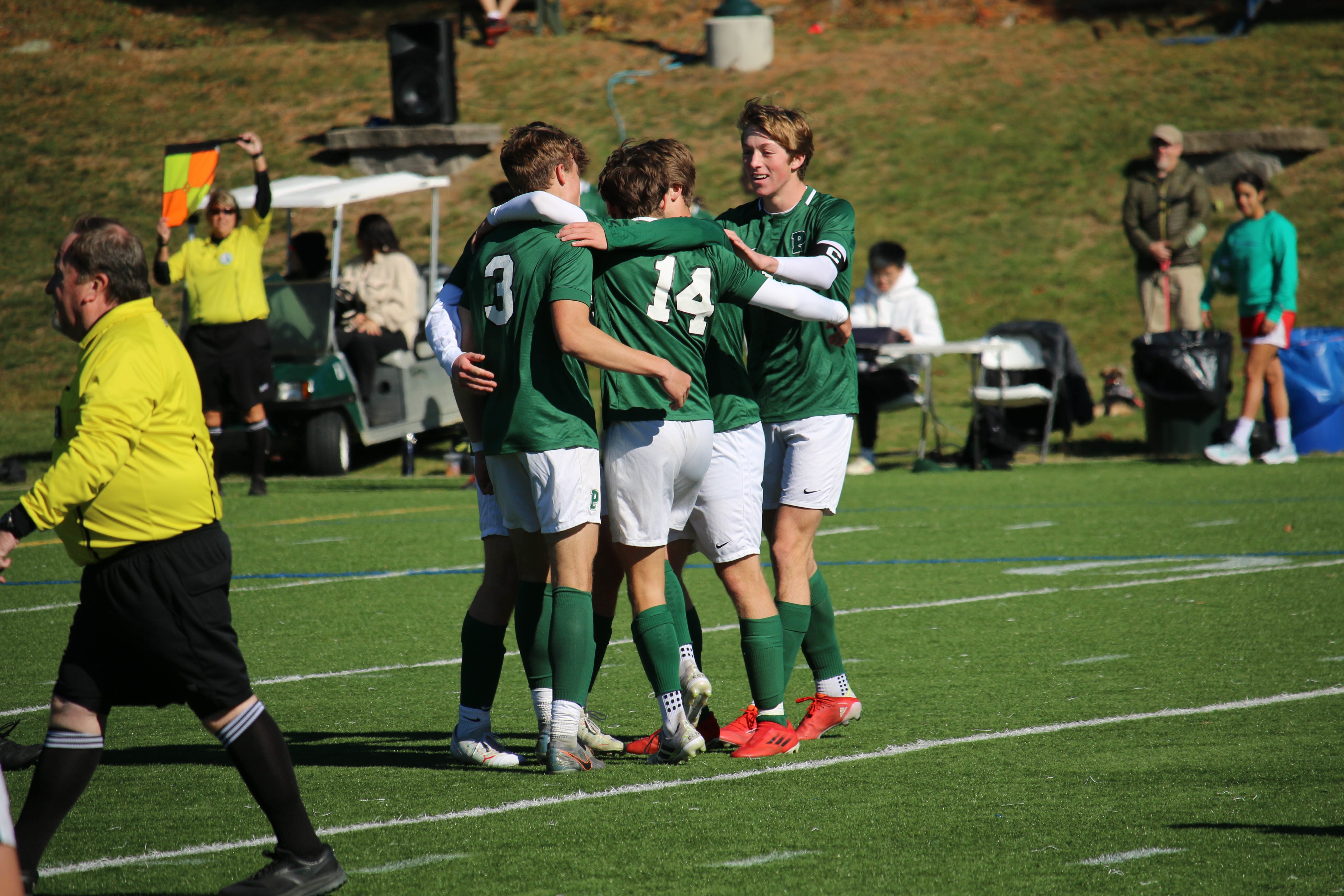 How have different players stepped up and into new roles when the team needed them most?
Tate: Eric Edmonds has come in as a new student to campus and earned a huge role in dominating the middle. Not only is he asked to score goals, but win the ball in the midfield, and play defense. He must easily run over 10 miles a game. He has grown quickly into this role as people got injured and does an exceptional job of finding open teammates. Lastly, Reed who has been a great all-around player for us this year was put in a position to play goalie for a game. He adapted so well, and had a shut-out against Vermont. He probably came into this season not even thinking about putting on goalie gloves but he filled that role because that was what we needed at the time. That has been everyone's mindset on this team: do what is asked of you to the best of your ability with maximum effort.
Peter: We had a few senior defenders emerge and contribute in important roles: Ciaran Britton, Aidan Botti, goalie Nick Flanagan, to name a few. Each played a significant role securing our back line this season and shifting positions at different times.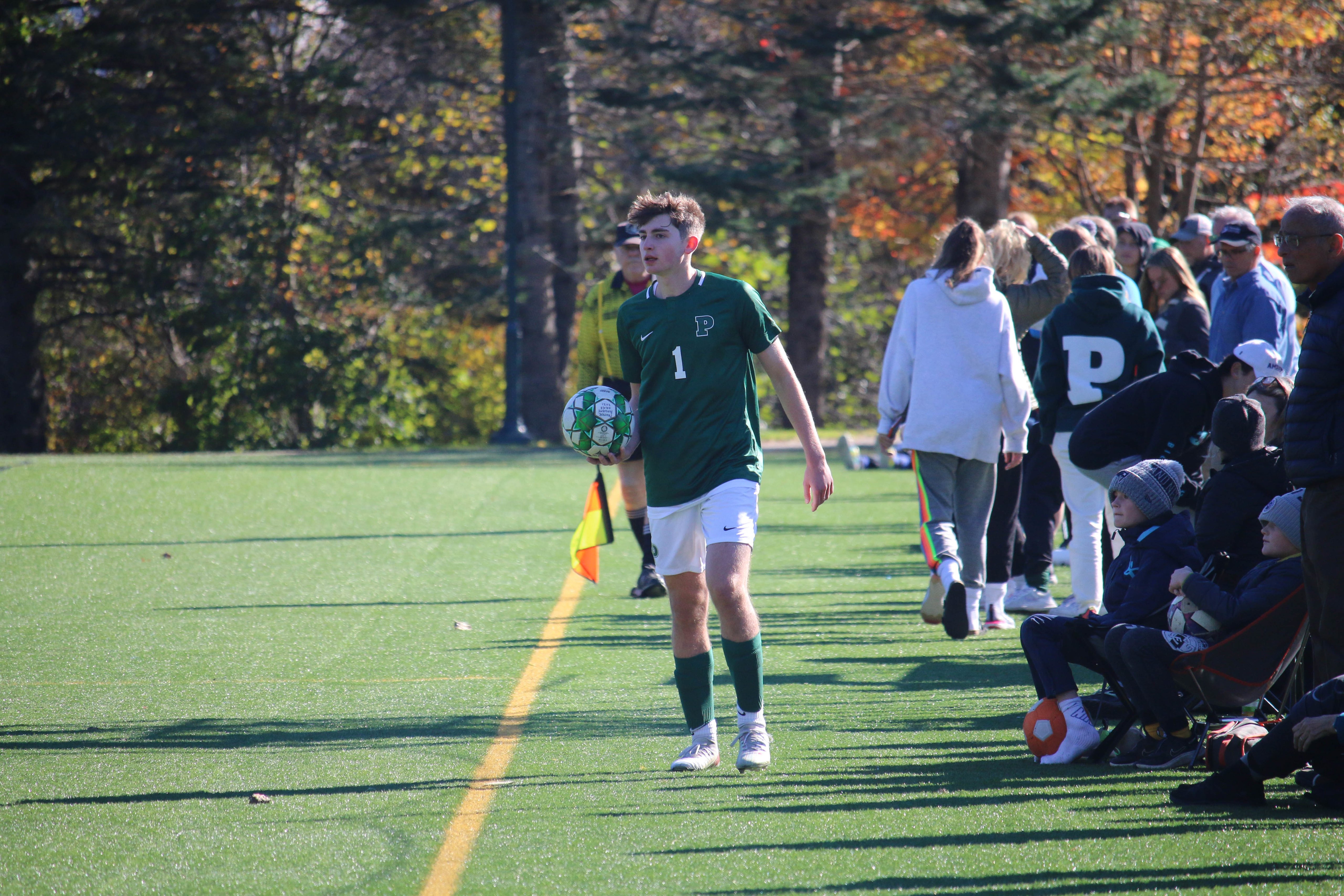 Looking ahead to your final two games, what do you believe the team needs to do to be successful?
PS: We are slowly getting some injured or sick players back into the lineup and with continued commitment to our defense, we brought a very solid effort against Tilton in our 5-1 win, and look forward to avenging our earlier season loss to Holderness in our final game of the season.
Tate: Looking ahead I think we need to get everyone healthy. I'm not sure we have had more than three games this year with a full roster. Against Tilton tonight, we already beat them and we were thrilled to do it again under their lights on their senior night, earning the 5-1 win. For Holderness, I have full confidence that the boys are ready. We all have been thinking about this game since we played them last time and gave up a 2-0 lead. We want to finish out our season by beating them on Holderness Weekend.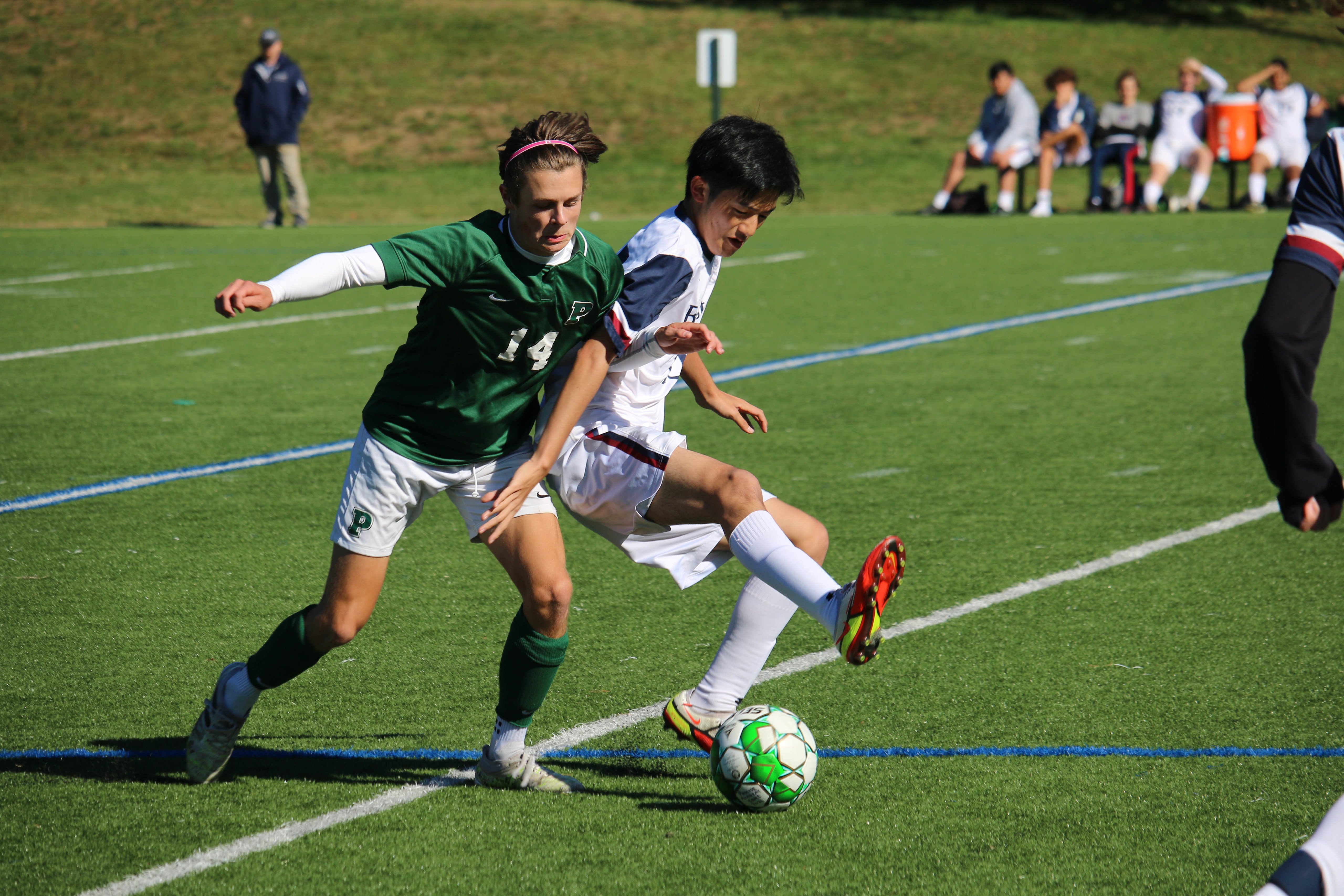 What does Holderness Weekend mean to your team?
PS: Given we lost to the bulls about two weeks ago (a game we were up 2 goals and lost 3-2), a rematch is an opportunity for a 'do over' that you don't often get. Our team has brought gritty and selfless effort to every game this season and that's a beautiful place to start.
Tate: I love Holderness Weekend. It's awesome having the whole school out off-campus and competing against just one school for the weekend. It's great seeing all these Proctor faces at our game even though it isn't home.