Begun in the fall of 2014 by Ilyena Kozain '10, Proctor's crew team enters its fifth season on the water. With twenty students involved in the program, Proctor's boats are rowing as fast as ever. The cold waters of Lake Sunapee, the team's home training venue, and countless blisters are a price worth paying for the beautiful scenery, wildlife encounters, and endless supply of stories that emerge as the season unfolds. To date, Proctor's Crew Team has taken part in two regattas this fall. The Textile River Regatta, held in Lowell, Massachusetts saw nearly 700 boats complete the 4,500-meter course on the first weekend in October. Proctor's team fielded boats in four categories: men's four, men's quad, men's single, and women's novice four.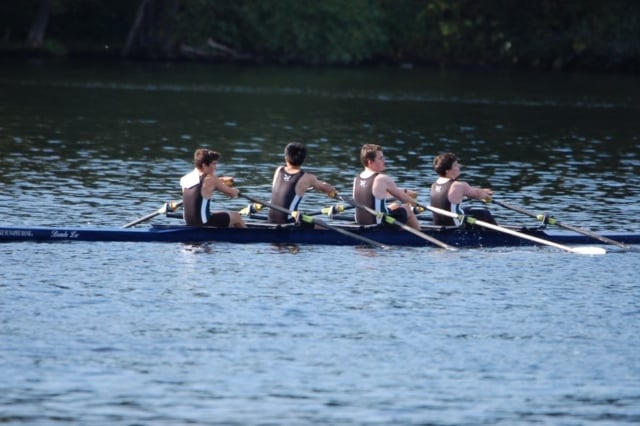 The quad (Johnnie Mutkoski '22, Wyatt Corrigan '23, Jason Liu '21, and Niko Lyras '23) came in twelfth with a time of 22:49.295. With three of the boat's riders being novices competing in their first race ever at the varsity level, all were proud of their effort and results.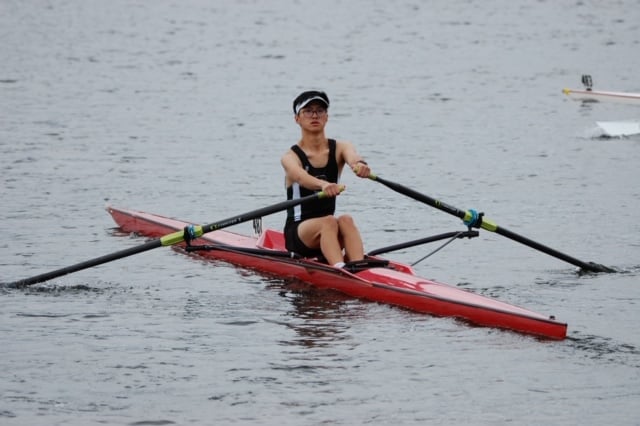 Tristan Auyang '20 rowed in the varsity singles race, and proved to be the fastest single sculler Proctor has produced over the last five seasons with a 12th place finish of 22:33.630.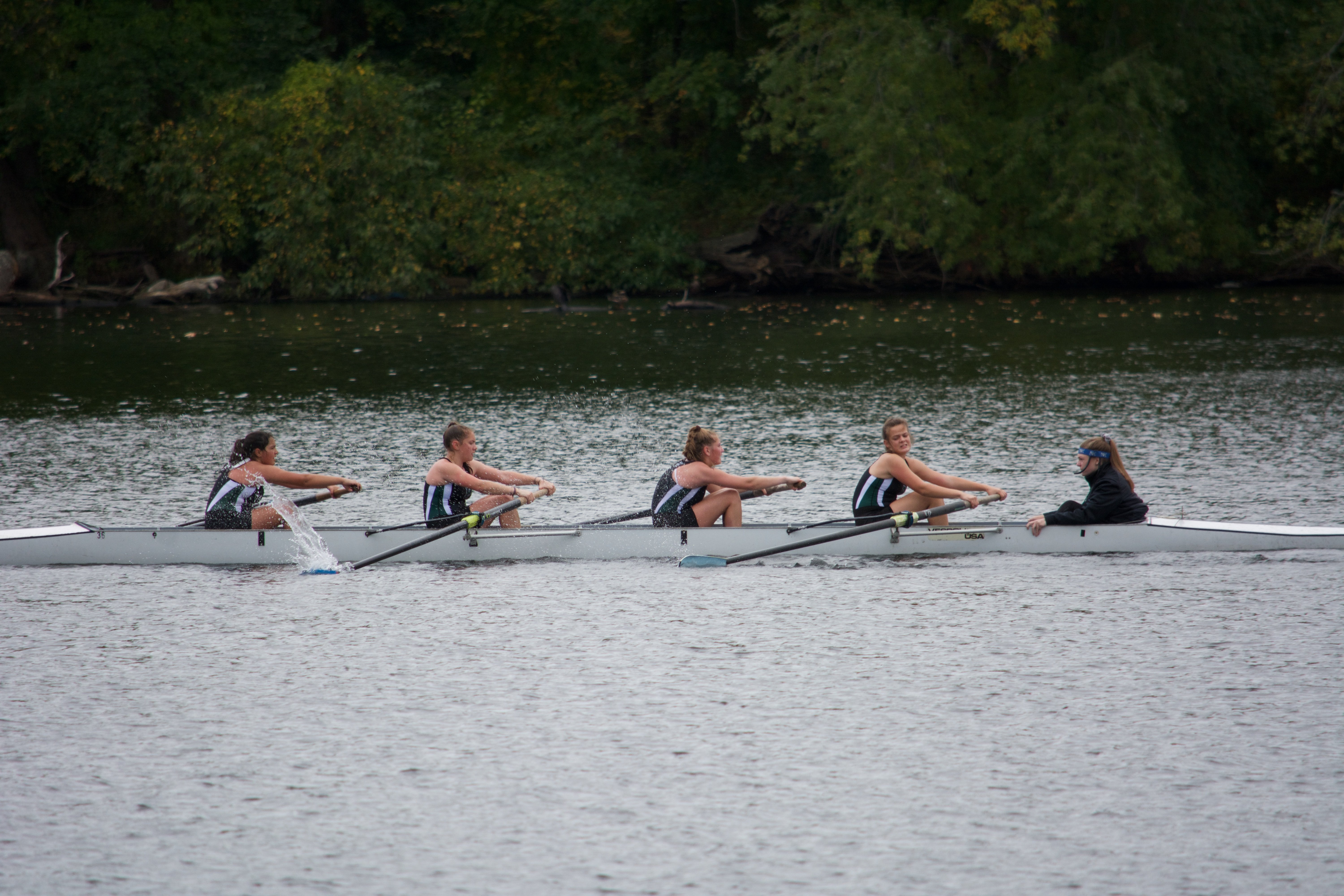 The novice women came in 15th out of twenty-two coxed fours, finishing with a time of 24:35.021. The bow pair experienced equipment issues that forced them to stop rowing from time to time, but coxswain Mason Guerster '22 and rowers Phoenix Verite '23, Annika Miller '22, Isabella Anzalone '21, and Kally Bryant '23 finished strong.
The men's varsity four was the largest event of the day with 48 crews finishing the race. Coxswain Sophie Lyras '21, Captain Cole Schwabacher '20 at stroke, Jonah McAloon '20, Steve Jensen '20, and Baxter Curry '21 propelled Proctor to a 22nd place finish, with a time of 18:44.942.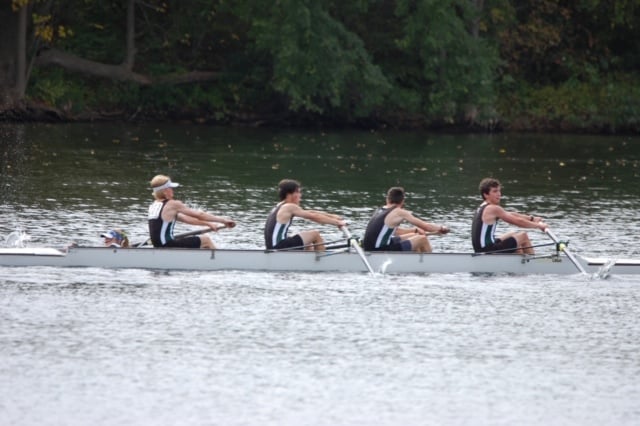 The New Hampshire Championships Regatta held on October 13 at Memorial Field in Pembroke, New Hampshire saw excellent conditions for this 3-mile head race on the Merrimack River. The Proctor men's varsity four competed against some very fast crews from New Hampshire, Maine, and Massachusetts, finishing eighth, with a time of 18:04.4, an impressive improvement over the previous week.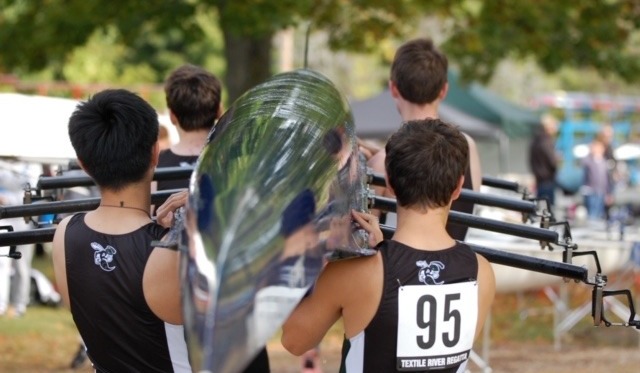 Proctor also entered a men's varsity double into the New Hampshire Championship Regatta, with the boat finishing third in the event with a time of19:33.5. Of this group's performance, Coach Sahs noted, "Perhaps even more importantly, Tristan and Johnnie demonstrated their impeccable sportsmanship and care for their competitors as the double behind them was aiming straight for another boat, and they called out to warn them and tried to help that boat adjust their course. Thankfully, no one was hurt, and we are all very proud of the selflessness and compassion that our crew embodied."
Team's last race of the day saw Phoenix Verite and Annika Miller, both novices, compete in the women's doubles varsity race. They finished in sixth place (out of nine) with a time of 22:14.3 and were commended by other coaches on the docks for their performance as first time varsity racers.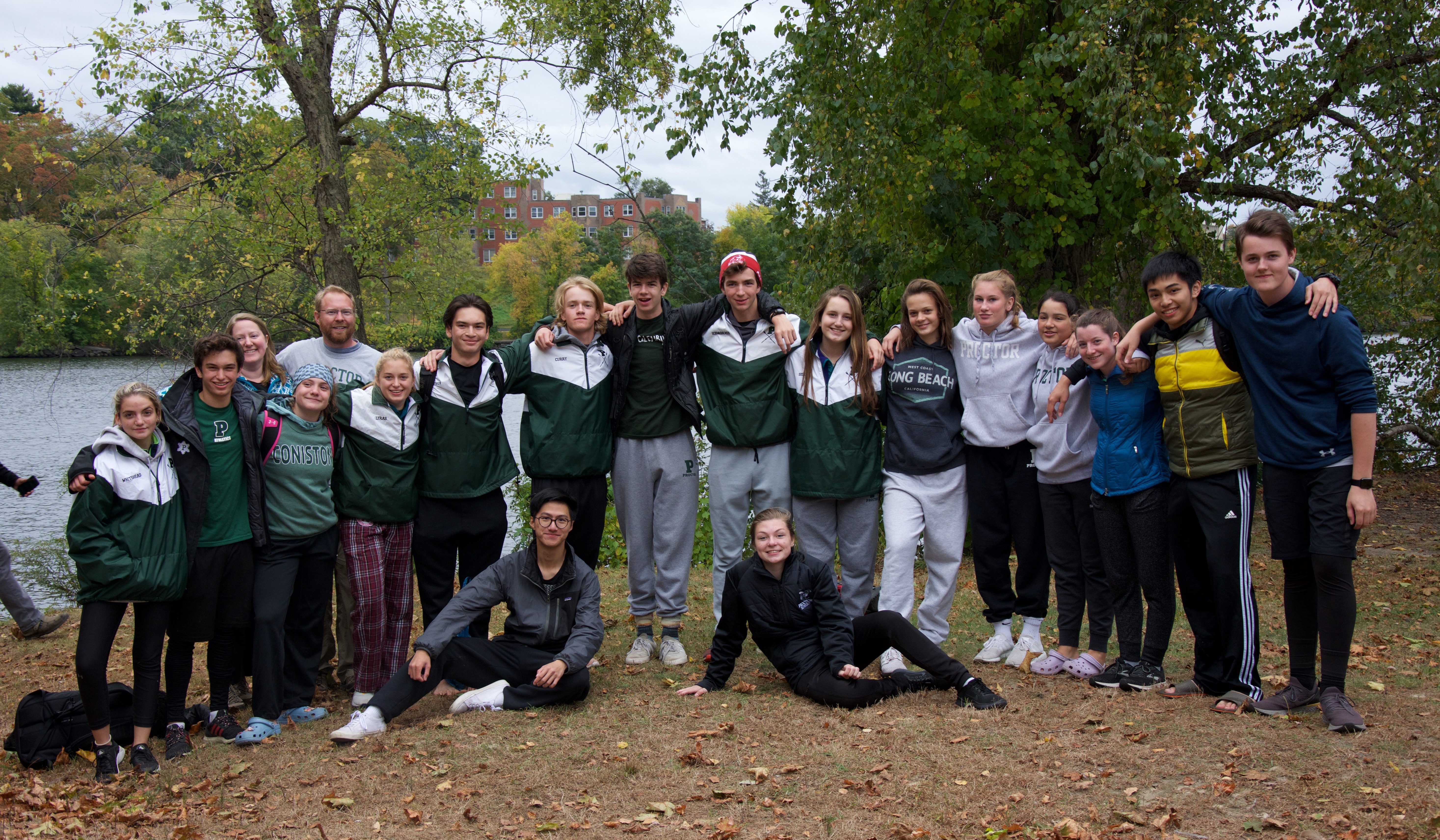 The team and coaches are incredibly thankful for the encouragement (and delicious food) of their many supportive parents. Coach Sahs notes, "Led by the Schwabacher's and the Curry's, our parents have been tireless in their pursuit of the perfect tent setup and buffet. Crew is a sport that requires so much time, dedication, and resources, and we are proud and grateful when we look back and see how much this team has accomplished so far." Thank you to Kim Mutkoski and Stefanie Curry for sharing their photos for this spotlight.