As the temperatures start to moderate and we see glimpses of snow banks melting around campus, it can mean only one thing: NEPSAC playoffs are just around the corner! For Proctor's girls varsity basketball team, an injection of young talent and veteran leadership has the group poised to make a playoff run under the guidance of Head Coach Gregor Makechnie '90 and Assistant Coach Lindsay Brown '01. Read more about the team in this week's Team Spotlight.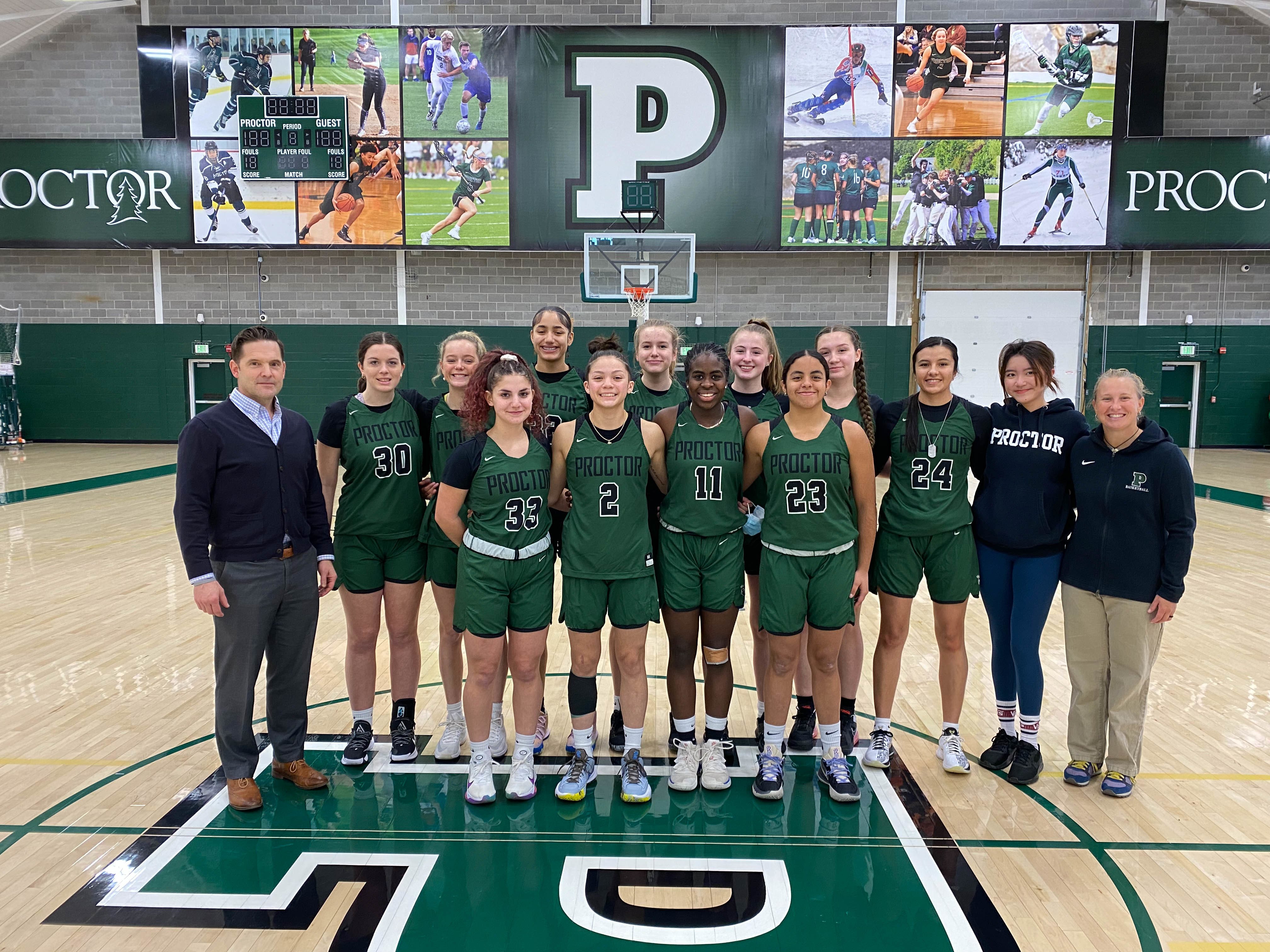 Playing in the most competitive league in the country, including many games against AA and AAA teams, who do you see emerging as the teams to beat in NEPSAC Class B?
Sophia Fontaine '22: I believe that we have to beat all of them. I say this because we need to show people that we're better than class B and in order to do that we have to beat all of them.
Coach Gregor Makechnie '90: Brooks, St. Luke's, Groton, and St. George's look like formidable opponents. Brooks and St. Luke's are currently undefeated. Brooks has managed to notch wins over a couple AA teams. It will be a competitive postseason and we are excited to hopefully be a part of it.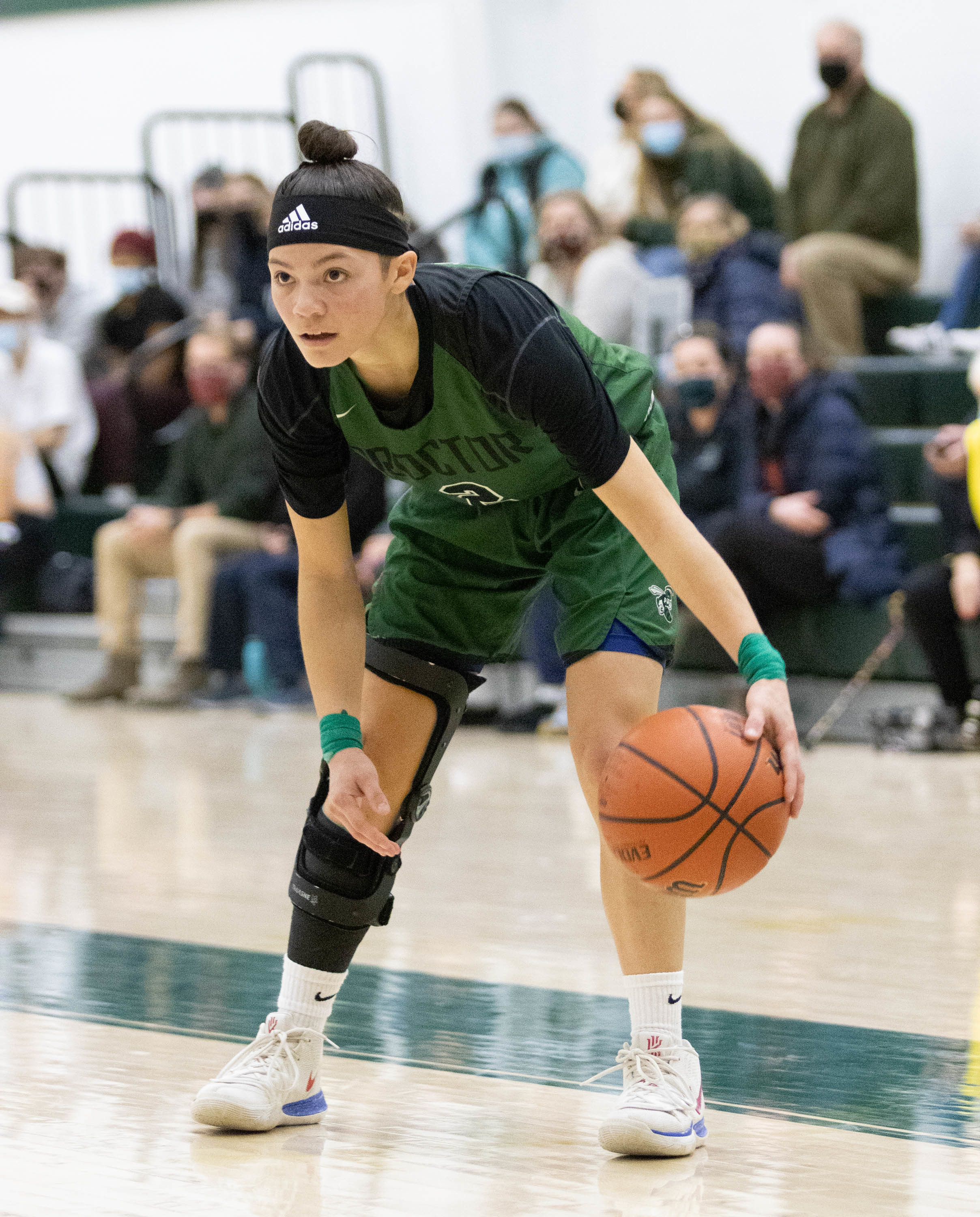 Photo Mary Gettens Sports Photography
How have you seen your team and the individuals on your team grow and come together over the past two seasons?
Sophia '22: I have seen a lot of progression from Lauren and Cassidy and I am so proud of them because I know basketball is not their first sport, and so I am grateful for their efforts and their commitment to our team.
Gregor: We are enjoying a phenomenal season! Coach Lindsay Brown often reminds us, "Special group, special season!" The team has worked hard to become special by working hard on the court by remaining focused on our objectives, and through our willingness to have fun together. We genuinely enjoy one another's company. We sing together on the bus on road trips. We dance during practice. When an opportunity arose to help set up an apartment for a family relocating to New Hampshire from Afghanistan, the team sprung into action, assembling furniture, stocking the kitchen, making beds, building toys in the child's room. What looked to be at least two hours of work was accomplished in less than an hour.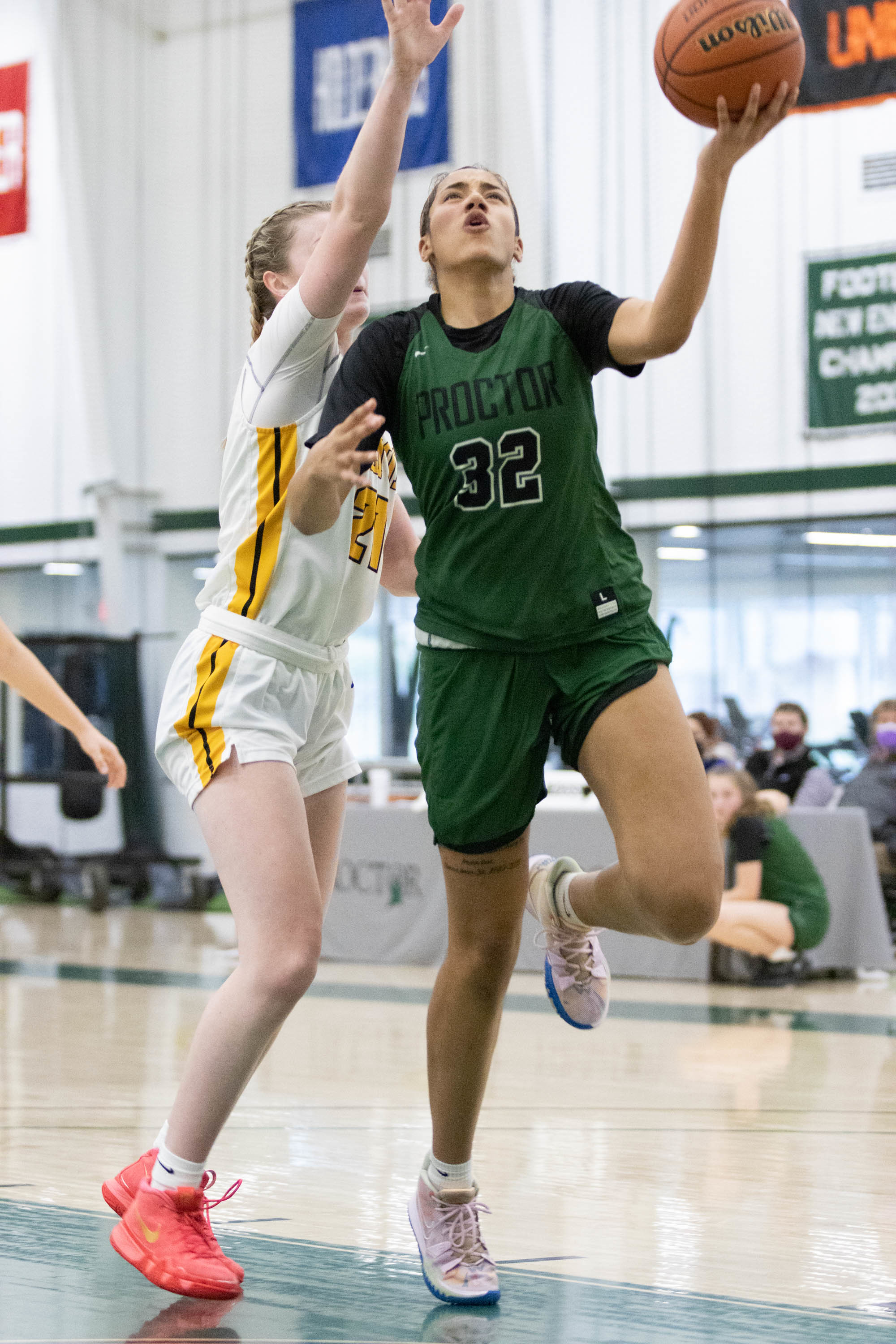 Photo Mary Gettens Sports Photography
We are benefitting from excellent senior leadership from captains Victoria Morales '22 and Sophia Fontaine '22, and Cassidy Joslin '22 and Trinity White Hat '22. Victoria has been a selfless floor general on the court. In the latter half of the season, especially, she has done an exceptional job getting the team into offensive sets, helping us to improve our discipline and execution. In addition to being a force on the floor, Sophia has an amazing ability to connect with teammates and encourage them. Trinity is a quiet, steady presence on the team. She understands our system, and calmly executes possession after possession. Cassidy models 100% effort every day, and incredible empathy for teammates. She intuitively understands when and how to beat opponents defenses with well-timed basket cuts and is becoming a very effective defender and rebounder.
As a result of our senior leadership, we improve day-to-day and week-to-week as a team and are poised to play our best basketball in the final weeks of the regular season. We believe the momentum we are building will translate to an opportunity to compete well in the postseason.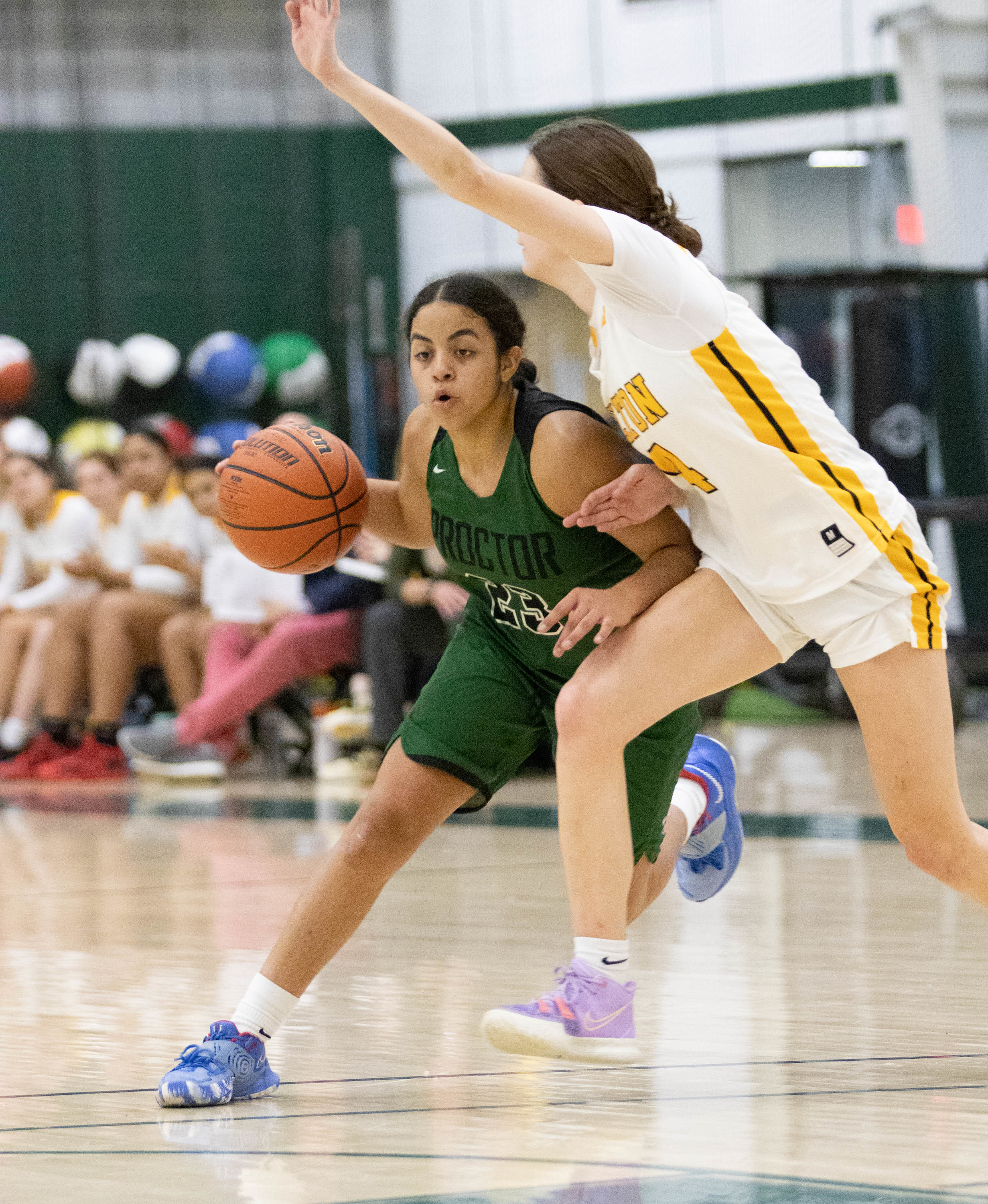 Photo Mary Gettens Sports Photography
What attributes in the players on your team do you see being most critical to the team's success?
Sophia '22: Accountability is so important to our team because even if we make mistakes, each and every one of us aren't afraid to take accountability for our mistakes and we are willing to fix them. This allows us to try our hardest without fear of how others will respond and has allowed us to become better as a team.
Gregor: Our collective willingness to commit to each other is our most valuable asset. As a group we have spent hours together in daily team meetings before practice establishing and maintaining an optimal team culture. We defined our desired culture at the beginning of the season. As part of our process, we set standards for ourselves in six categories and then decided what "above the line" and what "below the line" behavior would be. We hold ourselves to our standards. Of note, none of the standards we established are directly related to basketball skills. Rather, the standards are all about creating exceptional relationships.