Proctor's girls' varsity soccer team is a perennial power in the Lakes Region, but this year's squad might be one of the deepest and strongest we have seen in quite some time. With a core of eleven seniors and a pool of talented younger players, the Hornets are off to a 6-2-1 record after falling to Holderness School on Saturday afternoon. Head Coach Kyle Connolly and senior captain and four year player Brynne Makechnie '22 shared insights into their team's success in this week's Team Spotlight.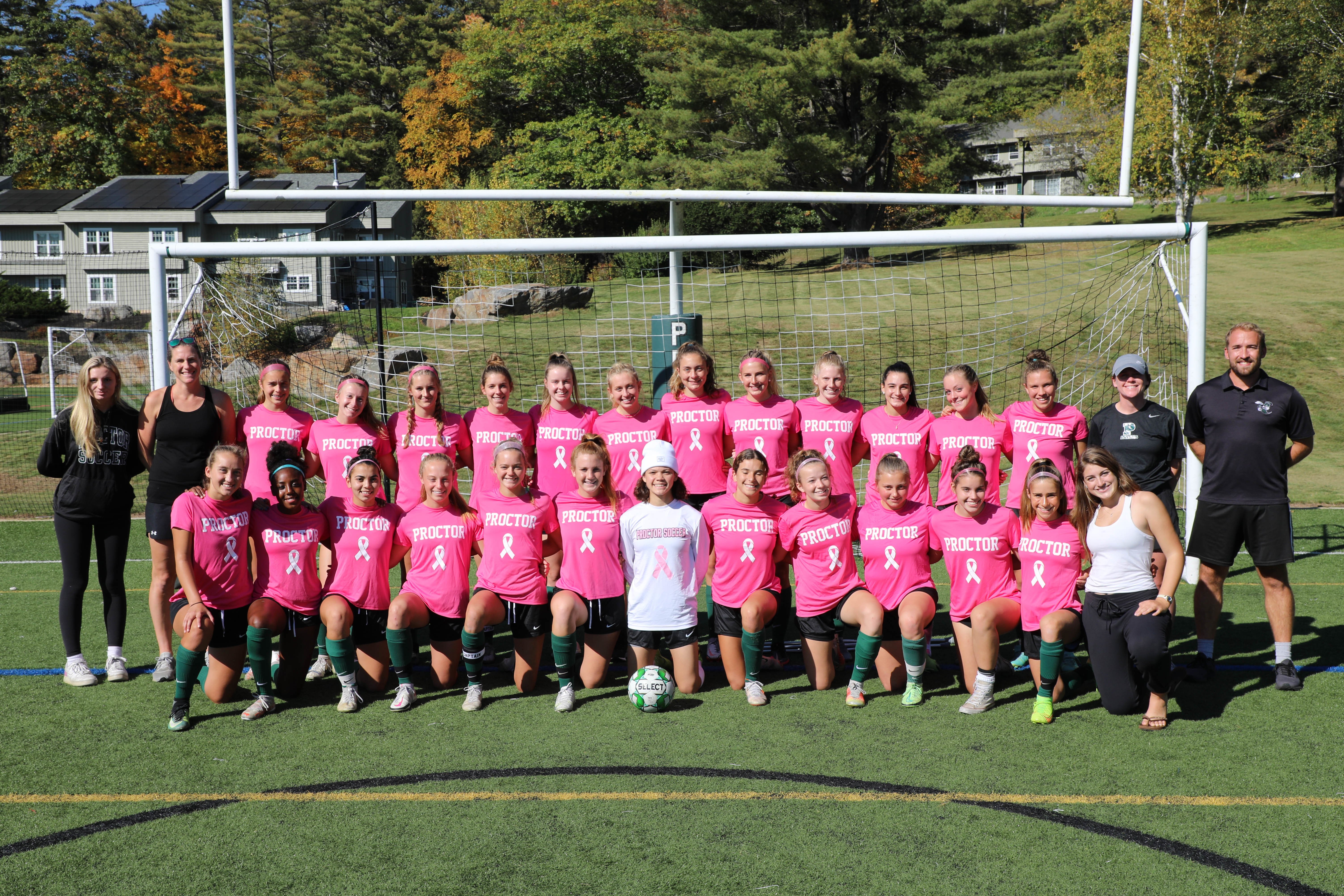 Your team is incredibly deep this year, how do you use that to your advantage and yet keep everyone happy with their roles and playing time?
Head Coach Kyle Connolly: "We are really fortunate to have such depth this year. It is probably our greatest strength as we can substitute players into the game and remain just as strong. That is a huge credit to the hard work and team-first mentality that these kids have adopted and embraced. It is difficult to find the right balance of playing time when each person can be a game changer in this group, but I think the recipe for success begins and ends with the relationships on this team and making sure that each person knows they belong on this squad. The joy that this group has playing together is the foundation for any success we have."
Captain Brynne Makechnie '22: "On some teams, having the number of players we do could cause problems with individuals becoming unhappy with lack of playing time or competition, but I think having such depth on our team is something that makes us stronger as a whole. We're constantly practicing and building and preparing ourselves- not just for the next game but for seasons to come. We have a really great pool of talented and dedicated players that we can pull from at any point, as well as people with many different strengths to play against and with."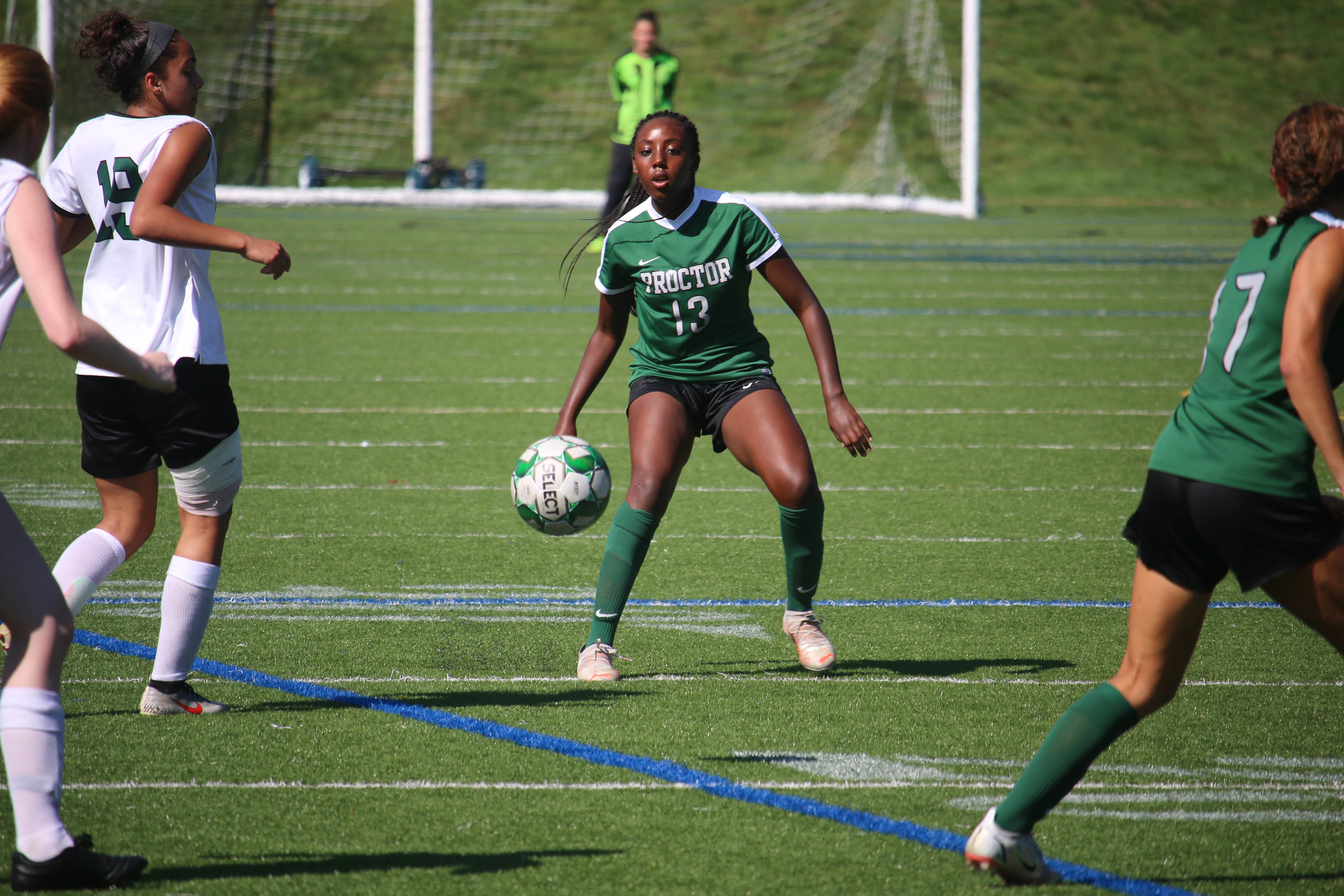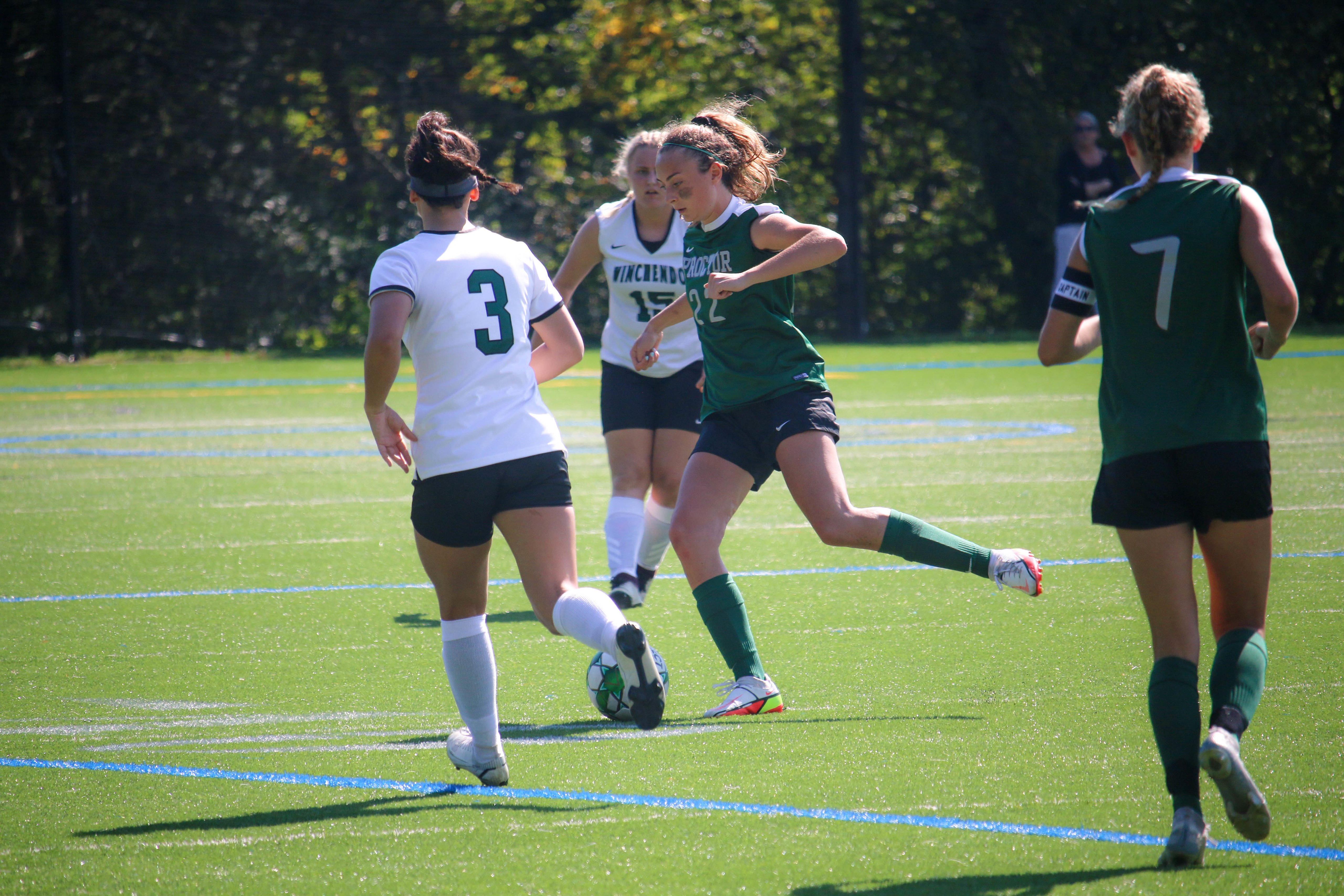 How do you feel you have grown over the past four years as teammates and players to bring the team to this point?
BM: "This team is so important to me because it has been such a core part of my Proctor experience since the first Fall season I experienced on campus as a student. I watched a lot of Proctor soccer games growing up, and to have been able to be part of this program for four years is really, really special. I truly love all of my teammates and the relationships that we have formed with each other that only continue to get stronger and more meaningful the more we play together. The best part though is that it's not just companionship on the field- these are lasting bonds wherever we are, wherever we go, and wherever we end up in the future. Every season we have continued to build the team up a little more, every season preparing to be better than we were last. I think this Fall has been and will continue to be a very special season for all of us."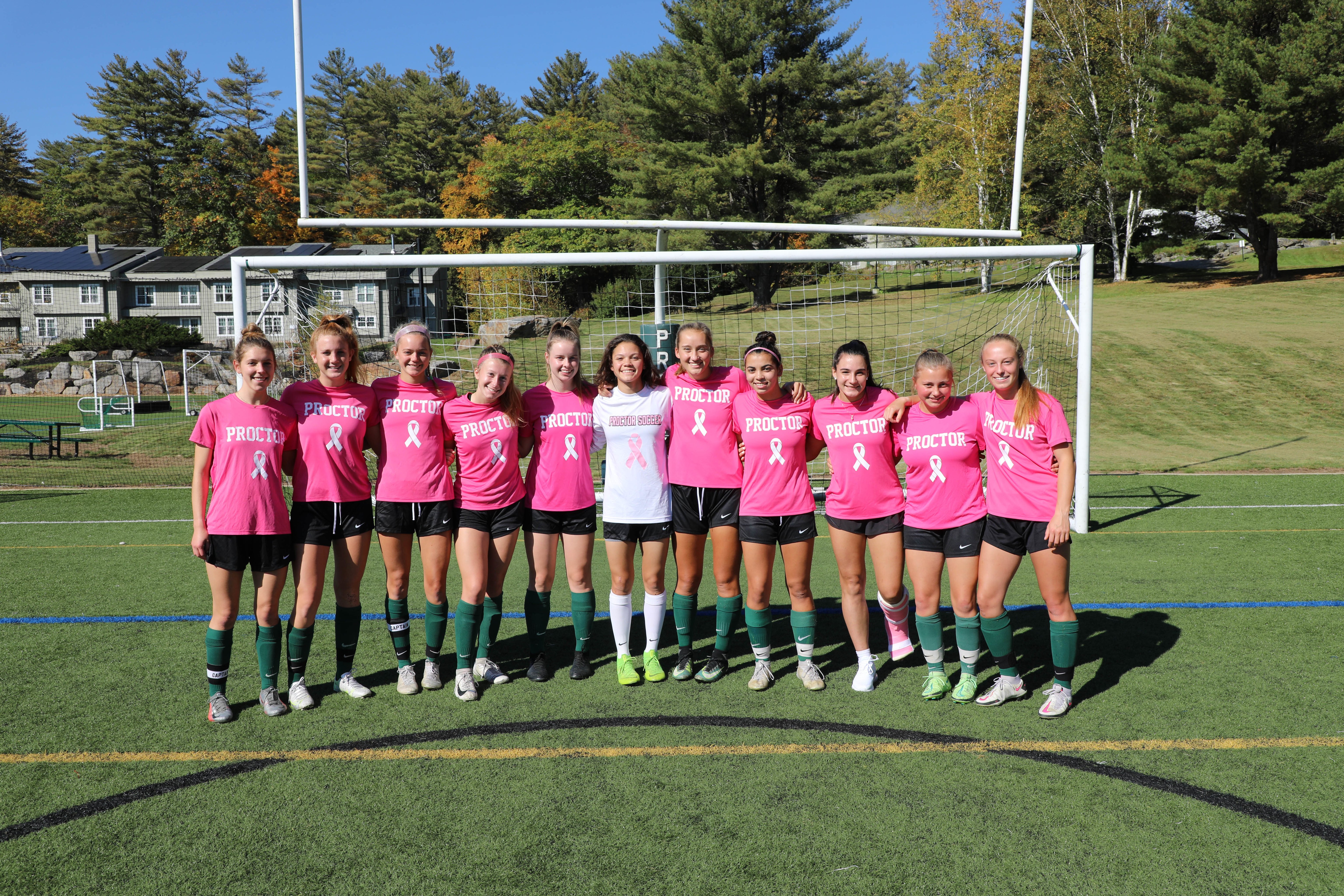 As a coach, how have you seen your seniors grow and develop over the past four years?
KC: This group of seniors is pretty special. It is rare to have such a large group and to have so many who are playing on the varsity squad for their fourth year. I look at them during practices and see an impressive assortment of school leaders, club organizers, hard-working students, and positive forces in the community. I love going to practice every day with this group because they have cultivated such a positive and joyful environment; that is reflective of what they value and want to leave as part of their legacy.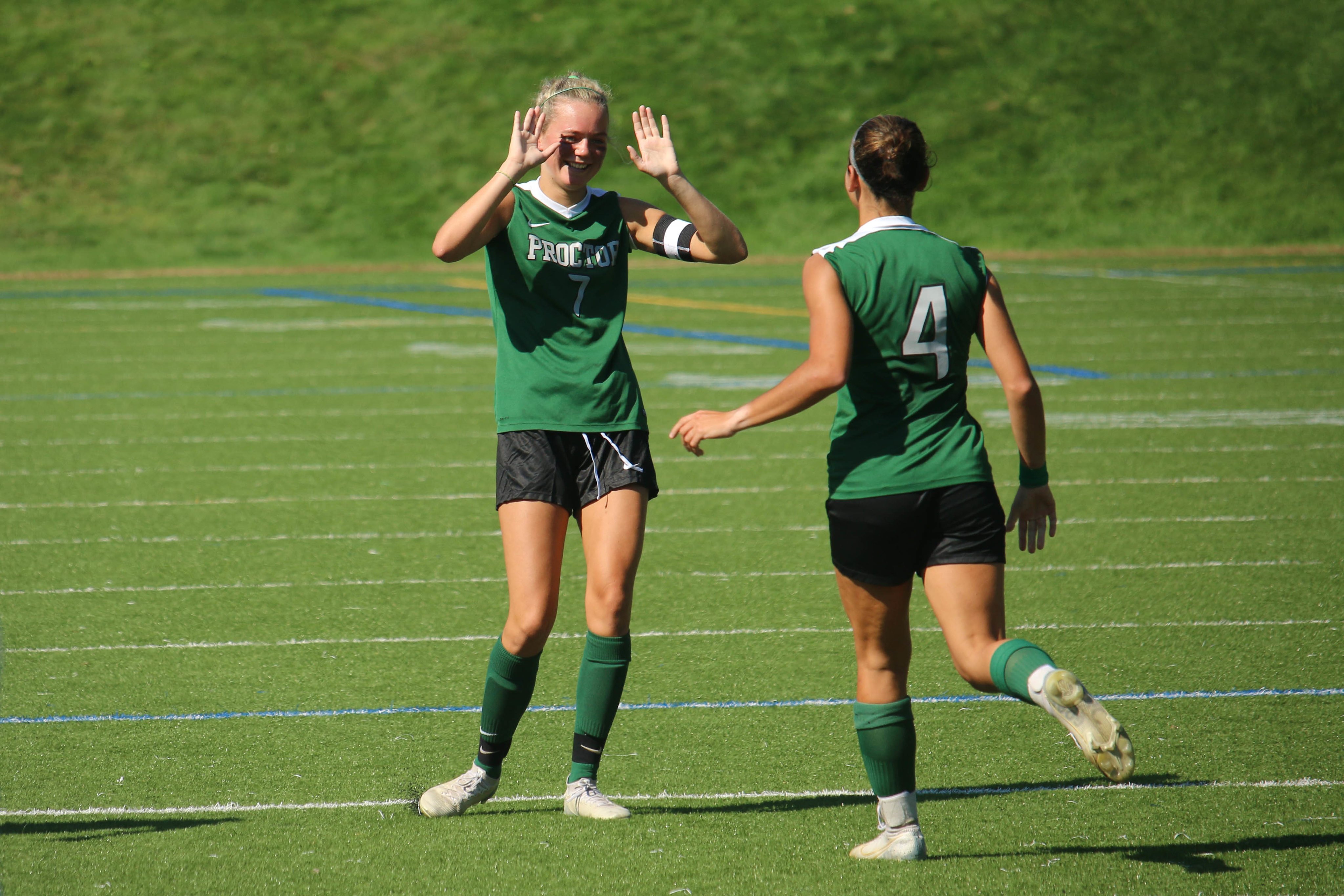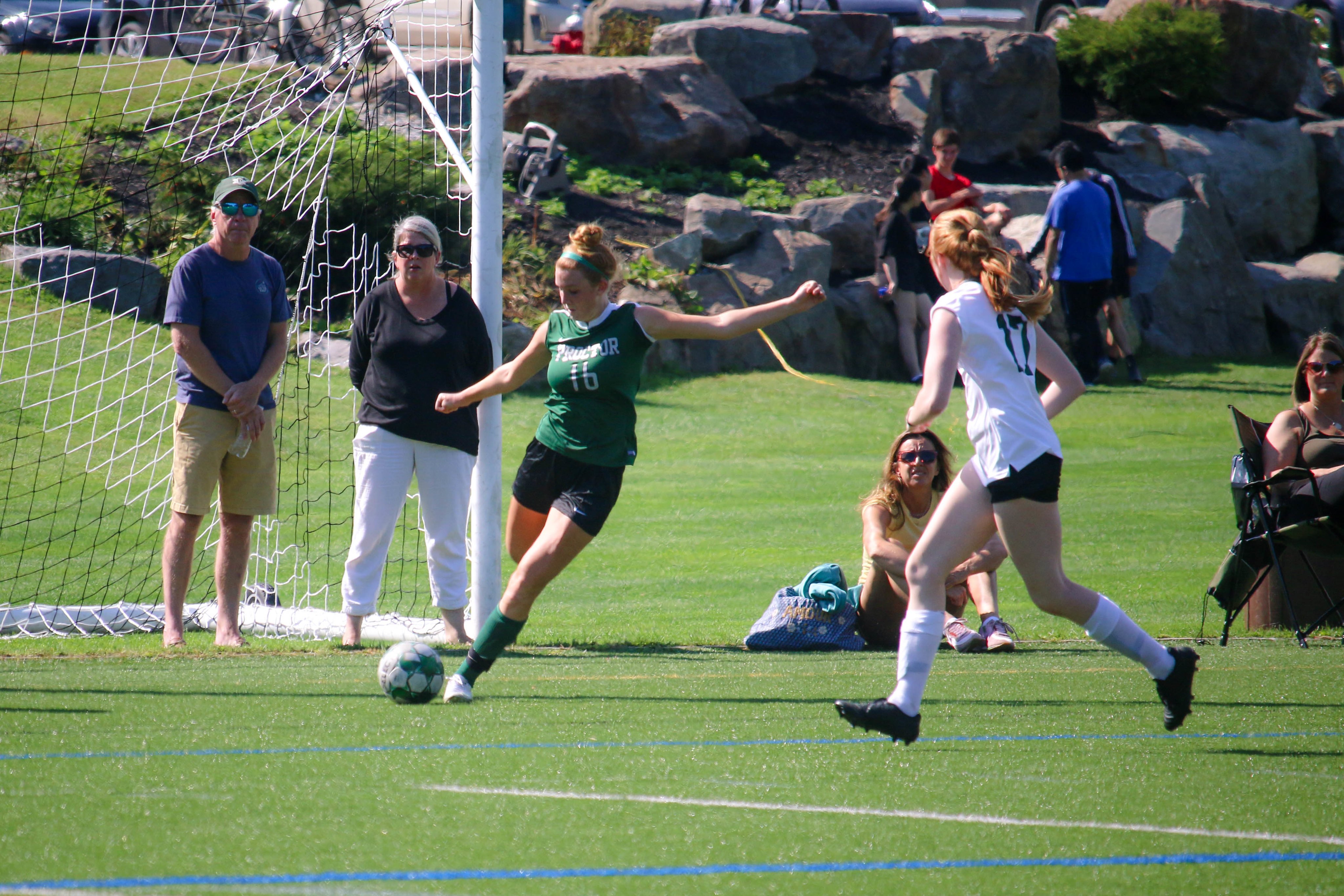 Looking ahead to the remainder of the season, what are your goals? Big games you are most looking forward to?
KC: I spoke with the seniors at the beginning of the season about enjoying this ride. They have put some much into this program: blood, sweat, and tears. My hope is that the group we have assembled can really enjoy and soak in the last half of the season. We want to keep competing at a high level but we also want to make sure that we continue to prioritize our team and family atmosphere. As far as the schedule goes, we have a competitive set of matches ahead of us so each one will be another chance to challenge and measure ourselves which is one of the joys of the game. Also, definitely looking forward to Holderness weekend.
BM: "I want everyone to finish the season together. It's really important to me that everyone on the team feels that sense of belonging and togetherness, and I think we have been able to cultivate a really strong and positive place for that to happen. This last soccer season, I want to walk off the field for the last time with our heads held high knowing that yes, we won a few games and lost some as well, but what matters most is that we did it together, and have every reason to be proud of ourselves for how far we have come as individuals, as a team, and as a family."