With back to back home games to kick off the 2021 season, Proctor's varsity football program has been front and center this fall. Opening wins over Portsmouth Abbey (31-7) and Canterbury School (19-17) have the Hornets off to a tremendous start to the season. Relying on veteran leadership and new talent, Head Coach Ben Rulli is optimistic about what this group of young people can do as they grow together both on and off the field.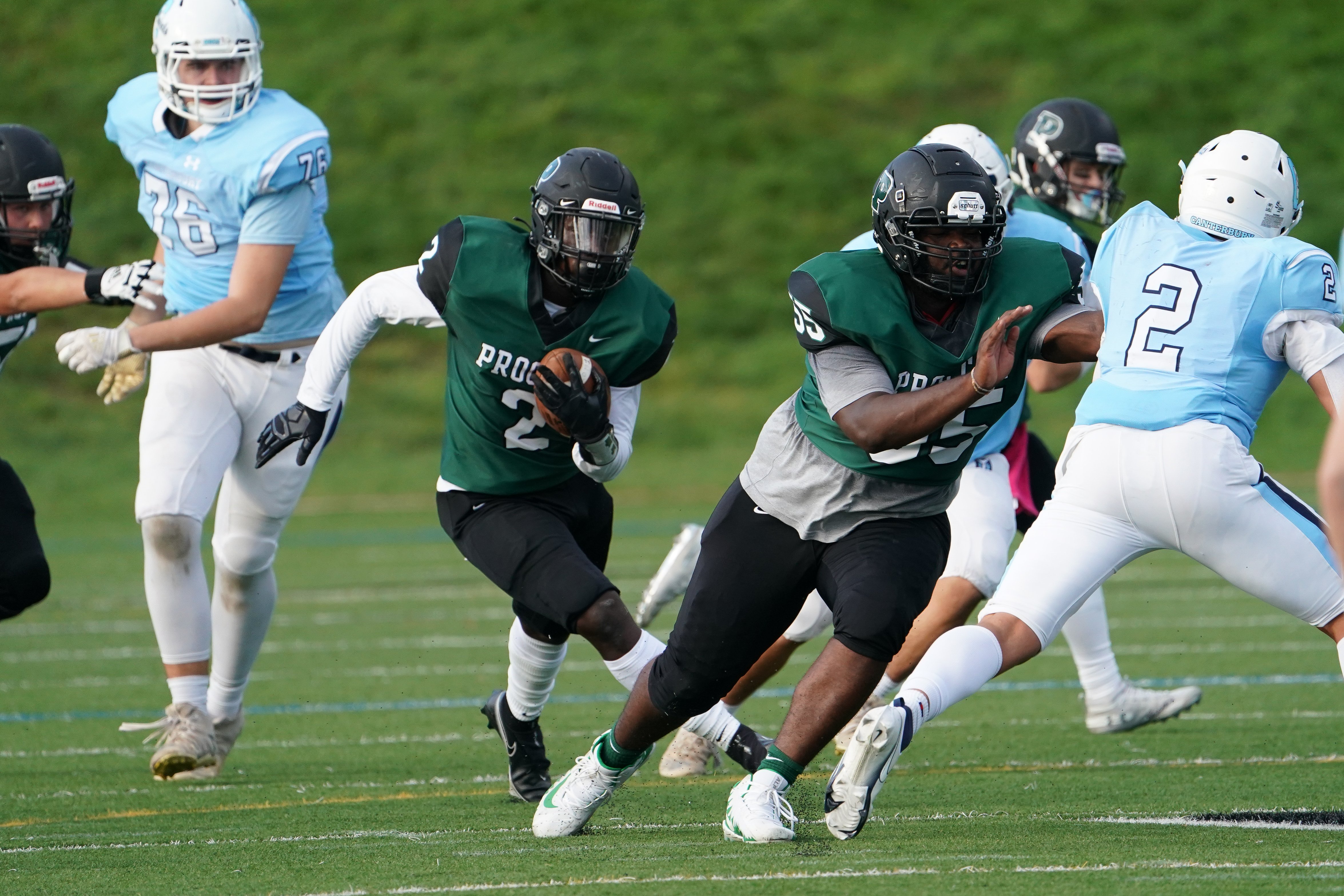 What has the team learned about itself over the past month of practicing and playing together?
What makes football so special is the need to have eleven individuals doing their job on every single play together in order to achieve a positive outcome. Everyone on the team has a role, and over the past month or so, we have been fine-tuning each person's role within the team. It has been rewarding as coaches to coach a great group of young men who want to learn about football and become better versions of themselves.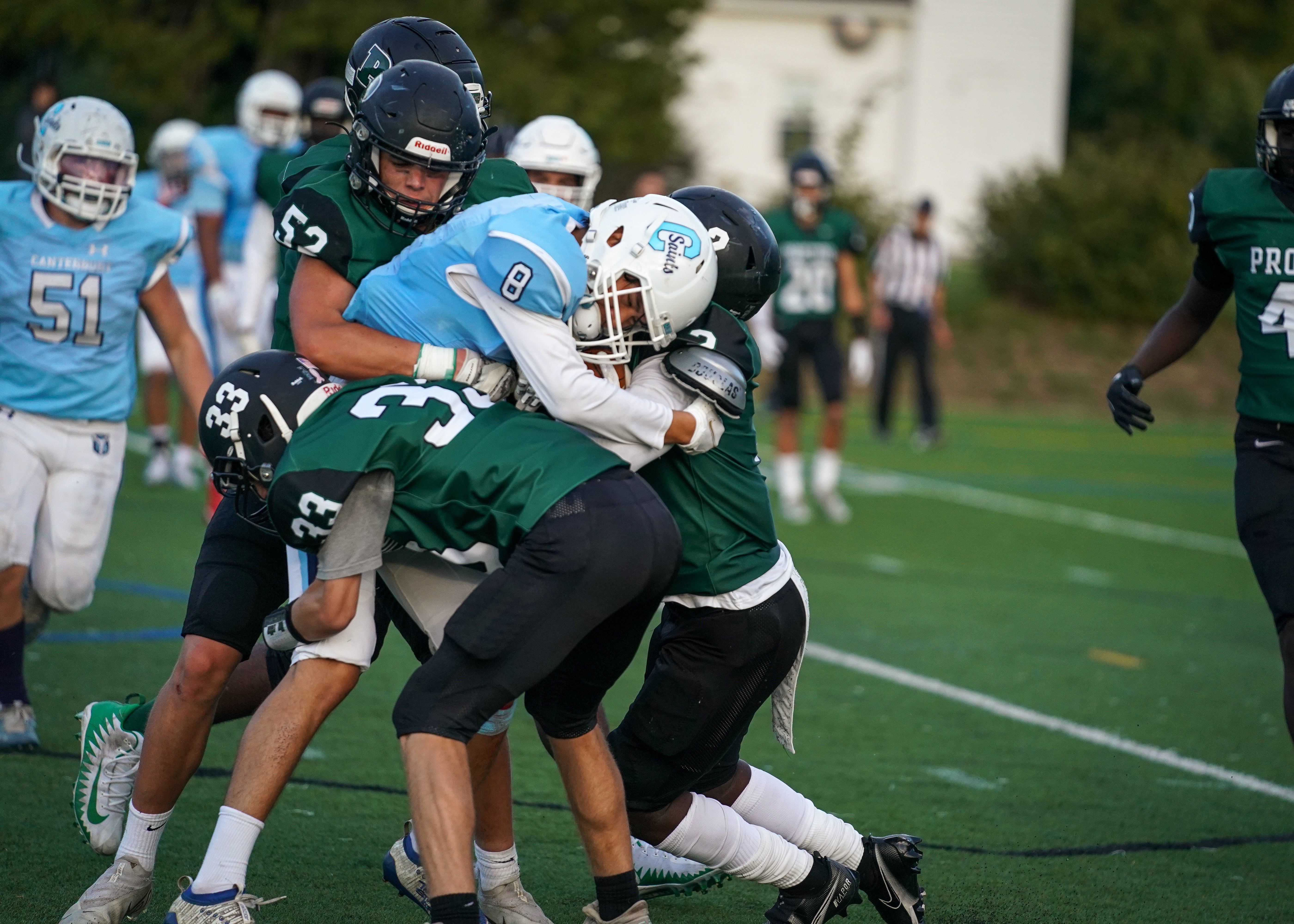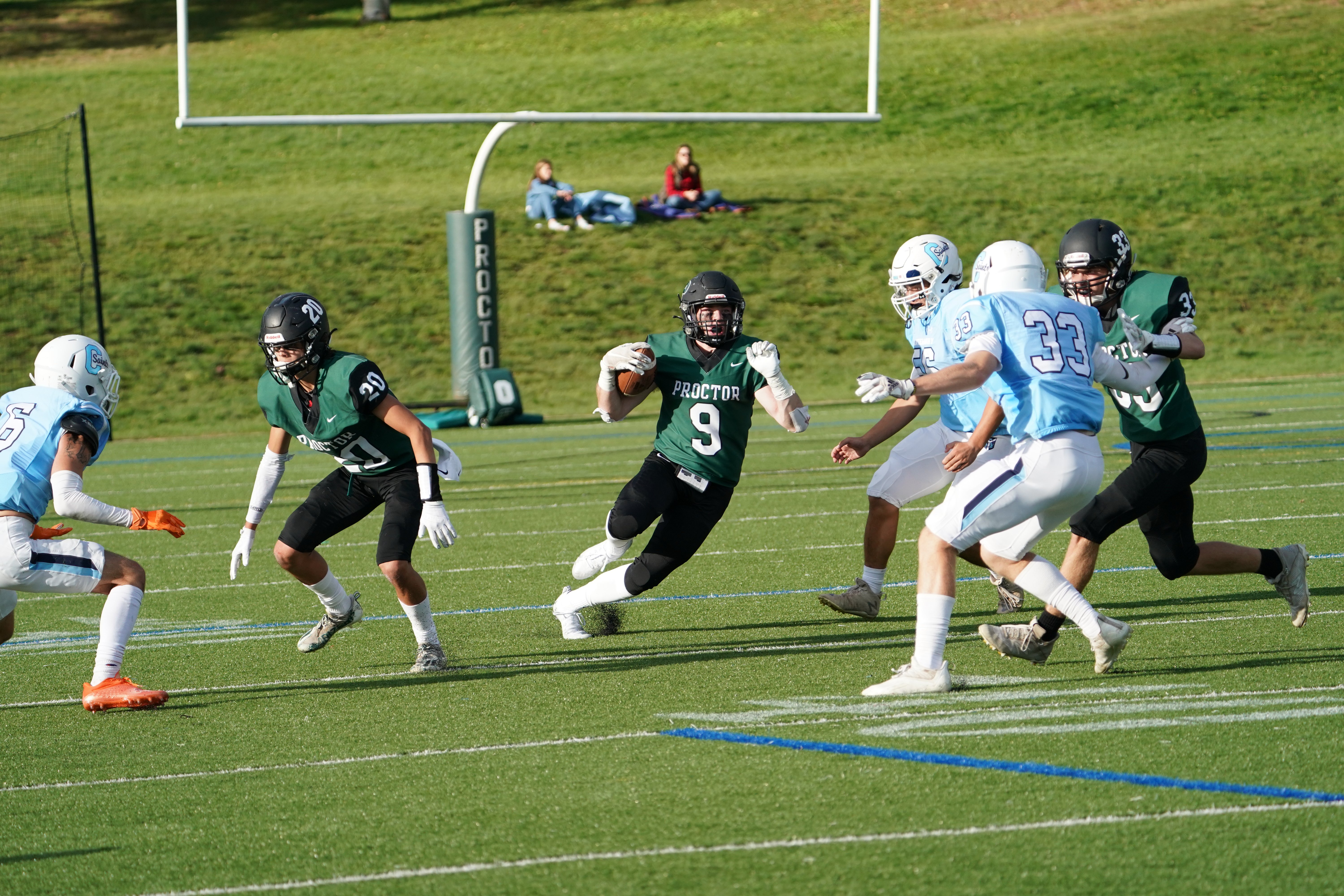 Looking at your schedule ahead, which games will be the most challenging?
There is nowhere to hide with our schedule. Week in and week out, we are playing some of the best teams in New England. Of course, playing our peer schools in the Lakes Region always creates a fun environment for us and our fans. Our Lakes Region games this fall include matchups with St. Paul's School on October 16 and New Hampton School on November 5.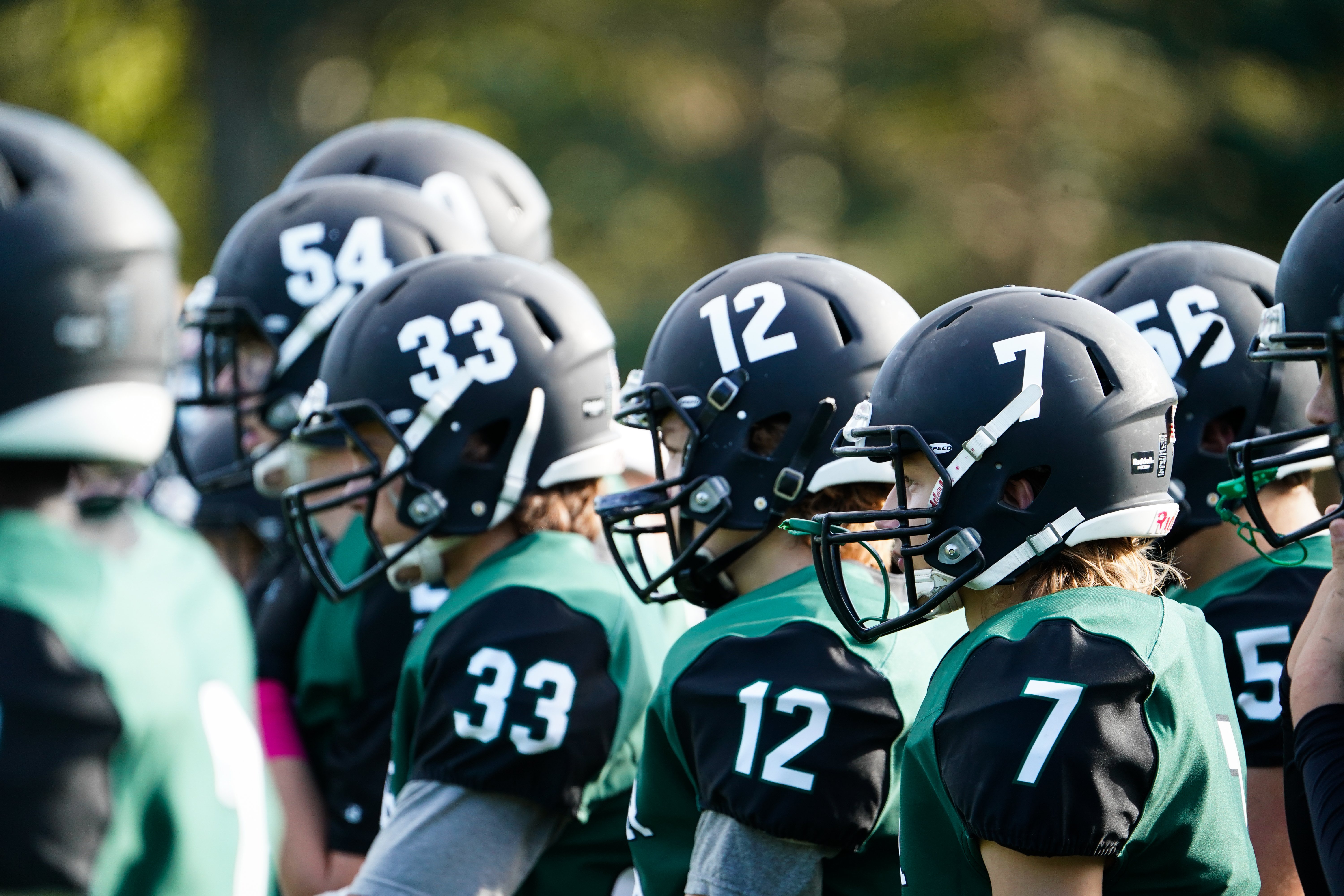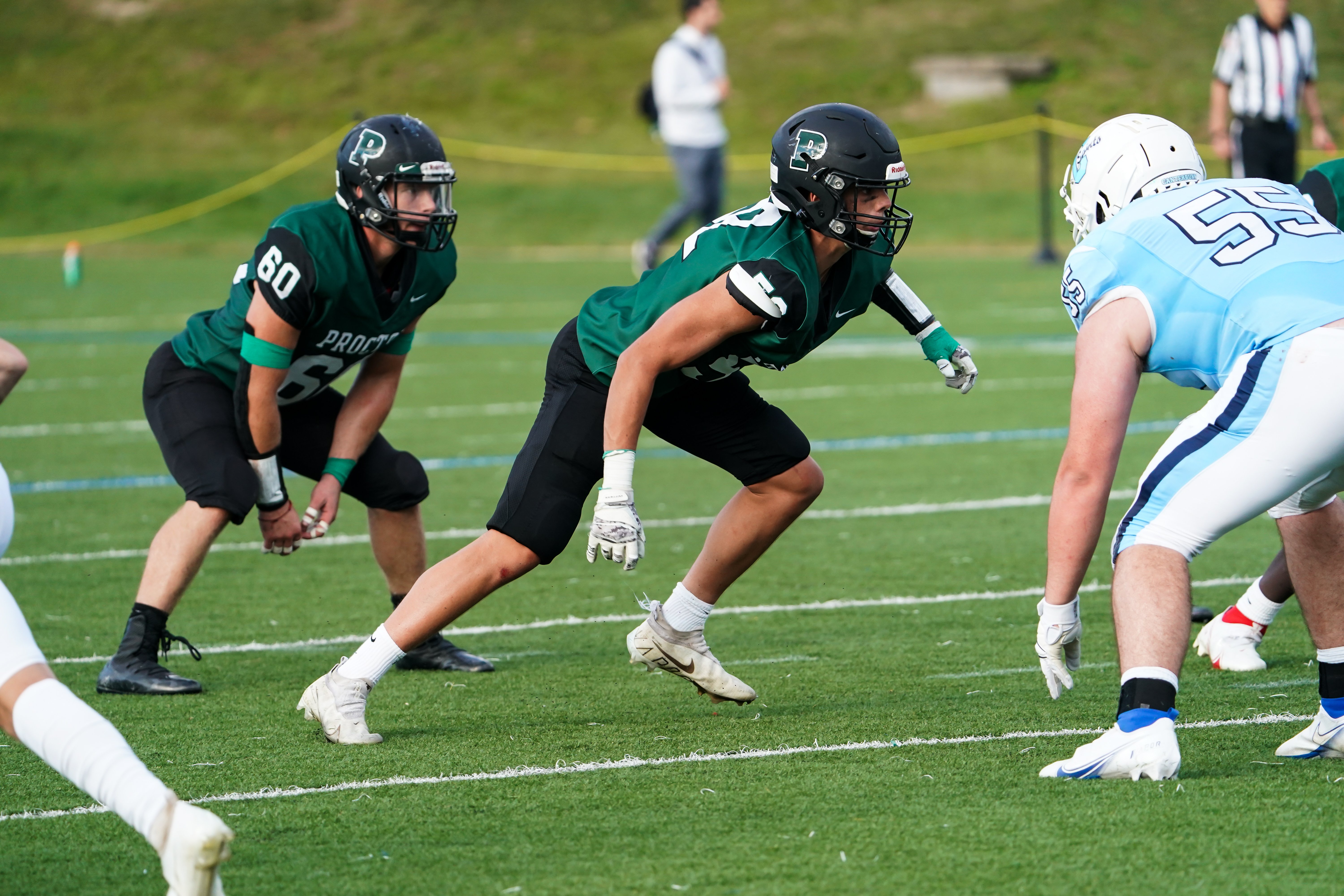 You have a group of new players who have joined the team this year - both older players as well as newcomers. How does your team reset and recommit to culture each year?
We have sustained a positive and winning culture for over two decades now. It is in this program's DNA. We believe as coaches that it is crucial to connect football alumni with current players. During preseason, we showed a five-minute video from alumni over the past 15 years wishing the team the best of luck and offering some insights. It goes with our belief that tradition never graduates, and the current team must continue what the guys before them accomplished. Internally, returning players set the tone and model the expectation so that new players understand what it means to represent Proctor when they put on that green and white jersey.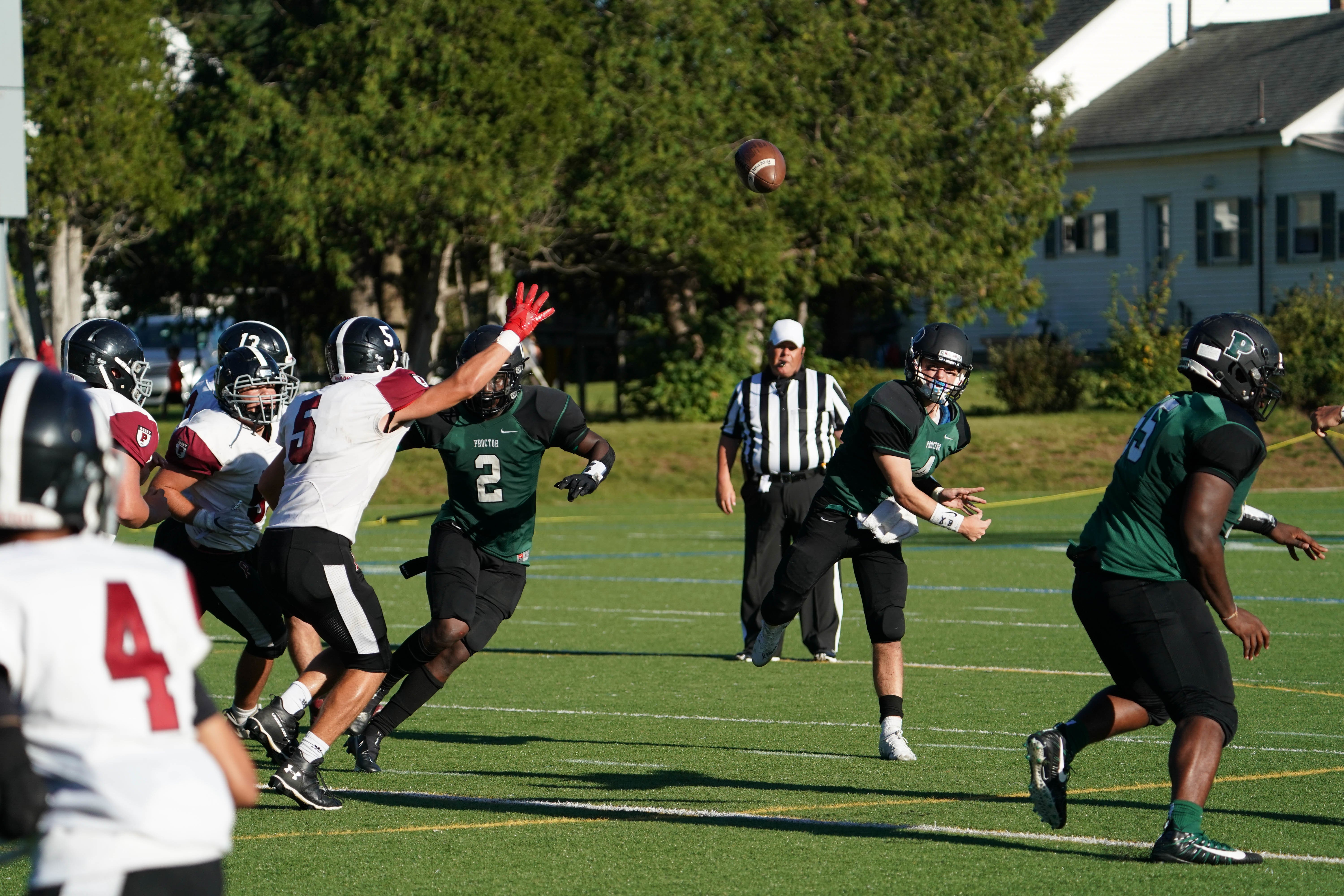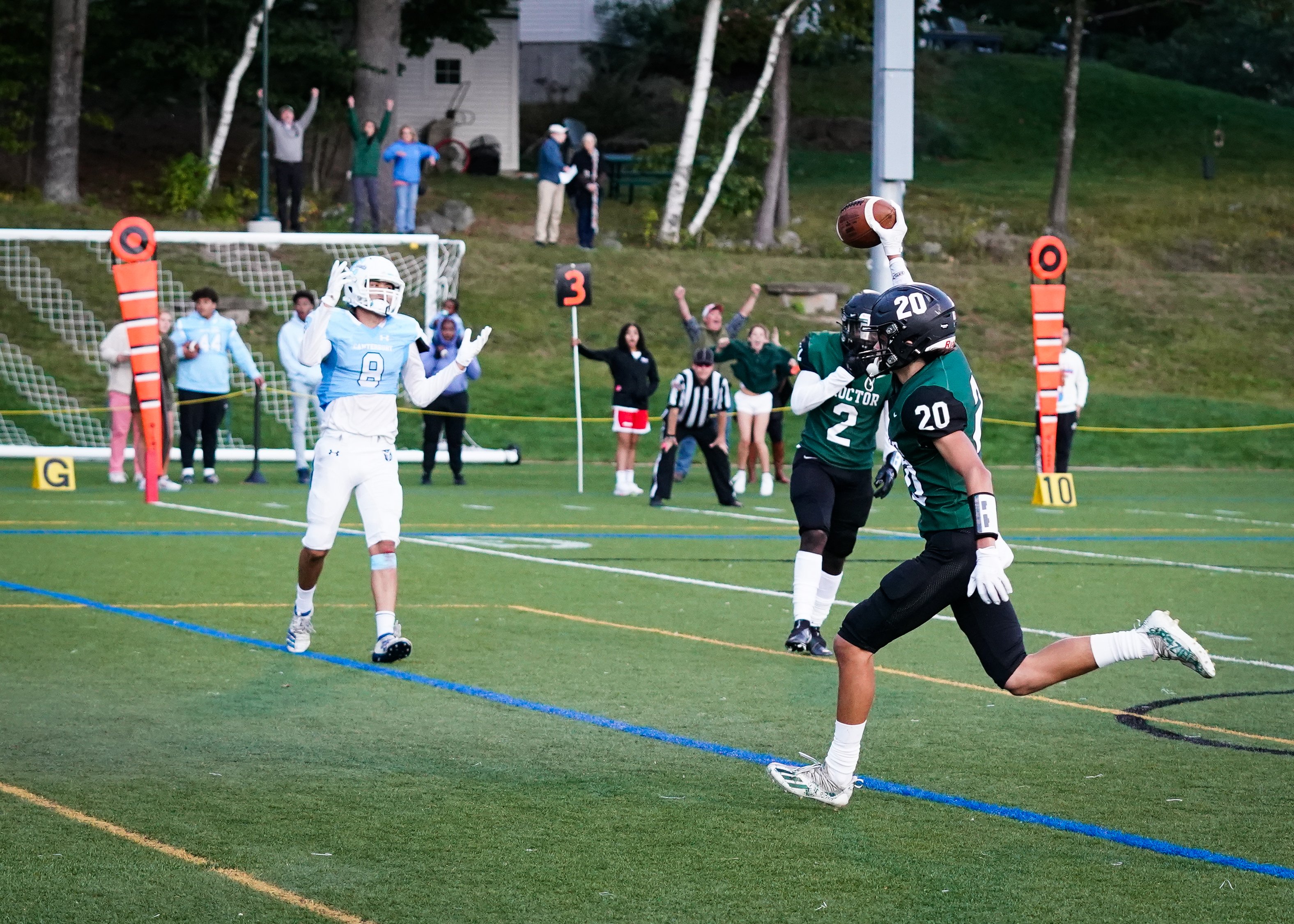 What are you most proud of for this team?
I have been doing this for a long time now. We have had a lot of championship teams over the years, and the common theme with all of those teams and this team is the group's commitment to each other, the program, and the Proctor community. We have seen some glimpses of this during this early part of the season. There is still a long way to go, but we have been proud of the entire team's efforts thus far and look forward to seeing this group of young men grow during the next six weeks.