Proctor's Varsity Football program has been the winningest program at the school over the past twenty years, year after year boasting a winning record. With their most recent NEPSAC Bowl Appearance taking place in the fall of 2019, Head Coach Ben Rulli and his staff are looking to make another run at a Bowl Game appearance behind a veteran, talented senior class.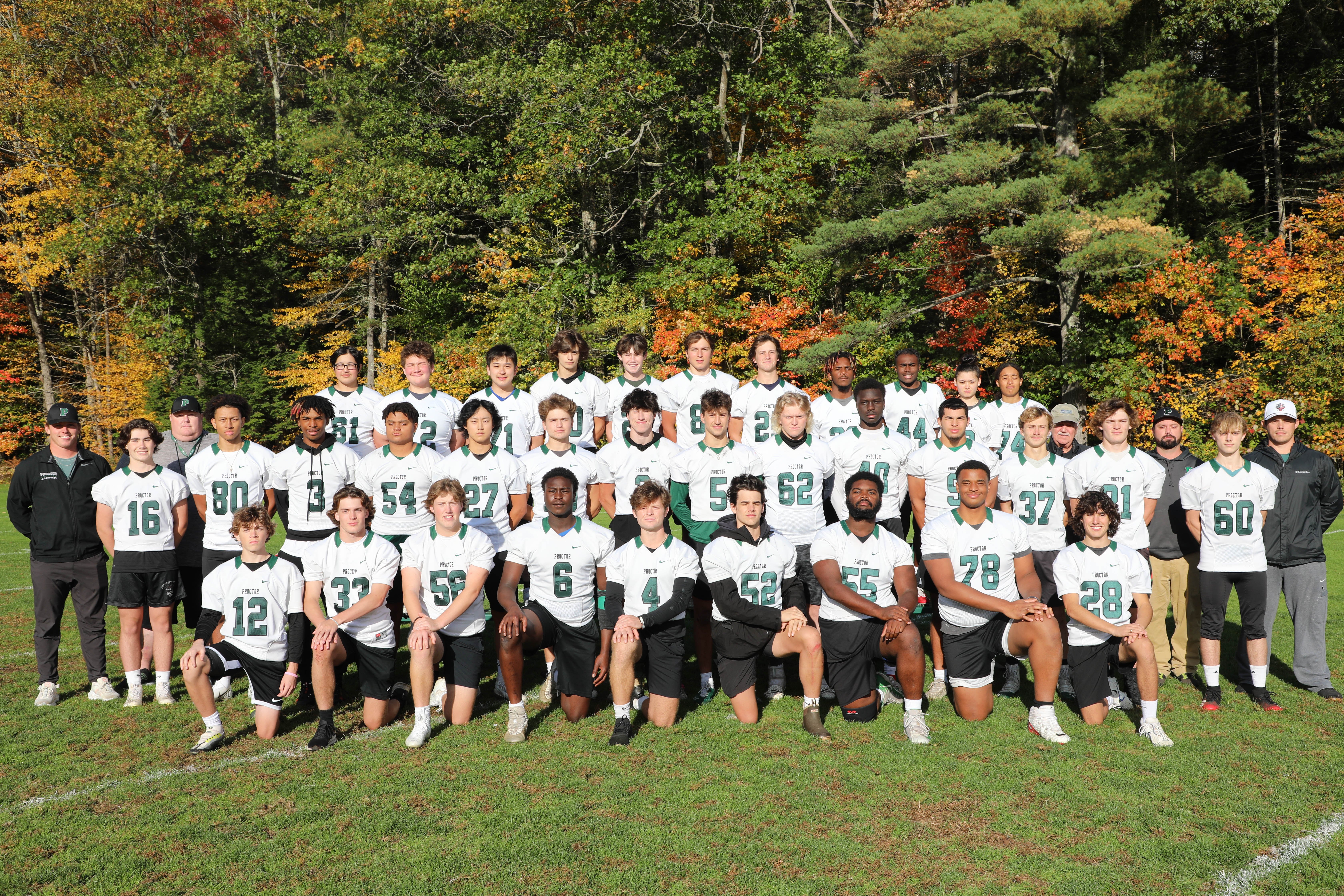 The team boasts a 4-1 record heading into a Week 6 matchup with perennial power St. Paul's School on Saturday night. The team's only loss to date came in an early season 14-21 defeat on the road at Pingree School (5-0). With talent, experience, and leadership on both sides of the ball, Coach Rulli is optimistic about how this team will continue to rise to meet the challenges that come their way during the final three weeks of the season. We caught up with Coach Rulli to hear about the the season from his perspective: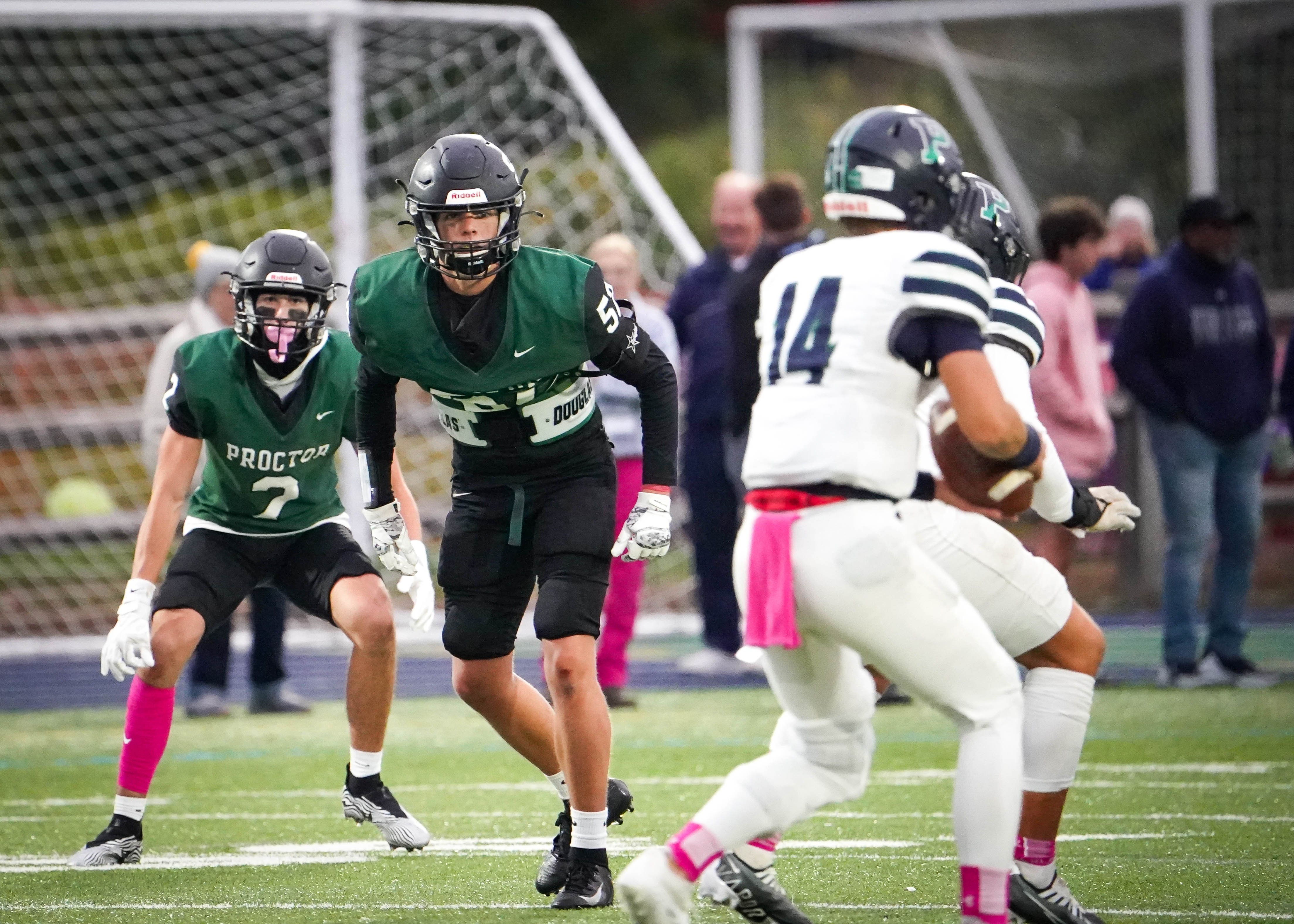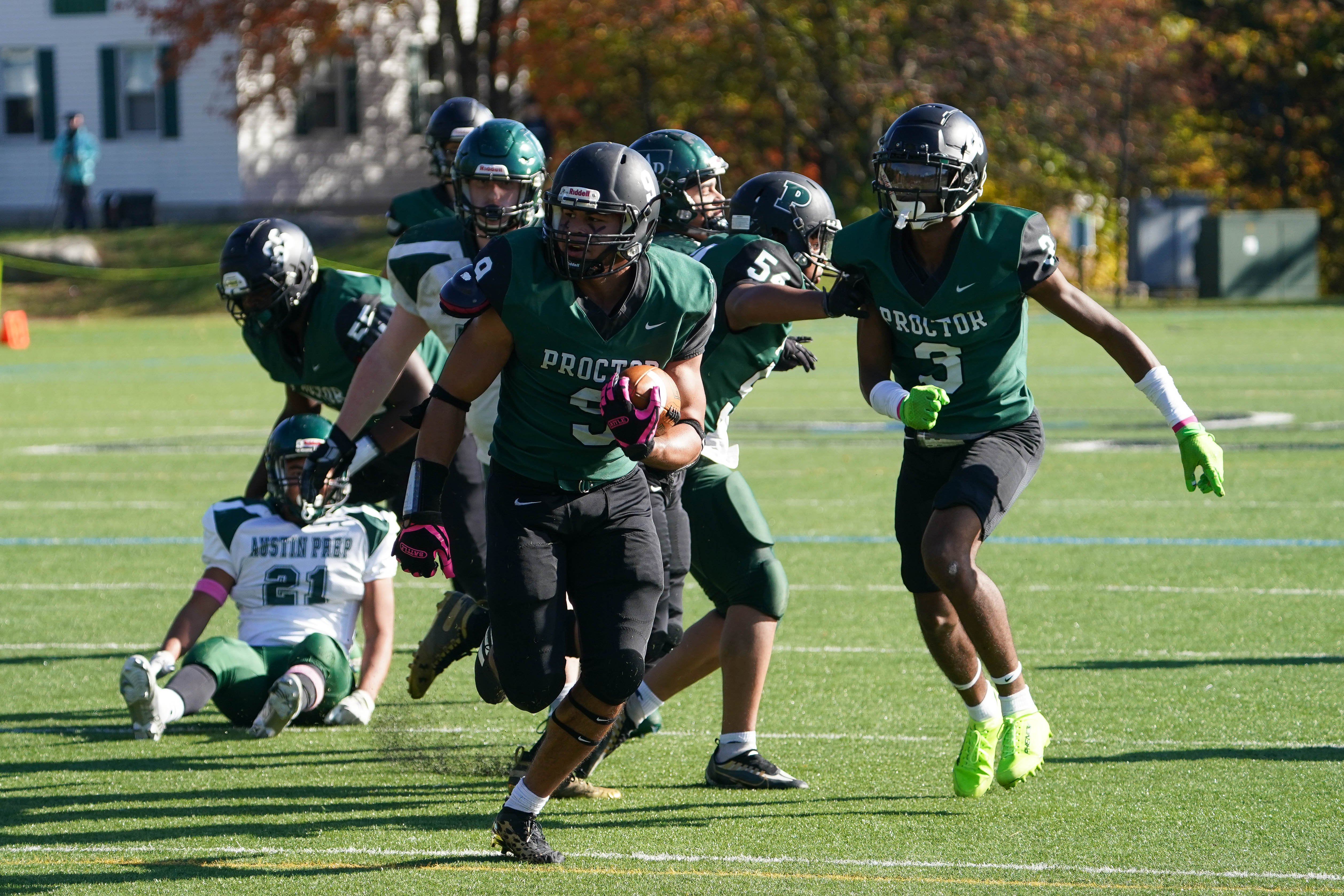 What have been the keys to your success so far this season?
Offensively, we have been very fortunate to establish a solid run game and take successful shots when throwing the ball. When you couple the balanced attack with how well our defense is playing, good things will happen. One overlooked area in which we have had great success this year is in our return game. Hidden yardage happens a lot on special teams, and when our return game negates a big punt or kickoff, it sets up our offense for success.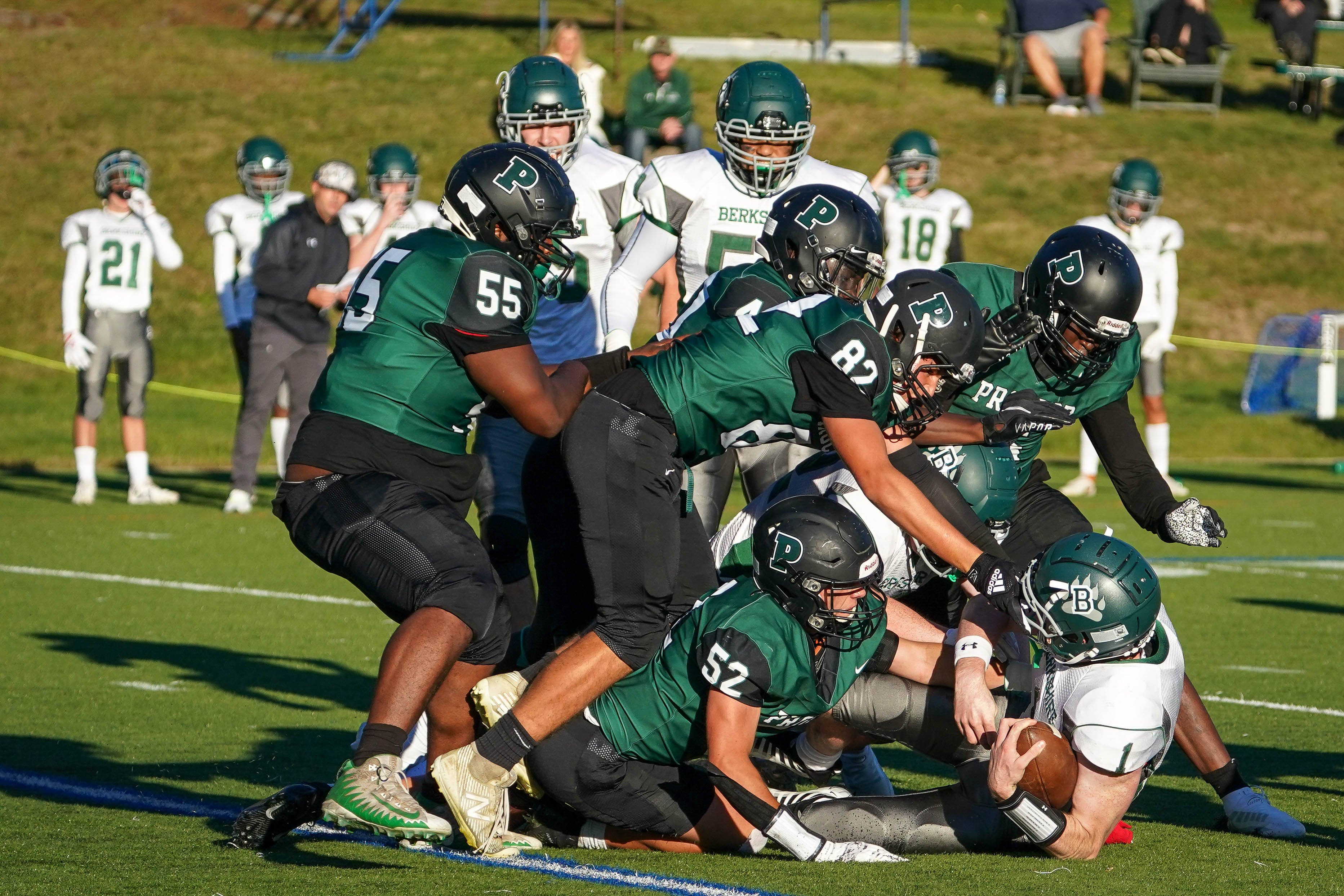 Leadership plays a key role in team sports. How has this group of seniors grown and matured over the past four years?
The Class of 2023 is undoubtedly special. Many of them have started since their 9th-grade season. A senior class like theirs makes life easier as a coaching staff. With so much experience, much of what has been taught these past four seasons is engrained in what they do on the field. What is more impressive is how each member of the Class of 2023 embraces the daily grind of practices and sets a positive tone for the younger members of the program to follow.
What have been a few of the highlights of working with this group of young people?
Tuesday Night Lights. It has been the number one goal since I arrived back at Proctor in the fall of 2019 to get the Junior Varsity team back up and running. It took a lot of time and effort by many, but the Junior Varsity team is back. Watching the Proctor community, especially the Proctor students who came out and supported the Junior Varsity in the first game was incredible. When many of our peer schools in the Lakes Region have sunset their football programs, we are heading in the opposite direction because we believe in what the game of football can teach young people and how it brings communities together. It has been pretty special watching the community rally around the JV team this fall, and to see the pride our varsity players take in helping these younger players grow and mature.
JV Football is back at Proctor for the first time since 2016! Highlights from their game against John Stark High School above.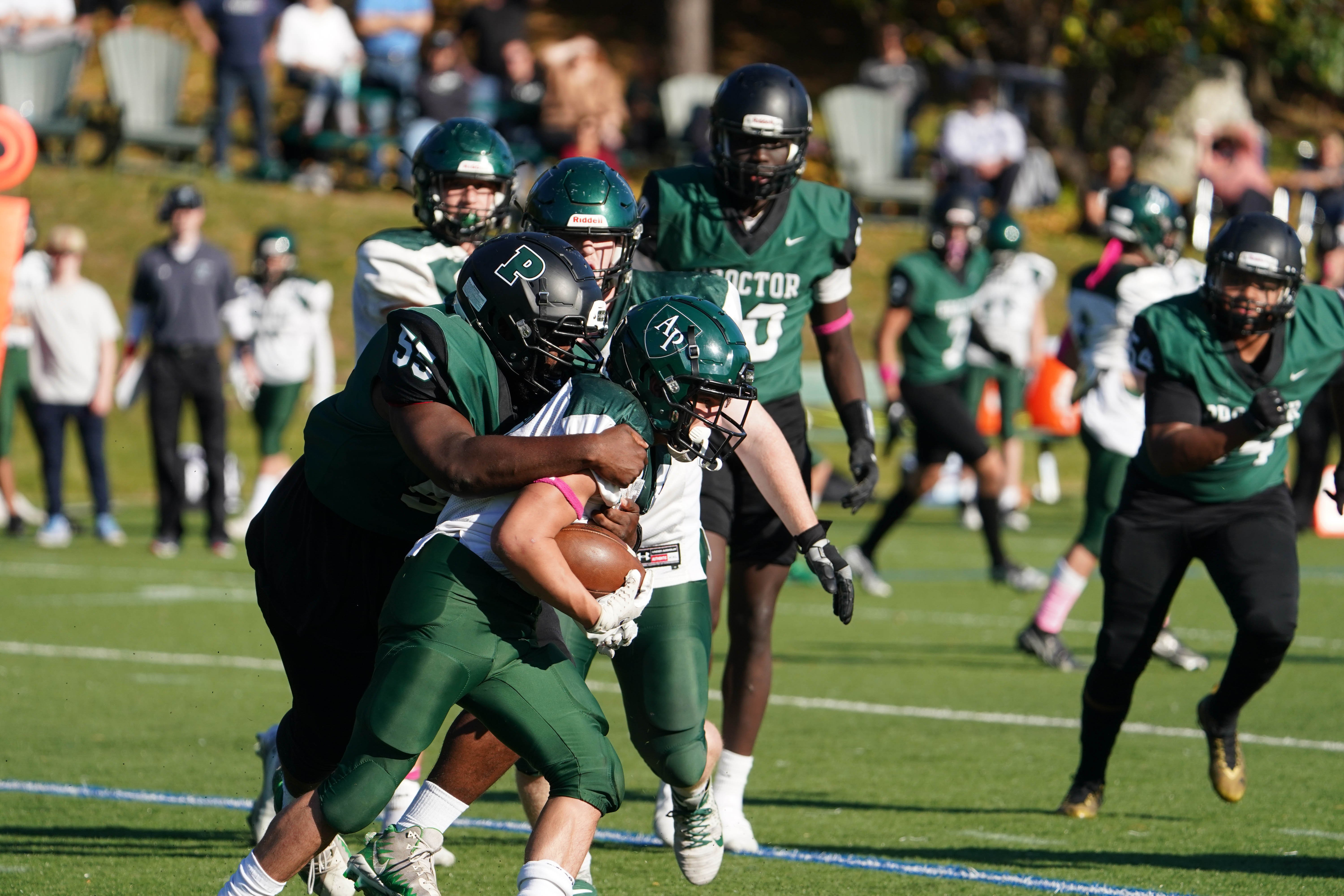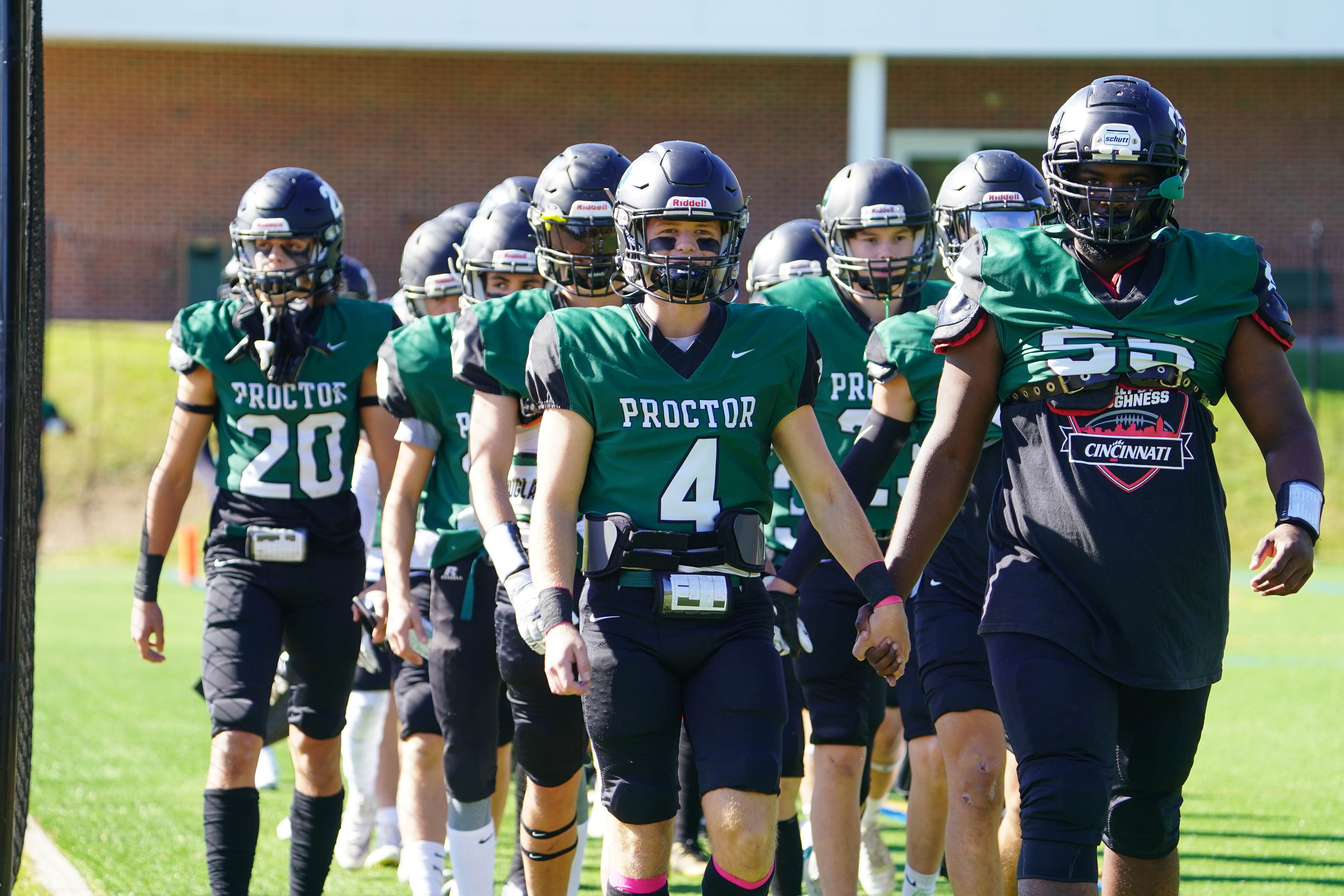 Looking ahead to this weekend's match-up with St. Paul's School, what will be the keys to victory?
We are heading into the toughest stretch of our schedule in these final three games. We know that they will be physically challenging games and will take every program member to find success. Focusing on what we do well offensively and stout defensive play will undoubtedly put us in a great place to finish the season positively. It should be a great game and we hope to see the whole community out on Farrell Field for the game Saturday night!