As snow melt fills local rivers each spring, Proctor's whitewater slalom kayaking team loads up the trailer, hops on the bus, and chases the rapids wherever the water is running. With good water levels throughout the region this year, coaches Corby Leith 92 and Gordon Bassett '96 lead their group of intrepid paddlers into the fray each afternoon.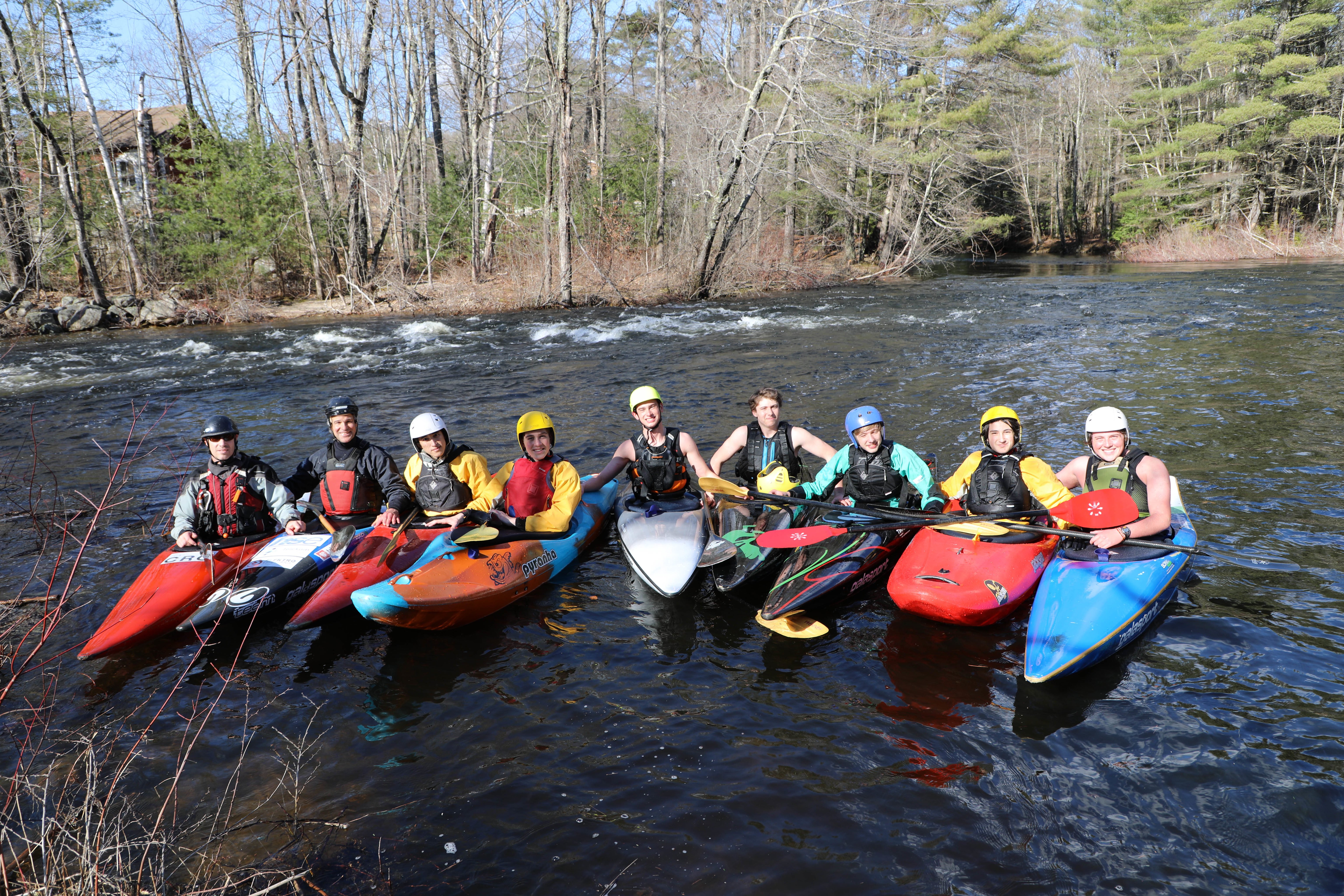 Check out Carly's '24 video spotlight of this year's kayaking team in the video above. As both paddlers and coaches acknowledge in the video, this year's group simply loves being on the water and loves being together. Whenever you can spend your afternoons connecting with nature, friends, and pushing yourself to new limits, it is a good day!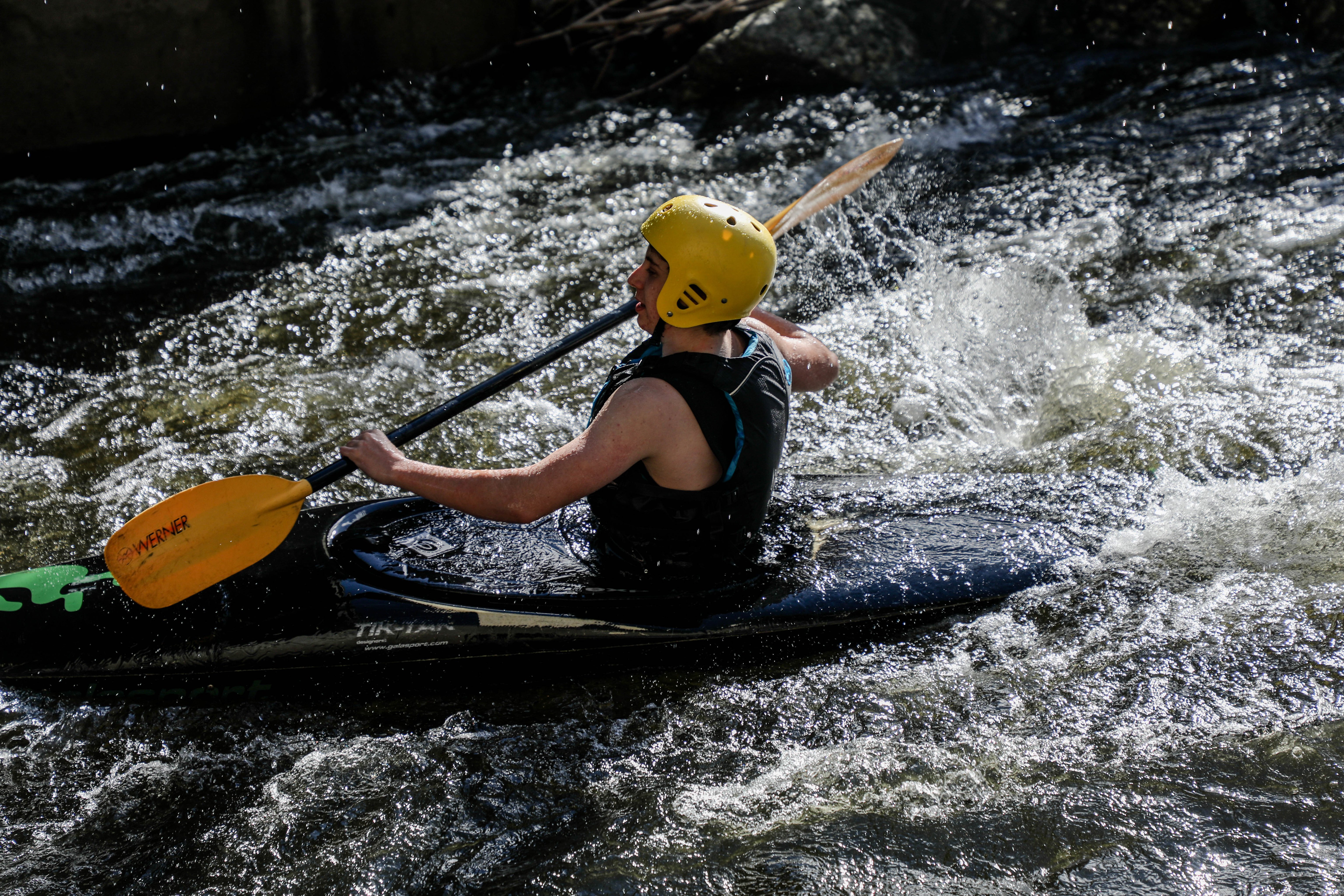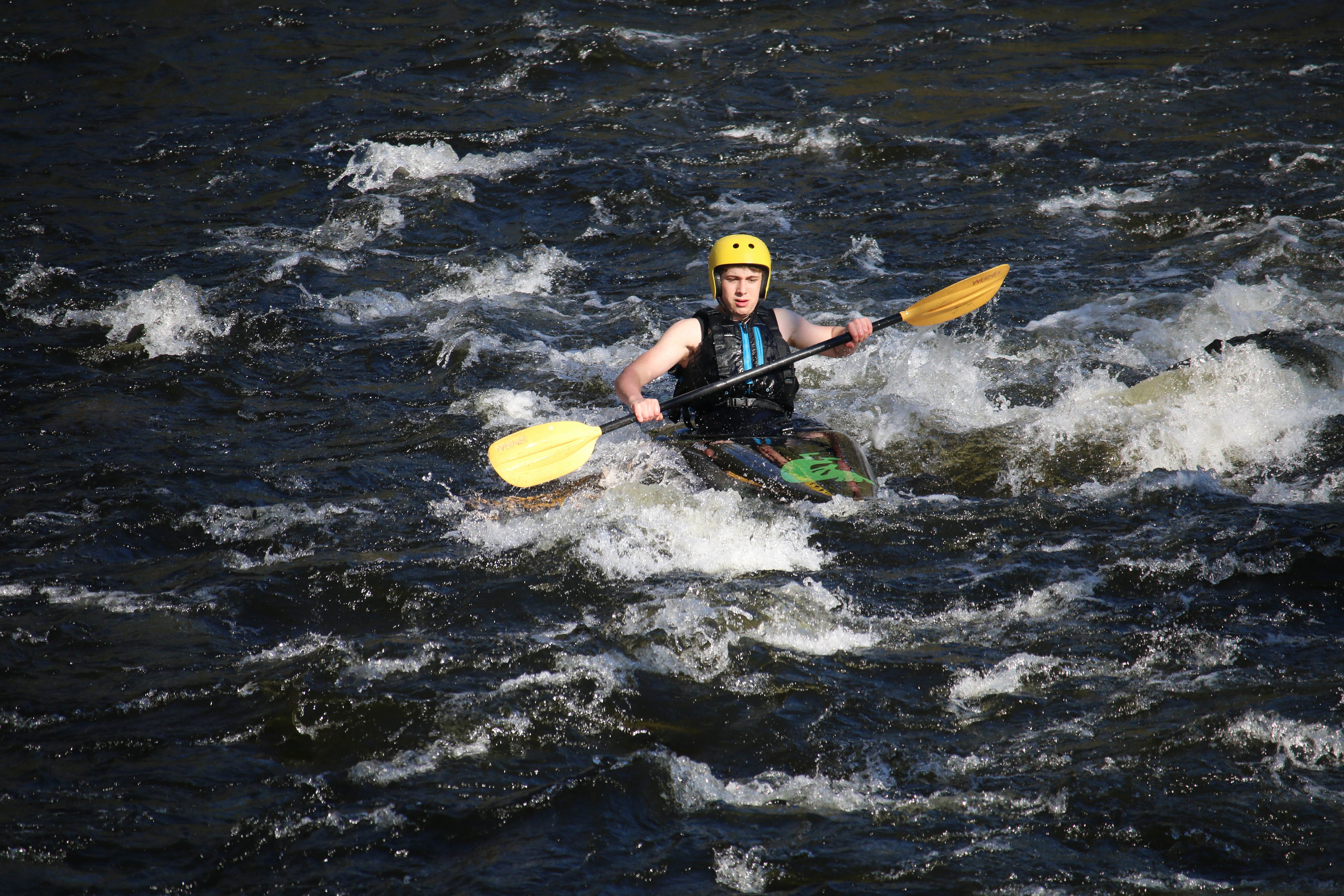 Proctor's whitewater slalom kayaking team first began in the 1970s under legendary coach and paddler Bert Hinkley. With miles and miles of rivers in Proctor's backyard, Bert, Doug Houston, and other paddle-loving faculty members introduced the sport to the Proctor community and it took off as a cornerstone of Proctor's spring athletic offerings. Among Bert's pupils were both of Proctor's current coaches, Corby Leith '92 and Gordon Bassett '96. In THIS previous spotlight on the kayaking team, Corby noted, "He's our idol. Bert taught me most of what I know. Of course we want to improve and evolve the program, but he set the foundation for what we're doing now." That foundation remains strong as new paddlers join the program each year, some with experience, others simply with a sense of adventure.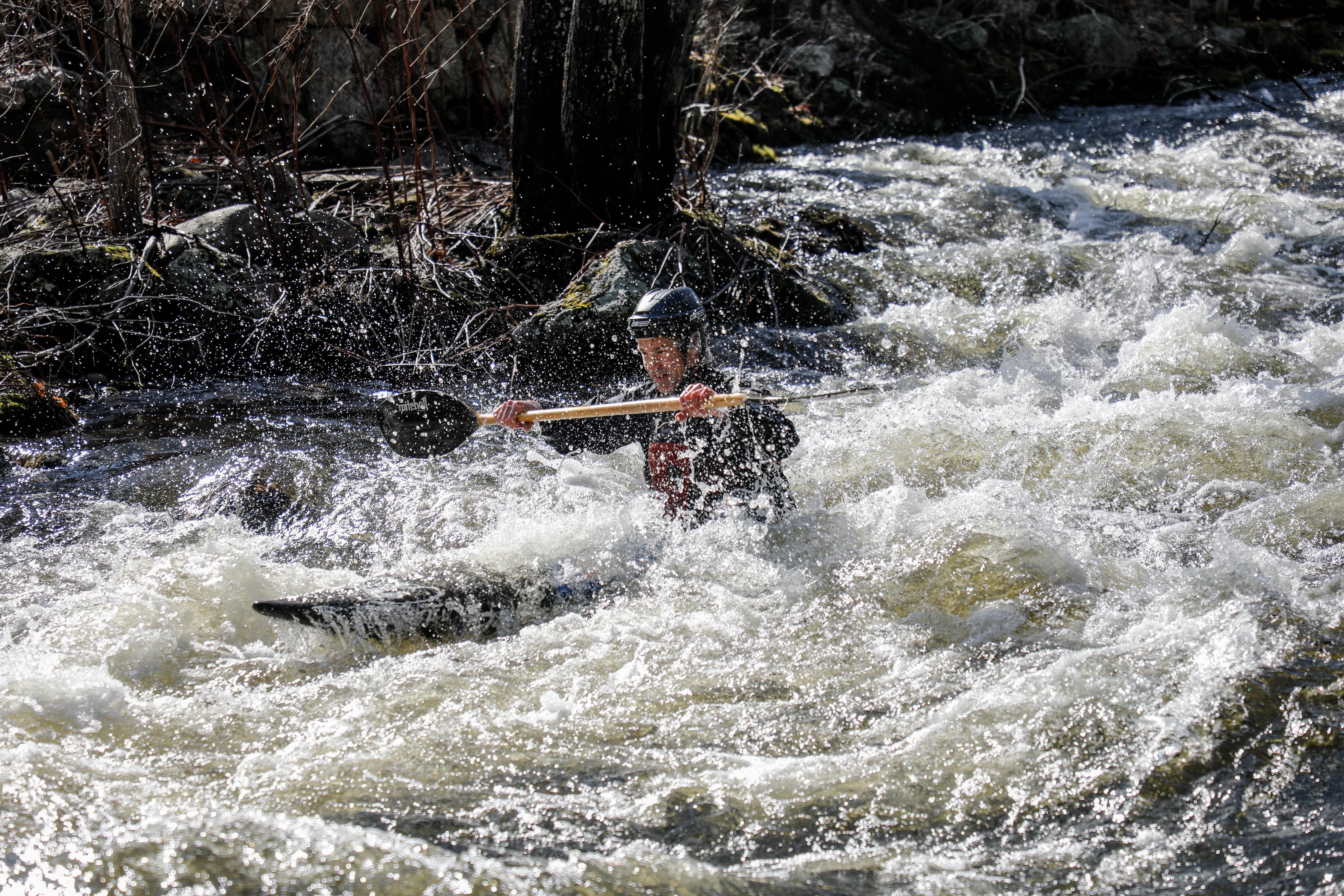 Proctor's Kayak Team circa Fall 1991 (below) featuring current coach Corby Leith '92 (center below and above paddling) as a student and legendary coach Bert Hinkley (sitting).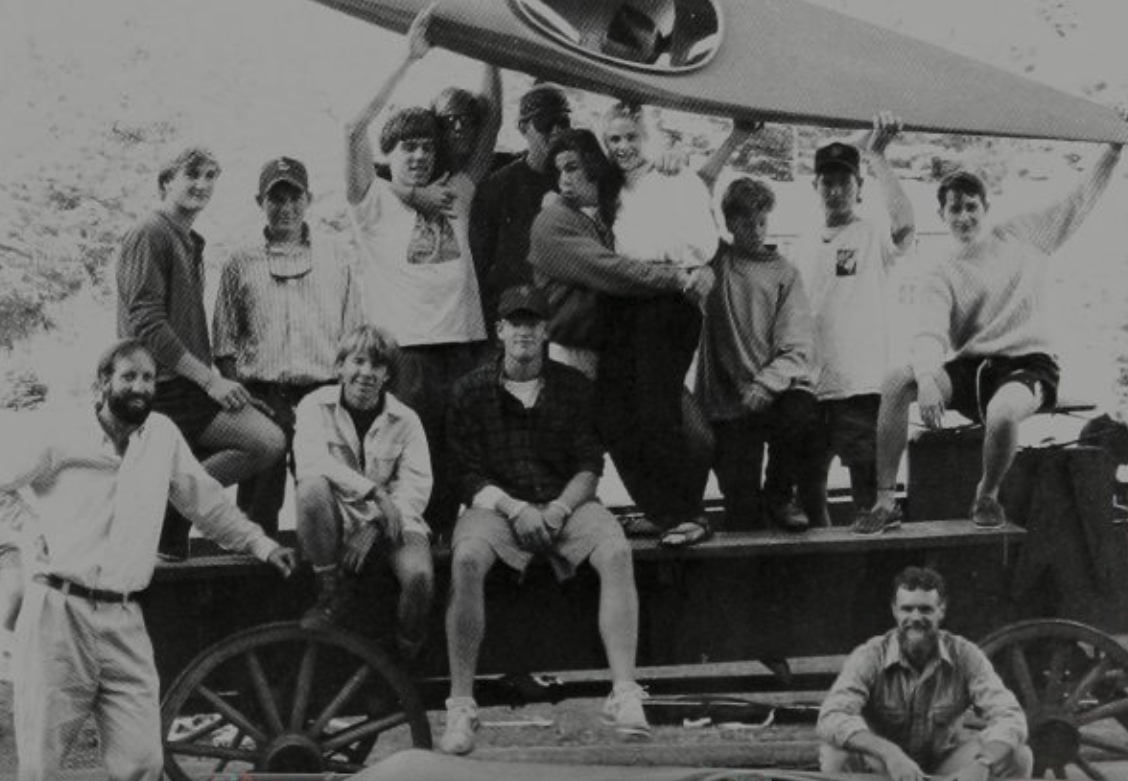 Proctor kayak racers participate in the New England Slalom Series (NESS), as well as the oldest Whitewater Slalom race in the country hosted by the Dartmouth Ledger Canoe Club, the Mascoma Slalom. In the season opening Punch Brooke Slalom in Connecticut, Proctor's paddlers finished well, as Connor Nelson '23 took 1st place, Devon Towne '25 2nd place, and Dante Mori 3rd place in the K1 Juniors division. Senior Patrick Duffy '22 competed in the senior division and moved the boat very well. During the second race of the season, the Blackwater Slalom held in nearby Webster, New Hampshire, Proctor's paddlers again took all three spots on the podium as Connor Nelson '23 took 1st place, Dean Hadnot '23 2nd place and newcomer Henry Wagler '25 in third place. With two races to go in the season, the team looks to continue represent Proctor well!