Proctor's hands-on, face-to-face centric educational model has created unique challenges for teachers as they shift their programs to an online format. How, for example, do you turn a metal engineering class into a distance learning program? Studio art? Woodworking? Ceramics? Theater? Proctor's Arts Department has stepped up to the challenge of transforming their typically hands-on, in-person focused courses into powerful remote learning experiences. Enjoy the following windows into our arts classes, featured student work, and reflections from our art faculty on how they are thinking outside the box this spring!
Studio Art: Corby Leith '92
Class work has focused on still life (learning from what we see). We studied Vermeer's "Milk Maid" and painting from music (Inspiration from Warhol, Miro and Kandinsky). Now we are going outside on location - en plein air - and adjusting to interior/exterior if the weather bad. Each student is working on a unique project.
"Cameron '21 is working on a mural / large format work comprised of multiple canvases put together similar to David Hockney's recent larger format works. Her inspiration is from a book she read and has a wonderful small color study." - Corby Leith '92
"Another artist on fire right now is Maura '20, her work is sculptural using found art materials creating a collage." - Corby Leith '92
"Brynne '22 has easily produced 30-40 watercolors, all gestural, colorful, exciting works in the moment. She is on a wave with no end in mind. " - Corby Leith '92

Metal Engineering - Gordon Bassett '95
Students are working on a mouse trap car in metal engineering with the goal of designing a car that can go the furthest. Stewart notes, "I cut a hole in a paint stick and glued a bearing on it, I then put an axle through the bearing to create the rear wheels. We'll see how it goes!" Ezra '21 adds, "In addition to the mouse-trap car, I also recently finished project of disassembling and (hopefully) reassembling a house hold appliance."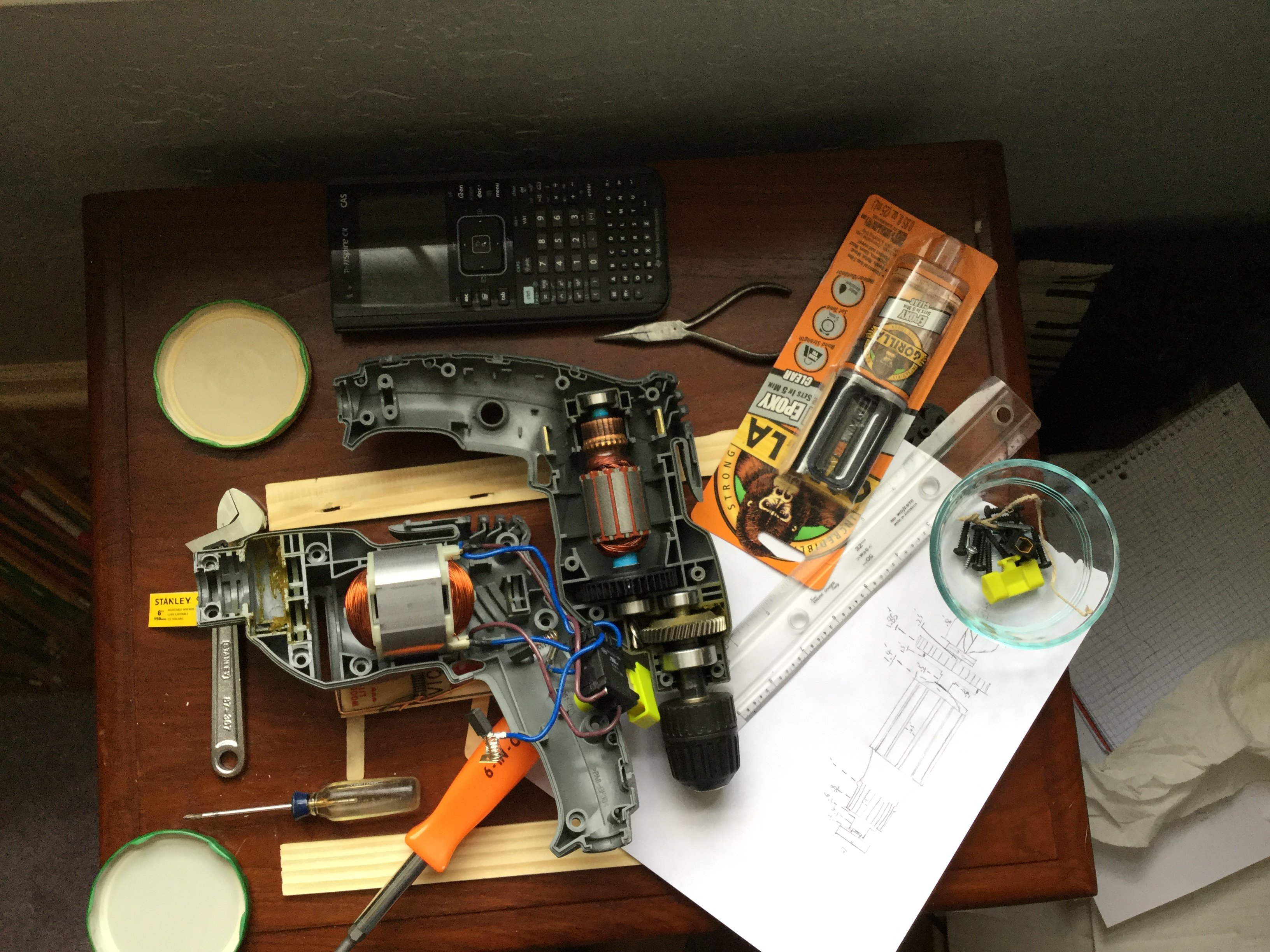 Metal Sculpture - Corby Leith '92
Few homes possess a forge like Proctor's, but students are still working on kinetic sculptures using the tools at their disposal form home. Ezra's '21 rough design below led to a beautiful hanging lantern.
Studio Art - Jill Jones Grotnes
We mailed art kits to the students - pencils, erasers, sharpener, pad of paper, watercolor sticks, water brushes and charcoal. These packages have yet to arrive in Canada and Vietnam, unfortunately, but students continue to make do with the materials they have at home! We started the term with a fun assignment that asked students to use a toilet paper roll and squish it into a face. The results were great!
A few highlights from our second assignment included the following:
We have also spent time doing pencil still life and Sammy '20, in particular, is doing so well.
Of course we also have to have some fun as we explore masterpieces and work to recreate in our own, fun way. Casten '21 with the win on this recreation of a masterpiece in her backyard!
Textiles - Jill Jones Grotnes
Textile students received some embroidery supplies, felting supplies, and a skein of yarn and knitting needles. We are now embroidering. I did the toilet paper roll project with this class too. I have one in Vietnam with no supplies yet, 1 in quarantine in China with no wifi, and 2 students in the dorm with me until Friday. I've attached images of that too. We also did collage portraits with found supplies around their homes.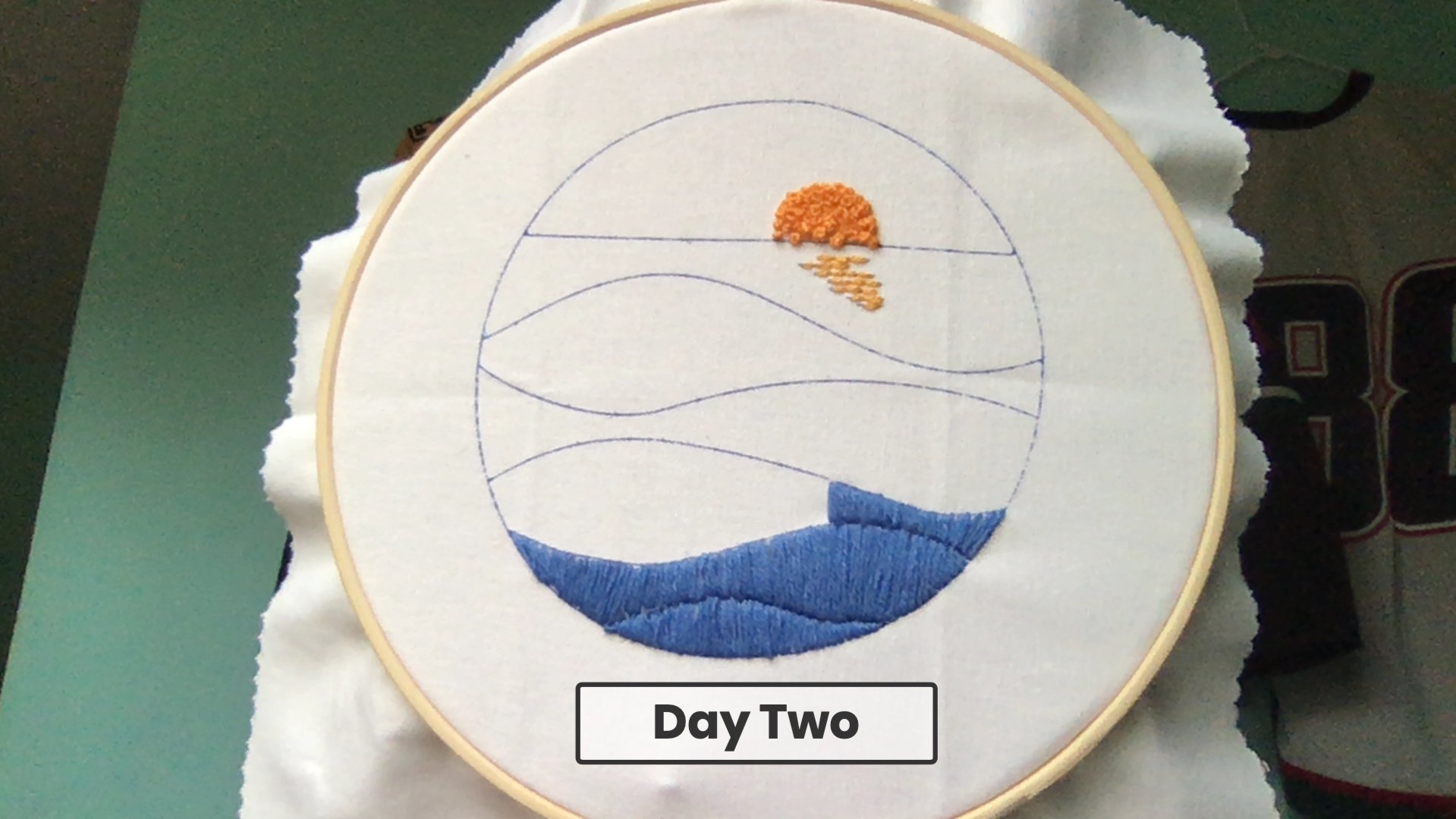 Photography - Kate Austin '01
We have had a new assignment each day, and they upload to google drive. Right now they are chronicling either a 2 hour time period of their day for tomorrow, or a 24 time period with a minimum of 10 images.
Ceramics - Kate Austin '01
Students are creating an independently designed project. Jonah '20 is creating a topography based wall made of several panels of a made up topographic map. The materials include cardboard or thin pieces of vinyl wood. Below is Jonah's sketch of his proposed project.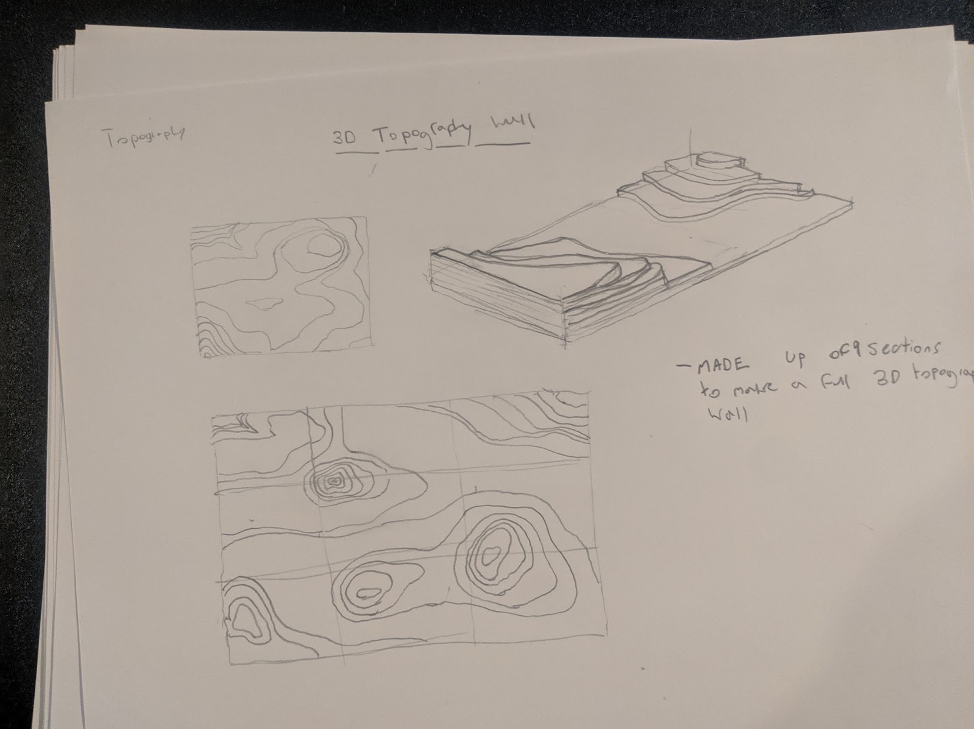 Woodworking - Greg Allen
Woodworking students have begun the term with a spoon carving and whittling activity, producing some beautiful work.
The Beauty of Ensemble Art - Bill Wightman '73
The beauty of playing music in an ensemble can be found in the word itself. "Ensemble." An inference of working together. Unfortunately in today's climate, the best we can hope for is a virtual, remote togetherness that falls short on a number of fronts.
While technology today can make a substantial difference for visual concerns, the main issue for Ensemble play online is the auditory delay. The very thing that makes playing music together so powerful (hearing and responding to others) is not possible online. The magic that makes Ensemble such an amazing learning environment is the level and degree of precision to which musicians both focus on their own performance, and on the performance of the other musicians. The development of this dual attention allows them to constantly adjust both their rhythm and their intonation as it relates to the entire group's collective and cooperative endeavor. So, how do we make up for this challenge?
What we've come up with is something that seems to be working well while also targeting the very collaborative goals unique to our Ensemble program. In addition to creating custom charts of our repertoire of music for each musician, we've also been recording backing tracks for our musicians from which students learn their parts. They can then add the performance of their part to the recording, replacing the pre-recorded part with their own.
We're using Garage Band and the process has been very successful as our attached demo recordings with some visuals show.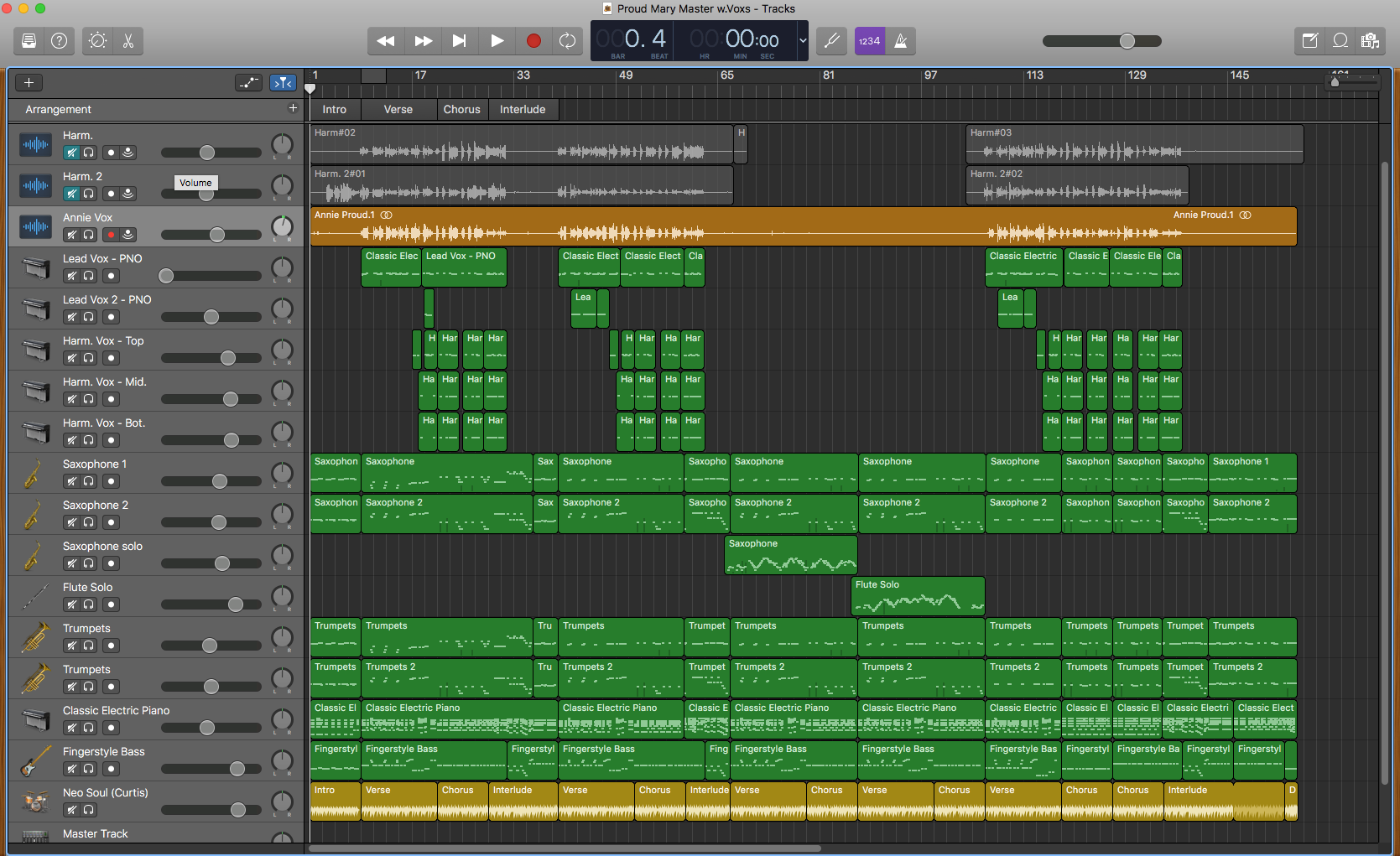 The Ensemble demo recordings do a couple of things. First they demonstrate the performance we would like to see and, second, they allow students to play or sing along with the backing track while recording themselves. They then send their recorded track to us so we can add it to the original recording as we slowly create a final master recording with all student parts that have been sent in.
It's not the same as all musicians, together, in the same room, but it does help students develop as musicians while giving them a sense of what it will sound like with everyone playing together. Not too bad, all things considered!
Acting Class - Jennifer Summers
We tried some online warm up exercises and a few improv games, but with the delay and imperfect sound, it was a bit of a challenge. So, we shifted to having students do creative character work mostly on their own. Each student had a document full of pictures pulled from the internet and had them choose two people to write backstories about. They came up with some very creative backstories. We then worked on miming activities - and had them video themselves miming using 10 objects in a room in their house. We then worked impersonations of someone they know really well and created a short :30 second video of them being that person. Over this past weekend they created an original character (SNL style) and did a short video (one version above).
Technical Theater - Jennifer Summers
We actually have a great opportunity for the students to completely go through the design process for Shrek (our originally planned musical) since we do not have to build a set or hang lights. Each student is learning the process of set and light design. We watched videos on Broadway designers and how they came up with concepts, read/listened to the whole show together and now they are creating vision boards by collecting images or items that inspire ideas for their design. This could be physical items from home (fabrics), things from nature (especially because we're doing Shrek with swamp and forest), or digital images. We will then create 3D models of their design (using a cardboard box) to build a diorama, or do a 2D full color rendering of each location, or a full color Digital rendering on Sketch up, Virtual Theatre or CAD.