Each season we split into our teams and afternoon activities. We work hard to cultivate a culture within that group. We often sit with our teams in the dining hall for meals, share laughs through our group chats, and spend more hours with this group of individuals than any other. For the past eleven weeks, we have operated in our own sphere, cognizant of that which orbits around us, but largely focused on our team.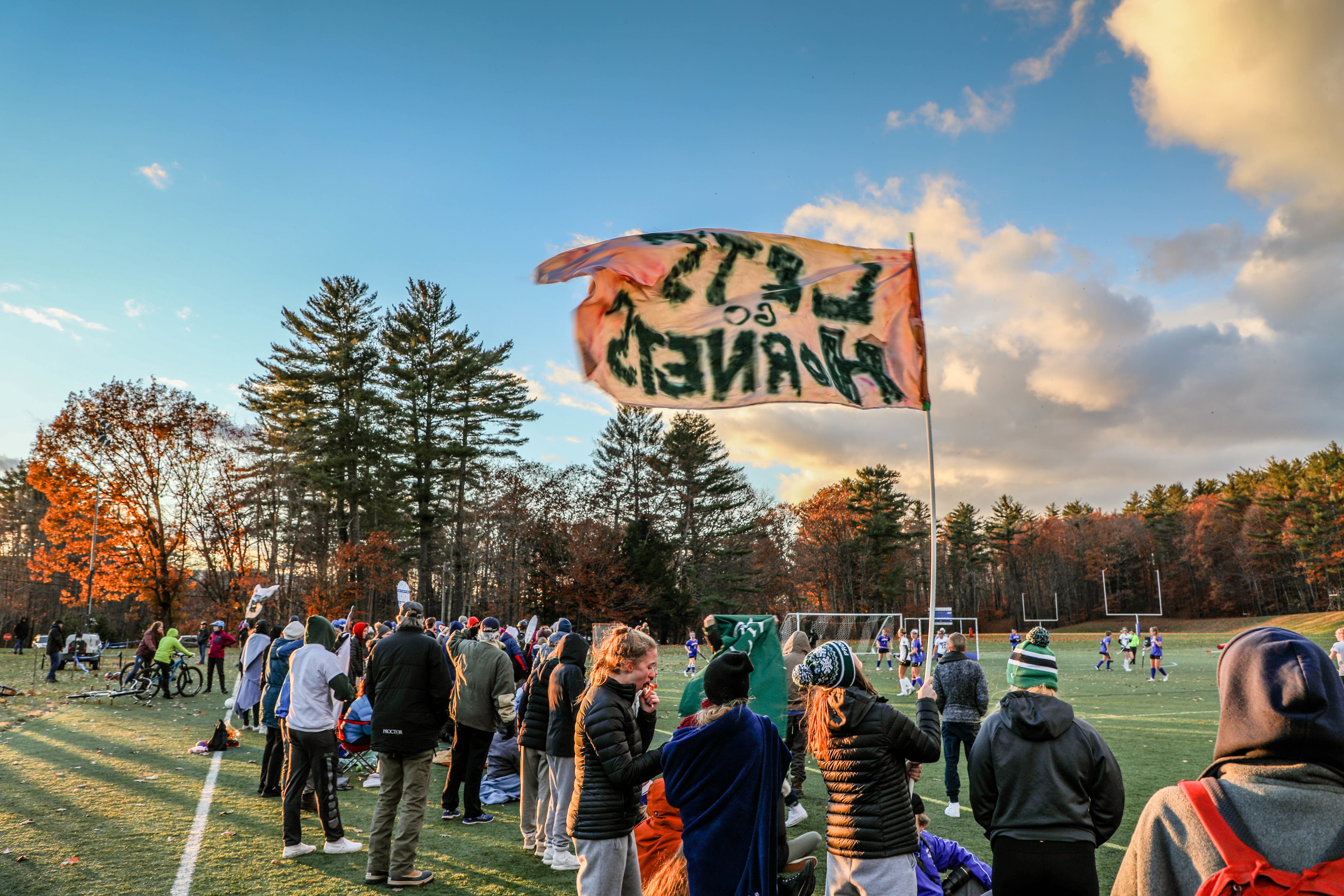 There are moments when we celebrate our togetherness as a full community, but they are few and far between. The prep school athletics schedule of games on Wednesday and Saturday inhibits our ability to attend other team's competitions. That all changes this weekend during Holderness Day. The entire school will travel north on Saturday afternoon and nearly all of our athletic teams will compete against the Bulls, each school earning a point for a victory and a half point for a tie.
Rivalries are special, and while we find ourselves in rivalries that ebb and flow based on sport and competitiveness in that sport during a specific era, our rivalry with Holderness is deeper. Our schools first competed in the early 1900s (maybe earlier, we're not entirely sure), and throughout the 1960s, 1970s, and 1980s, the rivalry grew into an all-school event centered around the final football game of the season. Banner competitions, pranks against the other school, and well choreographed ploys to distract the opponent like the entire school body storming out of the woods on Leonard Field just prior to kick-off became commonplace.
In the late 1990s, Holderness Day was suspended indefinitely as our football team struggled to compete with Holderness and a mutual desire to press "pause" on the culminating game led to Holderness adopting Tabor Day as a replacement. Life went on at Proctor without a defining moment to end the term. Those of us who joined Proctor after this decision were none less the wise to the fun and community impact of the event until we experienced the rebirth of Holderness Day in 2017.
Athletic Director Gregor Makechnie '90 and his counterpart at Holderness, Rick Eccleston (son of longtime Proctor faculty member Tom Eccleston), committed to reigniting this age old rivalry. Holderness no longer has an eleven-person football team, but a new scoring structure allows every team to take part in the competition - a JV2 soccer win counts as much as a varsity field hockey win. Proctor came away with a 6-4 overall victory in 2017, Holderness got the best of us last year, and we are excited to see what Saturday has in store.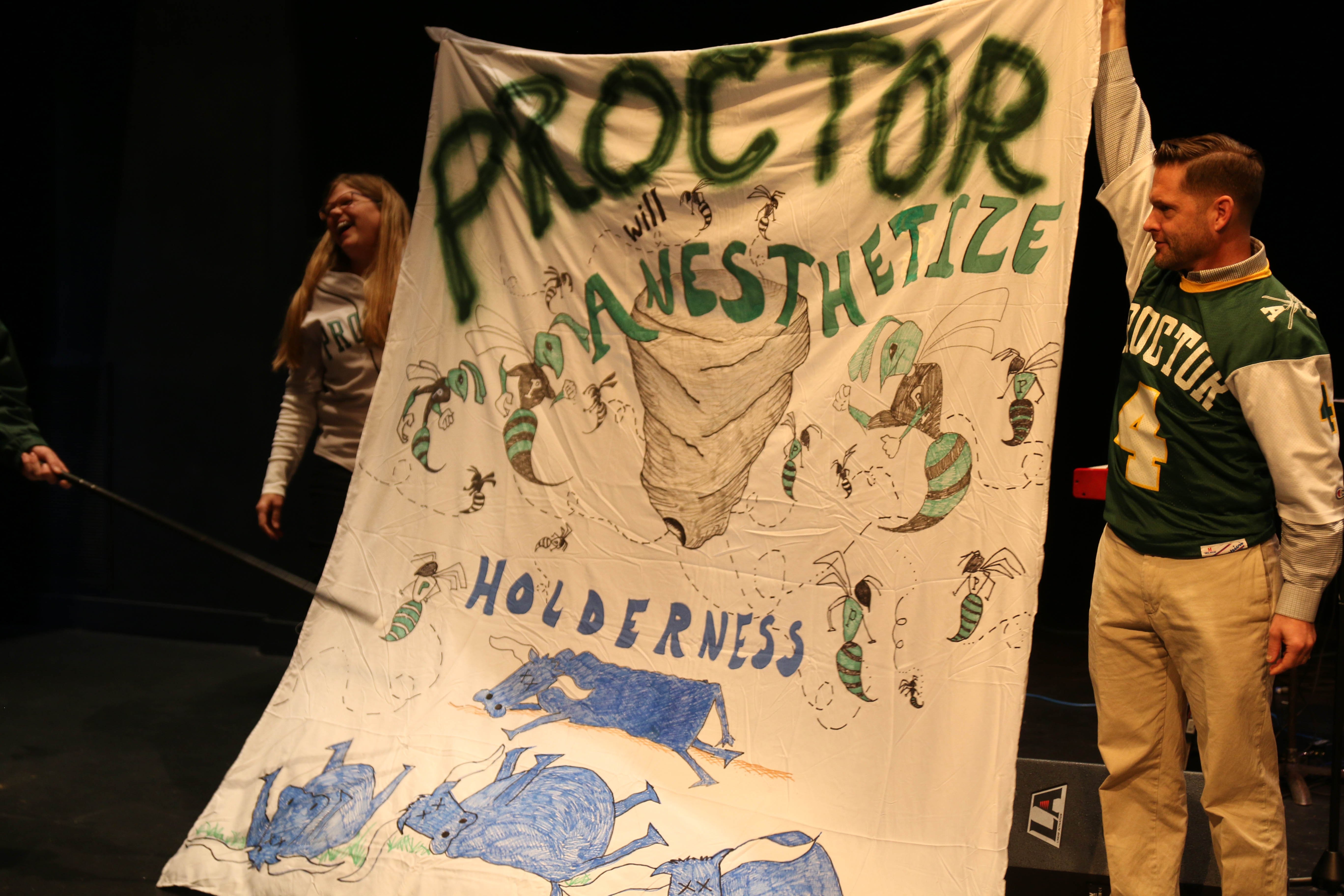 We enter Saturday in a 2 point hole after a strong showing by Holderness at the Lakes Region Cross Country championship. We are confident our teams will make up that deficit, but also know Proctor will never allow itself to be defined by athletic prowess. Sure we love to win on the athletic field (especially over Holderness), but we believe it is far more important to be defined by our willingness to support each other than it is to be victorious according to the scoreboard. Proctor is defined by our commitment to community, a togetherness that simultaneously buoys us through difficult times and empowers us to vulnerably share the pursuits of our passions - on the stage, in the studio, in the classroom, or on the athletic field - without fear of judgement. This is what Holderness Weekend is all about: celebrating that one word that will always be at the heart of Proctor: TOGETHER.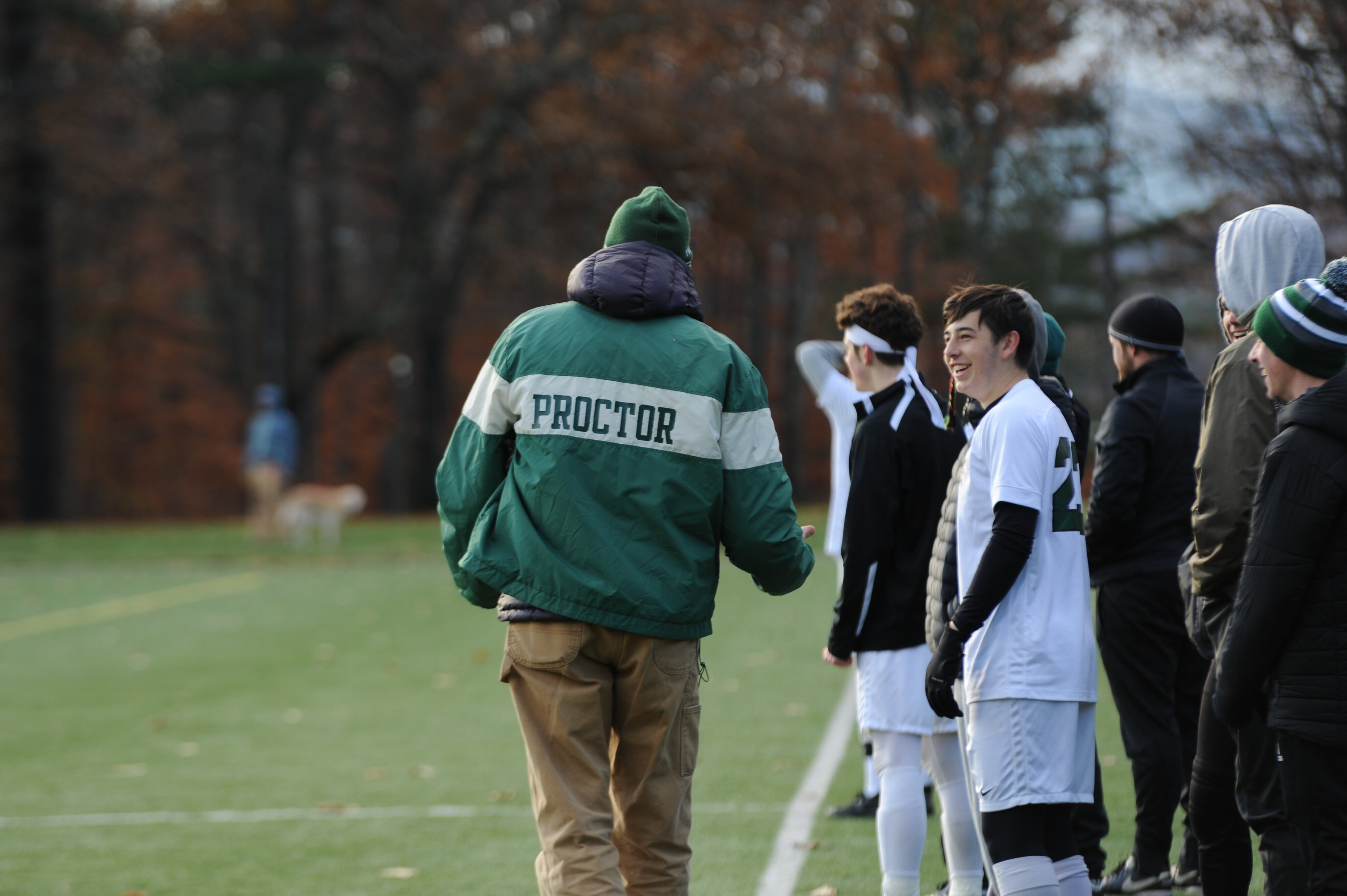 Schedule for Holderness Weekend:
Friday November 8 - Bon Fire and Pep Rally
Saturday November 10 - ENTIRE SCHOOL TO HOLDERNESS SCHOOL FOR GAMES
Girls' Varsity Soccer vs Holderness at 1:00 pm
Mountain Biking at 1:30 pm
JV Field Hockey vs Holderness at 2:00 pm
Boys' JV Soccer vs Holderness at 2:00 pm
Boys' JV2 Soccer vs Holderness at 2:30 pm
Varsity Field Hockey vs Holderness at 3:00 pm
Girls' JV Soccer vs Holderness at 3:00 pm
Boys' Varsity Soccer vs Holderness at 4:45 pm