While complaining there is "nothing to do on the weekends" seems to be a right of passage for every adolescent (enrolled at boarding school or otherwise), Proctor's weekend activities council does a masterful job planning Weekend Love each week. The breadth of on- and off-campus activities offered varies week to week, taking on the personality of the faculty assigned weekend team duties, and there is always something to do.
As you walk around campus on a given Friday or Saturday evening, there is the usual hustle and bustle in the Wise Center, games in the gym or on the turf fields, and off-campus trips leaving from the Stone Table outside the Brown Dining Commons. As you walk toward Maxwell Savage along Main Street, the faint glow of lights from the bay windows of what used to be the Blackwater Ski Shop might catch your eye. Now transformed into the Proctor Coffee House, the narrow, white building tucked next to King House and across the street from Ives House is a shining example of the student-centered approach to learning that transcends all areas of life at Proctor.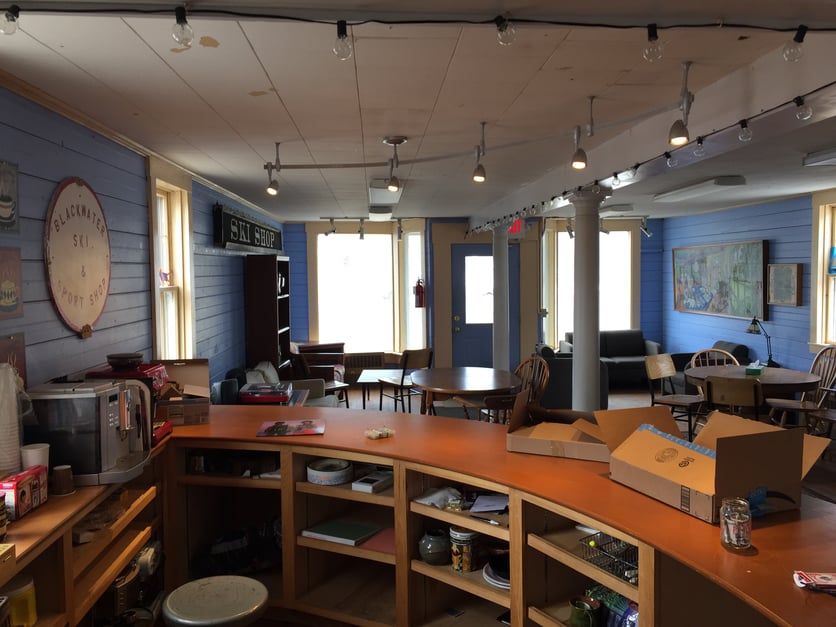 Founded in the fall of 2014 when Max Kaesshaefer '16, Patrick Bauer-Blank '16, Zack Doyle '16, and Cyrus Davis '17 decided Proctor needed a more relaxed venue for open mic nights, poetry slams, jam sessions, art shows, and late night caffeinated beverages, the group drafted a proposal and presented to faculty, administration, and the Board of Trustees. Following approval, the Proctor Coffee House was formed and student managers were assigned a budget by Proctor's Business Office, purchased furniture, equipment for the kitchen, and spent endless hours renovating the unique space. Over the past three years, the student-run business has been responsible for managing inventory, promoting their services, and providing a unique weekend activity that serves as the heart of Proctor's entrepreneurial spirit and student initiative.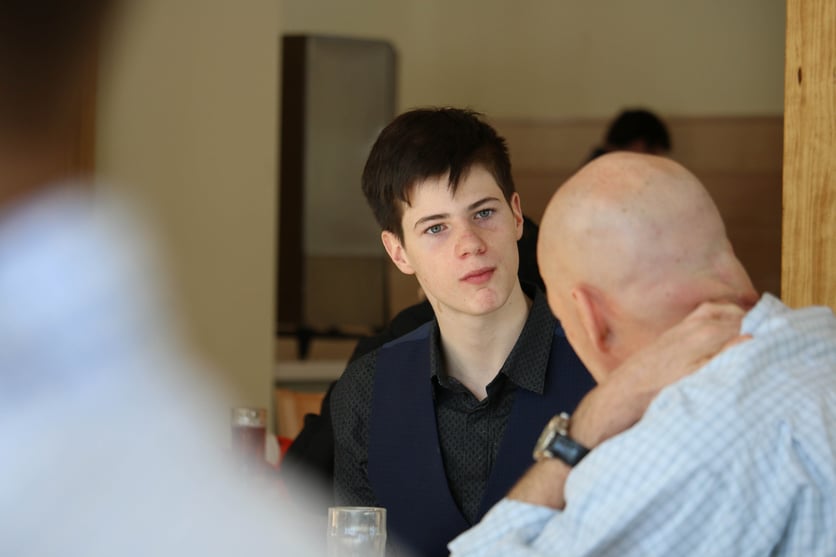 Today, the student-run Proctor Coffee House is managed by Toby Bannister-Parker '18 (above talking to his advisor Peter Southworth) and Sophie Nasvik '18, and plays a critical role in Proctor's residential life model. Toby reflects on the role of the Coffee House on campus, "The space appeals to a variety of students due to it being a comfortable and homey vibe. It possesses a social environment that has been adapted to the needs expressed by the students and has been a wonderful home to the musicians, artists, and outdoors students of Proctor."
Sophie echos Toby's thoughts, "In my opinion, a student-run business is essential at any school. It provides an outlet for student leaders to pour their ideas into, while still having the freedom to create what they want to. It gives younger students role models (who are not that much older then them) to look up to, and has shed a light on my future because I know so much more about what work ethic and being leader feels like due to my role managing the Coffee House."
Both Toby and Sophie were attracted to becoming involved with the Proctor Coffee House early in their time at Proctor. Toby notes, "I wanted to get involved with the Coffee House as a manager because of the role it played for me during my first year at Proctor." He adds, "When I first stepped foot inside of the café, I saw Max doing a set with his band, Kevin Oh and the Supreme Leaders. Max was such a welcoming and inclusive person that had strived to create a musical, artistic, and most importantly welcoming space that I knew I wanted to have a role ensuring the legacy of the Coffee House was preserved for the next generation of Proctor students."
Sophie's evolution as a manager of the space mirrors Toby's. She notes, "I originally wanted to get involved because I really looked up to two of my good friends who were the creators of the Coffee House, Max and Zack. They possessed qualities I admired, and I knew I wanted to model my involvement in the Proctor community." She adds, "They were the type of kids who helped keep Proctor different than any other school, and eventually I approached them and asked if I could help with the behind-the-scenes of the Coffee House. Unsurprisingly, they welcomed me with open arms."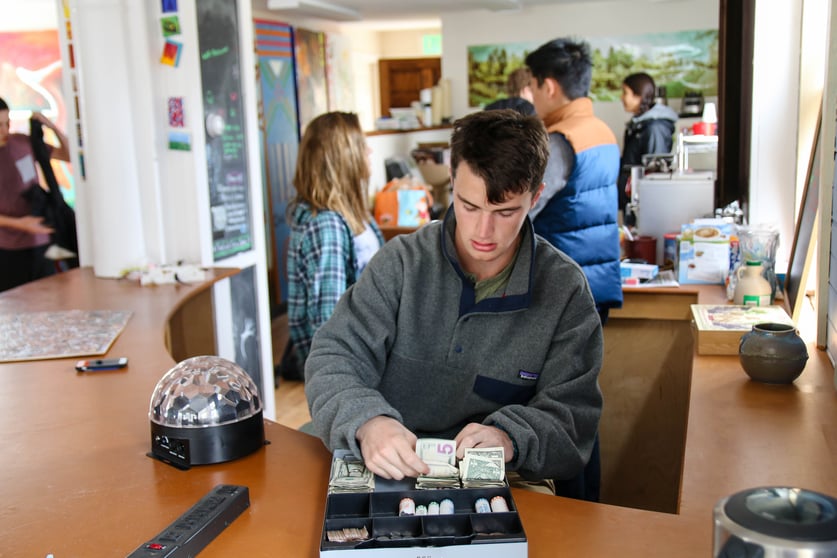 We've written in the past about Proctor's entrepreneurial spirit, both as an institution willing to start new programs and encouraging students to pursue their own passions. Sophie's experience with the Proctor Coffee House reinforces why entrepreneurial opportunities are so valuable for students on campus, "I've learned so much about the type of leader I am, and the type of leader I want to be, through my experiences managing the Coffee House this year. My advice to other students who want to get involved with a student-run business is to do it! You may not think you have much to offer the business, but you do. We all do. You will learn so much about yourself and you will not regret it!

Over the course of the past weekend, dozens of students passed through the doors of the Proctor Coffee House. Some came for a latte' (they're quite good actually!), while others wanted to play music with friends, and yet others wanted a quiet place to play cards. In a world where so many of us are looking for something to entertain us, the Proctor Coffee House has quietly provided just what we didn't realize we needed, a place to slow down, hang out with friends, and enjoy the richness that is life at Proctor.