If you were to create a musical score for the school year, you would feel the cyclical crescendos building toward the end of each trimester. Over the past week, the beat quickened and volume intensified in the background music of our lives at Proctor as we celebrated student work and began preparations for commencement on Saturday.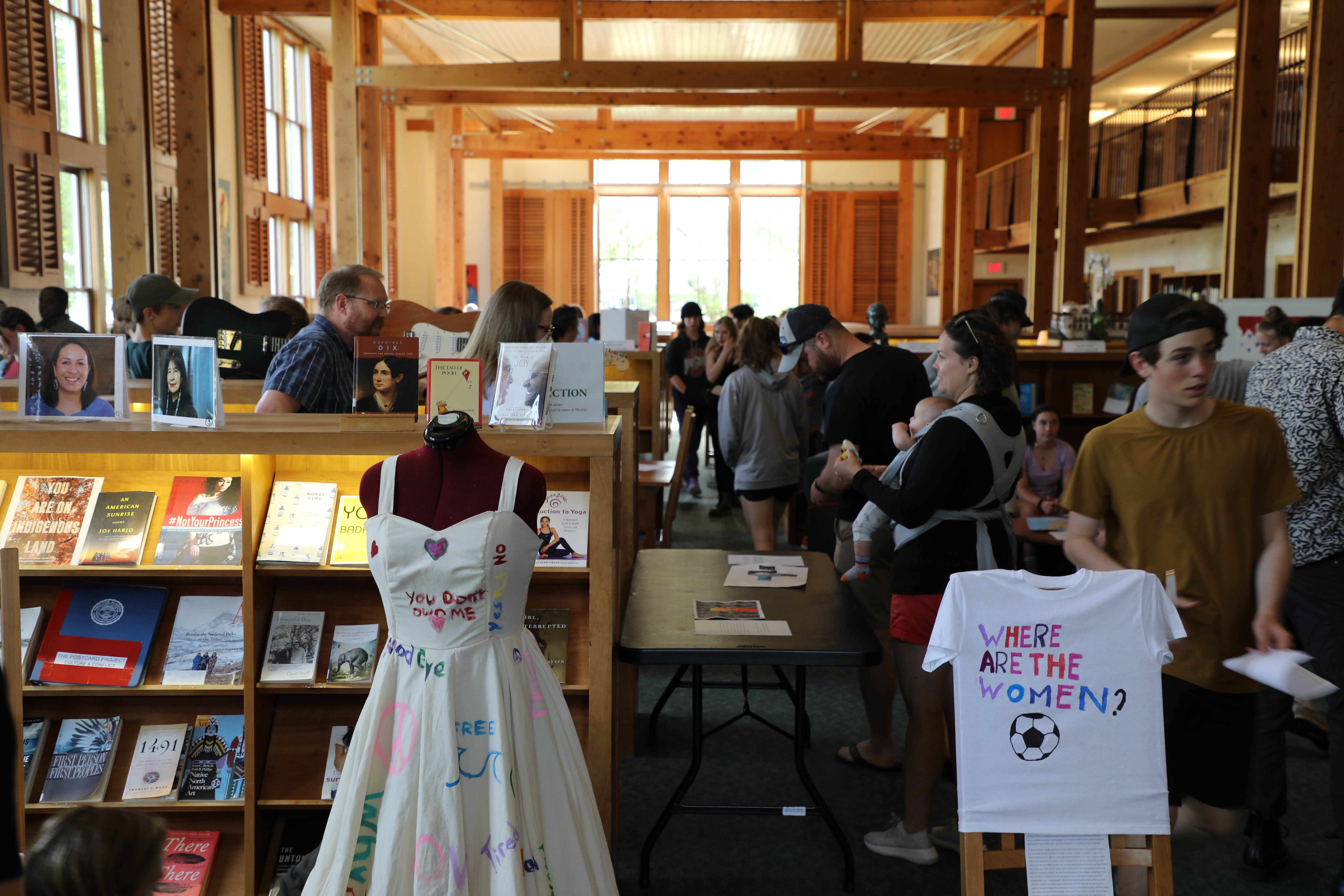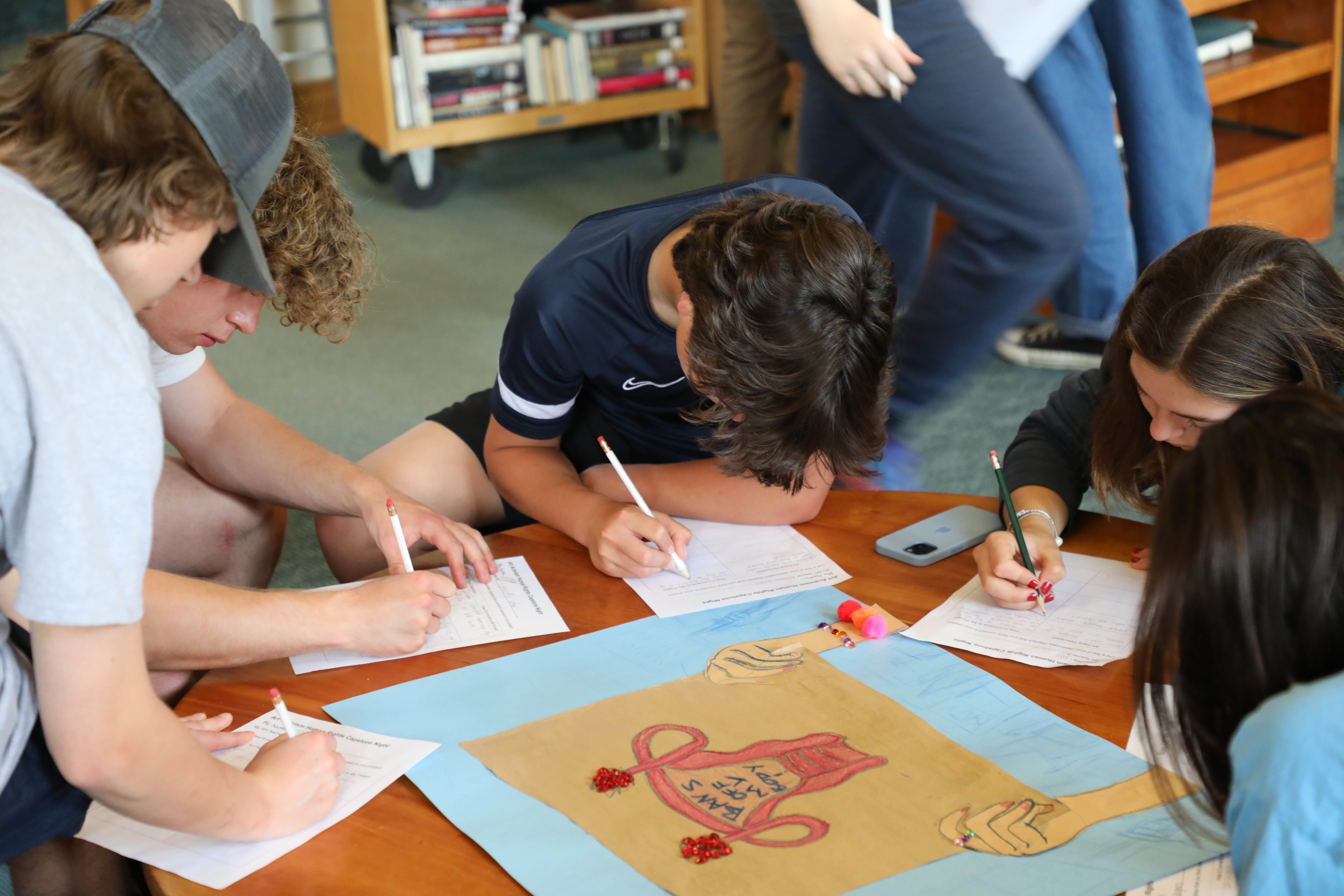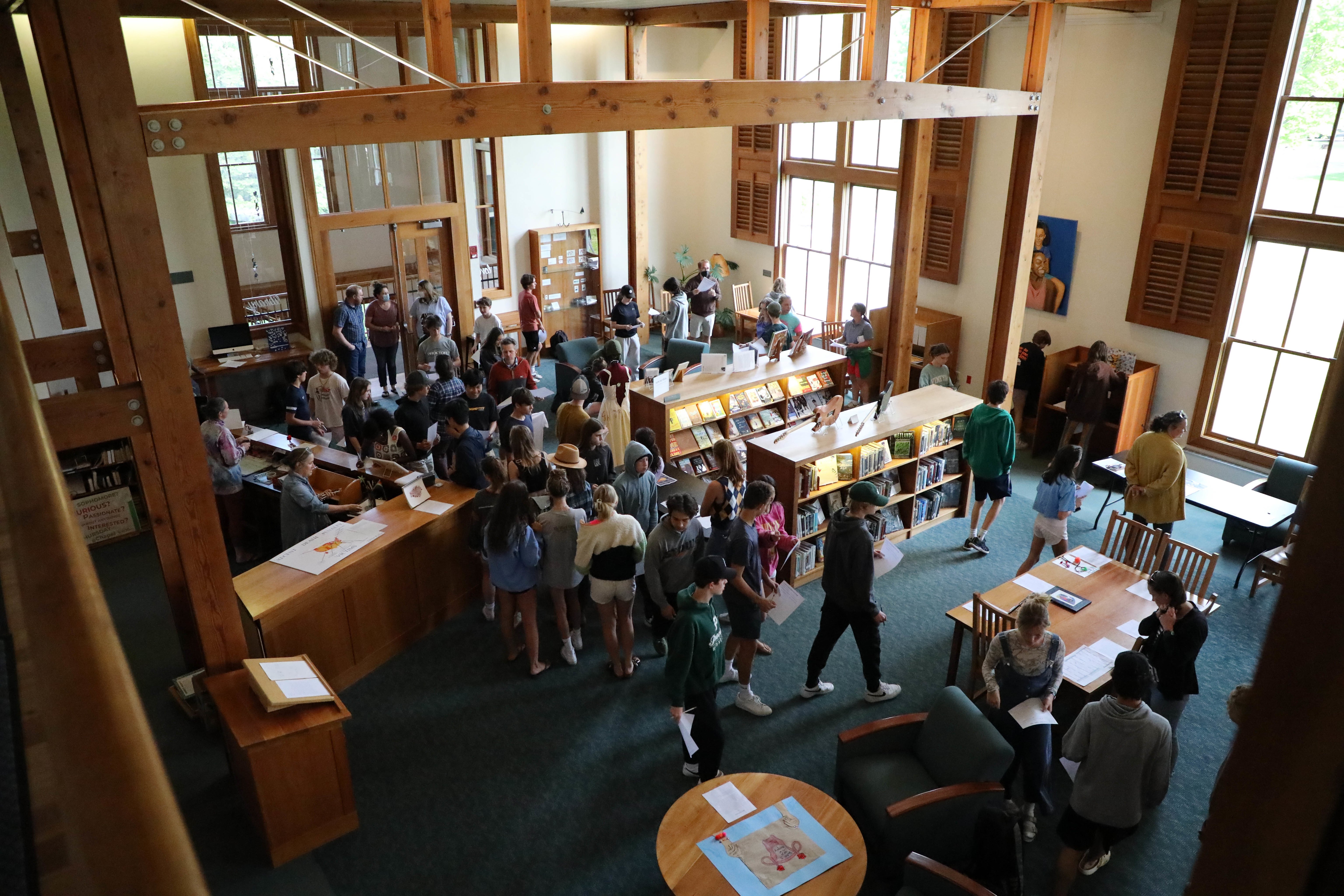 On Monday, all of our 9th graders shared their Humanities capstone projects in the Lovejoy Library. As we filtered through the space, taking in the creativity and diverse thinking of our youngest students, we saw the future of Proctor in action. The energy and enthusiasm of this ninth grade class is quite remarkable. Over the past ten months, they have begun to take ownership of this school as their own. They are no longer "new", instead, pride in their school is worn on their sleeves as they prepare to step into their sophomore year.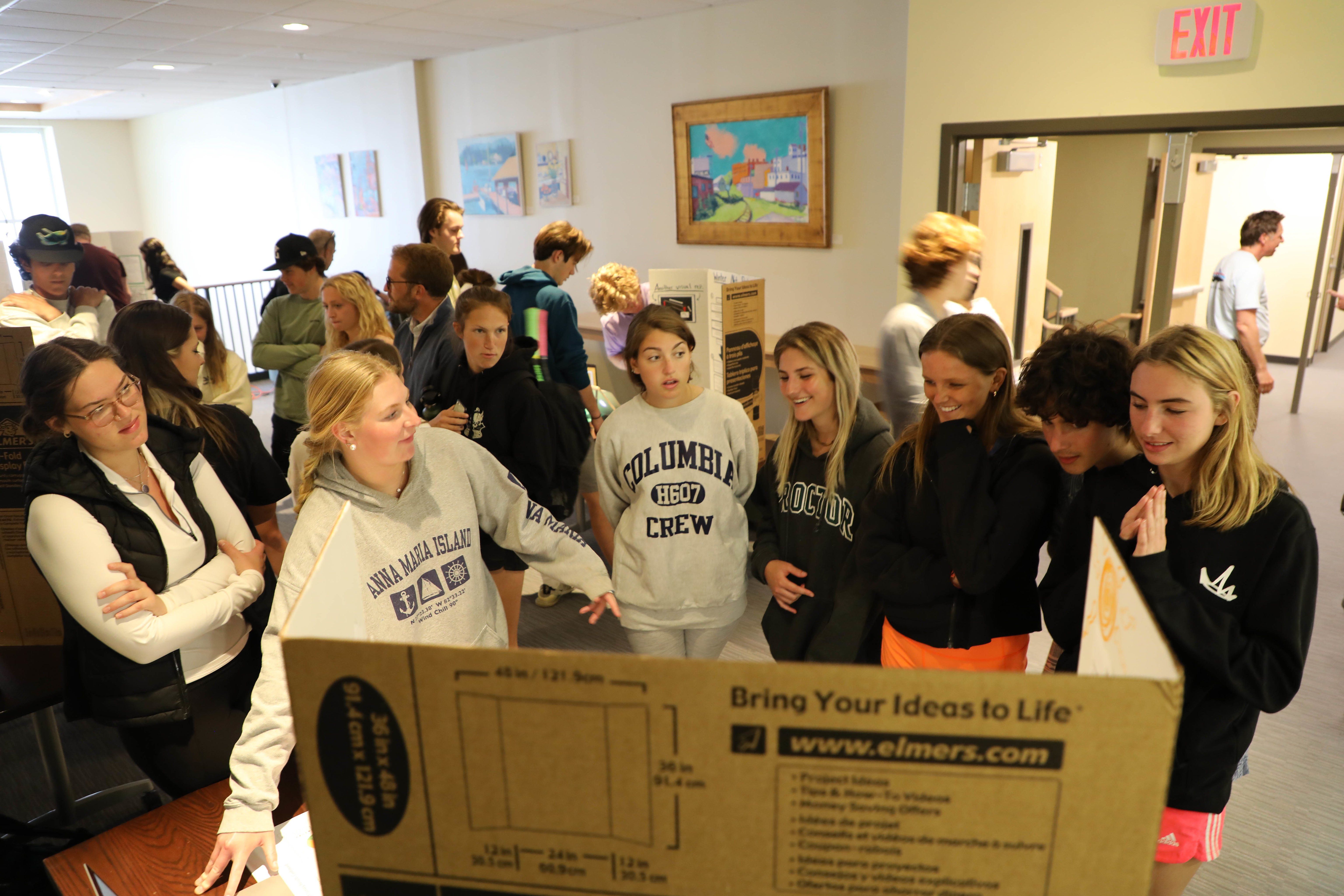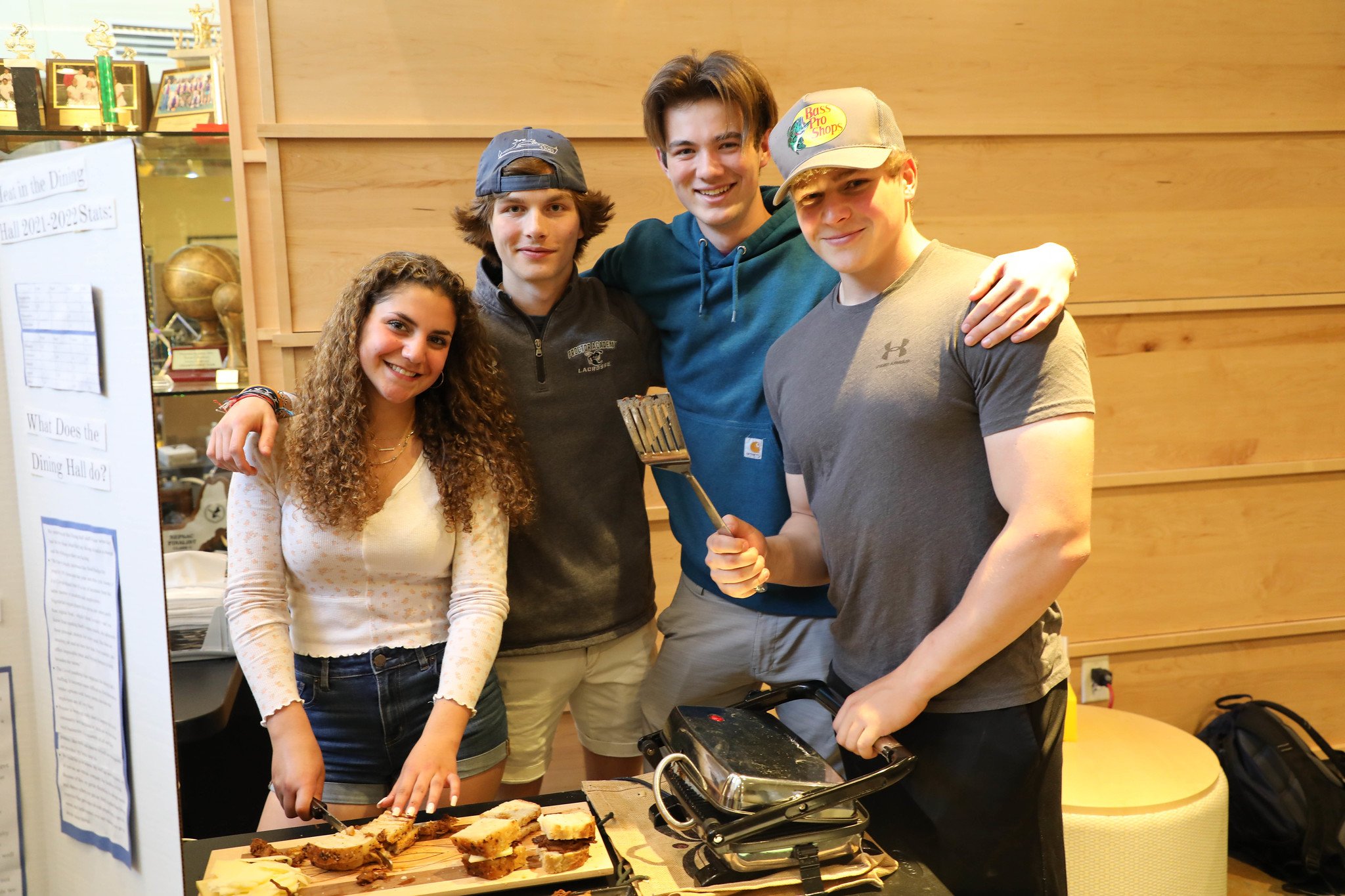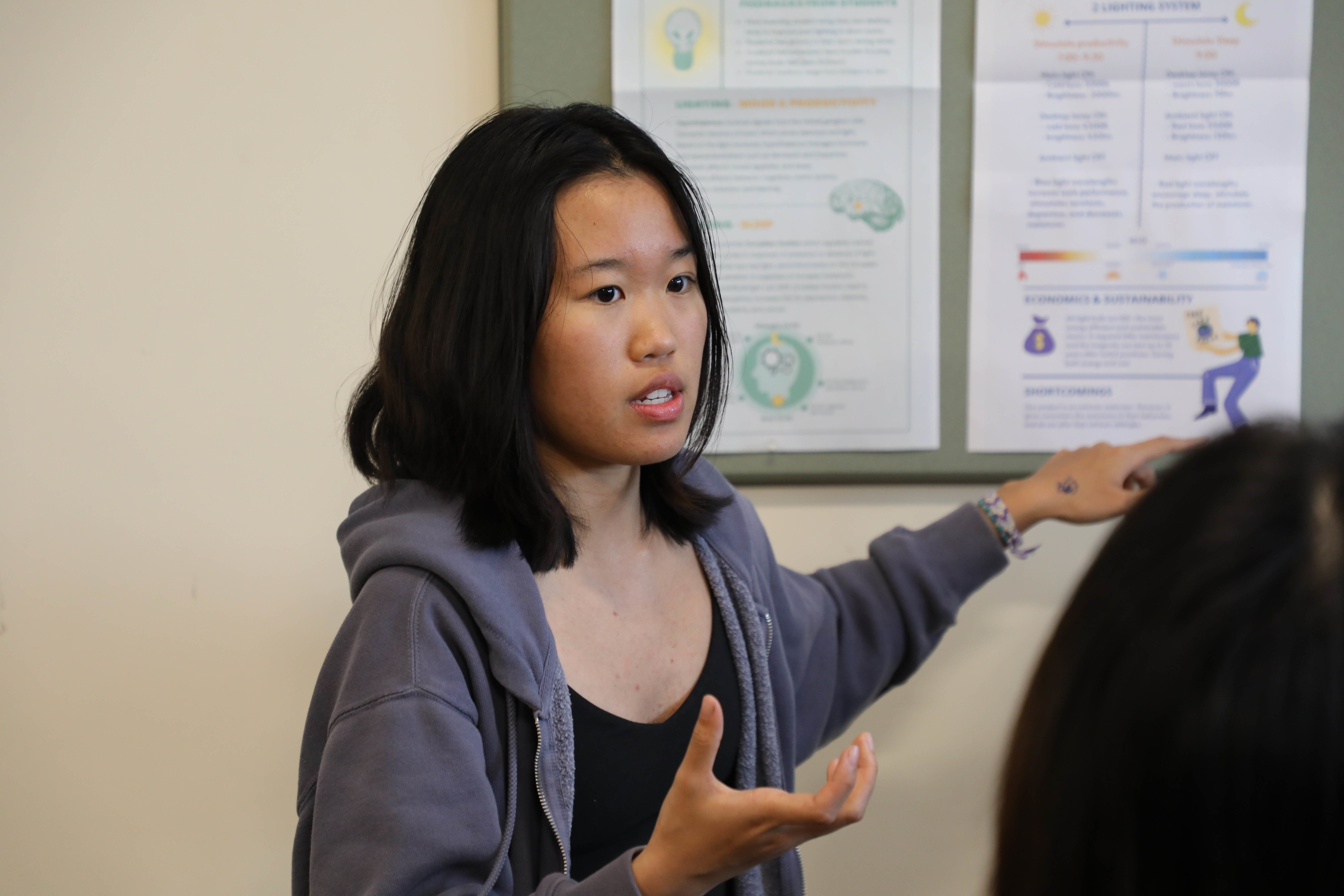 On Tuesday evening, we held our biannual Innovation Night in the Farrell Field House. Showcasing work from Engineering, AP Environmental Science, Woods Team, Physics, Psychology, Culture and Conflict, Economics, and Neuroscience, students publicly displayed their learning to the whole community. Projects ranged from researching the sourcing of local food products for our dining hall to behavior modification experiments to designing portable solar charging stations to presenting economics research and design projects. It was a reminder that while we may not be able to see all that is happening in our classrooms, our students are engaged and doing great work!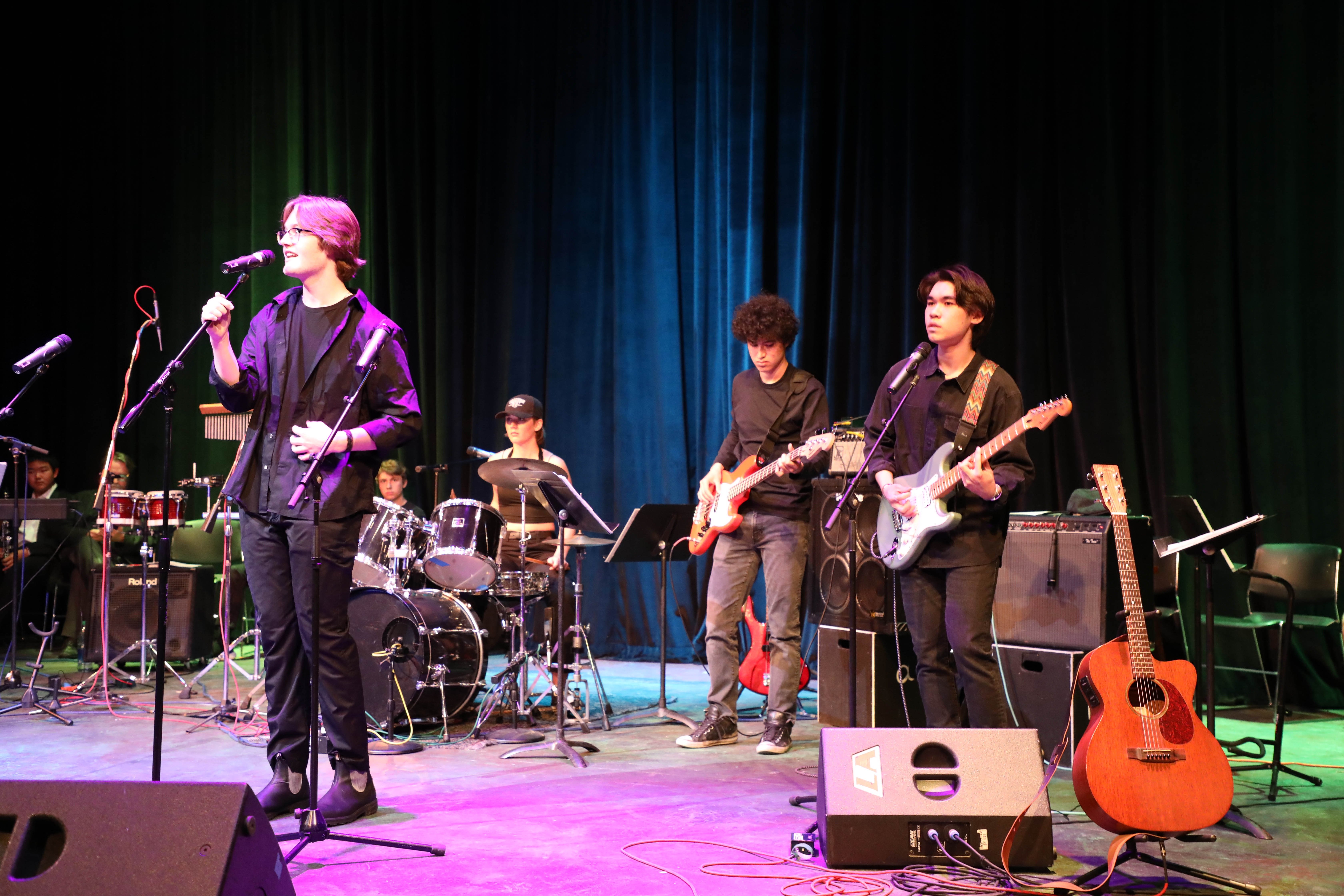 On Wednesday, our seniors were the center of our attention during both Express Fest arts celebration and our Senior Project Exhibits Fair in the Farrell Field House.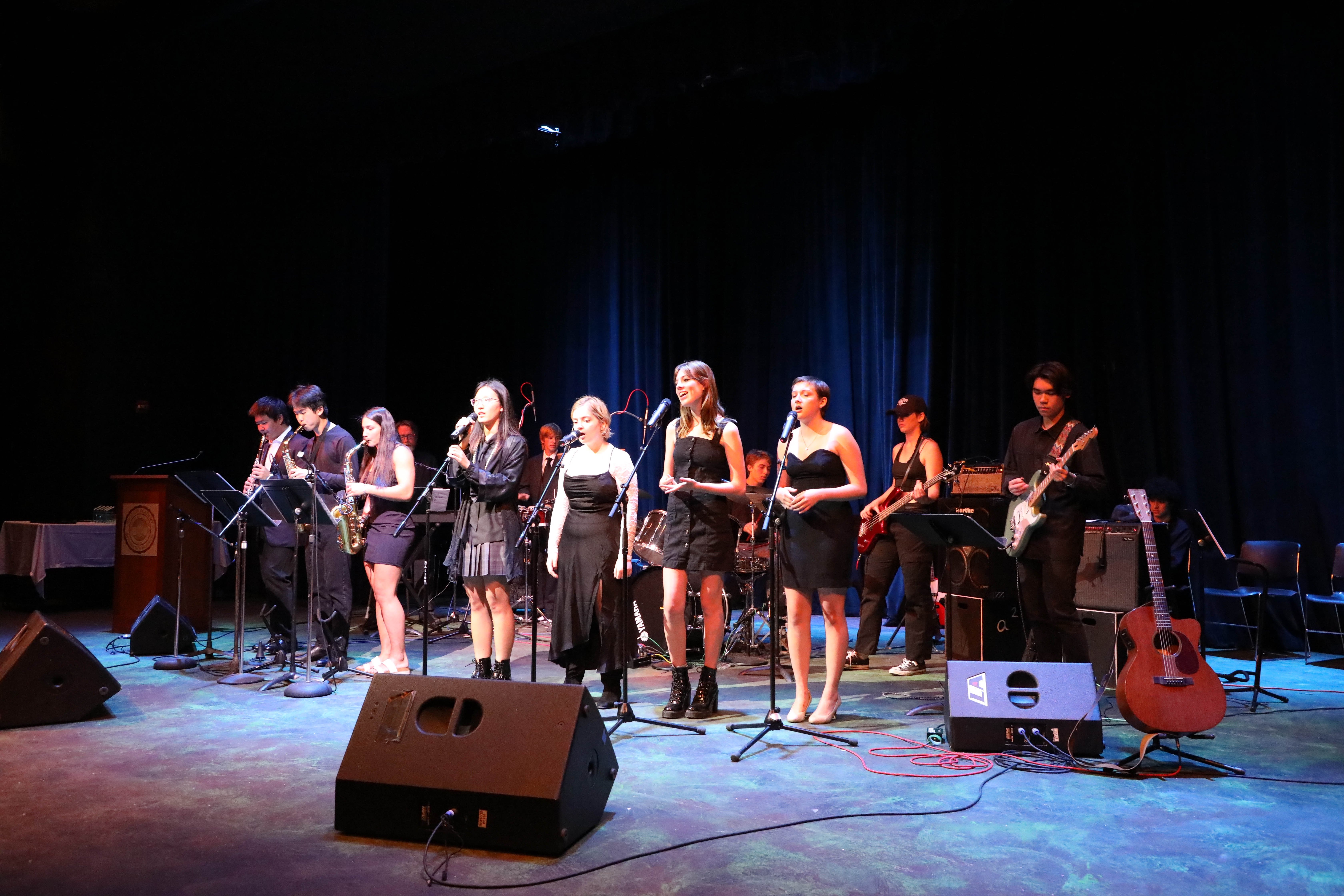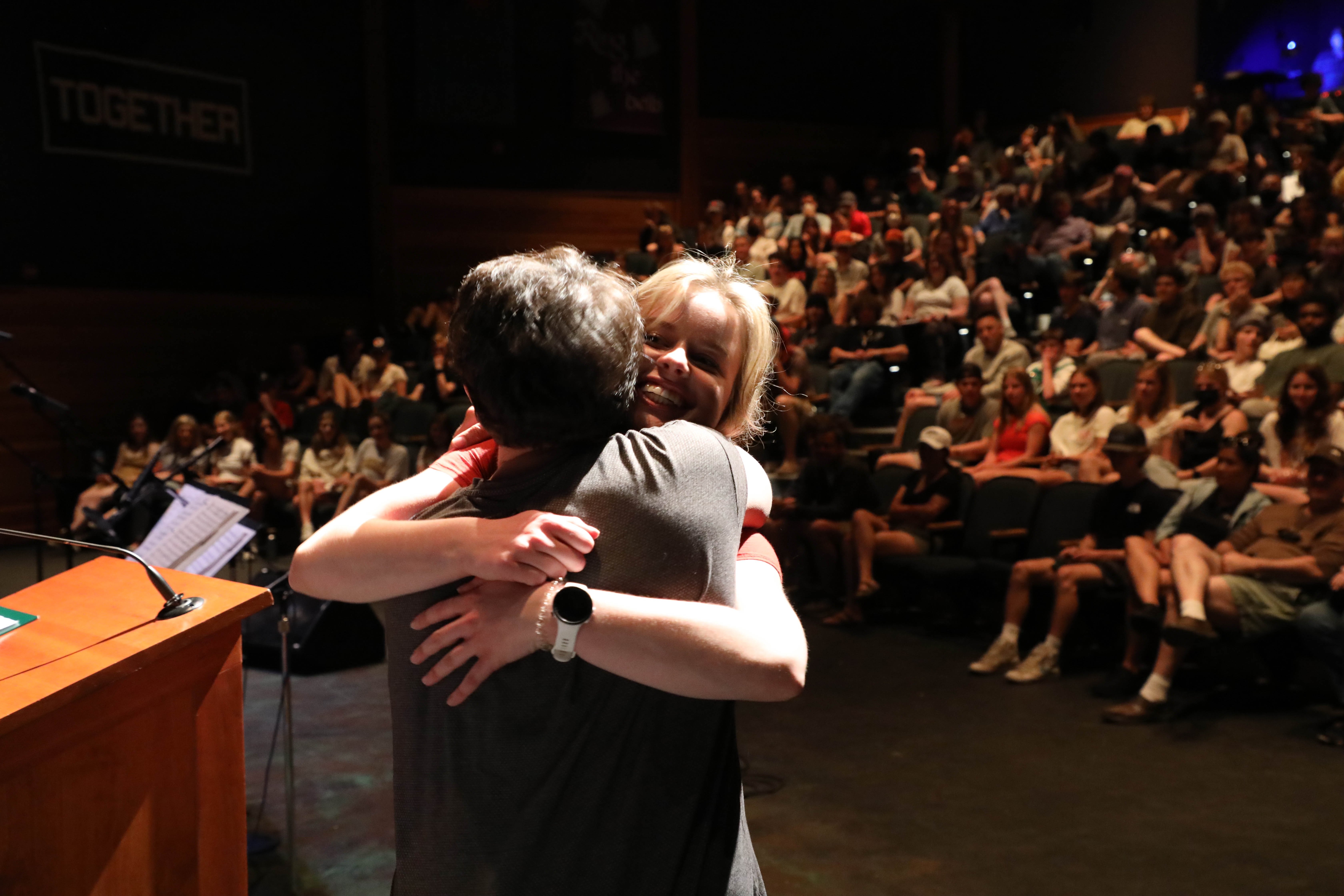 Express Fest affords the entire community an opportunity to celebrate the arts at Proctor through musical performances and senior art awards. Our Jazz/Rock Ensemble and Band Recording activity brought down the house with their performances, while our arts faculty shared their passion for their work and their students during award presentations.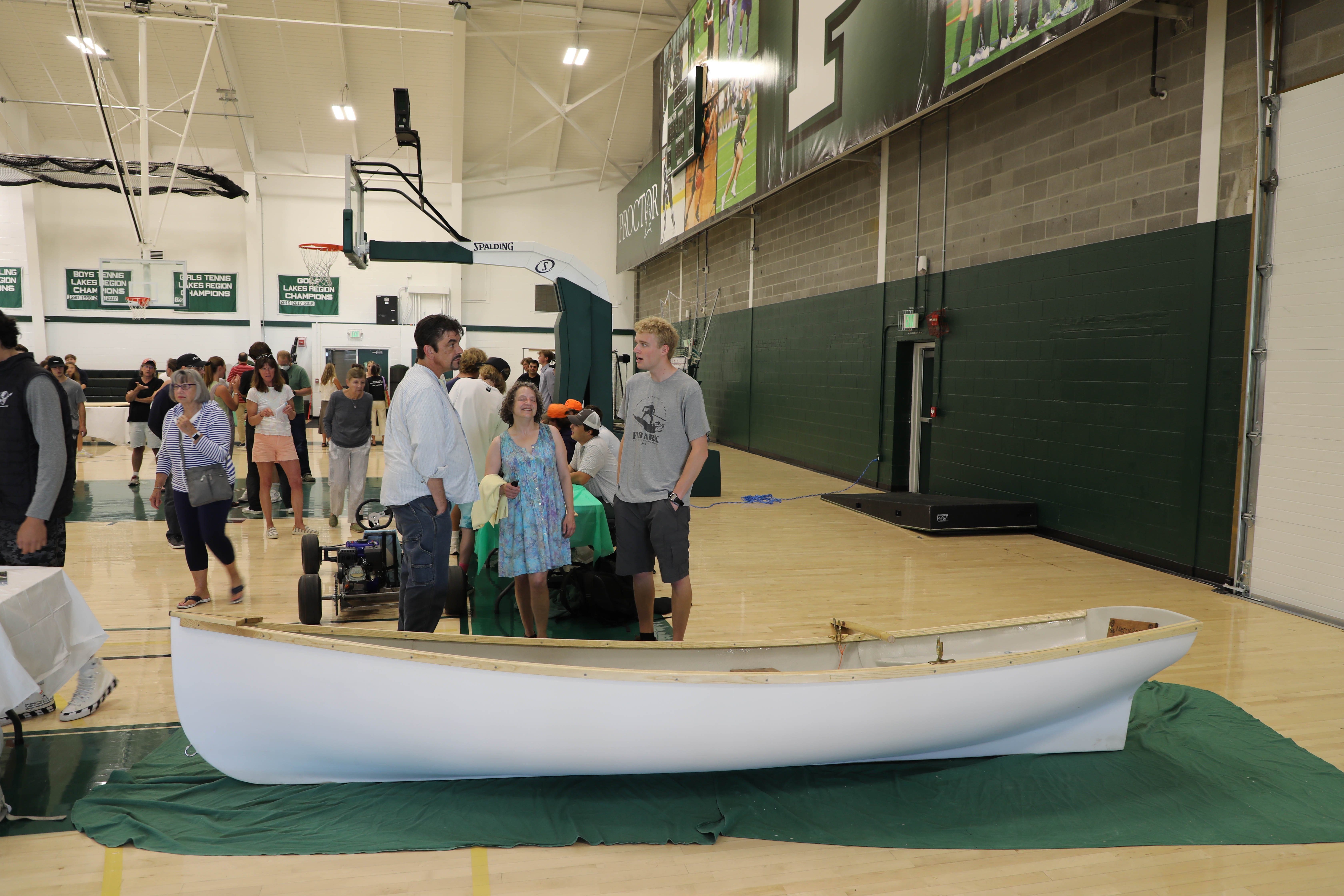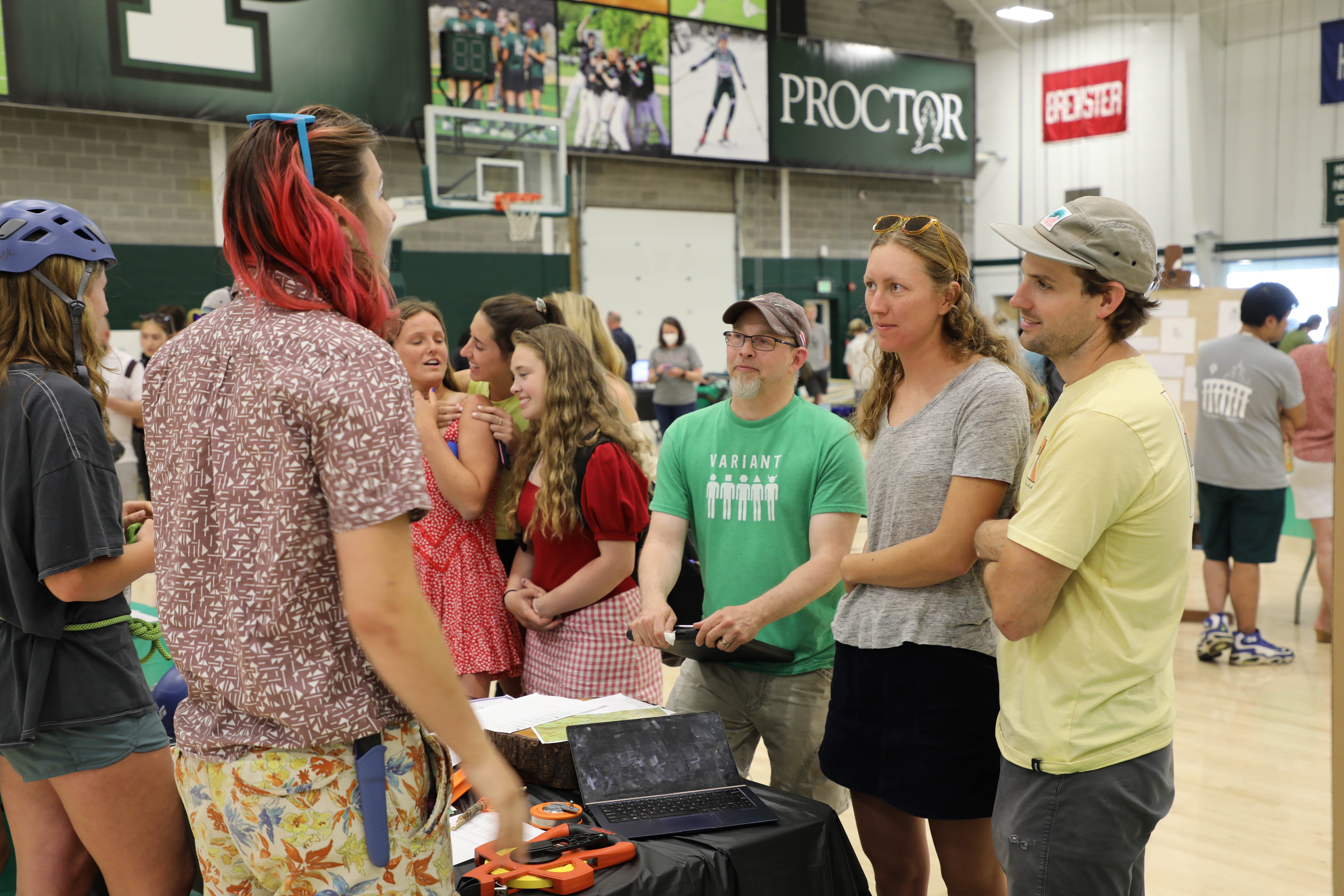 Immediately following Express Fest, we transitioned to the Farrell Field House for our Senior Project Exhibit. Over the past three weeks, the vast majority of seniors have pursued their varied interests through an immersive learning experience. Ranging from spending those three weeks working aboard a tall-ship to volunteering in Costa Rica to helping in Proctor's Development Office to backpacking to develop a business plan for a car detailing business, our seniors stepped out of Proctor's classrooms into the classroom of life. Often, the most powerful learning that takes place on Senior Project is that of independence and accountability, but there was certainly plenty of other learning that took place as well.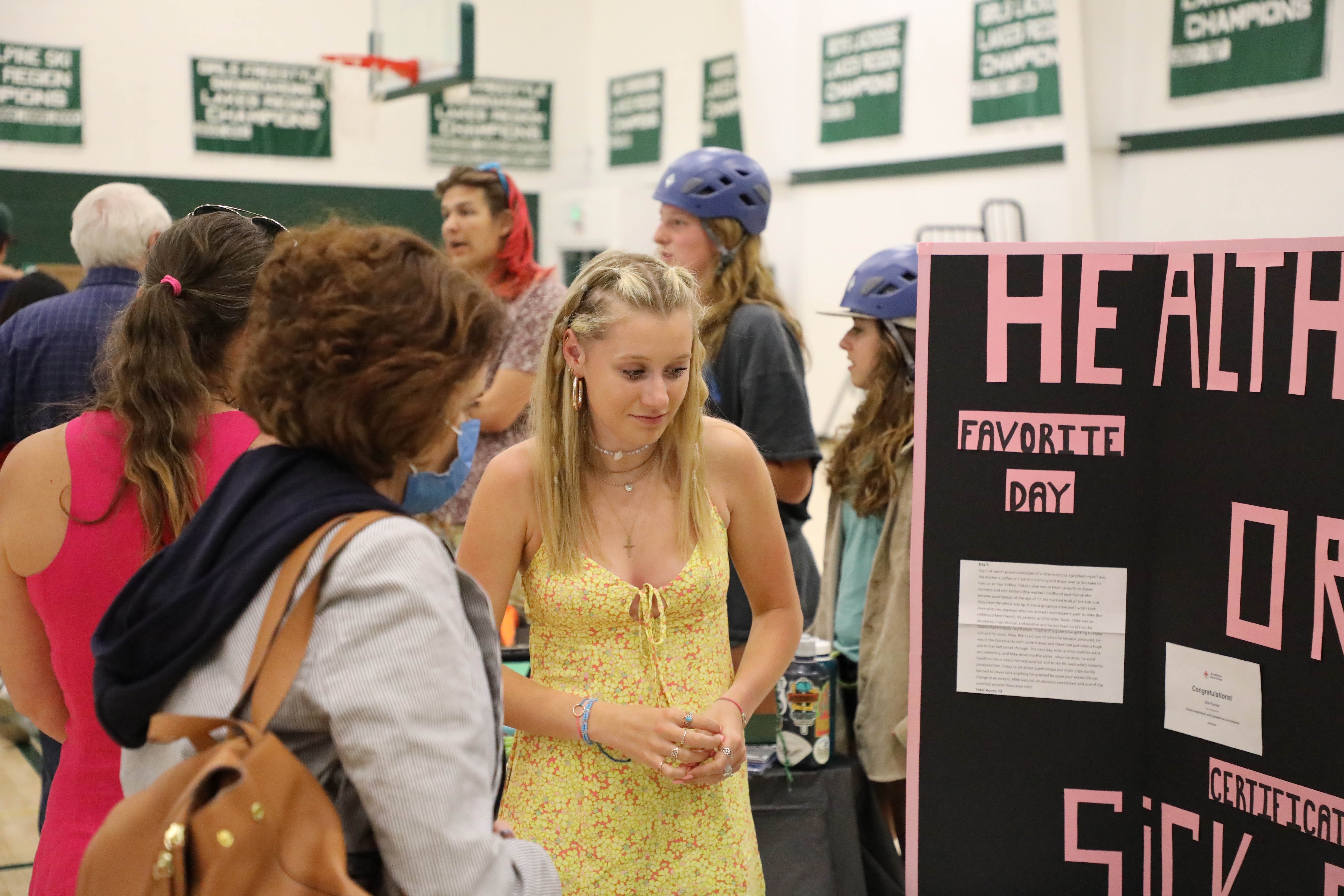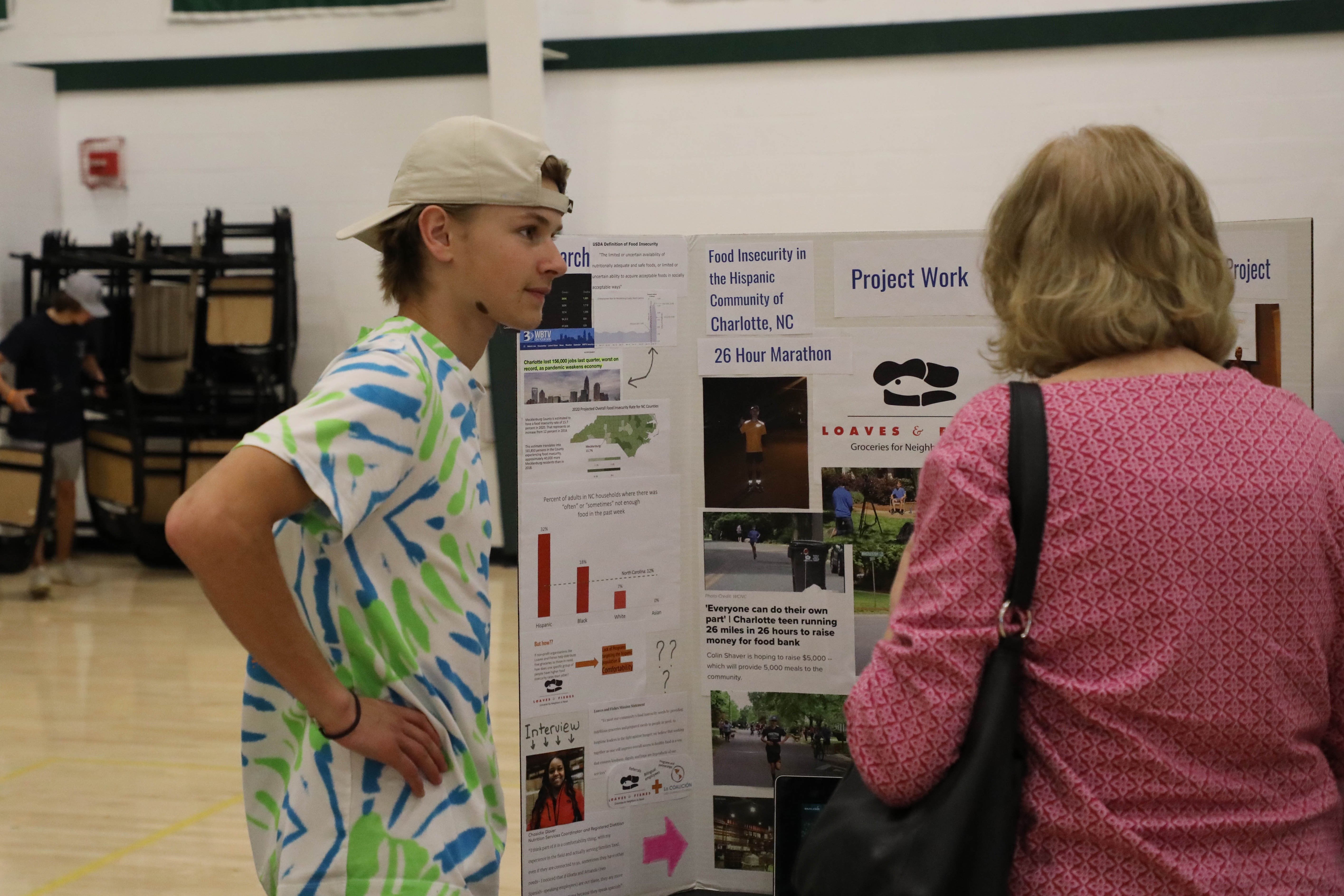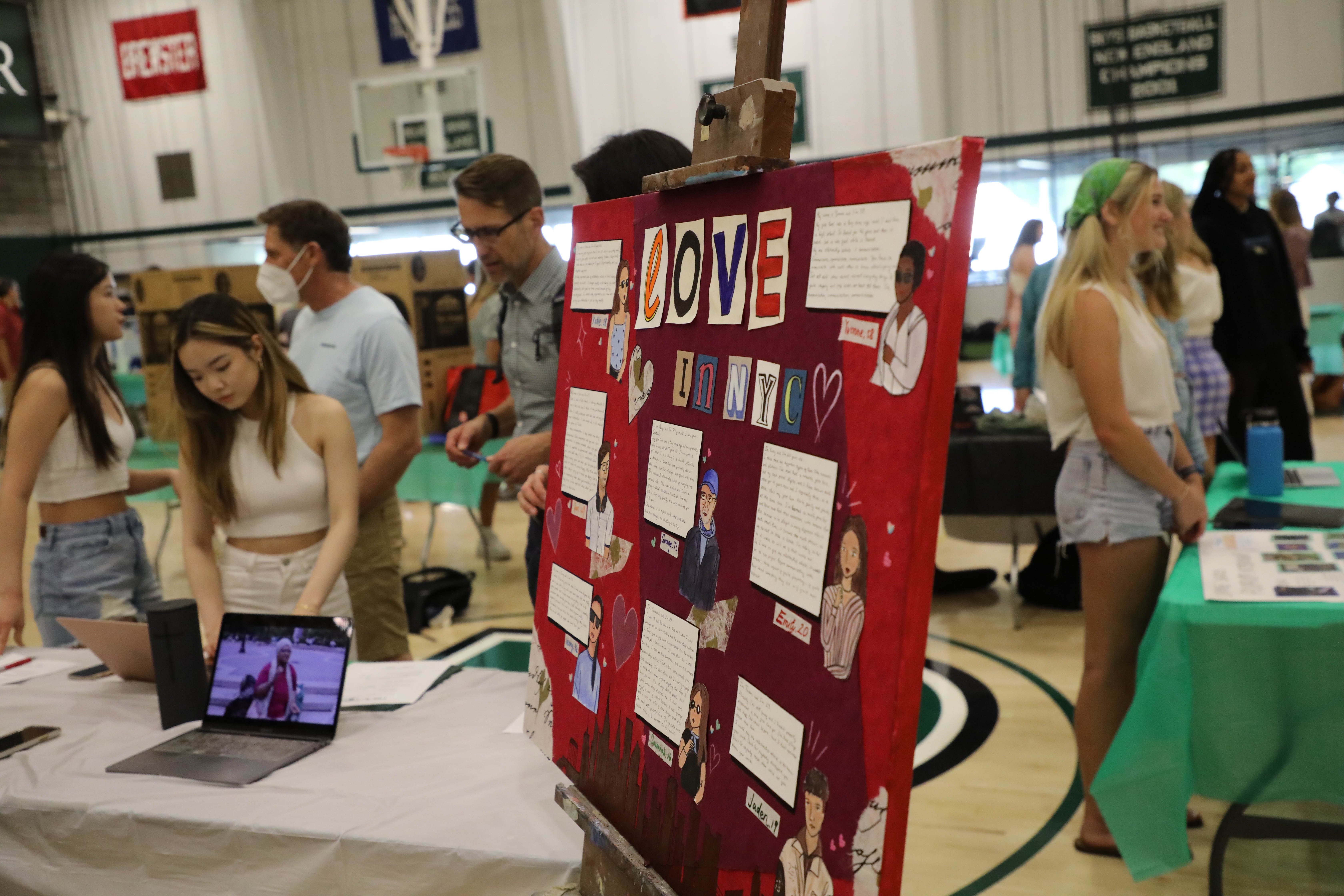 This past week served as a microcosm of all that is happening at Proctor during the school year - the fun, the engagement, the learning, the trust building, the creating. Like any good musical score, the soundtrack of the past ten months has been filled with all of the emotions of life: moments of elation, sadness, hurt, mourning, support, joy, pride, and so much more. Through it all, we are reminded that Proctor is a dynamic community, one that is always in motion, ebbing and flowing and evolving, all while orbiting around an essential core that guides us and shapes us. This is our work as adults and students: to be careful stewards of the essence of Proctor through each school year. This year, we can say with confidence that we all have stewarded Proctor well. What a responsibility. And what a gift to those who will step into Proctor next year.