Proctor is far from a traditional boarding school. Sure, we have traditions (Holderness Weekend, Polar Swim, the Hays Speaking Contest, and Winter Carnival), but we are not driven by them; they are simply nice features layered on top of the core of who we are as a community. We thrive on evolutions and shifts and changes, recognizing that when we become stagnant as a community, we stop growing as individuals.
And yet this year more than most, we crave the constancy of tradition. We long for a week that feels "normal", for the trek to and from assembly, students streaming down the hill in front of the Wilkins Meeting House and filtering into the Wise for snacks or across the street to JJ's Market for a breakfast sandwich before class. We desperately miss these whole community moments that tie us together.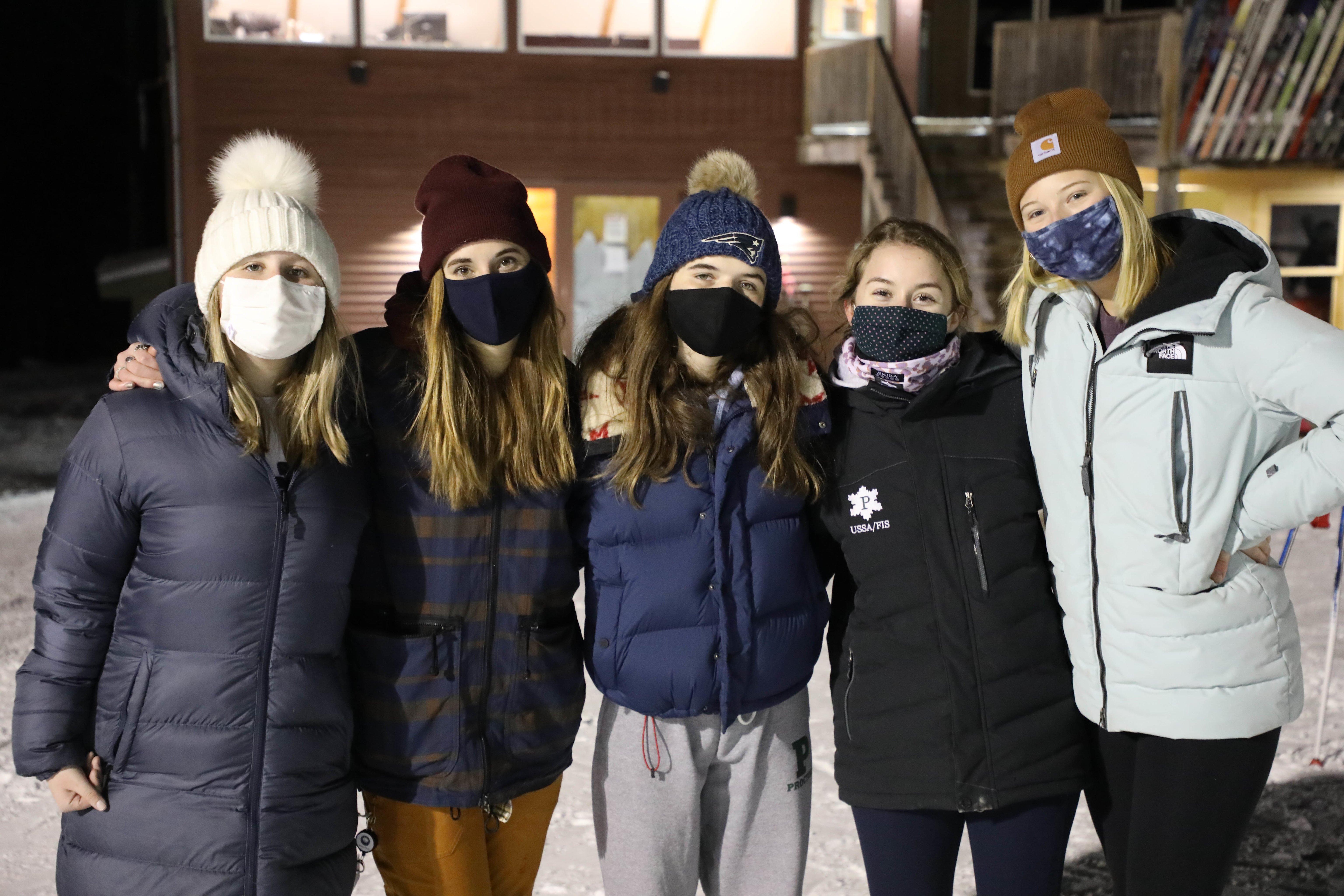 For the past fifteen years, we have celebrated the unique role Proctor plays in the local ski world with a community-wide celebration at the Proctor Ski Area. The event draws local ski enthusiasts of all ages to a potluck dinner, under-the-lights Nordic and alpine skiing, fire pits, music, and of course the torchlight parade to cap the evening. Earlier this year, we had to cancel the public aspect of this event, but remained committed to providing a special evening for students.
More than 100 students made the short trip across campus to the Proctor Ski Area, strapped on their skis and snowboards, and stepped into a time machine that (almost) brought us to our pre-Covid days. Students took lap after lap up the t-bar, gathered in the terrain park for Proctor's version of an X-Games event, and simply hung out enjoying the atmosphere. It was an evening of no commitments. No expectations. No sense of loss that has become far too much a part of our lives over the last year.
Special events like this annual Proctor Ski Area Celebration do not simply happen. They take hard work, planning, and involvement by so many. Thank you to our Student Activities Coordinator Erica Wheeler '00 for organizing the event and to Proctor Ski Area Manager Garry George '78 and his crew for extending their LONG day of hosting races to make sure the conditions for our students were pristine. Traditions may not drive Proctor like they do other more traditional boarding schools, but we understand and appreciate the importance of having events throughout the year that tie us together and remind us that even during the most trying of times, we have each other.