During a normal year, Proctor's campus would be buzzing with activity as we prepared to welcome hundreds of alumni to campus for our annual Alumni Reunion. For the second straight year, however, we have had to offer a virtual reunion due to Covid-19 and limitations on campus gatherings. Proctor's Alumni Office continues their series of virtual events this weekend with Proctor Reunion 2021!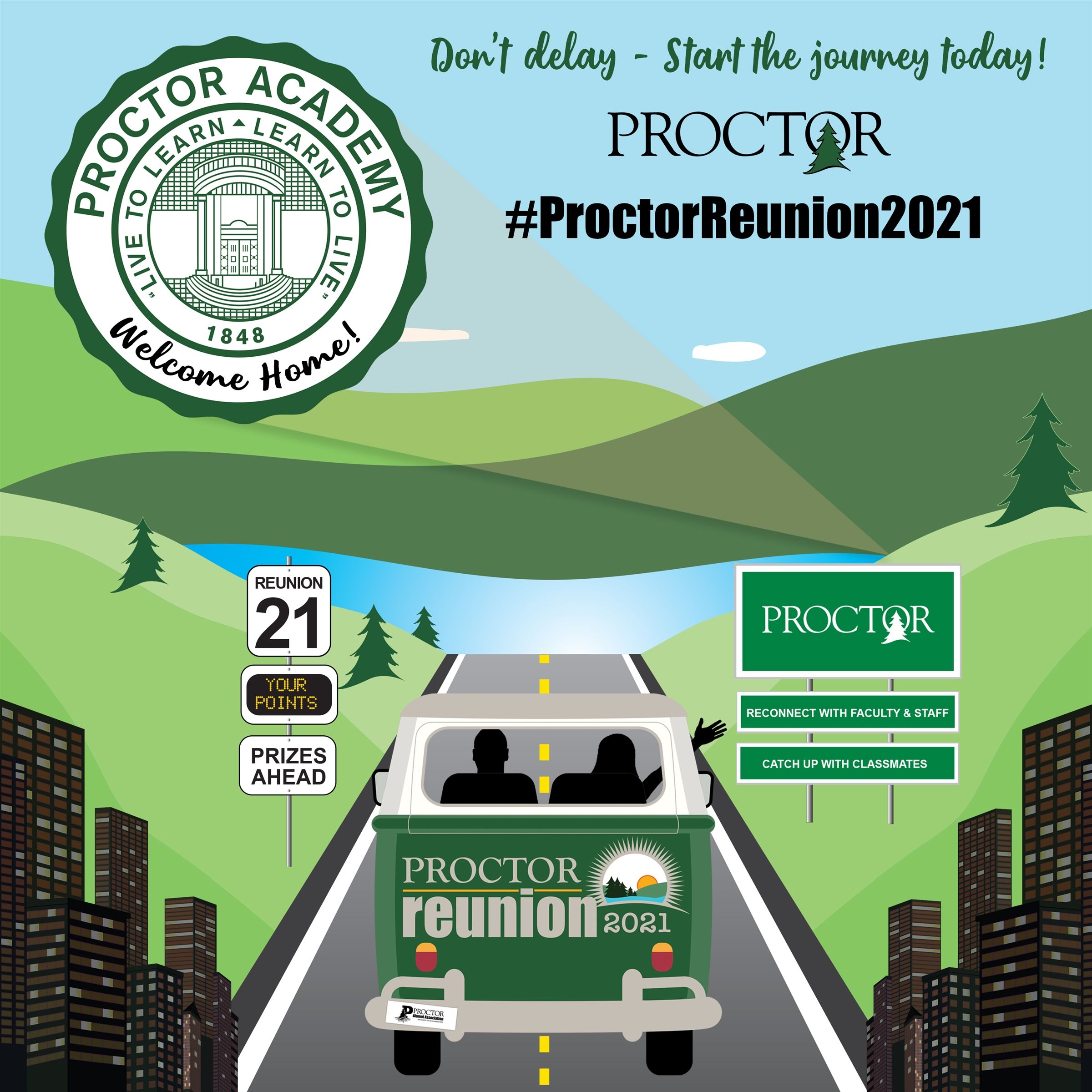 Live events on Friday, Saturday, and Sunday nights will provide alumni opportunities to hear from the Alumni Council, outgoing Head of School Mike Henriques, incoming Head of School Brian Thomas, and engage in class gatherings. Each event will be recorded and available for viewing at a later date, but our hope is you will choose to join us this weekend as we celebrate Proctor, our connections to each other and this wonderful little school in Andover, New Hampshire.
Weekend Schedule:



For many of our alumni, Proctor's physical campus has changed drastically since they last walked the pathways from their dorm to the dining hall. Keith Barrett '80 takes us on drone virtual tour of Proctor's campus today in the video above. Be sure to spend a few minutes getting a bird's eye perspective of the remarkable transformation in Proctor's physical plant over the past two decades.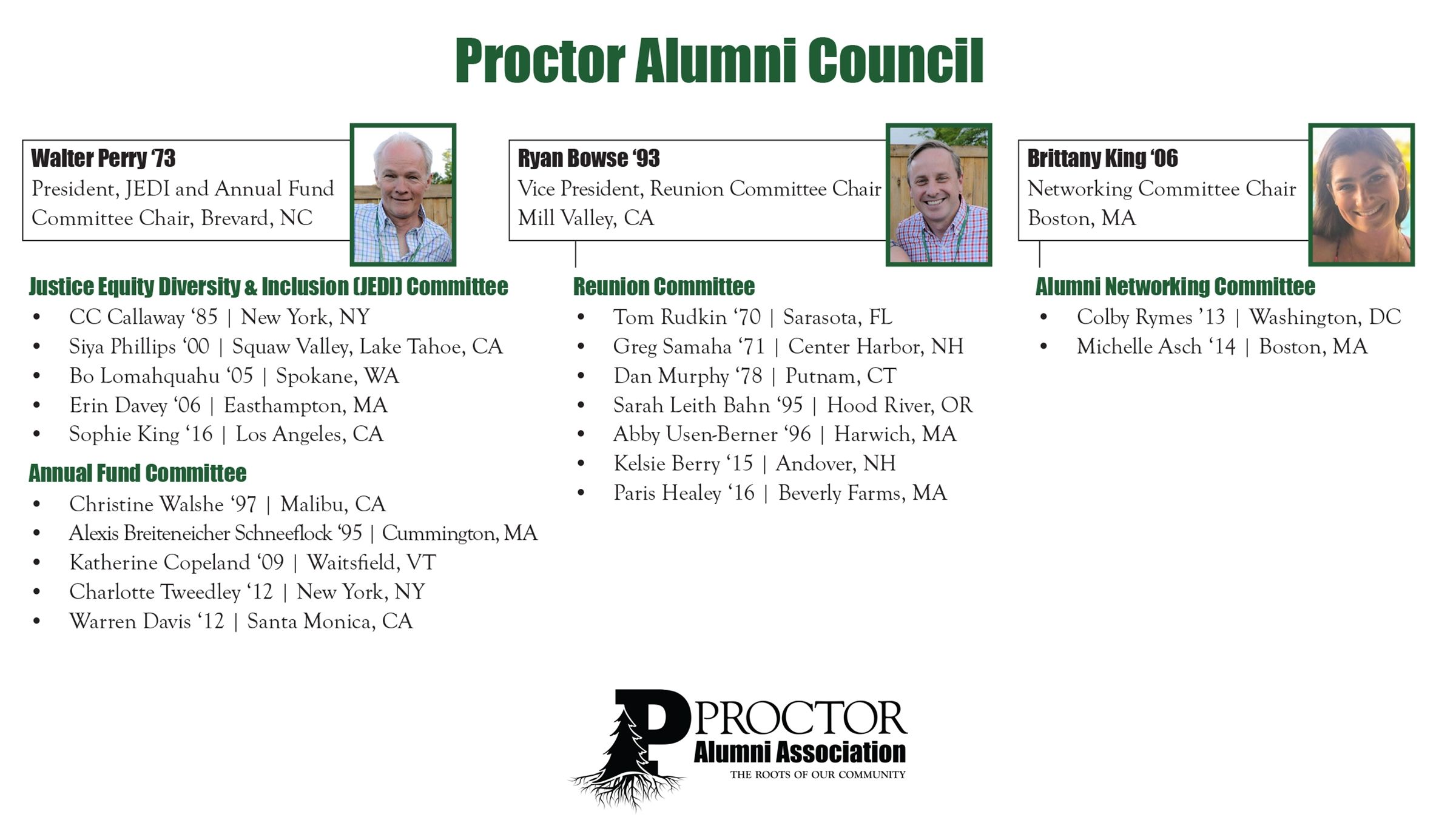 Core to making this year's virtual Reunion 2021 a success has been the involvement of Proctor's Alumni Council. The group's evolving structure over the past five years has led to remarkable opportunities for both Proctor alumni and current students to connect, engage, and network. While we all wish we could spend this weekend in-person, connecting with members of the Proctor Alumni Council listed below can provide each of our alumni an opportunity to increase their engagement with Proctor. There are countless ways to get involved, and our only hope is that each of our alums finds a way to remain connected to Proctor moving forward. Start that connection by jumping into our Virtual Reunion Events this weekend!