Proctor Academy is thrilled to welcome the work of artist Jozimar Matimano to our exhibit space in the Lovejoy Library from January 5 through the end of May, 2022. A fine art painter from the East Democratic Republic of Congo and now a naturalized American citizen living in Manchester, New Hampshire, Jozi's work skillfully ranges between joyful, intimate moments and political, economic and identity challenges of daily living.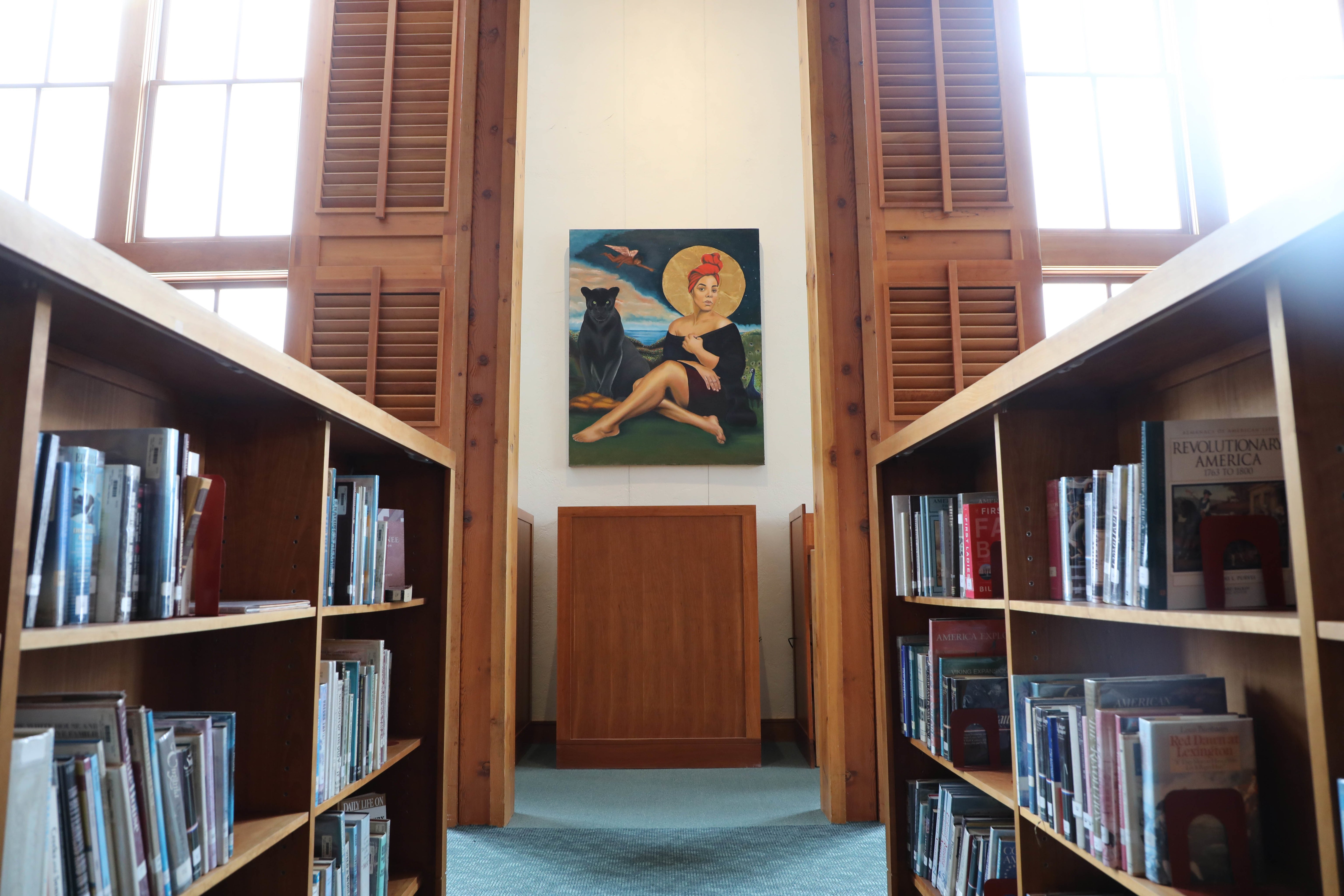 When Jozi was 10 years old, due to the civil war at home, he and his family were forced to flee to Uganda where they would live for the next decade. On October 5, 2016, he moved from Uganda to Manchester, New Hampshire as a refugee through a program called International Institute of New England. Enhanced by his life experiences, Jozi's work invites us to look closer at ourselves, at each other and to work toward a greater understanding of both. Jozimar uses the word "balance" when describing this juxtaposition and his intention for his art to be a "voice to be put out there".
"I see fine art as a tool that could spark something in one's life that could change the course of history"
~ Jozimar Matimano
Having always been drawn to art, Jozi quickly started drawing on his own, taking classes at the Currier Art Museum in Manchester, eventually earning himself a scholarship to the Institute of Art at New England College where he is presently earning his BFA. His recent collection of paintings focuses on portraits and scenes of daily life that draw you in lightheartedly or make you pause at their raw intensity. Recently on exhibit at the SOWA Boston Gallery room 201,"Nick Peterson Studio", he has found success through diligence, dedication and commitment to his art. He is presently a commissioner on the Manchester Arts Commission, an organization dedicated to promoting local art and artists throughout Manchester.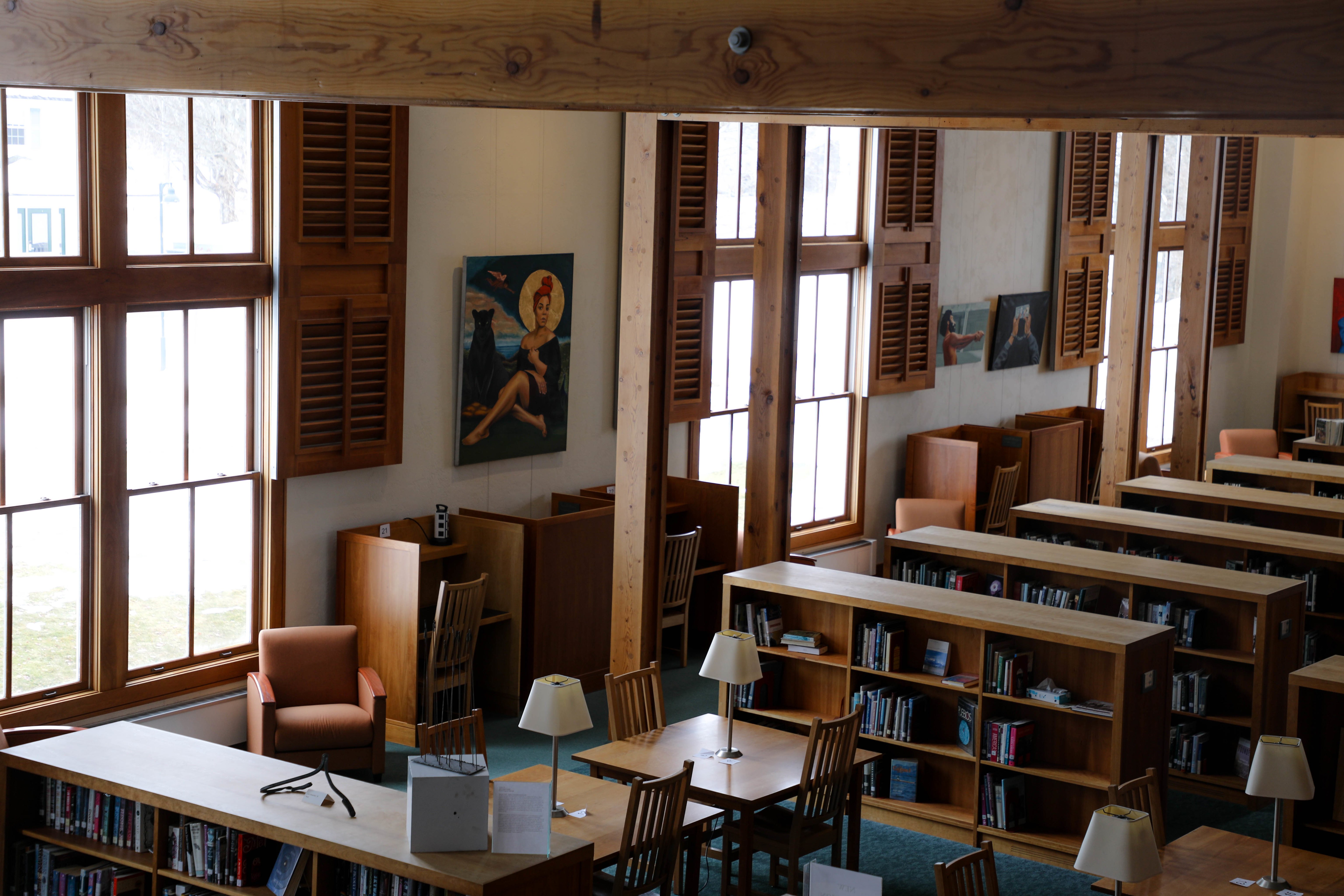 This exhibit in the Lovejoy Library includes nine original oil paintings and supports not only the interdisciplinary academic curriculum at Proctor, but intends to support the wellness, belonging, and identity work happening throughout the Proctor community. Jozi explains the idea behind his painting, The Other Side (see below left): "For you to know much about me you have to come to me personally and you know, like open the door, open the curtain that people are telling you about me, and know really what's beyond what they are telling you." Hear more from Jozi about this exhibit in the virtual artist statement video linked HERE.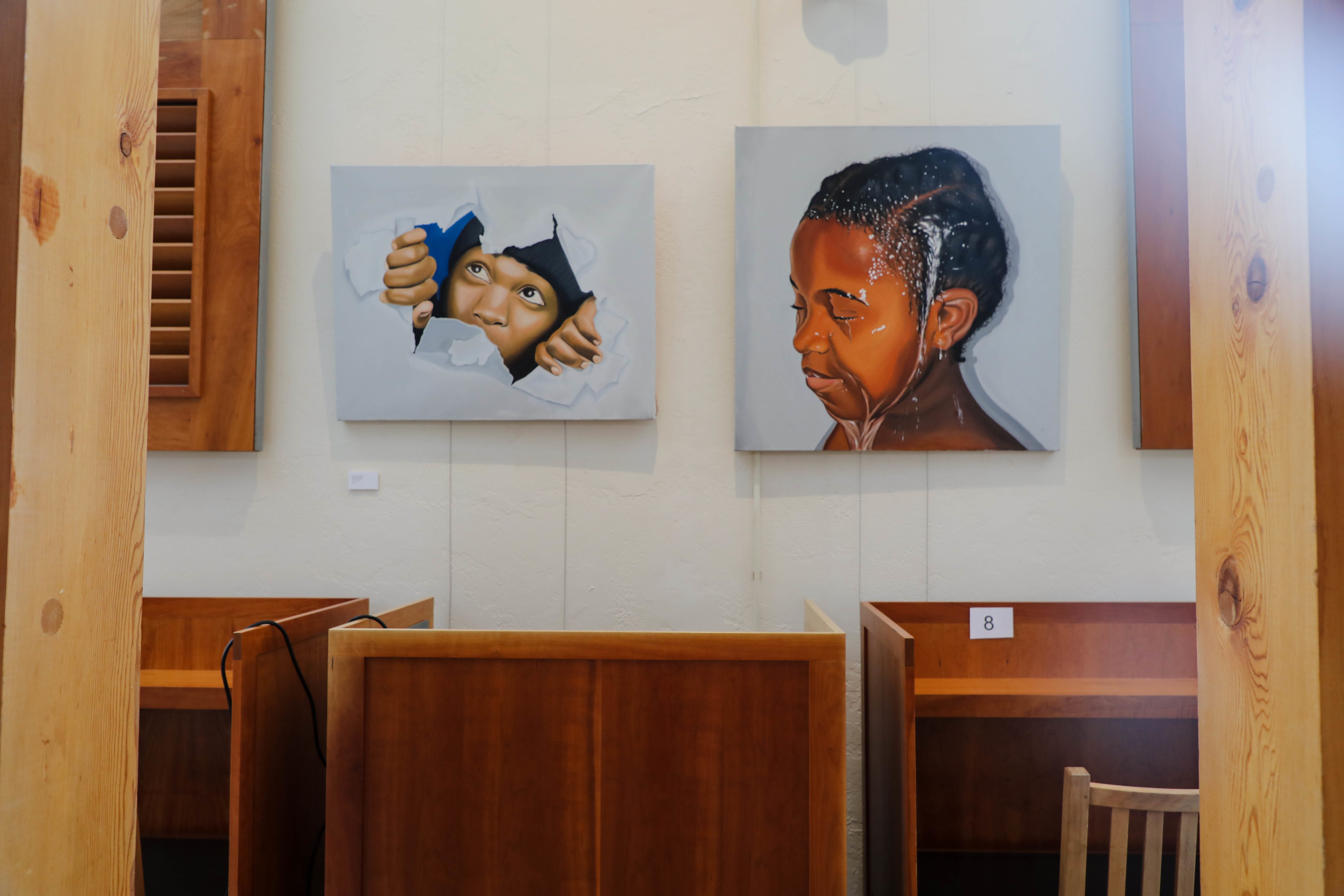 In February, we hope to welcome Jozi to campus for an artists reception during which Jozi will visit studio art classes and share his creative process with students. The content of the exhibit will also intersect academic courses across all departments as students and faculty engage with the themes of immigration, identity, politics, and economic inequality in their classes.
Check out more of Jozi's work at https://www.jozimarmatimano.com and hear more about his story journey to the United States in this Union Leader piece. If you find yourself on campus, be sure to swing into the Lovejoy Library to see the exhibit for yourself. Thank you to art curator Molly Leith for bringing Jozi's art to Proctor and to librarian Heidi Thoma for working with Molly and Jozi to integrate the exhibit into the academic lives of our students.