As we head into Thanksgiving Break, we are sharing a few thoughts on what we're thankful for here at Proctor. We encourage you to extend your gratitude to the members of the community who positively impact your life as well!
---
Proctor's campus spans 2,500 acres and includes more than 45 buildings, 19 dormitories, a privately owned and operated FIS homologated ski area, hockey rink, and a half dozen playing fields. Most of us have trouble keeping our own homes up and running, let alone an entire campus. This is why Day 3 of our Week of Thankfulness highlights the work of Proctor's Maintenance Team.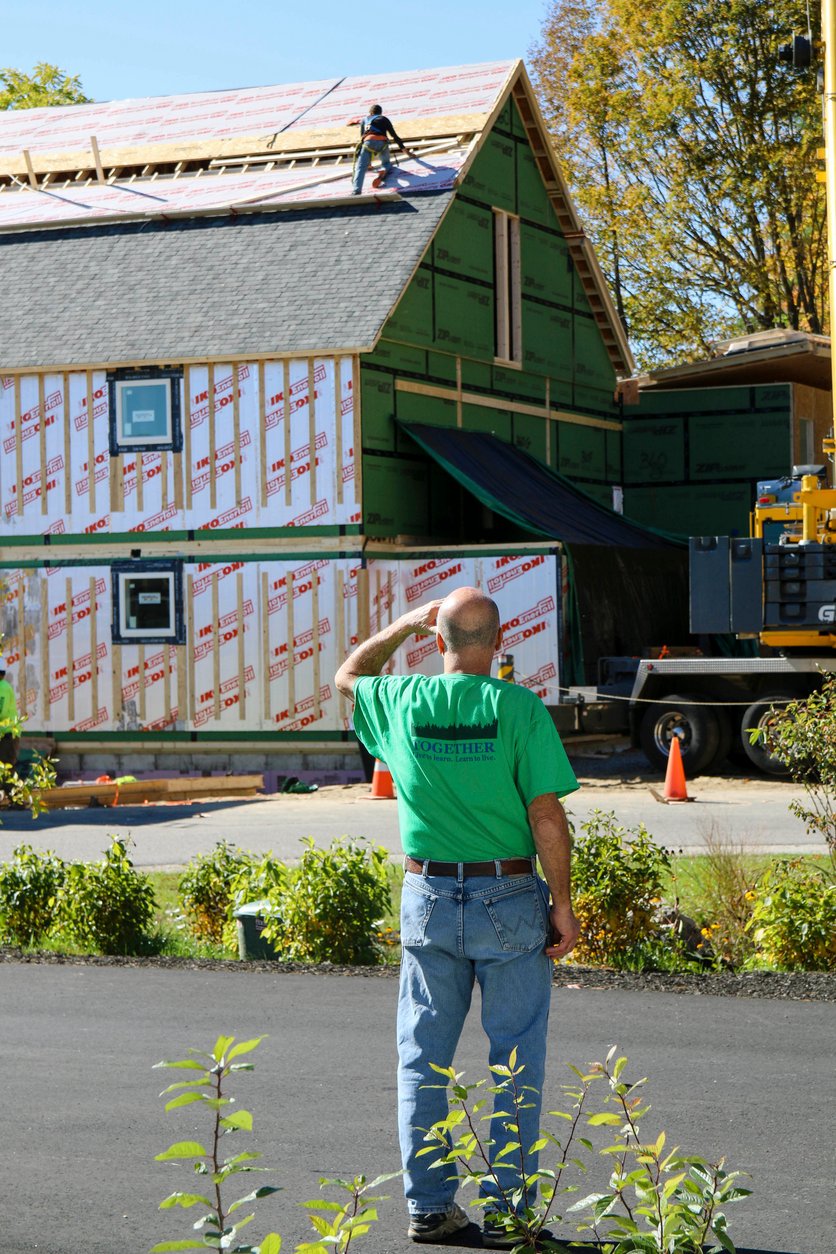 Maintaining Proctor's campus is a never-ending task. Each season brings with it its own share of challenges, and Proctor's Maintenance Team never fails to shine even when the sun isn't. Raking leaves in the fall, plowing snow in the winter, cleaning walkways and gardens in the spring, mowing in the summer. The jobs never end, and when issues arise with the aging infrastructure around campus, Director of Maintenance Kurt Meier, Director of Facilities Will Ames, and their team responds in a hurry to troubleshoot and find a solution.
The work of Proctor's Maintenance Department extends well beyond typical facility maintenance, however. With major construction projects taking place on campus in The Campaign for Proctor, much attention must be paid to these projects and their impact on infrastructure demands. Similarly, because Proctor operates its own ski area and hockey rink, unique expertise is required to keep these facilities running all winter. We are incredibly proud of the final product our Maintenance crew provides our students and the thousands of guests who come through the Proctor Ski Area and Teddy Maloney '88 Hockey Rink each winter.
So take our word for it, just as we could never count the leaves raked, the hours mowed, or the number of work orders processed by our Maintenance Department, we could never try to quantify their impact on our community. Take a minute out of your day, extend a handshake or hug, and say thank you to Will, Richard, Bill, Steve, Tim, Rachael, Dave, Garry, Lynn, Todd, Ken, Jim, Steele, Adam, Brandon, Kurt, Mike, Paul, Dana, and Jeff!