We all run for a reason. We run to get exercise. We run to relieve stress. We run because our dogs love to run. We run because we crave that feeling of the wind whistling past our ears. We run because we're too impatient to walk. Others, however, run because they never thought they would be able to run again, and each step they take is a gift.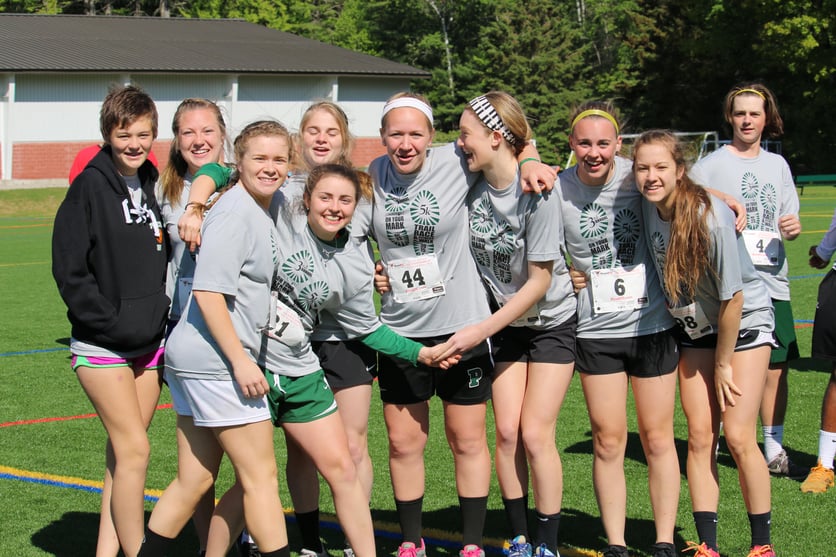 On May 22, Proctor will host its 4th Annual On Your Mark 5K Trail Run and Walk on campus. Among the more than 200 hundred individuals participating in the beautiful 3.2 mile jaunt through Proctor's property and the Northern Rail Trail will be a very special young man named Bryan Thomas. If you had asked Bryan's family and doctors last summer whether he would be running a 5K race less than eleven months after surgery, they would have called you a liar to your face.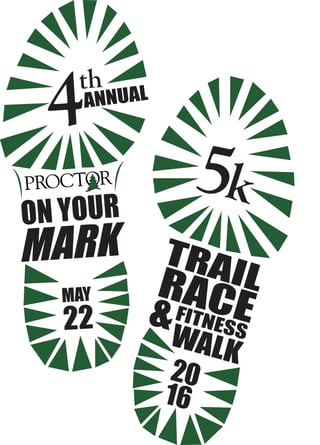 You see, Bryan isn't just any ordinary 9th grader from Cohasset, MA coming to visit family friend Cole Joslin '18 with his family to run a 5K. In June 2015, Bryan began suffering from a severe headache at an 8th grade graduation party. Moments later, he was unconscious and after being rushed to Boston Children's Hospital, doctors discovered a traumatic arteriovenous malformation (AVM) in his brain, basically a tangle of blood vessels that were abnormally connected, forcing high-pressure blood into the veins. As his family sped to meet him at the hospital, doctors knew they had their work cut out for them and there was a very good chance Bryan wouldn't survive the night. Over the next six months, however, Bryan beat the odds. A combination of remarkable care by surgeons, nurses, and unending support from friends and family, Bryan recovered use of the left side of his body, and even returned to school midway through the year. Read more about Bryan's diagnosis and recovery in this powerful story from Boston Children's Hospital.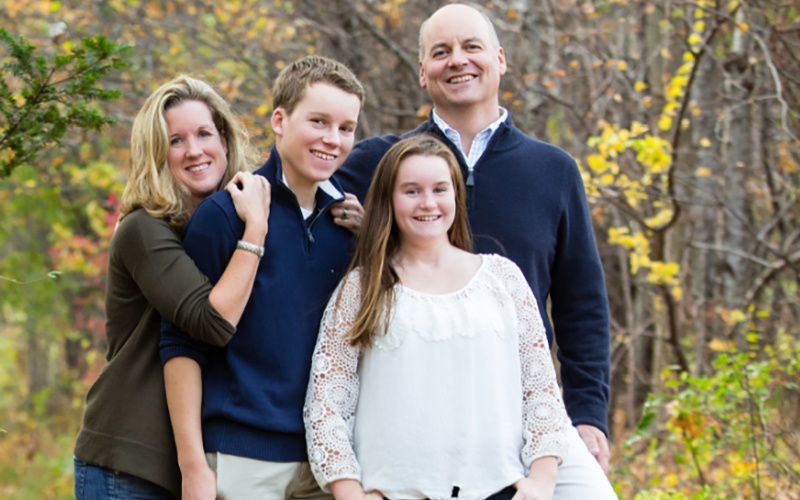 Photo Courtesy of Boston Children's Hospital: Thriving Blog
In a recent letter Bryan sent to family and friends, he wrote, "This past year, I have gone from being unable to sit up, talk, or write my name on a piece of paper to returning to school full time, shooting a soccer ball, and now training for a 5K. None of this would have been possible if it weren't for the incredible care and medical attention I received at Boston Children's Hospital. I owe my life to this hospital and have spent much time lying awake in bed thinking of how I could possibly express my gratitude. As a result, I have developed a goal of donating and raising as much as possible to Boston Children's over the course of my life."
Learn more about how you can support Bryan's fundraising efforts here!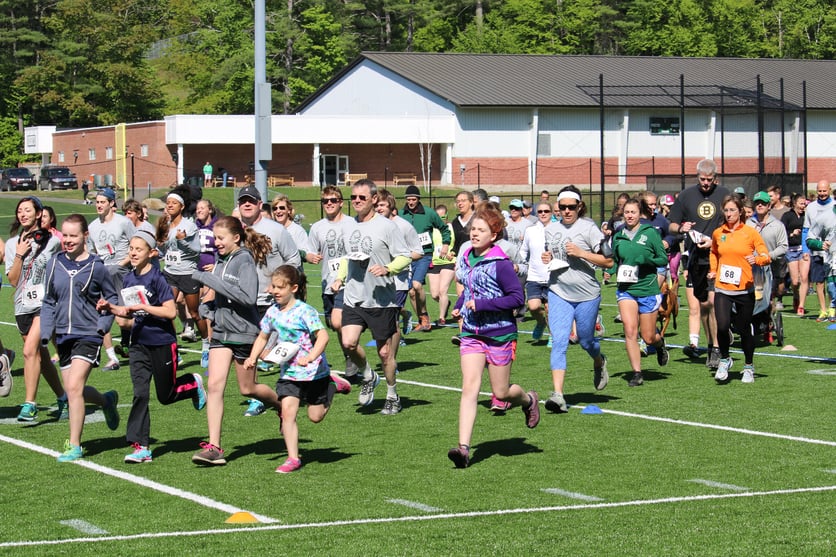 Prior to his brain injury, Bryan was a talented soccer and lacrosse player, but unfortunately, those sports are not yet an option for him, so he started running. Current parent, Kelly Joslin P'18, told Bryan and his family about the Proctor 5K and shared his story with us. "My middle son, Conor, is very good friends with Bryan and he was there the night Bryan suffered the aneurism. Because I love to run, Bryan's mom, Jen, asked me if I could research and find a 5k race that Bryan could run in the spring. He has been running 3 to 4 days per week with the goal of running a 5K to start his running journey. He is very much looking forward to this race!"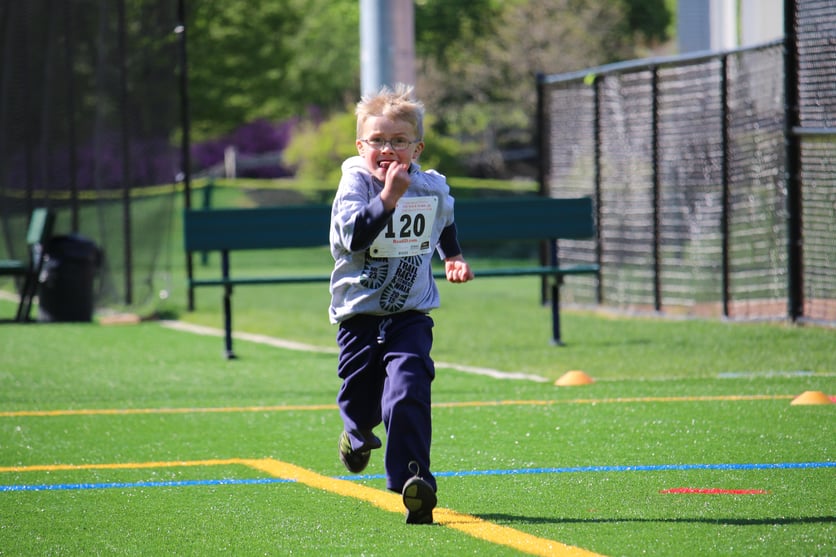 When you get a few minutes, ask yourself: why do I run (or not run)? If you can, no matter how slow the pace, go out and do it. Don't ever take that gift of running for granted, just ask Bryan. We hope you consider coming out to Farrell Field on May 22 to run alongside Bryan and cheer him on as he completes his first (of hopefully many!) 5K races. Sign-up below!