Prospective students and their families may be asking themselves why, after 45 years, does Proctor still conduct a Wilderness Orientation for every incoming student. The complexities of the operation are significant, as are the human and physical resources necessary to bring roughly 120 students and 35-40 faculty members into the White Mountains for five days and nights of hiking, backpacking, and camping. There must be a safer, easier, less stressful way to introduce students to a new school community, right?
The answer to that question is, yes. There absolutely is a safer, easier, less stressful way, but without a doubt, Wilderness Orientation is the most effective way for new students to form relationships with their peers and to come to understand the power of the Proctor community. Here are a few reasons why we believe in Wilderness Orientation:
---
1. You Learn to Trust Others
Building trust with others takes time. We know that. It happens through shared and consistent experiences. Wilderness Orientation expedites the development of trusting relationships by providing this to our students and faculty in a way that will create memories that last a lifetime.
2. You Learn How To Be Vulnerable
For most adolescents, being vulnerable is the last thing on their mind and an automatic ticket to being the butt of others' jokes. Amazingly, however, when everyone is vulnerable, deep learning takes place and authentic relationships develop. Wilderness Orientation provides a level playing field for all students where everyone is vulnerable, and consequently, willing to talk openly and honestly about their strengths and weaknesses. It is an incredibly powerful exercise in self-reflection for all involved.
3. You Leave Your Technology Behind (and Survive Without It!)
As soon as your Wilderness Orientation bag is packed and you head to the White Mountains, you leave your technology behind. No SnapChat, Instagram, NetFlix or Twitter. No constant reminders of what others are doing. No distraction from the here and now. Without technology, you become engaged with the world around you, and appreciate the beauty that is Mother Earth. While you will miss your technology and Snap your friends as soon as you get back, you realize life is equally fun, and way more full without the constant pull of a four inch screen in your hand.
4. You Gain Confidence Through Doing Hard Things
Study after study shows confidence is not gained through the accomplishment of easy task, but rather through the completion of tasks that require hard work. Through significant challenges, your self-confidence begins to grow, and Wilderness Orientation is filled with 'hard things' that are unavoidable. Hiking with a forty pound pack, not showering for five days, setting up camp in the rain, and sleeping on the ground may not be easy, but the confidence gained from this experience is real, and lays a foundation for future academic and social risk taking at Proctor.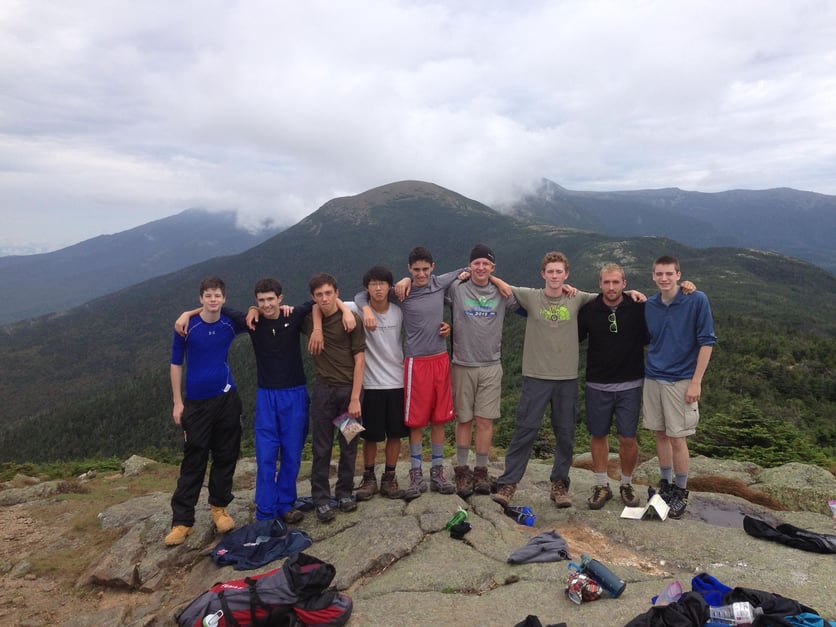 We recently asked the Class of 2016 about their favorite Proctor memory. Colby '16 reflected, "Mine was definitely Wilderness Orientation. Although I didn't love not showering for five days, my parents told me if I survived this, I could survive anything. I had never done anything like it before, but Patty Pond willingly showed us every single day why it was absolutely worth it. I will never forget baking a delicious vanilla cake in the middle of the woods, without an oven and very minimal baking supplies. Nonetheless afterwards, our group pulled an all nighter lying outside to watch the stars all night. It was amazing and definitely a memory I will truly never forget."
---
So there you have it - proof that Wilderness Orientation may seem daunting at first, it will prove to be one of the most powerful experiences you have at Proctor. Here's a window in last year's Wilderness Orientation!