Unless you live it, you will never fully appreciate the fullness of life at a boarding school. The busy mornings, days, and nights exhaust us, but it is in the midst of living this crazy life that we are simultaneously energized. We see our students grow and evolve into remarkable young people. We watch them challenge themselves and fail, and then challenge themselves again and succeed. We support them along their roller coaster journey of adolescence, and enter the upcoming break with a deep appreciation for all who make the Proctor experience possible.
Over the next week, we will press pause and spend time with our friends and family for Thanksgiving. We hope you are able to do the same. An email to the community last week provided an opportunity for students and employees to share notes of gratitude. Based on the replies below, we are a community filled with thankfulness and appreciation for each other. Happy Thanksgiving from our family to yours!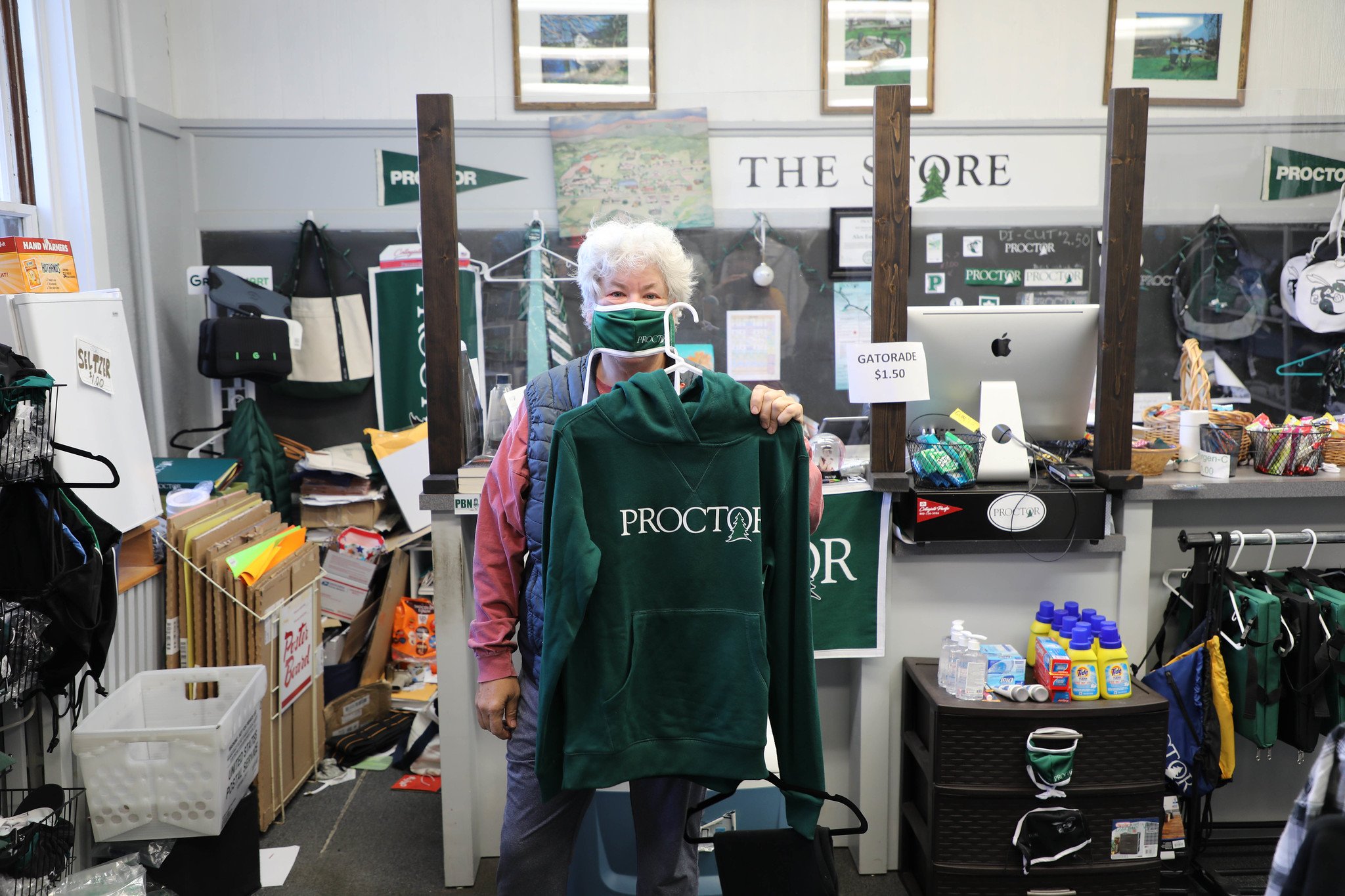 Alex Estin - your positivity and kindness makes everyone's day so much better. Thank you, Alex!
I am so grateful for my new, and old friends at Proctor this year. I had a hard time at my old school, but the new people here have made my experience so much better, and I could not wish for a better group of friends :)
Patty Pond / Bluebird Baker!
Becky Walsh and her constant support and always having the answer. She is nice ALL OF THE TIME!
Kate Austin - I wouldn't survive in the trenches without you. I'm thankful everyday for your sense of humor, patience and level headedness.
Bill O'Brien for his endless energy, realistic leadership and attention to details, to guide us into a new curriculum and grading system with care and understanding for WHO Proctor students are, and for always having time to answer our questions and concerns! THANK YOU and ENJOY YOUR WELL DESERVED AND NEEDED BREAK!
Lisa Partridge for the extraordinary work she did helping our seniors with the college admission process. Well done!
Dining Services Team - I appreciate not making meals every day - SO MUCH!!! Thank you for working so hard and being creative and thoughtful
Corrie for always being willing to help.
Callie - thank you for helping to herd the cats!
To the Farrells - thank you for all the baby snuggles. I needed them!!!
John Bouton for all he does in a professional and calm way. He's one cool cat!
Diane Benson for NEVER EVER EVER losing your patience and always being kind.
Alex for all of the things you figure out for us with ordering supplies, keeping us stocked up, and organizing packages. It isn't an easy job, but you do it!
Bill Wightman for bringing the gift and joy of music to our students and campus. You are a talented and awesome guy.
Michelle and everyone at the Health Center for answering all of my questions, with patience and support. My family appreciates you!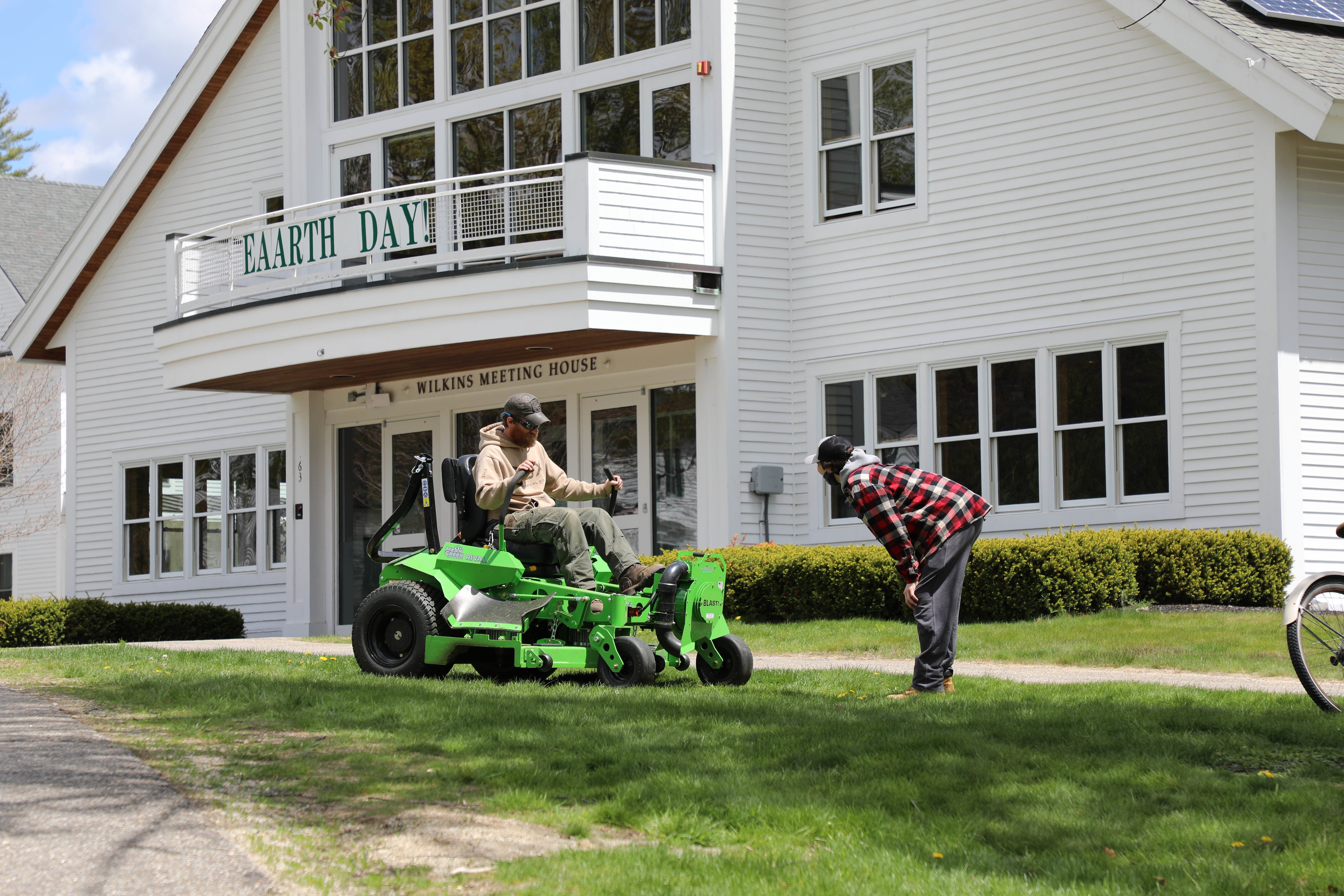 Trash duty on Maintenance has to be one of the toughest tasks, and it is always done with a smile and I appreciate it!
I am so thankful to Kelly Griffin-Brown for always being SO available to take care of us. She is so good at her job and SO giving of her time! Thank you, Kelly!
Lori Patriacca for all the amazing programming you brought to Proctor. You are an amazing person filled with goodness.
For all who deliver our mission and those who support it because that's why we're all here.
Kristen Nesbitt who is an unsung hero for making our students better writers.
So thankful for the girls varsity soccer team who are such an amazing group of young women and brought loads of joy into each day!
Dogs!
Thanks to Grace Do for being like a Mom to me in a good way!
The Health Center Team - I am grateful every day for the laughter you bring to my life!
Jen Fletcher who is a thoughtful boss who models, mentors, listens, and sets high expectations.
Ben Cox for being kind, calm, resourceful, and solution oriented.
I am so thankful for the people who have supported me through hard times. I came into this year not thinking I would have people behind my back, but I met new people and reconnected with old friends. I am so thankful to not be alone during a stressful year.
I'm super grateful for Ian Hamlet. Not only has he been such a mentor for me, he's a mentor for people on campus everyday. A great teacher and advisor, and a better coach. I can't thank him enough for everything he did for me this term on and off the field.
Thank you Candi Adams for sharing life's stories, laughing with me, and keeping things real.
I am thankful for Annie Mackenize for always being there for me and being the best learning skills teacher!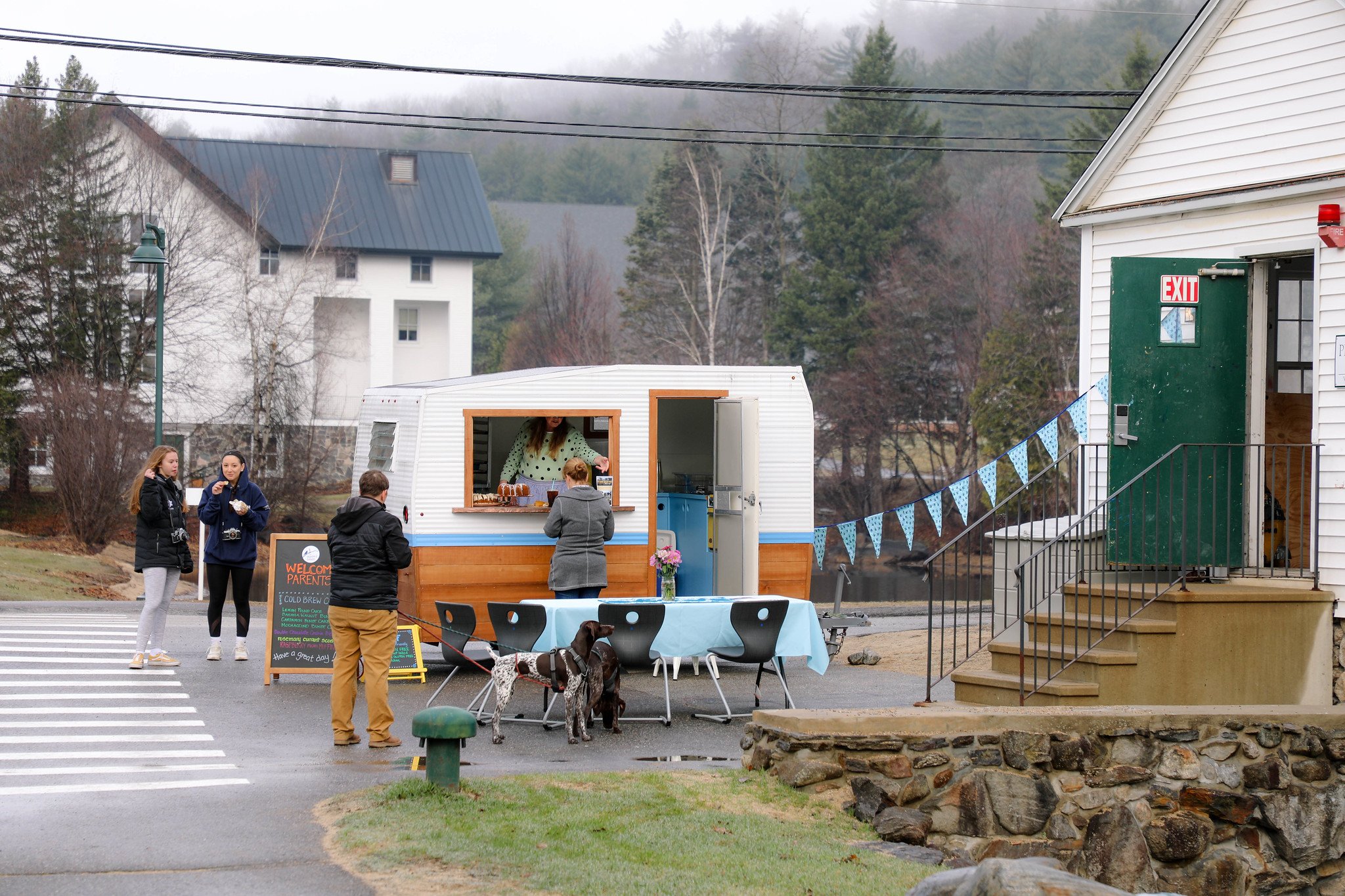 I'm very thankful for Lindsay Brown as she has made my transition to Proctor much easier.
Gabrielle Stone for going to the laundromat every day to wash practice clothes and uniforms!
I am grateful to the parents of players on the Girls' JV Soccer team for their myriad acts of support this Fall. Team parent Karen Wiley solicited gifts from generous parents and arranged snacks for every game, allowing us to be well fed, hydrated, and recharged throughout the season. The parents' gifts treated the team to a wonderful lunch at Chipotle in Concord. Local parent Heidi Holland hosted the team for a wonderful feed midway through the season at her home. Finally, parents joined me in cheering positively and supporting our girls as they competed ferociously in a winning season.
I am thankful for Ani McIntyre for her kindness and helpfulness and sense of humor.
I am so grateful for Lindsay Brown because she is the most amazing human and I would not have made it through the term without her.
I am grateful for Ellie and Mel for being amazing teachers and so supportive always in every situation.
I am grateful for Megan Hardie for being so involved with student life and genuinely caring so much about everyone. She is one of the best people I know and does SO MUCH WORK for everyone behind the scenes.
I am grateful to Gabby for organizing so many student events and making weekends fun! And washing pins every single day!
I am so grateful to the Housekeeping Team for doing so much for us and keeping everything looking so nice and clean.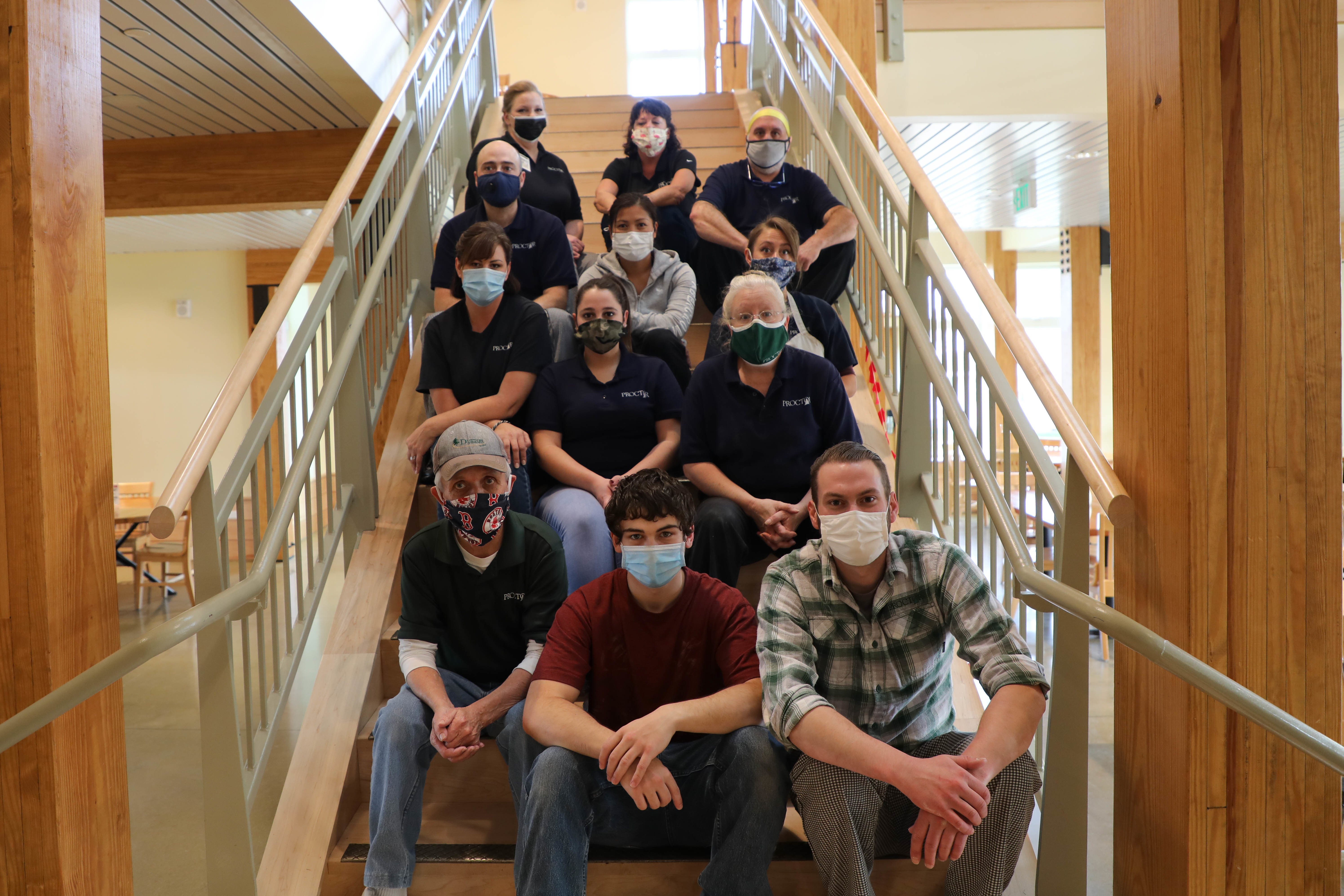 I am grateful for the Dining Services Team because they are so awesome and did an incredible job this entire term.
I am very grateful to Gregor and Becky for organizing all of our athletic competitions and putting so much work into scheduling.
Heidi! YOU"RE THE BEST, THANK YOU FOR TRACKING DOWN THAT RANDOM PAPER FROM 1975!
I am very thankful for my department colleagues....They are super supportive, fun to hang out with, very understanding, and great teachers! Love you all!
Thankful for Ty Gwatkin, Cal Wilby, and Augie Oberting. These guys have made Proctor a better place and more fun for me.
I am thankful for Avan Pyle and Ty Gwatkin for being so cute.
I am grateful for the Athletic Department. Each member of the department puts in long hours to support students and coaches. Each game day, members of the department serve as ambassadors for the school, welcoming visiting athletes, coaches and spectators. And they perform with grace.
I am grateful to coaches who invest themselves in the teams and activity groups they lead, ensuring students benefit from an excellent experience every day. They help students to persevere, to grow, and to mature.
I am incredibly grateful for our incredible dorm faculty!
I am personally grateful for the Dining Services Team because they create beautiful meals to nourish our bodies, minds and spirits!
I am thankful for the Flanagan twins, literally some of the nicest people I have ever met. They always make an effort to ask how my day was, and say hi to me and others!! Love you!
So thankful for Mayson Blondek for her smile and kindness. She always makes an effort to reach out to people and always makes me smile. :)
I am thankful for Callie Dwyer! So funny and sincere! I am so happy I have you as a math teacher!! I always look forward to class! Much love.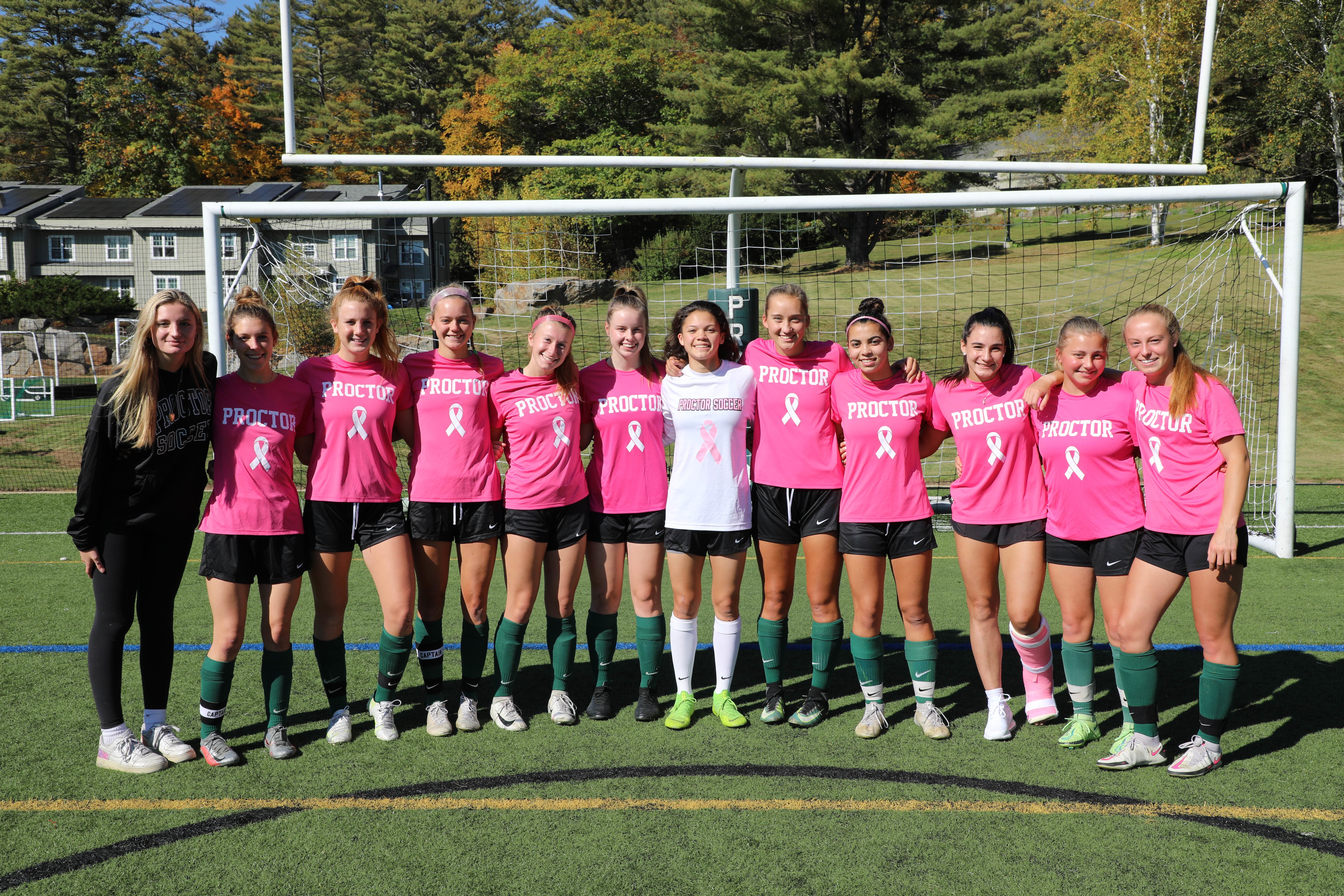 I am thankful for all the seniors on the Girls Varsity soccer team. You all made it the best season ever and we are so sad to see you go. We can't wait to see the amazing things you all do in life and I can't imagine what the season would have been like without all your hard work! We love you!
So thankful for Lucy Werner! The funniest person ever! Constantly makes me laugh my head off and brings the biggest smile to my face. :)
Beyond thankful for Whistler Broome, Emma Harrell and Brooke McChesney! They brighten my day, every day and always make me smile. Love you all!
SO thankful for Kate and Trish for being the best field hockey coaches EVER!! We love you so so so much!
I am thankful for Lindsay Brown for being such a hard worker and the kindest and most patient soul. You do so much for me and I am so very thankful for you!!
I am thankful for Mel Maness because she is such a role model to me, and is overall an amazing human being. She is so strong, kind, and smart. Everyone here is so thankful to have her as a teacher, we can learn so much from her! Thank you for everything you do Mel!!
I am thankful for Alicia Barry because she is my role model and has the biggest heart ever. She cares so much about everyone, and is such a hard worker!! I am so thankful for everything you do!!
I am thankful for Trish for being such a strong woman and an amazing coach, you are so patient with everyone, I am so thankful for all you do!!
I am thankful for Kate Austin because she is such a kind and patient person and I couldn't have gotten through this term without her. Thank you for everything!!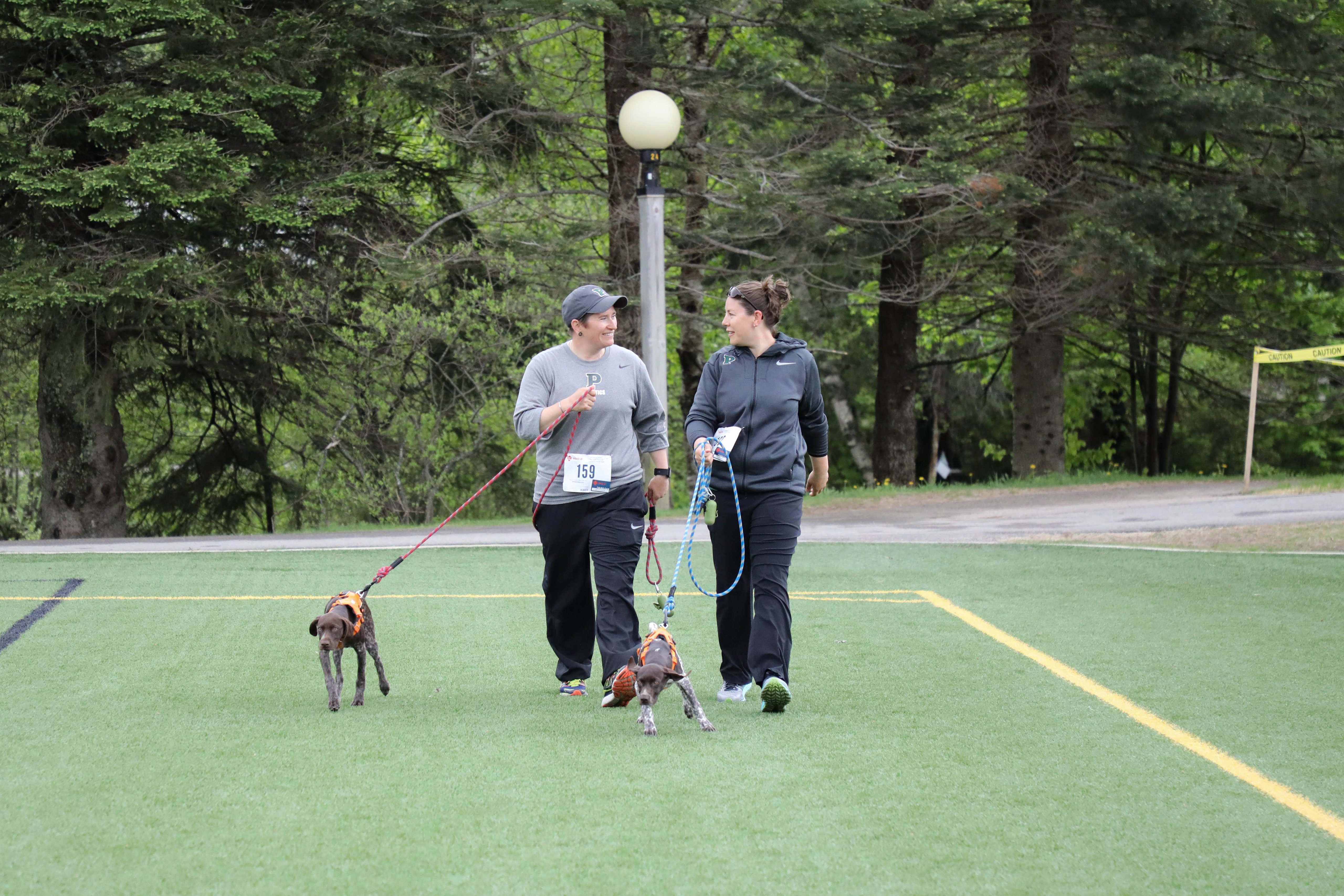 Nate Chipman for raising the bar for Carr!
Kyle Tremblay for *everything* she does around campus to support students, but especially for her work supporting dorms.
Derek for his vision and leadership.
Brian for jumping in with both feet!
Patty Pond & Lindsay O'Brien for Bluebird morning joy!
Lindsay Brown for her dedication to students.
Katelyn Churchill, Mindy Bicknell, Michele Stetson, Katrina Allison, Dawn Allaire, and Jessica Adams. Love and respect these ladies so much! Thank you for everything you do for the Health Center.
I am thankful for Jill because she was an amazing field hockey coach despite our team not having a lot of players. She always made going to afternoon activities fun.
Diane Benson and her team! Thank you for everything you do to keep campus sparkling!
The Business Office, especially Cheryl and Dara, for stepping in whenever I needed help!
They were amazing over Fall Family Weekend and helped me to top sales over $11,000. Also when I needed to take a day off for personal reasons, they stepped right in and covered the store! They also were the ones that got the Shipping room all cleaned up and looking amazing, along with Megan's advisory!! Jill Blondek has stepped in to help keep the store clean and organized. It is so nice to have another body in the store so I am not trying to do everything on my own. It has been a year and a half that I was doing everything alone. Thank you Vanessa and Brian for letting me have help!!
Thank you Development and Communications team -- I can't imagine working with a better group of people. You are smart, supportive, helpful, kind and fun!
Thank you to the Business Office for all that you do!
Thank you Health Center and Small COVID Group for keeping the Proctor community safe, healthy and in person all fall!
I am thankful for Heidi Thoma for her support of our Academic Concentration students. She lives to connect and guide students to engage with real world issues in meaningful ways, and she's been tireless in helping our Concentration students grow intellectually, and in many instances, beyond which they felt they were capable.
I am grateful for the World Language Department and especially, Ale and Ross Young. Ale is an incredible, creative, and energetic educator who is always searching for new, innovative ways to help her students have fun and learn in Spanish class. She has been an amazing mentor for me! Ross is an extremely supportive department head who always takes the time to talk through challenging situations with teachers and brainstorm ideas. If we ever need resources or materials for our classes, Ross makes sure we get them immediately! -Muchas gracias, Ross and Ale!
Bill O'Brien. for being an energetic and enthusiastic department chair who holds the bar high for us while also supporting us,
Scott Allenby for working tirelessly to communicate accurately what we do here to each other and to the outside world.
Brian Thomas for fully embracing Proctor and saying yes to the experience while also being open to learning more about us and how we work.
Heidi. for making the library a vibrant place for students and adults and for cultivating deeper learning through her research and support.
Lindsay Brown for being such a committed teacher, colleague and friend.
I am grateful for having the amazing support of my department head Jen Fletcher. She works incredibly hard to support all of us in Learning Skills, and is always available to provide assistance and great advice.
A quick shout-out to Ross, Ryan, Mikaela, and all the previous directors who have helped establish the Segovia program and helped us through this transition. Abrazo fuerte para todos.
John Bouton for being such a support for our day students and for being am top notch human
Sarah McIntyre for continuously feeding my advisee and watching Squid games with him at all hours! :)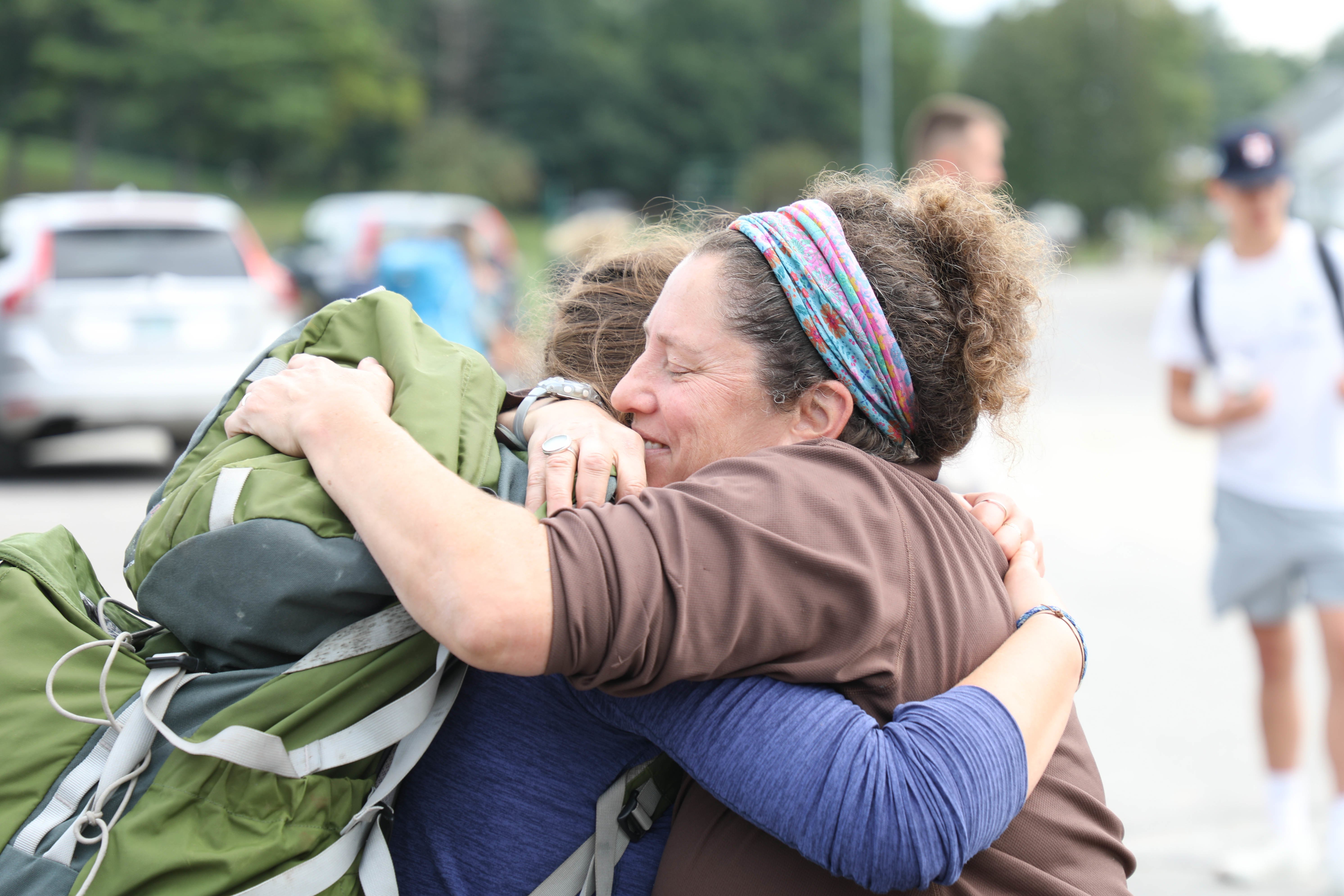 Alan McIntyre for all of the cool things you see, say and do. Your commitment to things that are important to you is inspiring.
Ben Bartoldus for working to maintain a positive attitude and the energy you put into doing your job well
Lori Patriacca for your unwavering commitment to our native students and the NAC program as well as our diversity group.
Thank you to Brian Thomas for getting to know Proctor and leading us in such a kind, thoughtful way.
Seth Currier for your amazing work in supporting our LGBTQ+ students and for working to make our community more inclusive.
Appreciation and gratitude for the Dorm Team @ Gannett House. Big SHOUT OUT to the dining hall staff, amazing meals, positive attitudes, and extremely supportive to the members of this community.
Big ups to the Maintenance Crew for navigating their profession with integrity and a diligent work ethic-- providing a physical example for students to reference each day.
Gratitude to Housekeeping for being amazing.
Appreciation for the Health Center, Wellness Team, and Athletic Training, for keeping the mind, body, and spirit of our community aspiring to thrive in all facets of life.
Thank you to Kyle for providing a faculty social outlet/safe-haven each Wednesday night @ Yarrows.
Thank you to Lauren Cole-Johnson for being a great Learning Skills instructor!
Thank you to Scott Allenby for his great Communications work!
Thank you to my advisees for showing up.
Maintenance for always being there to keep this place up and running!
Thank you to Ross for all he does for the World Language Department and beyond.
Thank you to Sarah Daney for her leadership of the cross-country team.
Housekeeping for always doing your best even in challenging circumstances to keep our community looking and feeling good.
Thank you to Scott King!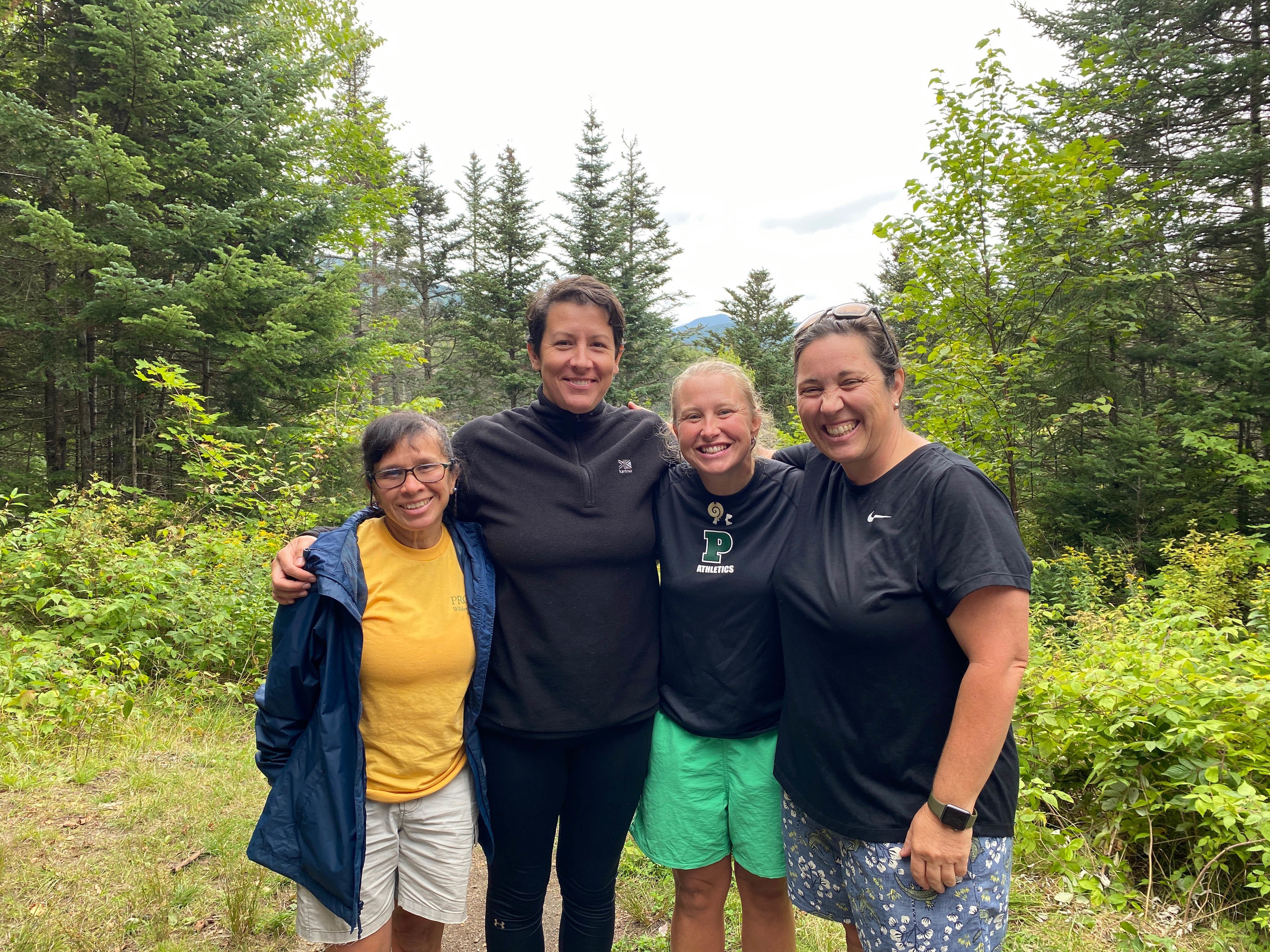 I am thankful for Mel Maness. She has always been SO supportive, kind, and encouraging!! She's the best!
Dining Services Team for keeping us happily well fed and going above and beyond to make special meals even when short staffed.
Thank you to Ale for all of your hard work creating an engaging classroom environment.
Jill Jones-Grotnes - for your enthusiasm for life and teaching and your commitment to our students.
Thank you to Mikaela for her kindness and teaching skills.
Thank you to Jon Beard for Mandarin, laughs, and pedagogy.
Kyle Connolly for your dedication as a coach and a teacher and your creative writing skills.
Karl Methven for your deep commitment to this school and the people here.
I'm grateful for Karin Clough. She improves our community every day with her grace, love and kindness.
I'm very thankful for the hardworking dining hall staff. Long hours for them as they are short-staffed, but they were always smiling throughout the term, and the food is so delicious. Thank you!
I'm grateful to the Athletic Dept (Gregor, Becky, Trish & Gabby) who keep our teams going through an epic fall (laundry!) while the final phase of the Field House was completed. Not only do our teams have great support in our facilities, but travel, uniforms, and parent coordination is just the best. Holderness Weekend was a spectacular finish to all their work in helping our teams succeed.
A Resounding Yawp to Heidi Thoma for being the voice of reason to counter my doubts and fears and for her refreshingly dry wit that always makes me laugh.
I am thankful for the entire Development and Communications team! Keith, Kristy, Debbie, Alex, Tracey, Brooke, Lauren, Scott, Ben, Ryan, Becky and Lindsey are a wonderful group of talented people. They tirelessly give their time and expertise to ensure our external community are engaged and supporting Proctor's mission and this wonderful community.
Thank you to the dining hall - we are so grateful to be fed such amazing food!
I'm grateful for Sarah McIntyre who helped my daughter adjust to high school with such love and support 🧡
I'm thankful for coaches - Kyle, Eli, and Lindsey - who spend hours of time creating a kind but competitive team culture that feels like a family. It's the very best sports experience!
Thank you to the Dining Hall, Housekeeping, and Maintenance for all of their hard work to keep things running and the community clean and fed!
Thanks to Bill O'Brien for his positive attitude and unwavering support of the math department!
I am thankful for Proctor's essential workers: Our dining hall, housekeeping, and maintenance staff - they were running very short handed this fall but kept things running and did it with a smile on their faces, even when exhausted!

Lisa Wood for being the rock in the Admissions Office!
I am thankful for maintenance who has come to the rescue so many times this term and always! They are amazing!! I am thankful for the dining hall staff who have worked tirelessly to provide amazing meals! My family is so grateful to have them feeding us every day! I am thankful for housekeeping. It is so wonderful coming into a clean space every day. I know they have been short staffed but that have done an amazing job and are absolutely the best!! I am thankful for Becky Walsh, who helps keep me organized! And is always there when you need help. I am thankful for the admin team, who have worked so hard to make this fall so successful! I am grateful to be a part of the Proctor community. It provides endless support and love and I am so thankful this is the place we get to call home!!
Share your notes of gratitude in the comments below!