While new students trek through the White Mountains on Wilderness Orientation, 130 student athletes take part in Proctor's annual pre-season sports camp. Five days of double or triple sessions provide a tremendous opportunity to develop skills, work on tactics, and improve fitness before official tryouts begin next week.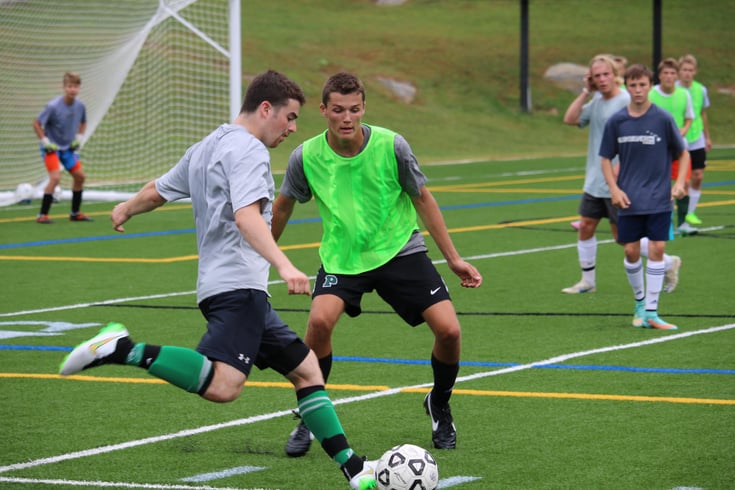 While the physical benefit of Sports Camp is significant for both athletes and coaches, we value the team building and relationships built during this time as well. There is something special about spending five intentional days with others who love your sport and love your school.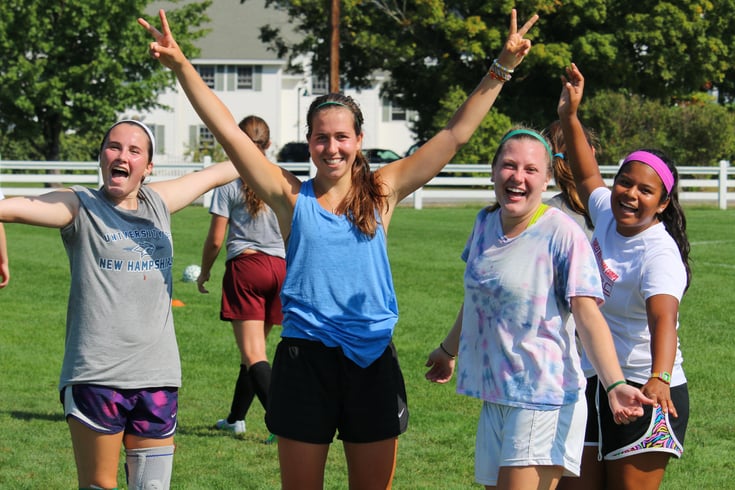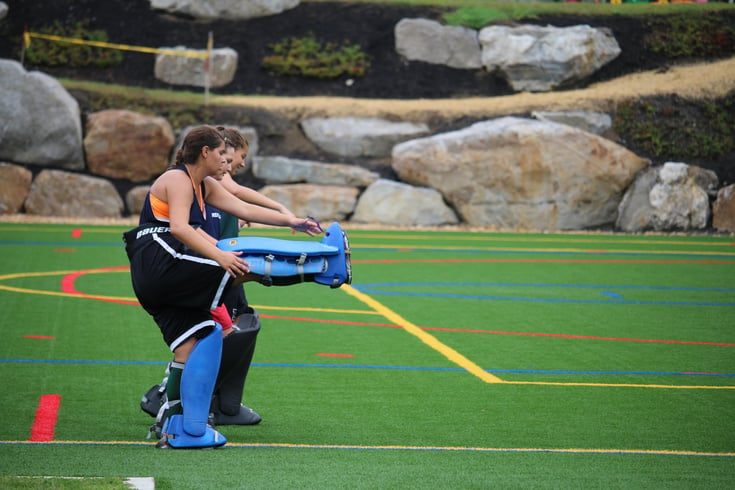 Field hockey, boys' soccer, and football all have an opportunity to scrimmage opponents on Saturday afternoon. While boys' soccer travels to Groton School for their annual match up and football makes the short journey down Route 11 to Tilton School for a scrimmage. If you are around campus, we encourage you to come check out field hockey team in action as they host a jamboree of all Lakes Region teams on the Farrell Field turf complex. For a full schedule of the field hockey jamboree, click here.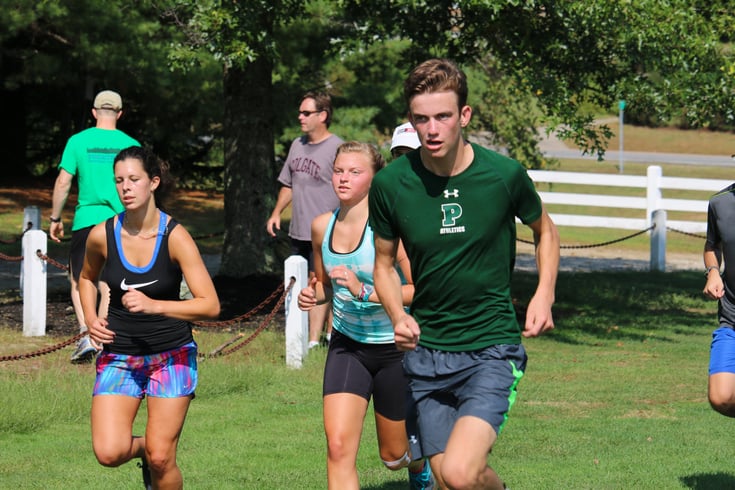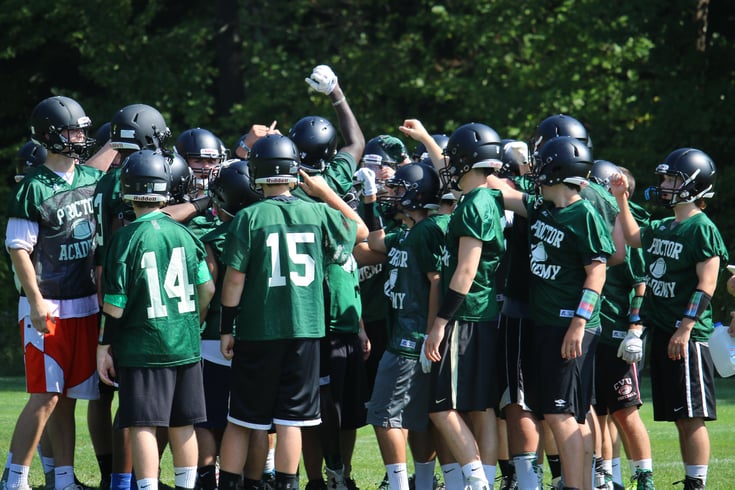 Finally, be sure you follow Proctor Academy Athletics on social media to get live updates, great stories, and tons of photos by following @pa_athletics on Twitter and "Like" Proctor Athletics on Facebook!