For more than sixty years, Proctor Academy students have built boats in the school's woodshops. Originally, the building of these boats was a necessity for those students wishing to take part in Proctor's sailing team that competed in regatas around New England throughout the 1940s, 1950s, and 1960s. In recent decades, the building of boats in the Alan Shepherd Boat House is a rite of passage for many students looking to craft their own vessle. For Doug Park '01, his passion for boat building fostered at Proctor in the woodshop and aboard the Harvey Gamage on Ocean Classroom led to a career working on wooden boats for Redd's Pond Boatworks.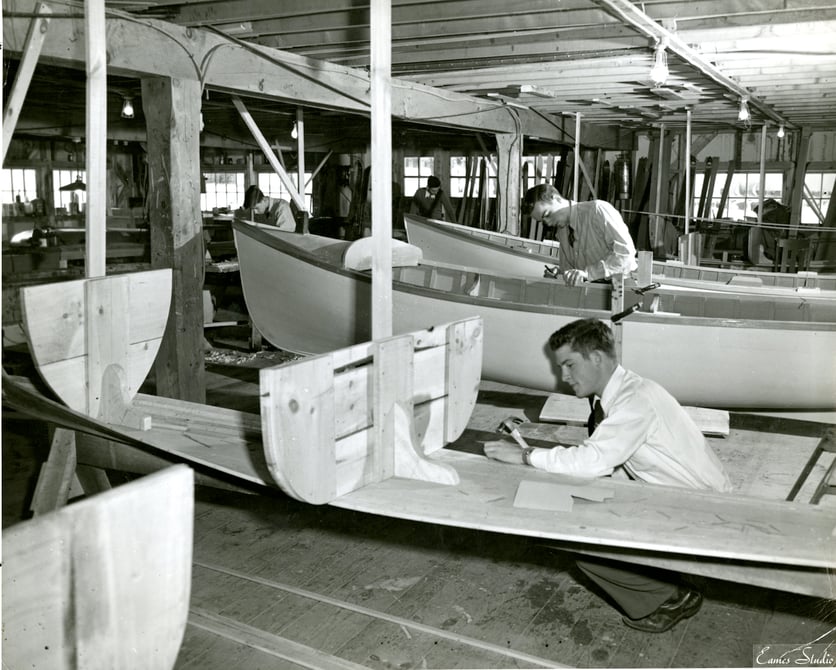 Now that he is celebrating his 15th Proctor Reunion, Doug reflects on five life lessons building a boat at Proctor teaches you. Doug notes, "Industrial arts offers an alternative perspective on traditional academics. The time I spent in the wood shop and the machine shop at Proctor taught me several core principles I use every day, and as a professional boat builder, the applications are literal as well as metaphorical."
1. The boat won't build

itsel

f.
Time management is a really important lesson you don't often learn in standard high school classes. While Proctor gives a lot of structure in its daily schedule, it is up to you to find the time to practice your skills and complete a long term project outside of class and study hall. This carried over for me to the classroom where I found that if I could sand for an hour, I could spend that same time refining a paper, or going back through a chapter to review a few details I missed.
2. Measure twice cut once.
Actually, I find it is better to measure twice, look at it from another angle, measure twice more, then still cut outside the line. Pay close attention to detail and take your time. Don't let yourself get over-confident and rush to get things done. Developing the patience to do something right the first time saves time in the long run.
3. There's always another board in the pile.
If you fail to follow Lesson #2, this one's for you! Mistakes happen but they don't have to be catastrophic. You can always try again and sometimes things turn out better the next time around. It is important to remember that mistakes are not failure, but an opportunity to assess and refine your technique.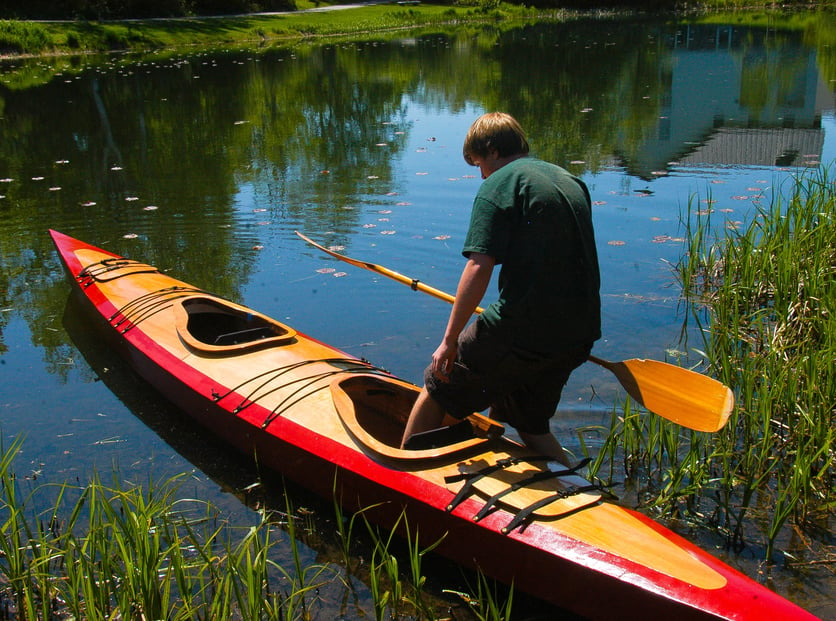 4. Build your boat and paddle it too.
Remember to take a step back and enjoy the project you are working on. The finished product is just the first step in creating something that will be enjoyed by yourself and others for a long time to come. If you are constantly jumping into your next project without enjoying the first, you're missing an important part of the creative journey in life.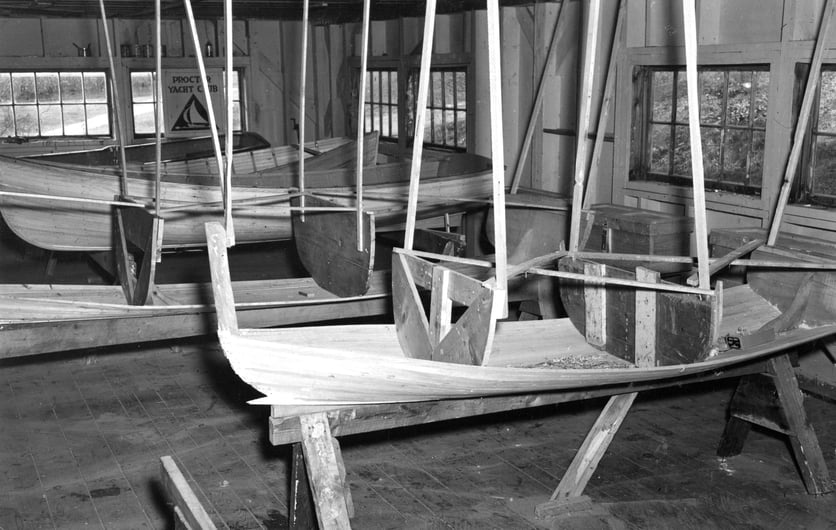 5. Keep your tools sharp and sweep up after yourse

lf.
The community aspect of maintaining a shop can translate into many aspects of life. If you take the time to organize and maintain your mental and physical space, you can help yourself and those around you be smarter, safer, and more efficient.