The volunteer work of Proctor's Board of Trustees in support of the school's mission is often behind the scenes, yet it has an incredible impact on the daily life of our students, faculty, and staff.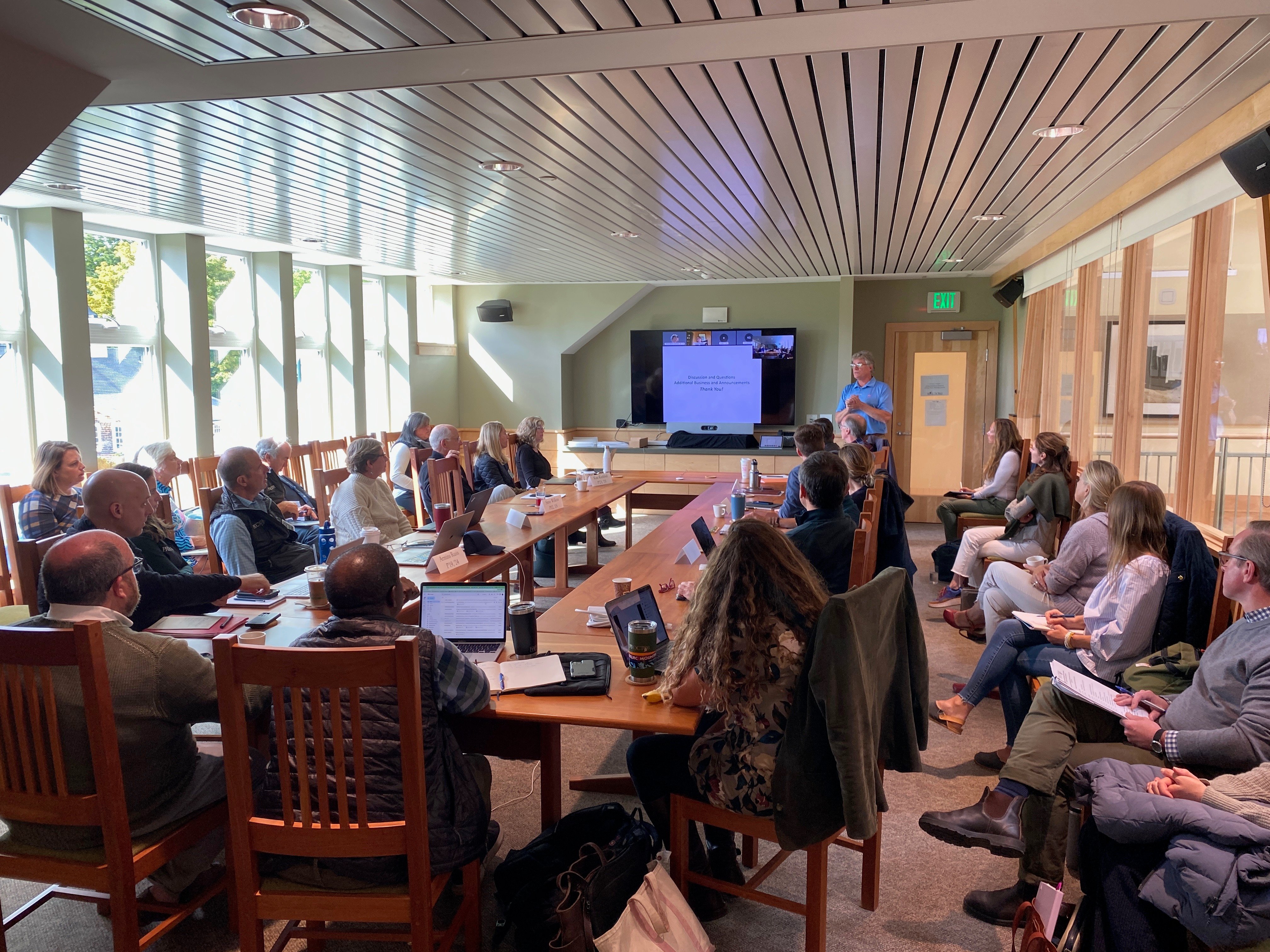 Yesterday, we shared the sad news of the passing of former Chair of Proctor's Board of Trustees John Pendleton. While John's impact extended beyond his years on the Board to a decade as a faculty member, it was his commitment to the core of Proctor as a Board member that he passed on to those who followed in similar roles. He understood and saw first hand through his own two sons' experiences, that at its core, the Proctor experience is about supporting, committing to, and empowering the adults within the community to be keepers of the Proctor magic.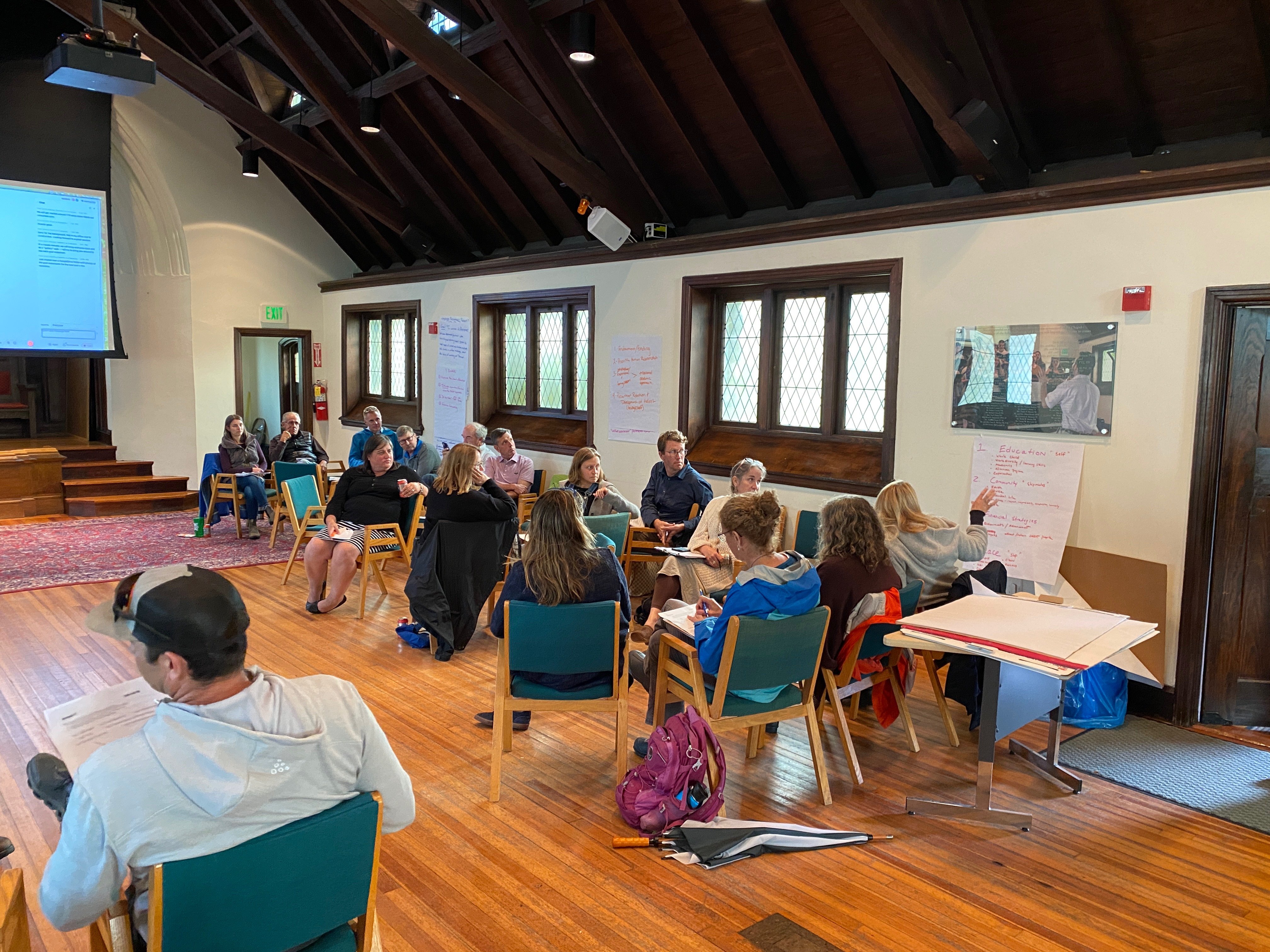 This weekend's Board meetings and Strategic Visioning workshop (above) kept that same theme of deep commitment to the people of Proctor core to its conversations. How can Proctor continue to attract, retain, and empower a talented, diverse set of educators to deliver the school's mission? How can we continue to build a solid financial foundation on which our educational model can operate? How can we best continue to plan for Proctor's future, while executing on our mission today? How can Proctor continue to iterate in a way that serves a diverse group of students and educators?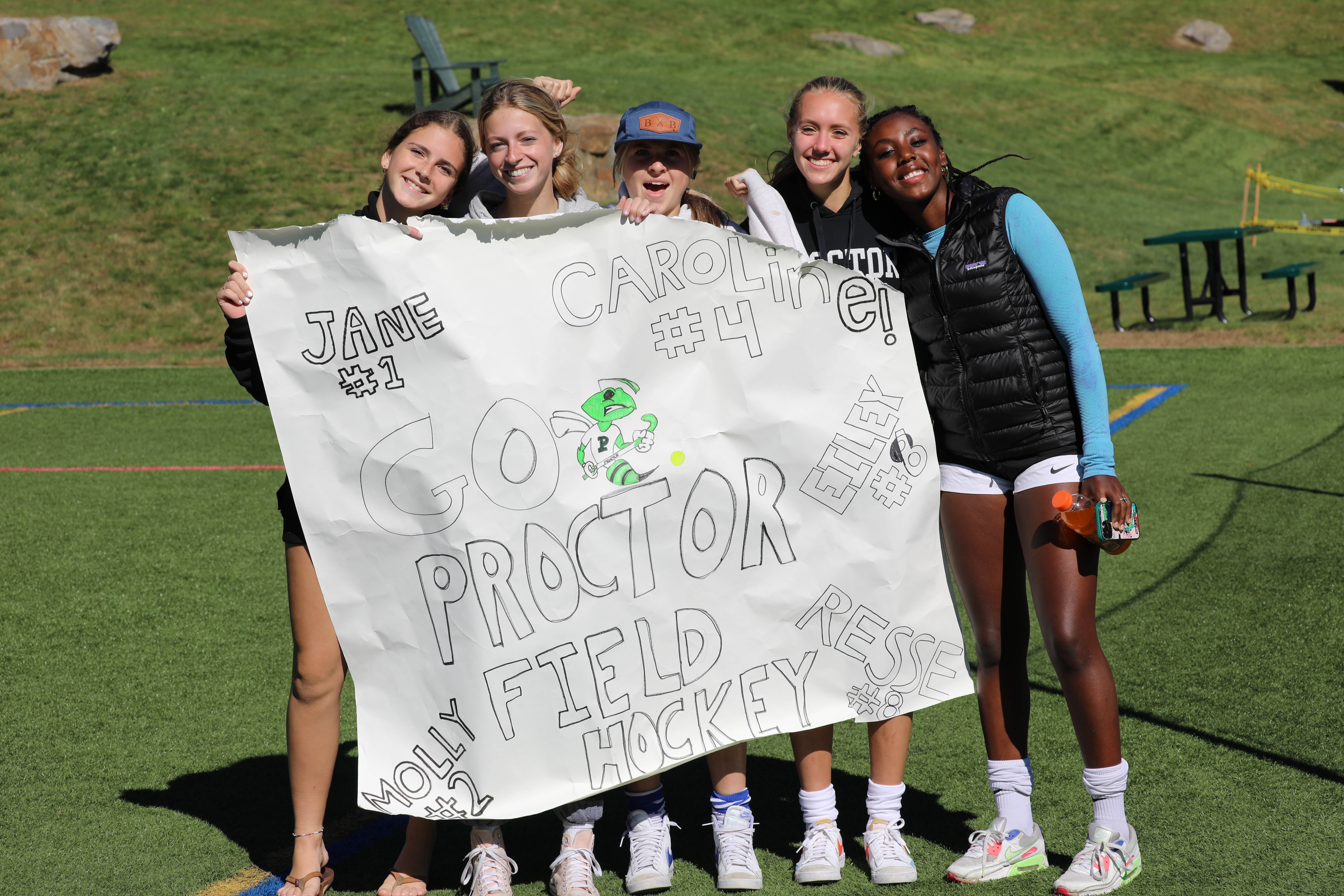 As Proctor enters the second year of a new chapter of leadership under Head of School Brian Thomas and Chair of the Board of Trustees Travis Warren P'18, '19, '22, new voices emerge within the community to guide us in our pursuit of our mission. Three individuals joined the Board this weekend - Jon Rosenshine P'25, Rebecca O'Connor '08, Laura Barkan P'23, and Ryan Bowse '93 - stepped onto the Proctor Board with tremendous experiences to share. At the same time, eight members of the Board of Trustees came to the end of their terms: Liz Blodgett Smith, '81, P'13, Katie Kidder '91, P, '16, '19, '22, Laura Anker '00, Joanna de Pena '08, Jennifer Fulton P '18, Sarah Selden Bush P'14, '19, '21, '22, Bernie Auyang P '20, and Walter Perry '71. Each of these individuals have given so much of their time, expertise, and resources to Proctor, and we are forever grateful for their stewardship of Proctor's mission.
The weekend's theme of new beginnings and transitions continued with the ribbon cutting of the Woodlands Building. As we gathered in the beautiful nave of this new science building, with native Proctor wood timber framed around us, the life and legacy of former woodland manager Dave Pilla was near to all of our hearts. Science Department Chair Alan McIntyre and wildlife ecology teacher Lynne Bartlett each shared the impact of this building as it serves as a gateway to the natural world for students and adults alike as we continue to steward Proctor's 2,500 acres of woodlands. Proctor's commitment to environmental stewardship lives deeply within the community, and this new building is just yet another outward facing representation of that commitment.
Successful schools, schools who have a clear mission and pursue it unrelentingly without compromise, have alignment within all layers of the organization. The Board Member understands the work of the teacher and the housekeeper and the maintenance worker. The Head of School understands the challenges of the students and the dorm parent and the parent. Each approaches their work through a shared mission-lens, and this feeling is strong right now at Proctor. While we never walk away from a Board Weekend with all of our big questions answered, we walk away with tremendous alignment and a shared understanding of the work that lies ahead.