Our Admissions Team often hears the question: What's a typical day like for a Proctor student? Oh, where do we start. How do adequately explain no two days are the same. How do we succinctly articulate the breadth of experiences that could enter a "typical" day for our students?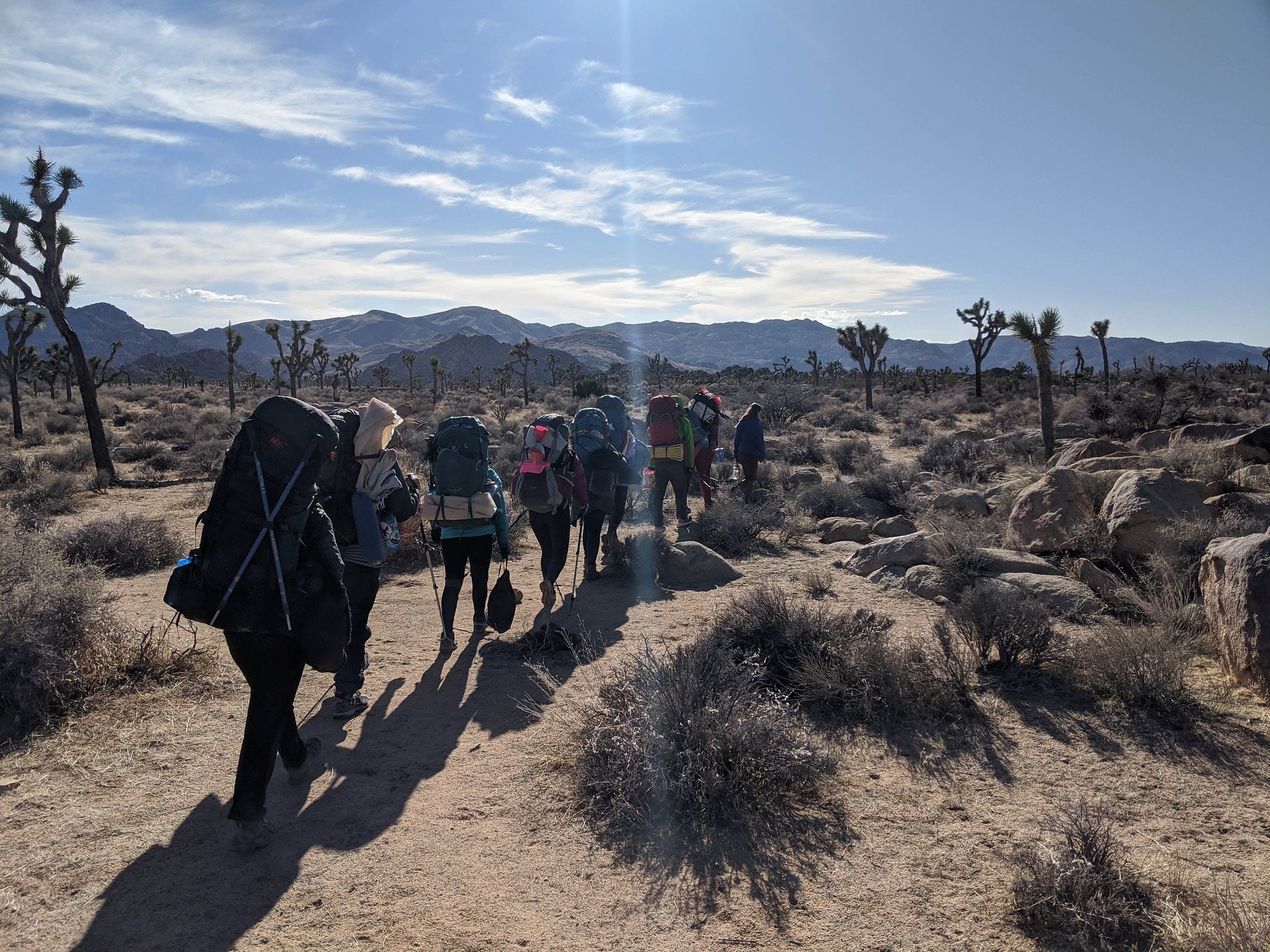 How do we talk about our five off-campus programs and what a "day in the life" on these programs looks like? (You can actually read about a day in the life on Mountain Classroom HERE.) From the time a student wakes up at 7:30 am until they turn off the lights at 10:30 pm (depending on how addictive their current Netflix series is…), a typical day includes academic courses, meals with friends, a community-wide assembly, an art or mindfulness class, afternoon activities/athletics, more meals with friends, extra help sessions with faculty, study hall and a dorm meeting. So instead of looking at a typical day for a Proctor student, let's take a few minutes and look back at the past week. While no week is "typical", this is what our week at Proctor looked like: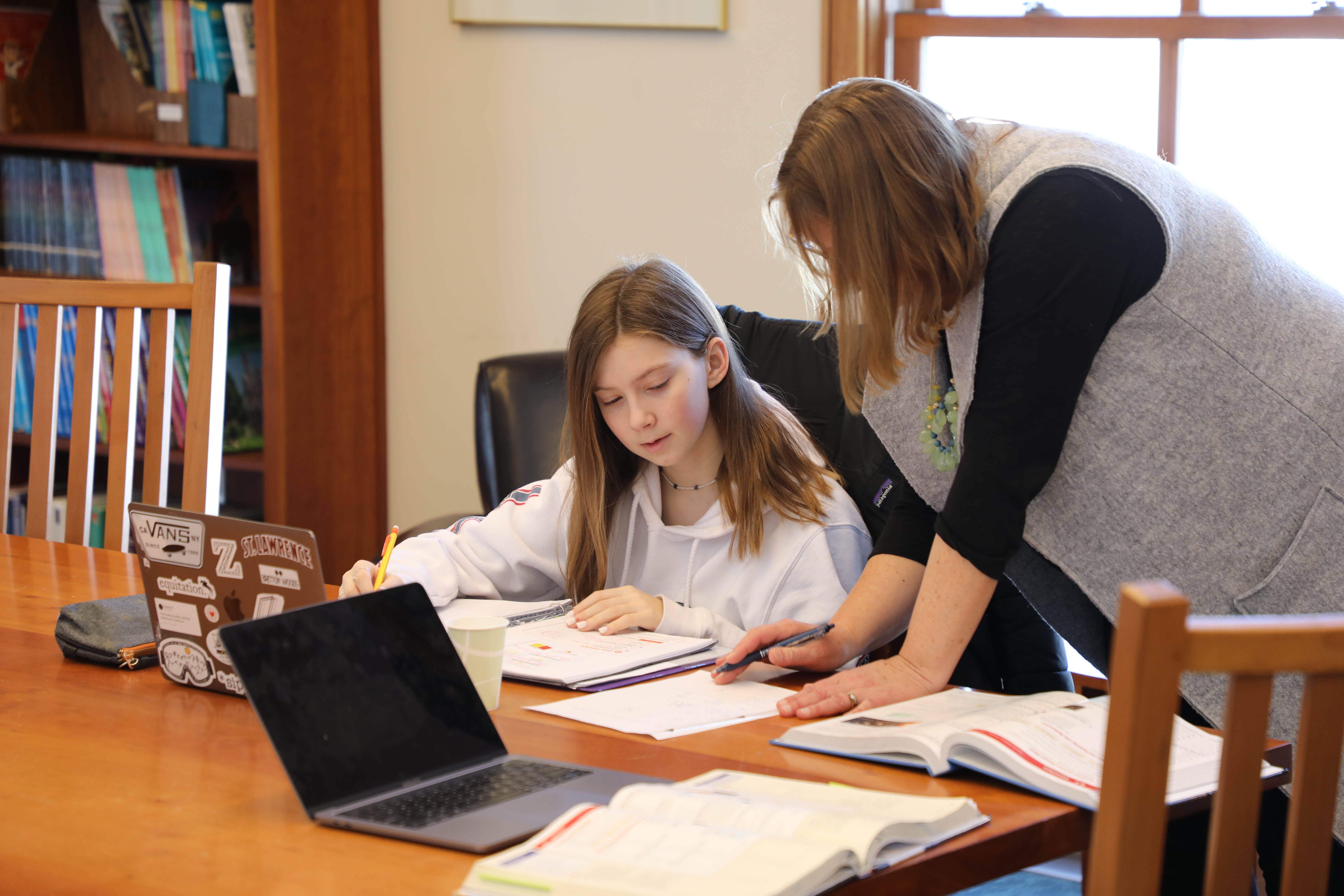 Saturday, February 15:
Three Saturday morning classes preceded ensemble block, lunch, and a busy afternoon of games and athletic contests. Girls' varsity basketball lost a close contest to St. Andrew's School at home, while across the parking lot boys' varsity hockey earned an OT win over Berwick Academy after hosting a fundraiser to benefit the Navy Seals Foundation, and girls' varsity hockey dropped a one-goal game to a talented Dexter-Southfield School. Later that evening, Student Activities hosted the ever-popular Casino Night in the Wise Center.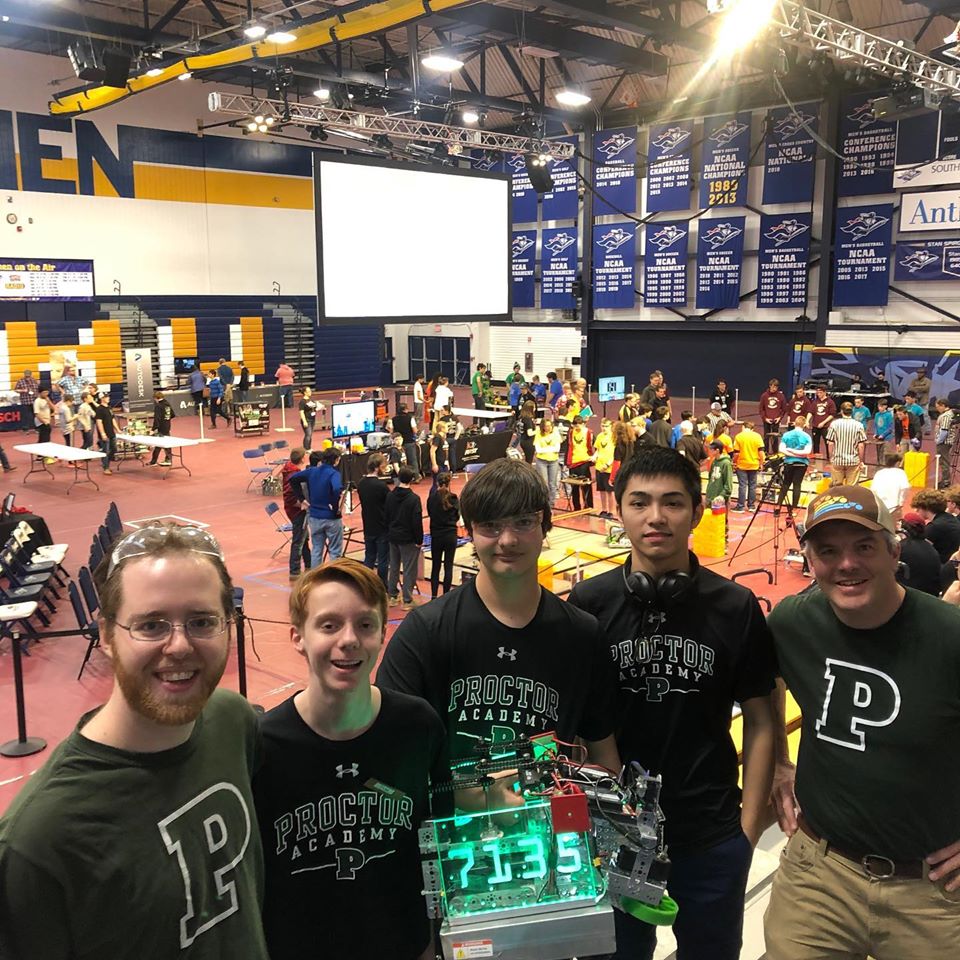 Sunday, February 16:
Proctor Robotics team heads to FIRST Tech Challenge Robotics State Championship. Despite having nearly two months less prep time than other schools due to Proctor's trimester system, this committed team of Camden Fletcher '21, Jason Liu '21, and Andrew Milnes '23 and coaches Josh Norris '92 and Spencer Corkran '09 performed incredibly well. Kudos to this group for giving up their entire Sunday to compete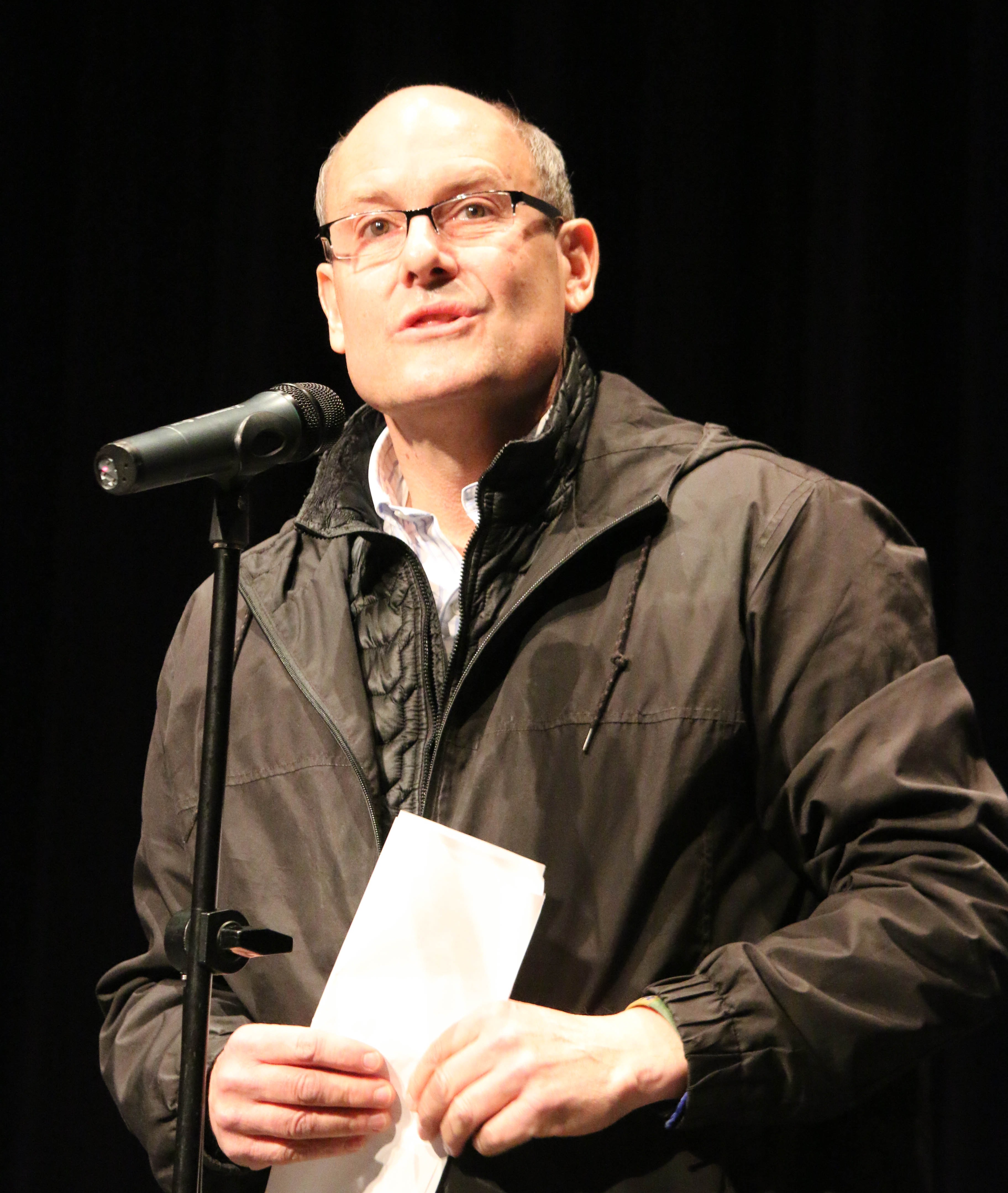 Monday, February 17:
Former Proctor Social Science Department Chair Carl Hobert visited campus to speak with AP Human Geography and African Studies students about his work over the last two decades in Rwanda. A graduate of Middlebury College and Tufts University Fletcher School of Law and Diplomacy, Carl's work now takes him around the globe speaking about his time in Rwanda. He questioned what it would take to imagine a more secure and humane world where equal access to water, food, education, and the prevention of armed conflict, and other basic human rights are the norm. Carl not only spoke with classes, but shared powerful thoughts with the whole community during assembly where he challenged each of us to check our blind spots of injustice in our lives. Look around and notice the injustice, and then do something to end it. Wise words we must take to heart as a community that possesses remarkable privilege.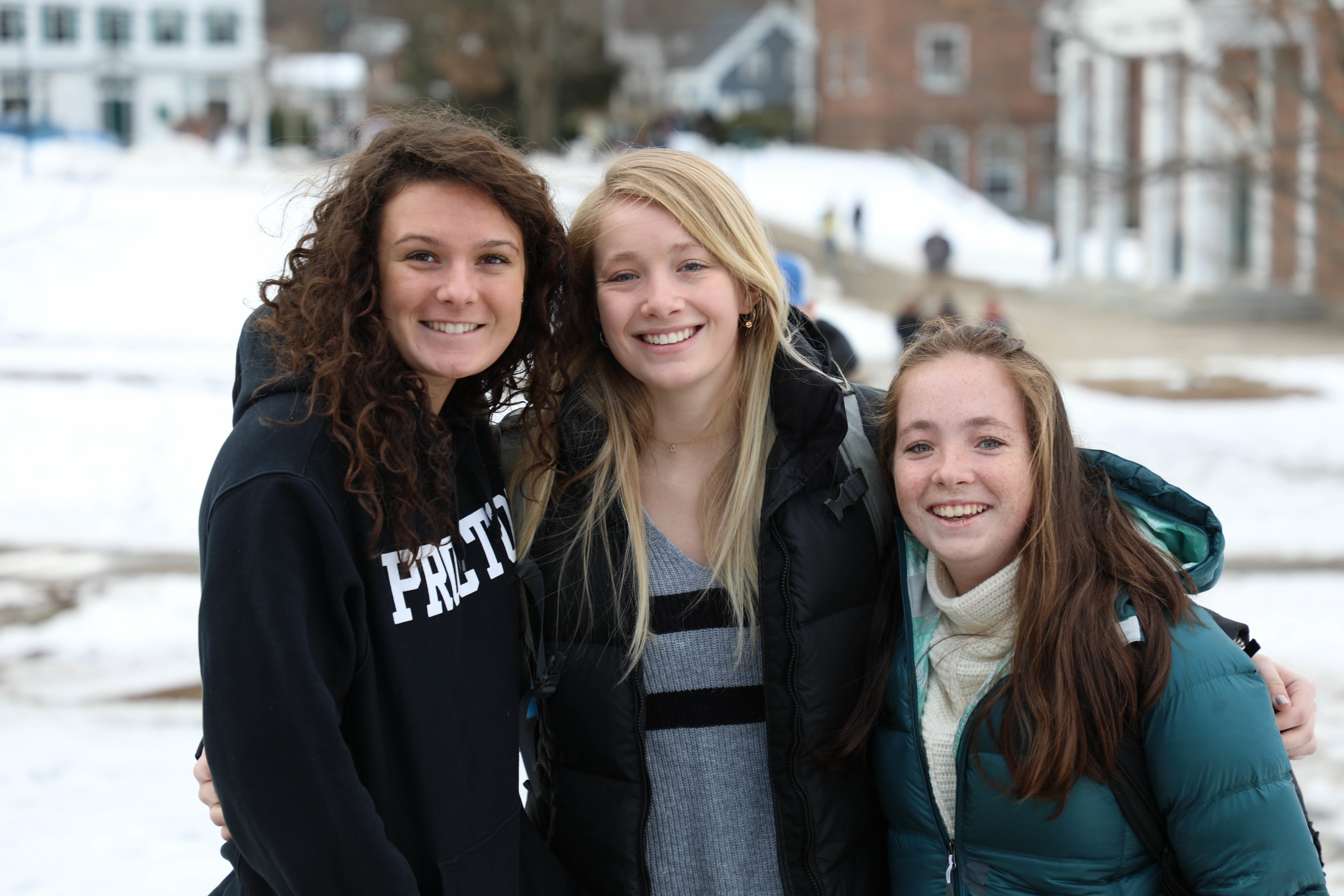 Tuesday, February 18:
AP Environmental Science teacher Alan McIntyre shared a recent blog post by The College of Holy Cross-bound women's basketball commit Steph Davis '20 discussing a recent class visit from Kent Armstrong P'23. Alan noted the care and insight with which Steph analyzed Kent's discussion of his company, Terrastryke, and their approach to organic environmental waste remediation. If you want to see a window into the learning taking place in Proctor's classrooms, take a few minutes to read Steph's blog HERE.
Meanwhile, Proctor's Alumni and Development Office hosted Proctor's annual 1848 Giving Challenge asking parents, alumni, faculty/staff, and students to join together to honor Proctor's past, while supporting the school today. Over 400 donors joined arms in support of Proctor on this day. Check out a recap of the 1848 Giving Challenge HERE, and a big thank you to everyone who took part in this challenge!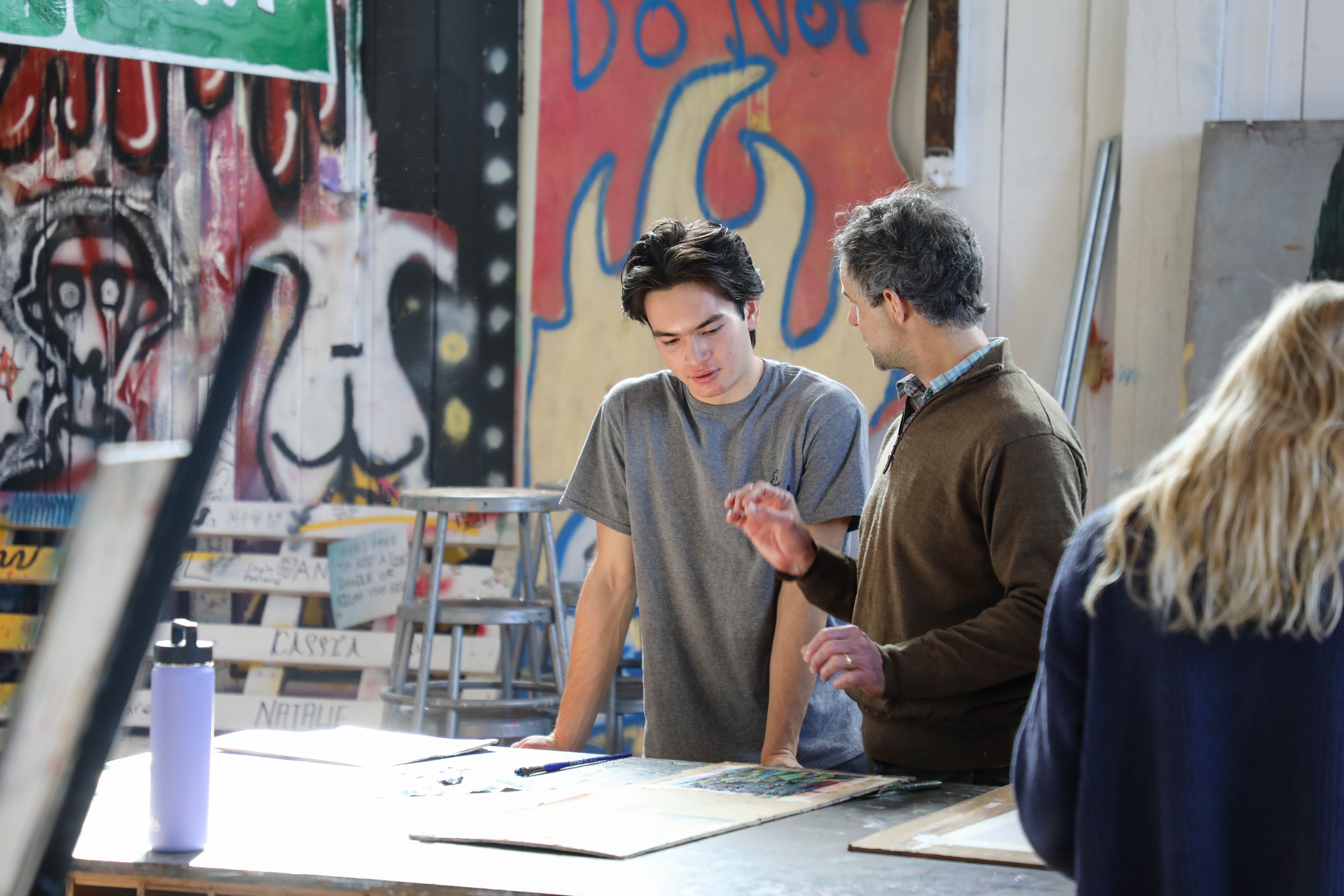 Wednesday, February 19:
A condensed morning of classes saw students busy working on research papers for US History classes in the library, charging forward on the final chapters of the Winter Term in math classes, engaging in conversation in World Language classes, organizing notebooks and developing an exam prep schedule in Learning Skills, and framing artwork for the Winter Term Art Show to be held on Friday February 28. After lunch, campus transformed into a host for countless athletic contests including the Lakes Region Alpine Ski Racing Championships and Lakes Region Rail Jam at the Proctor Ski Area, and home basketball and hockey games. Nordic skiers traveled to Dublin School for the Lakes Region Championships, while rec skiers and USSA/FIS skiers trained at Ragged Mountain Resort, and junior varsity basketball and hockey teams hit the road for contests.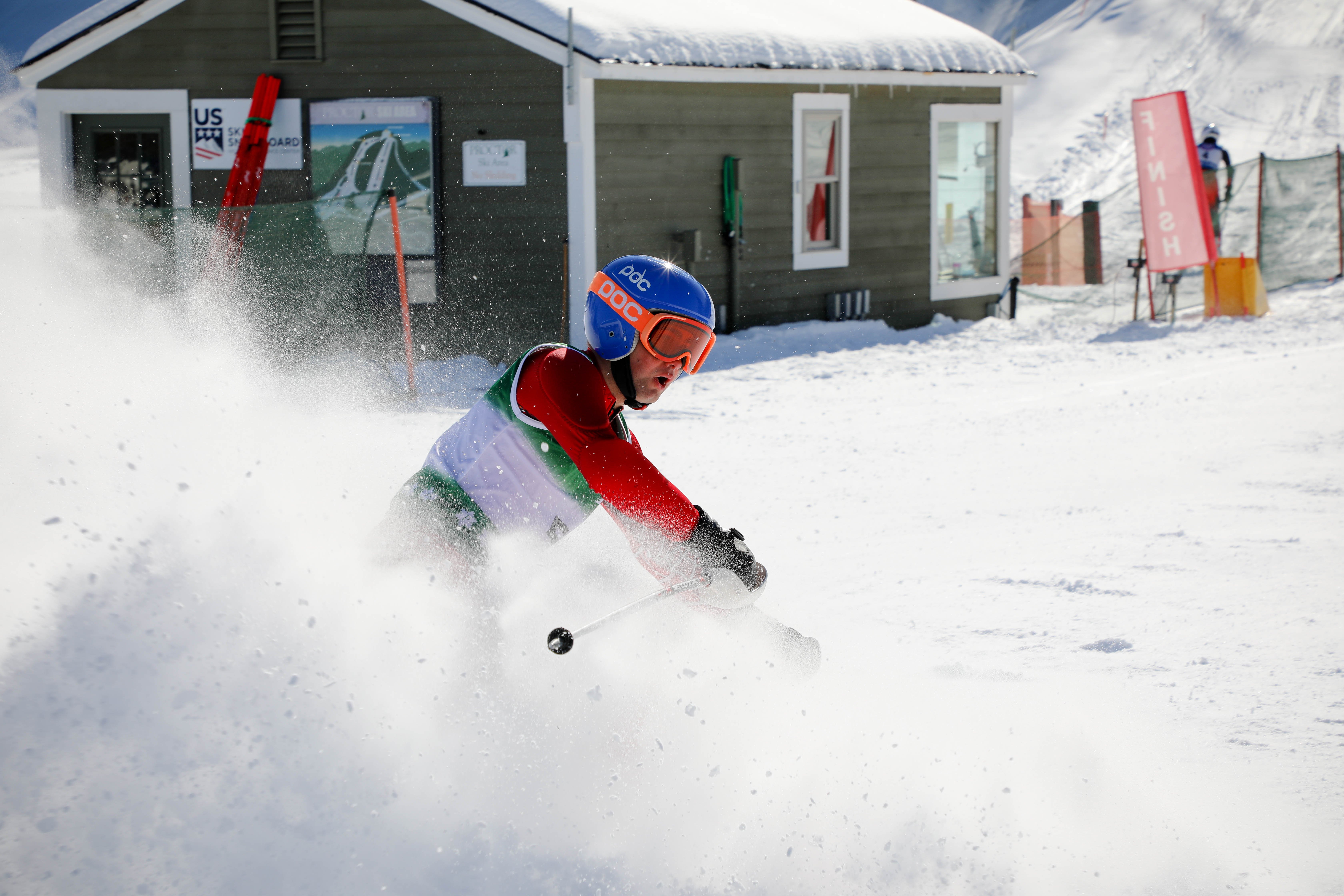 Following study hall Wednesday night we all received the email from Head of School Mike Henriques we've been waiting for all winter: Thursday would be Head's Day - an unexpected day off with no academic classes, no assembly, no mandatory afternoon activities. Immediately after Mike sends the note announcing Thursday as Head's Day, Environmental Coordinator Alan McIntyre emails the community offering his annual Head's Day Eve Owl Prowl through the Proctor Woodlands to listen and observe owls. More than twenty students sign up for this two hour walk in silence from 10:00pm-midnight. How cool is that?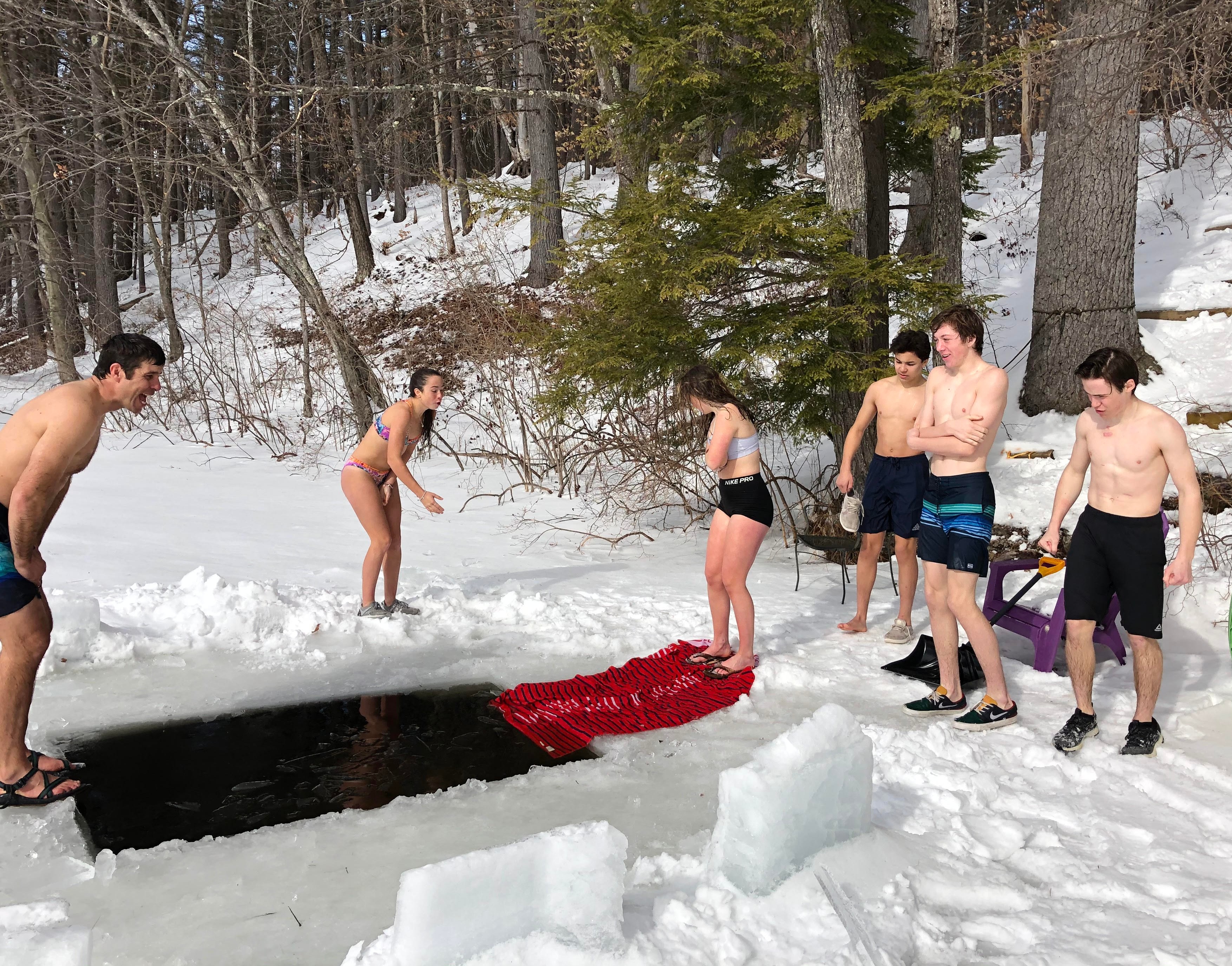 Thursday February 20:
We talk often about the need for rest and balance in our lives, and sometimes a day off in the middle of the week is just what we need. Most students will sleep in, attend an elaborate brunch created by Proctor's Dining Services team, and then engage in a bunch of outdoor activities on and off-campus. Sledding, ski trips to local mountains, lunch out in Concord or New London, snow football on the turf, and a polar swim at Elbow Pond are a few of the faculty offerings for the day.
Varsity hockey and basketball teams still hold practices, and Proctor's drama department holds an open dress rehearsal for their winter play, Noises Off, that shows Friday and Saturday evenings in the Wilkins Meeting House.
Friday, February 21:
A transition back to the classroom after a day off can be challenging, but students will get right back to work as they prepare for the final week of classes before final exams. A home basketball game for girls' varsity basketball highlights Friday afternoon before the community's attention shifts to the other side of campus and the drama department's opening night of Noises Off at 7:00 PM in the Wilkins Meeting House (reserve your tickets HERE).
---
We are tired just recapping the past week, let alone living it! The beauty of living and working at a place like Proctor is there will never be two days alike, let alone two weeks. Here's to a great weekend and week ahead!