On Friday, we will welcome 67 prospective families to campus for the second of our two Admissions Revisit Days. Last week, we asked our prospective families to 'get real' (read more in THIS BLOG) as they toured schools one last time before making their final decision. Today, we ask our visiting families to consider the role of an independent school in their child's development.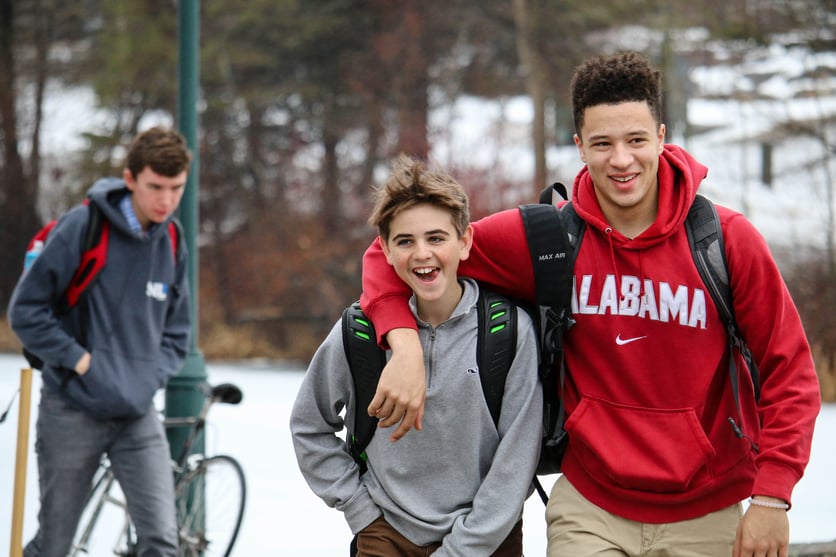 At Proctor, we are not immune to the cultural expectations of academic rigor, ever-growing adolescent resumes, and the pressures that surround the college application process for even our youngest students. We just navigated the most competitive admissions cycle we've ever experienced, and witnessed first hand the perils of the resumeification of adolescence.
We desire to approach education differently than other schools, and in so many ways we do. While we believe wholeheartedly in our educational model, we must continue to evaluate how we can become better at building healthy adolescents, and not just rush teenagers into adulthood as society wants us to do.
Mike Koenig, Proctor's Director of College Counseling, shared a Tedx Talk by Dr. David Gleason (below) with the community last week. If you have time, listen to Dr. Gleason's pointed thoughts on the damage we are doing to adolescents at highly competitive independent schools by over-scheduling, overworking, and, at times, overwhelming students with expectations.
"Teenagers have become experts at faking it. They make it, but at what cost? We have to ask ourselves, at what cost do we continue to overschedule, overwork, and overwhelm our students? At what cost do we expect adolescents to think and act like adults before they actually are adults?" - Dr. David Gleason
We see these pressures manifest themselves in students at a remarkably young age. We believe Proctor's school culture keeps academic pressures in balance with life experiences (otherwise we wouldn't have 80% of our students choose to study off-campus during their time at Proctor). Likewise, small dorm communities, advisory groups, small class sizes, and the most integrated academic support system in the country all play key roles in helping to support students as they navigate adolescence. But, we must continue to ask ourselves: Could we do more as a school to reverse the unsettling trend we are witnessing in a generation of overpressured young people?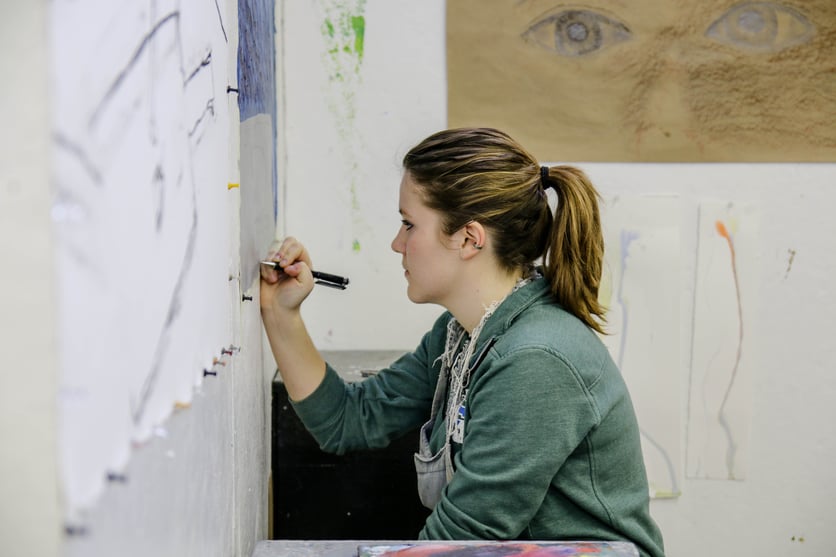 We are responsible for the cultures we create, both as an individual school and as a society. We desire to have our students grow into healthy, self-aware, self-advocates as they graduate from Proctor, and we relentlessly pursue this goal, even when the pressures of society (grades, college, performance, etc.) tell us otherwise.
We love reading updates from our off-campus programs (like this one Annika wrote from European Art Classroom) because we see the transformative growth that takes place when students confidently exit their comfort zones. We smile when we see students buck the trend, shed preconceived expectations, and take the path less traveled. We remind ourselves to keep doing the same as a school.