The New Hampshire Primary is finally here! It is a day to celebrate for many reasons, not the least of which being our phones will stop ringing at all hours from pollers looking to get predictive data on the election. It is incredibly exciting to live in New Hampshire as the first Presidential primary votes in the country are cast. Of course, the Proctor community is taking full advantage of the learning opportunities that accompany the Presendital primary process.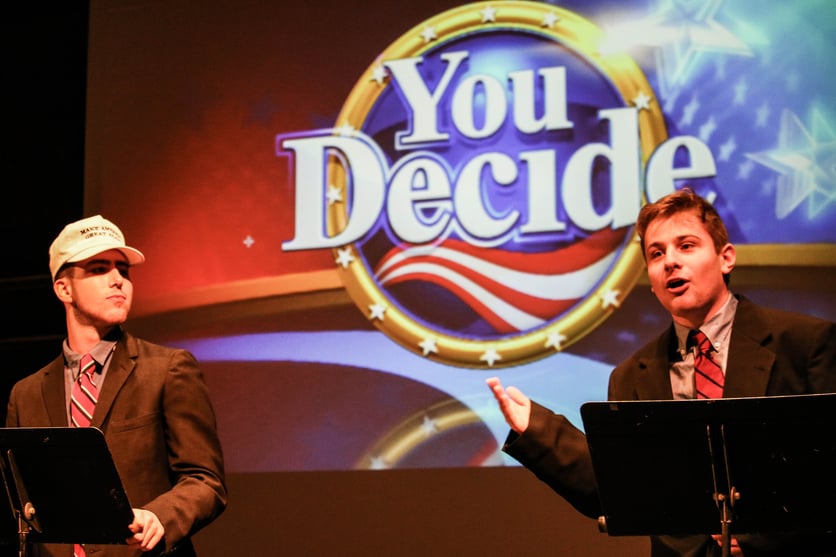 In November, we published this post on how the engagement of our students in various campaigns. That involvement has continued with campaign events being held at faculty houses, students continuing to attend town hall meetings with candidates, and through Phil Goodnow's efforts to help us understand the primary process. We even saw our own Matt Nathanson '91 play at Bernie Sanders' final rally at the University of New Hampshire last night!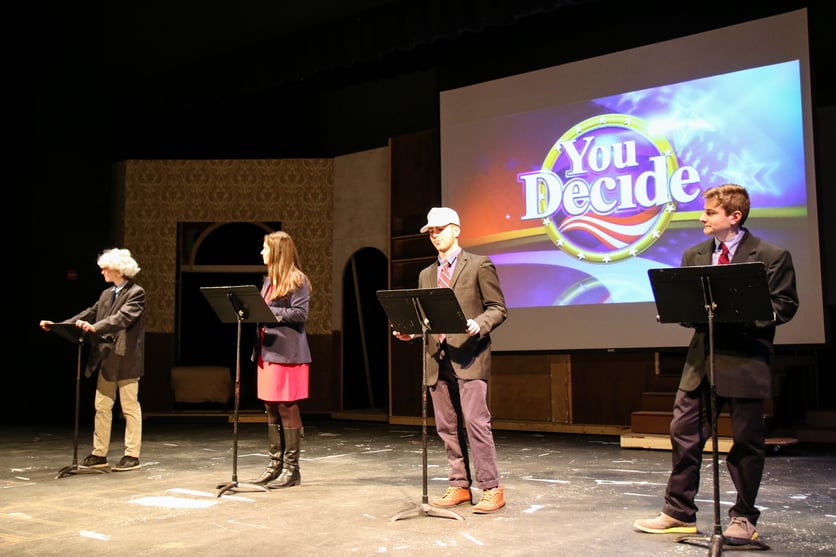 In Monday's assembly, we had our own guest appearances by four of the leading candidates prior to today's community-wide mock election! Katie '17 (Bernie Sanders), Sage '18 (Hillary Clinton), Connor '16 (Donald Trump), and Nick '16 (Ted Cruz) debated real issues in front of the community, of course having fun all the while.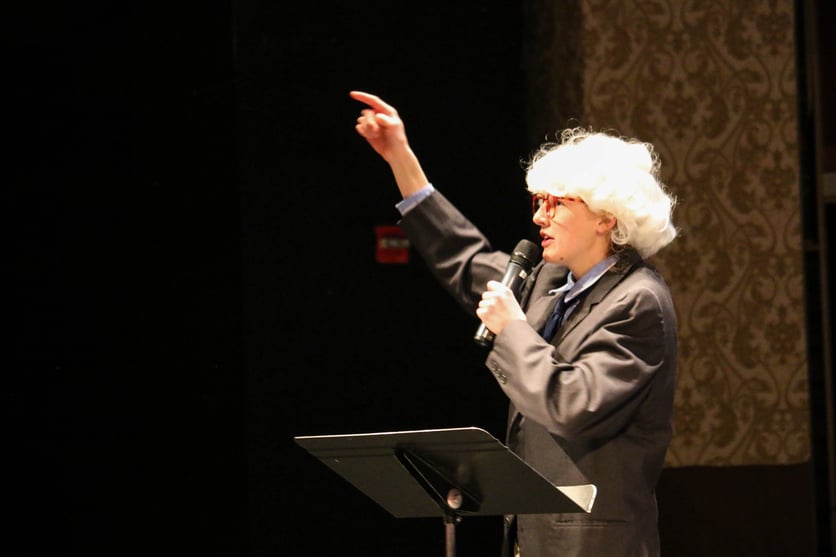 Today, dozens of students (who are 18 years old) joined advisors for the short walk to Andover Elementary Middle School to cast their vote. It is a process we too often take for granted; the simple task of marking a checkbox and casting your ballot. But we mustn't overlook its significance. Regardless of our political affiliation, today is a day we are reminded of the remarkable wisdom the architects of America's democracy possessed more than 230 years ago.
Sure, we all have our favorite candidate, and we each have strong convictions around each candidate's platform. It is good to care, and it is good to disagree when debating hard issues. But underneath these differences lies a deep appreciation for the shared democracy in which we are able to take part. Today, we get to celebrate that democracy by casting our vote. We hope you choose to do the same.