More than 150 families will attend our three Admission Revisit Days over the course of the next week. Each will walk away with an authentic sense of who we are as a school. More importantly, perhaps, each will have the chance to talk to our students about how Proctor's educational model has transformed their lives.
When you look at each of Proctor's programs on an individual basis, we may not differentiate ourselves from other schools that much. Take Proctor's STEAM initiatives as an example. At Proctor, we have made significant efforts over the past five years to develop a robotics and engineering program as well as bolster math and science offerings across the curriculum. So have countless other independent schools. The work being done at Proctor within this area is powerful and has had a tremendous impact on student experiences in applied mathematics and the sciences, as it probably has at every other school.
However, as we know full well at Proctor, and this recent opinion piece by Fareed Zakaria reiterates, having a STEAM program is just one piece of the puzzle in educating the next generation of innovators. Zakaria writes, "Technical chops are just one ingredient needed for innovation and economic success...Companies often prefer strong basics to narrow expertise. Andrew Benett, a management consultant, surveyed 100 business leaders and found that 84 of them said they would rather hire smart, passionate people, even if they didn't have the exact skills their companies needed." Essentially, his thesis is this: learners need to be able to think critically in the world around them while interacting with other humans solving problems not easily codifiable for computer automation.
Zakaria continues, "This doesn't in any way detract from the need for training in technology, but it does suggest that as we work with computers (which is really the future of all work), the most valuable skills will be the ones that are uniquely human, that computers cannot quite figure out — yet." This is where we believe Proctor brings value to each student who steps foot on our campus. Each individual program, whether on-campus or off, falls within a comprehensive education that prepares students to do just this and become real-world problem solvers!
As families attend classes, meet with teachers and coaches, and eventually make a decision on where their son or daughter will spend his or her high school years, we remind them why Proctor is different. No where else can a student spend a ten week term sailing from Gloucester, Massachusetts to St. Croix while studying marine biology, nautical navigation, and maritime history alongside twenty classmates and then return to campus to take AP Calculus and Honors Physics. This opportunity exists for students on any of Proctor's five off-campus programs and countless on-campus courses.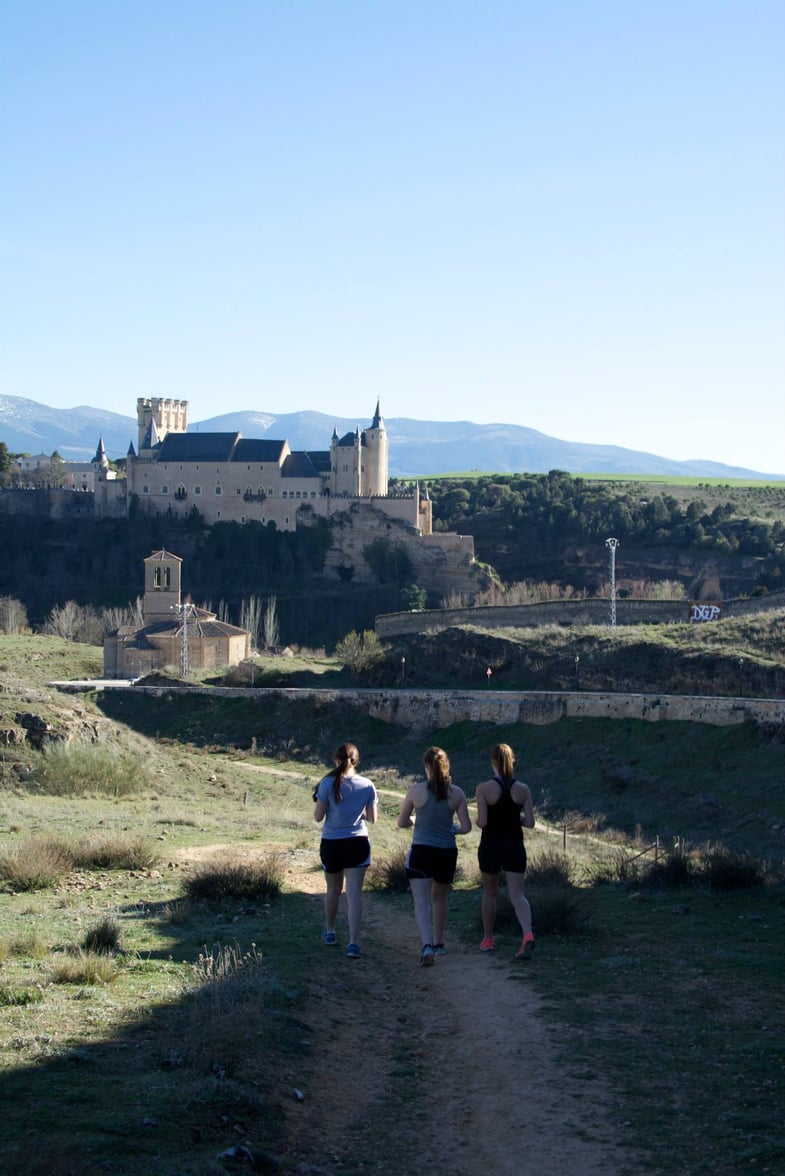 It is not each of Proctor's individual offerings that set us apart; it is our combination of breadth AND depth of programming that makes us unique. Each student creates his or her own path to travel during their pursuit of passion at Proctor. No two paths are the same and there are certainly no cookie-cutter graduates from Proctor. Each is as unique as his or her path and the experiences he or she embraced along the way.
Zakaria sums up why a Proctor education is so important when he writes, "You could not do better than to follow your passion, engage with a breadth of material in both science and the humanities, and perhaps above all, study the human condition." This is what each Proctor student has the opportunity to do and has been wired to do since they were young. Pretty exciting, huh?