The long-awaited admissions decision date for the independent school world has arrived. Emails were sent to all 600+ applicants at 6:00 PM this evening notifying each prospective student of our Admissions Team's decision. We are incredibly excited about the group of individuals we have chosen to make up the Proctor Community for the 2018-2019 school year!
The dichotomy of emotions experienced by our largest applicant pool to date is not lost on us, however. For every young man or woman who received a letter of acceptance, two others will not have the opportunity to experience Proctor. That unfortunate reality is by far the hardest part of our Admissions counselors' job, and our hope is each accepted student truly appreciates the opportunity they have been afforded.
The power of Proctor's educational model lies in the entirety of the experience, not just in the individual programs that make us a unique educational alternative. The intentional blend of programs, teaching pedagogy, commitment to individual growth, and uncanny ability to form trusting relationships between students and faculty comprise what we've called the Proctor Magic. It is a formula of education that first started brewing here in the early 1970s, and one that requires one key ingredient out of our control: student buy-in to the Proctor's model.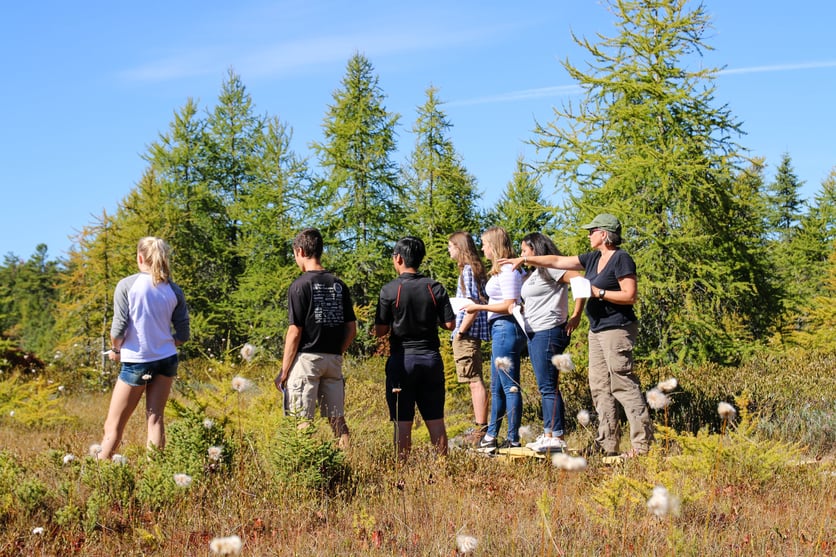 A community is only as strong as those who embrace it as their own. Each year, we anxiously await the influence of a new group of students who will encourage us to evolve, change, and grow as a school. Our Admissions team has identified those students they believe will help us move forward as a community, but that is just half of the matchmaking process. The responsibility now falls on each accepted student and their family to make sure Proctor is the right fit for them. We want students who will suck the marrow out of the Proctor experience, who will arrive on campus next September hungry to learn and embrace all the challenges that lie before them.
Without a fit on both sides of the relationship (Proctor and accepted student), we do not grow stronger as a school. With that in mind, we encourage each of our accepted students to read the five bullets below outlining the behaviors we have found most important to embracing the Proctor experience. Think critically about whether Proctor is the right match for you, and if you think it might be, register for one of our two Revisit Days at the link below.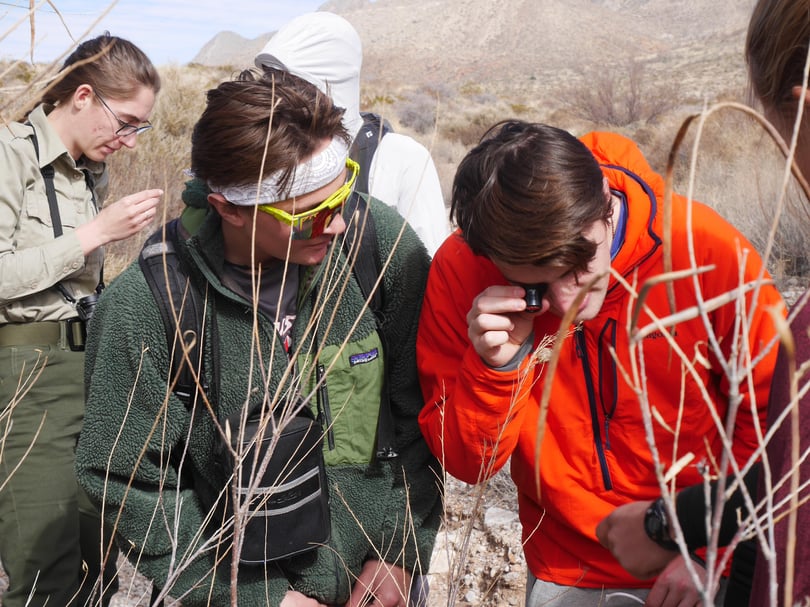 1. Be Curious:
We believe the goal of high school is to take chances, fail, learn, and take more chances. Therefore, being curious is a prerequisite to joining the Proctor community. No one here expects you to have all the answers, we simply expect you to enjoy the pursuit of knowledge as much as we do, and to allow your curiosity to guide your exploration of your life at Proctor. If you have this mindset, you will be ready for your Proctor experience.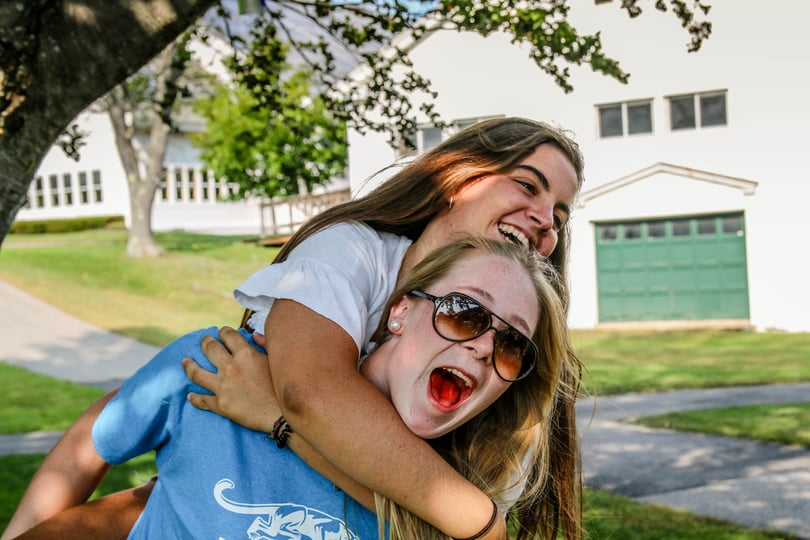 2. Have Fun:
Every school makes sure they post plenty of pictures of smiling students (trust us, it's our job here, too, as evidenced by the photo above), but not every school refuses to compartmentalize fun like Proctor does. Regardless of whether it is in chemistry class, in the dorm, eating with your friends in the dining hall, hanging with your advisor, or on that long bus ride home from an away game, if you are not willing to welcome laughter and fun into every experience at Proctor, you are at the wrong school. Sure, there is a time to be serious, and we know how to do that too, but we have found those students who are willing to inject 'fun' into all areas of their life at Proctor have a disproportionately positive experience.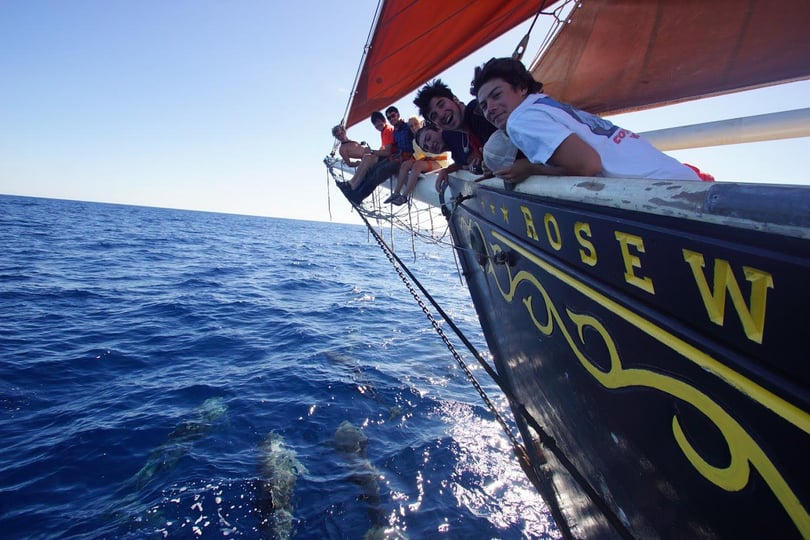 3. Embrace Adventure:
Certain adventures at Proctor are not optional (Wilderness Orientation), but most are. With 80% of our students choosing to spend at least one term on an Off-Campus Program, embracing adventure is an absolute must if you decide Proctor is the right fit for you. These adventures will undoubtedly thrust you outside your comfort zone (see bullet #4 below), but most importantly, they will connect you to those individuals around you with whom you are sharing your Proctor experience. The personal relationships you will develop will not only last a lifetime, but will shape the direction of your life. Be sure you understand the important role adventure plays in the Proctor experience, and that you are ready to say 'yes' when the opportunity to embrace adventure arises.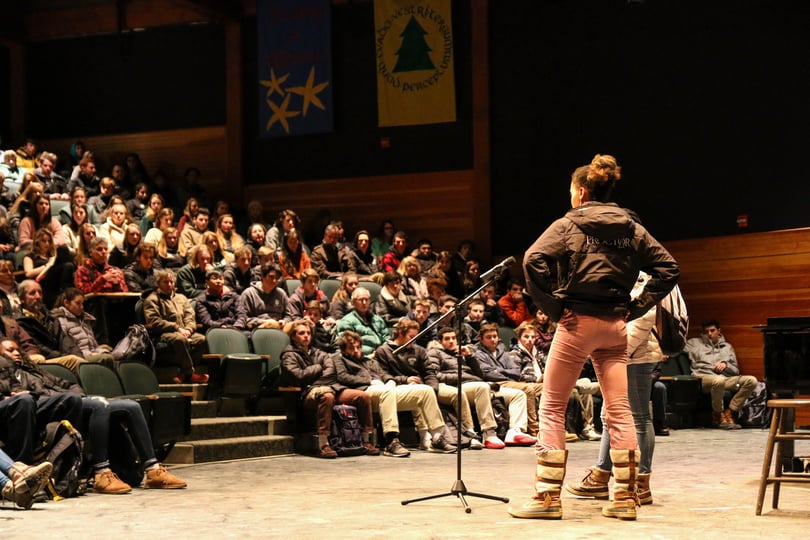 4. Step Outside Your Comfort Zone:
Prior to each Wilderness Orientation, Head of School Mike Henriques talks of the white space on each group's trail maps; that space where the unknown and unwritten lies. Joining the Proctor community is like stepping into that white space as you learn to embrace life outside your comfort zone. Whether it is making an announcement in assembly, trying a new sport, enrolling in an art class, or choosing to study off-campus, if you choose Proctor, you will quickly come to appreciate and understand our deep rooted culture of ensuring every student steps foot outside his or her comfort zone...repeatedly.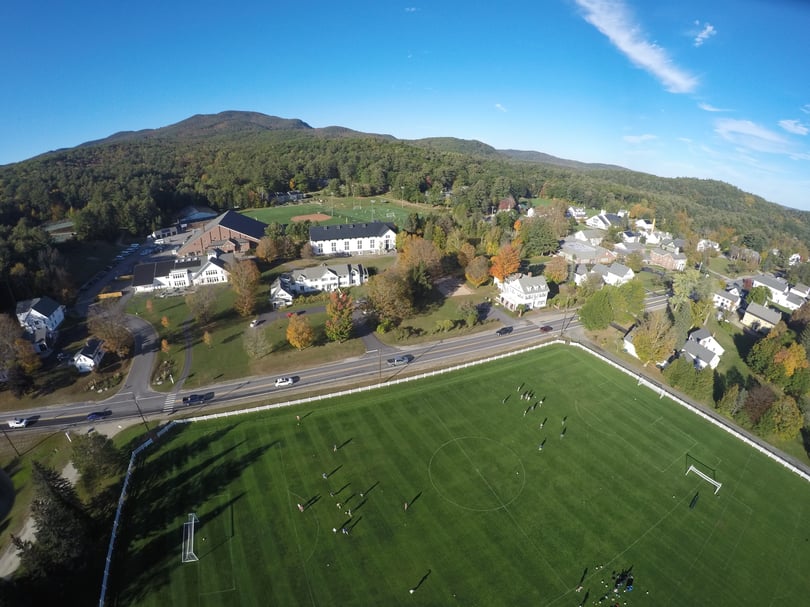 5. Love Where You Live:
Those of us who have chosen to make the tiny hamlet of Andover, New Hampshire our home truly love where we live. We love the changing of seasons, the mountains, the three swimmable lakes within walking distance of campus, maple sugaring, the trail system, Proctor Ski Area, and the beauty of rural New Hampshire. We also have chosen to love the short days of our long winters, frost heaves, mud season, black fly season, the twenty minute drive to the grocery store, and the one pizza place, gas station, and bank in town. Proctor is not located in a metropolis. It never will be. You cannot Uber to the movies or to the mall. Sorry. Choosing Proctor means choosing the rural community of Andover. Know this. Don't complain about it. Making the decision to love where you live is one of the most liberating decisions you will make in your life.