Today marks the 50th anniversary of Earth Day. Conceived in the midst of social, political, and racial upheaval of 1970 when 22 million Americans took to the street to voice their concern about the way our species was treating the natural world, this celebration continues to recenter us each year on our connection with our living earth.
COVID-19 and its glacial impact on our negative impact on the environment provides a unique lens through which we celebrate this 50th Anniversary of Earth Day. At Proctor, each year we engage in service learning workshops to celebrate Earth Day. While we are working remotely this spring, we will, again, set aside our screens and online classes and step outside into the natural world. The only homework due today is spending time seeking and connecting with nature.
Tim Miner P'09 shared the following words with our community at the opening of the Proctor Outdoor Center in February. While Tim was addressing the amazing new space that serves as the home of Proctor's outdoor sport and activity programs, his words seemed appropriate for today as we each find our own adventure and, hopefully, our own soul affirming moments alongside nature.
My thoughts eventually came around to a 25 year-old memory - still vivid. I was lying on a subarctic hillside, high above the Coppermine River, under a midnight sky that seemed to be trying to figure out whether it was to be dusk or dawn. A moment that remains etched in my spirit.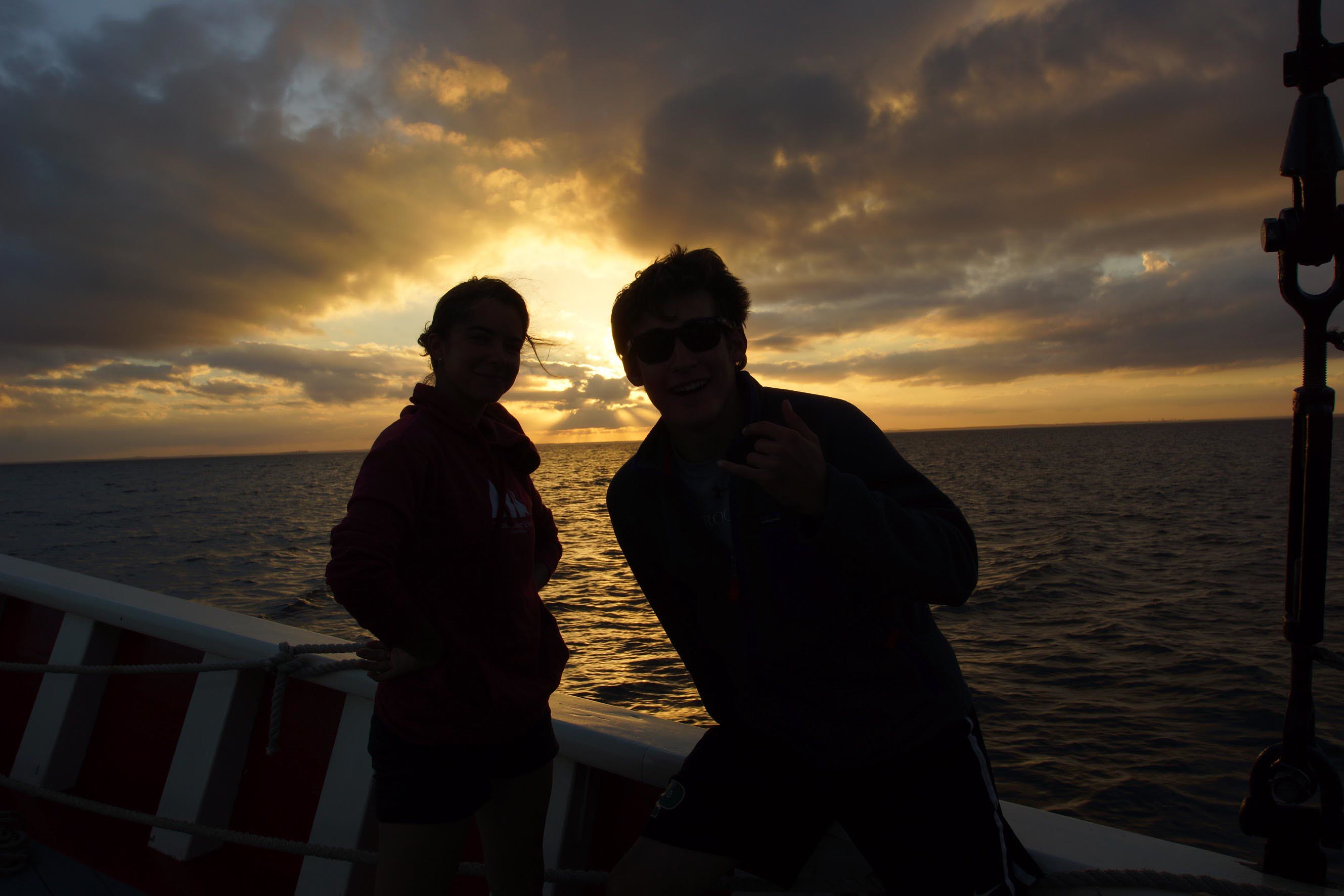 Now I'm not a linguist, but I do carefully consider language and words. And I set about considering the name of this new building - Proctor Academy Outdoor Center - all of this new indoor space. And my next thought was: Now that's irony, that on a deeper level perhaps this somewhat conflicted name is truly representative of an increasingly problematic aspect of the human condition. We have moved so far away from fire and tribe, and the world outside our built environment.
Most of us spend far more time indoors than out. The problem with this for me is this: I cannot remember a single indoor moment of my life when I have felt gobsmacked by a realization of my place in the universe. Yes, I have many times sat reading in a comfortable chair and been engaged in intellectual curiosity regarding life as I know it. But here's the thing: I know with certainty that the same book read around a campfire, on a hilltop, or beside a river would transport me emotionally and spiritually to the far reaches of my known universe - and beyond; an experience I referred to as being gobsmacked.
And those spirit-forming moments have come to me even more powerfully when I was just sitting wrapped in the hugeness and intimacy of solitude - on a hill, in a canyon, or beside a fire. I have collected a boatload of data that suggest that many of us, if not most, have felt that same awesome power in encountering the universe outside the walls we have built to separate us from all that. We humans are inspired and transported to better places - and are healed - by time spent beyond our walls.
Proctor does the outdoors more - and better - than any other school. I believe this building will further the goal of impelling more young people to discover their passion - and their souls - in the world outside their doors. And I am eager to watch as the doors and floors and walls get scratched and marked by daily comings and goings of bikes, kayaks, and skis. It is shiny and new, but its truest mark will be made on its occupants after they have opened the doors and walked out.