Proctor is not, and never will be, defined by a singular program. However, it is the individual programs that, together, create an unparalleled educational experience for our students. For the past 25 years, Ocean Classroom has quite simply changed the lives of well over 400 students, four of whom are now faculty members at Proctor. The launch of Ocean Classroom 2018 called for more than usual send-off with families on the pier as we celebrated the silver anniversary of the premier maritime education program for high school students in the country.
Developing a program like Ocean Classrooms requires vision, and an institutional willingness to execute and steward that vision through the inevitable obstacles that accompany a high risk, high reward off-campus program. Whether it was hurricanes, tragedy at sea, financial collapse of partner organizations, or the recent passing of two of Ocean Classroom's most influential supporters, David Pilla and Burt Rogers, those who care most deeply about Ocean Classroom, both within the Proctor community and beyond it, have always steadied both the figurative and the literal ship with their commitment, passion, and long-term vision for the program.
On Friday afternoon, the twenty-one Proctor students who will call the schooner Roseway home for the next nine weeks had a chance to see the larger landscape of Ocean Classroom. Not only was the crew greeted by family on the Fan Pier in Boston Harbor, but they were able to meet and interact with one of the original founders of Ocean Classroom, Alix Thorne, tall ship legend and winter captain of Roseway in St. Croix, JB Smith, and staff members of our partner, World Ocean School. They heard from Captain Flansberg, World Ocean School Executive Director Eden Leonard, and new Ocean Classroom program director Brooks Bicknell '77, P'11, '14. They also saw more than 200 alumni, parents of alumni, and friends of Proctor gathered together following the Roseway's departure in celebration of the program's 25th year.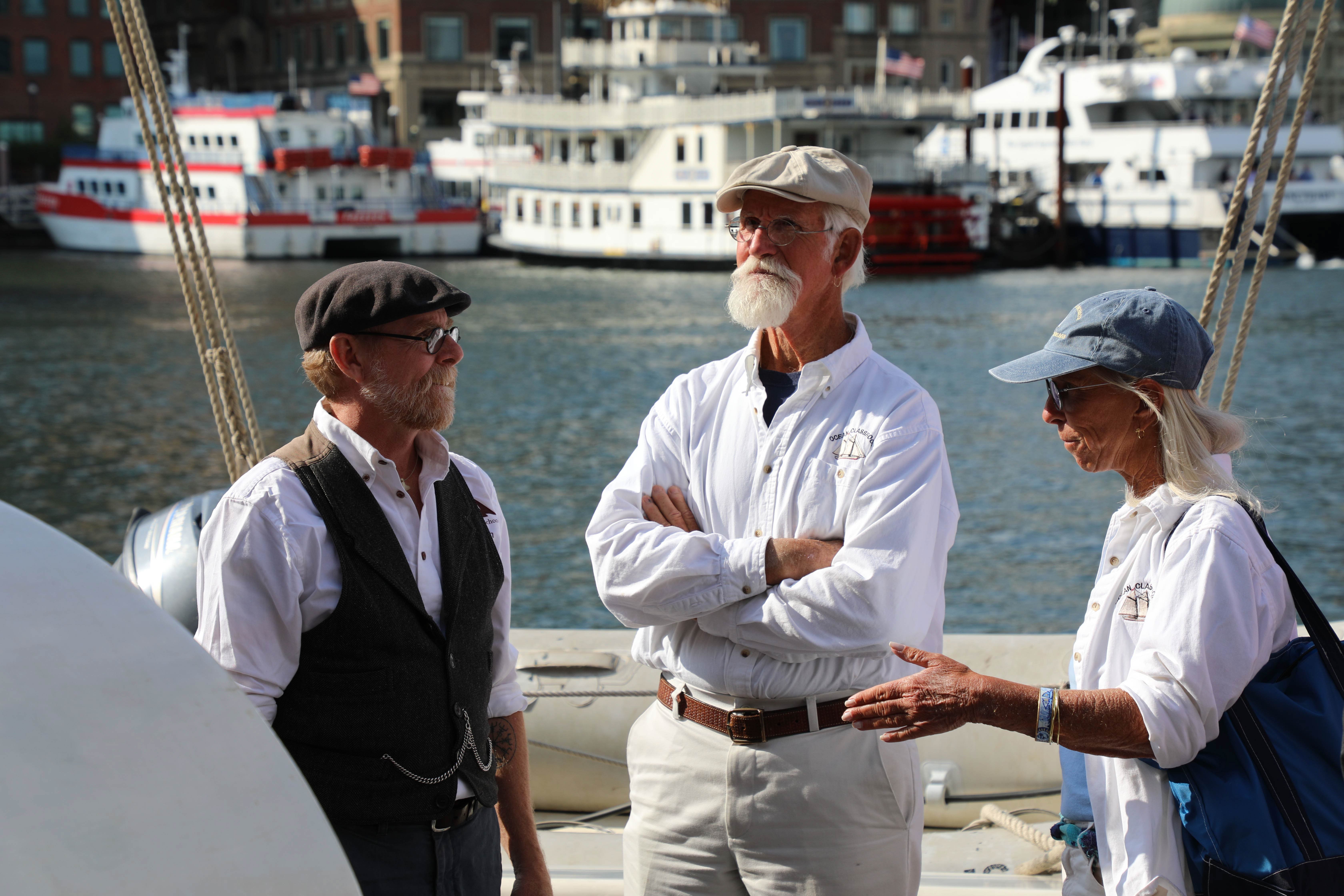 As we publish this blog, the crew is bedding down for their third time aboard Roseway in the relatively cold waters of the Gulf of Maine. Each watch will take a shift throughout the night as a new rhythm to life at sea quickly takes hold. Over the next two days, the ship will dock in Castine, Maine where students will have the opportunity to work with professors at Maine Maritime Academy and tour the school's research vessel. Frequently, Proctor students matriculate to Maine Maritime (including Ocean Classroom marine science educator Ali Mitchell '11!), and this first port of call will provide a powerful opportunity for students.
The 135 foot historic tall ship will then begin her journey south, making stops all along the eastern seaboard (Woods Hole, New York, Norfolk, Charleston, Cumberland Island) before preparing for a two week open voyage to the Caribbean where the group will spend the final weeks of the Fall Term. Along the way, intangible lessons will complement, and often enhance, the tangible maritime literature, science, and navigation courses required of each student. The group will live in incredibly close quarters, work closely with the 15 professional crew members on the ship to learn how to tie knots, drop the anchor, navigate, clean dishes, and eventually run the entire operation. Ocean Classroom is not for the faint of heart, but as any alum will tell you, it is hands down the most powerful learning experience imaginable.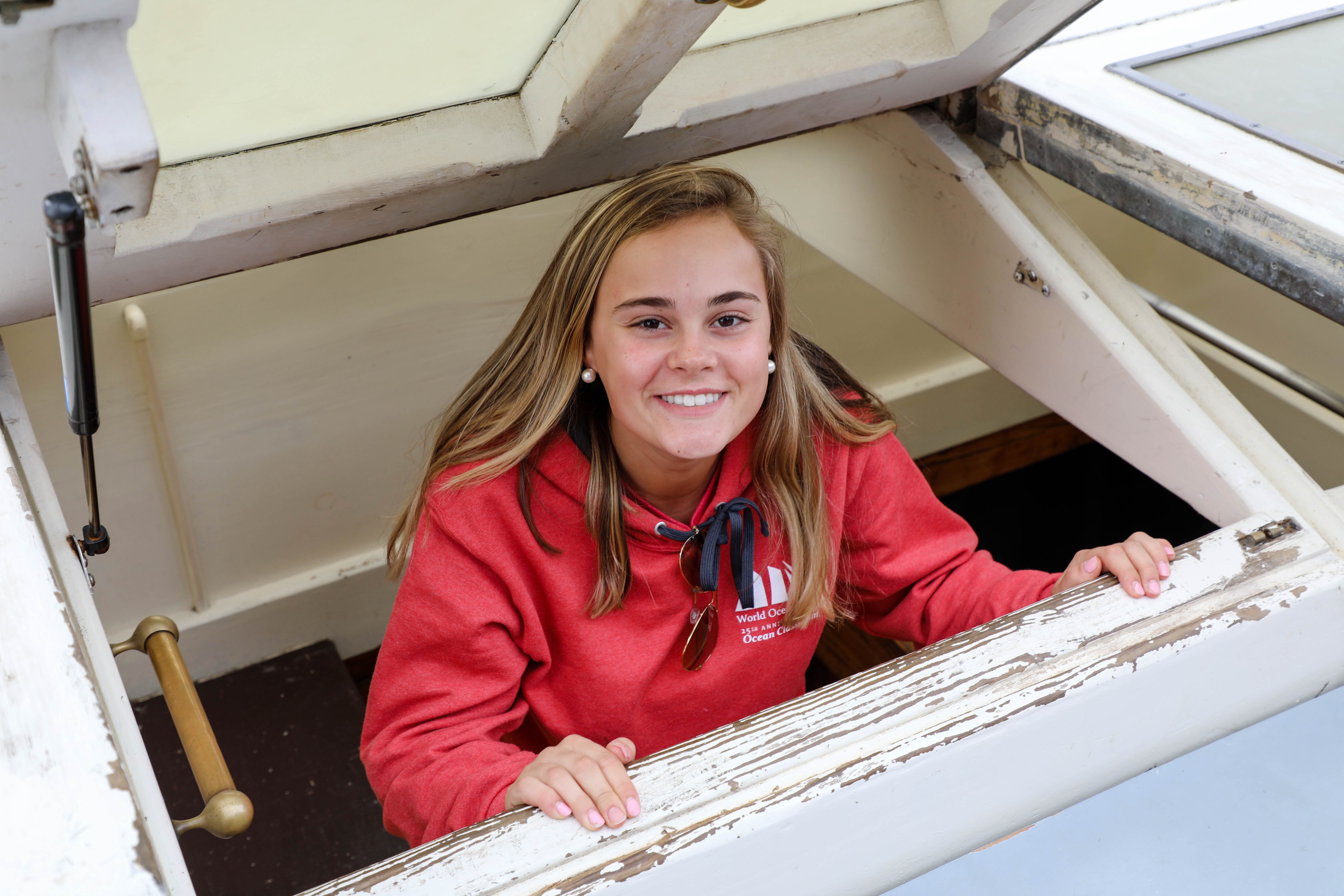 It is these shared experiences that ensure the Ocean Classroom program is carried forward. Watching dozens of Ocean Classroom alumni reminisce about their experiences aboard Spirit of Massachusetts, Westward, and Harvey Gamage at Friday's event reminded you the lasting effect Ocean Classroom has on its participants. As with all of Proctor's off-campus programs, Ocean Classroom alumni enter into a brother/sisterhood where bonds are forged through the discomfort of stretching beyond comfort zones. Where seasickness and the very human smells that accompany 21 adolescents living at sea balance the unfettered joy of seeing bioluminescence, climbing aloft and surveying the open waters, or steering a wooden vessel through rough seas. These experiences are not typical for high school students, but they are central to the Proctor experience and we cannot wait to see how this year's crew returns to campus changed come December.