Proctor Academy is delighted to announce a shift in fall 2021 Ocean Classroom programming aboard the Harvey Gamage of Sailing Ships Maine. For the past 28 years, Proctor's term-long Ocean Classroom program has exposed high school students to the joys and challenges of life at sea, with the World Ocean School and its schooner Roseway serving as a key partner in providing the Ocean Classroom experience for the past seven years. Due to an unexpected turn of events, Roseway is unable to host Proctor's Ocean Classroom experience this fall. Proctor made a rapid shift to partner with Sailing Ships Maine and the Harvey Gamage for the fall trimester program.
The Harvey Gamage under full sail.
Earlier this year, Proctor announced its new winter Ocean Classroom program in partnership with Sailing Ships Maine, and this preexisting relationship allowed for a smooth transition in fall programming, including retaining the same lead on-ship co-directors and lead educators Matthew Ecklund and Holly Buresh to guide the program. The schooner Harvey Gamage has been offering high school educational programming for most of its 47 year history and was part of the previous Ocean Classroom Foundation Fleet that served Proctor students faithfully for many years, most recently in 2013. The current crew are experienced sailor-educators supported by the non-profit Sailing Ships Maine under President Alex Agnew, Captain Pamela Coughlin who will serve as Shore Captain for the Proctor voyage, and Educational Director Captain Jon Radtke of Falmouth, Maine.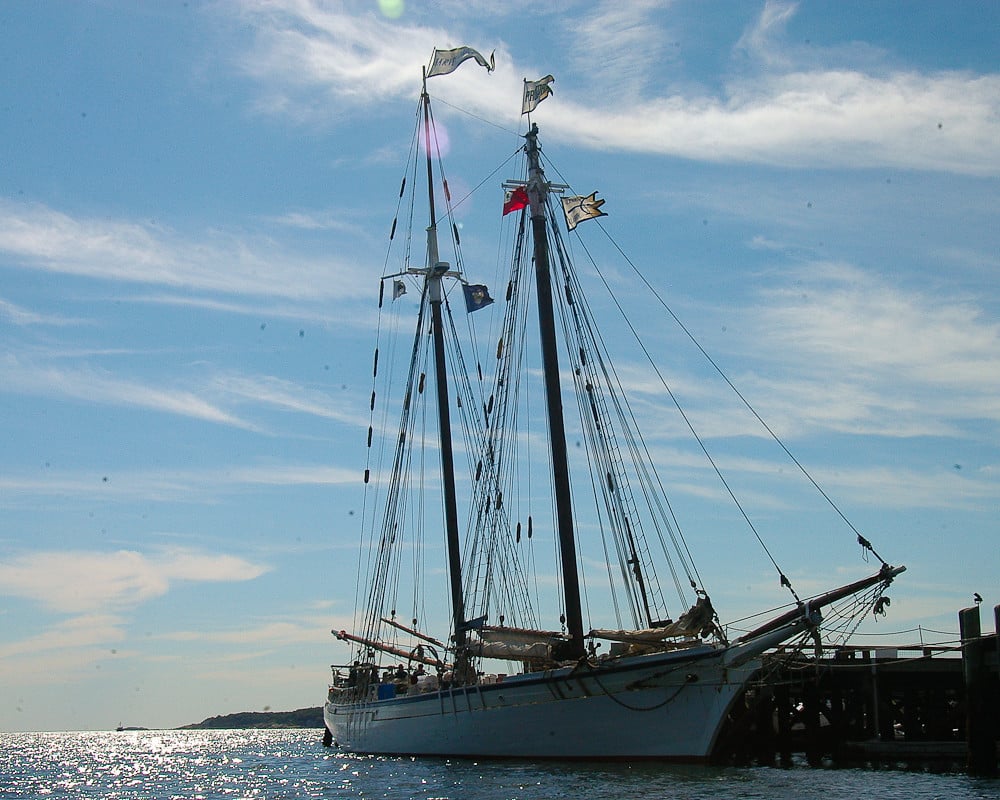 Proctor's fall Ocean Classroom program will afford 22 students the experience of a lifetime, sailing aboard a tall ship from the coast of Maine along the eastern seaboard, making port stops along the way. With a final destination of San Juan, Puerto Rico, Proctor's students will become full crew members of the ship over the course of the term, while also studying Maritime Literature, Navigation, Marine Biology, and Seamanship skills. The student crew will depart for Ocean Classroom on September 16 after three days of training on Hurricane Island, Maine.
About Sailing Ships Maine:
Sailing Ships Maine is a 501c3 nonprofit that delivers experiential learning programs at sea and creates life-changing opportunities for teens of all abilities and income levels to discover the ocean environment, expand leadership skills, and consider further maritime training. Since their founding in 2015, they have sent more than 500 students to sea in partnership with 16 schools and youth groups. Learn more at https://sailingshipsmaine.org/.