As we prepare for another 60 families to arrive on campus tomorrow morning for our second Admissions Revisit Day, we can't help but pause to consider: What attracts a family to a school like Proctor? We shared THIS POST earlier this winter as we looked at the different "pain points" we solve for families, but we also need to think on a grander scale in order to truly answer this question. Families are flocking to Proctor in record numbers because the intangibles of a Proctor education align with what our world needs most right now: good people.
The majority of visiting families will have had similar Revisit experiences at peer schools within the past week (some schools are even bringing in food trucks to woo their families - don't get your hopes up for that happening here tomorrow!). For most, the decision to make a change in their child's educational journey has already been made. Figuring out which option will best serve their needs is now at the forefront of their decision making process.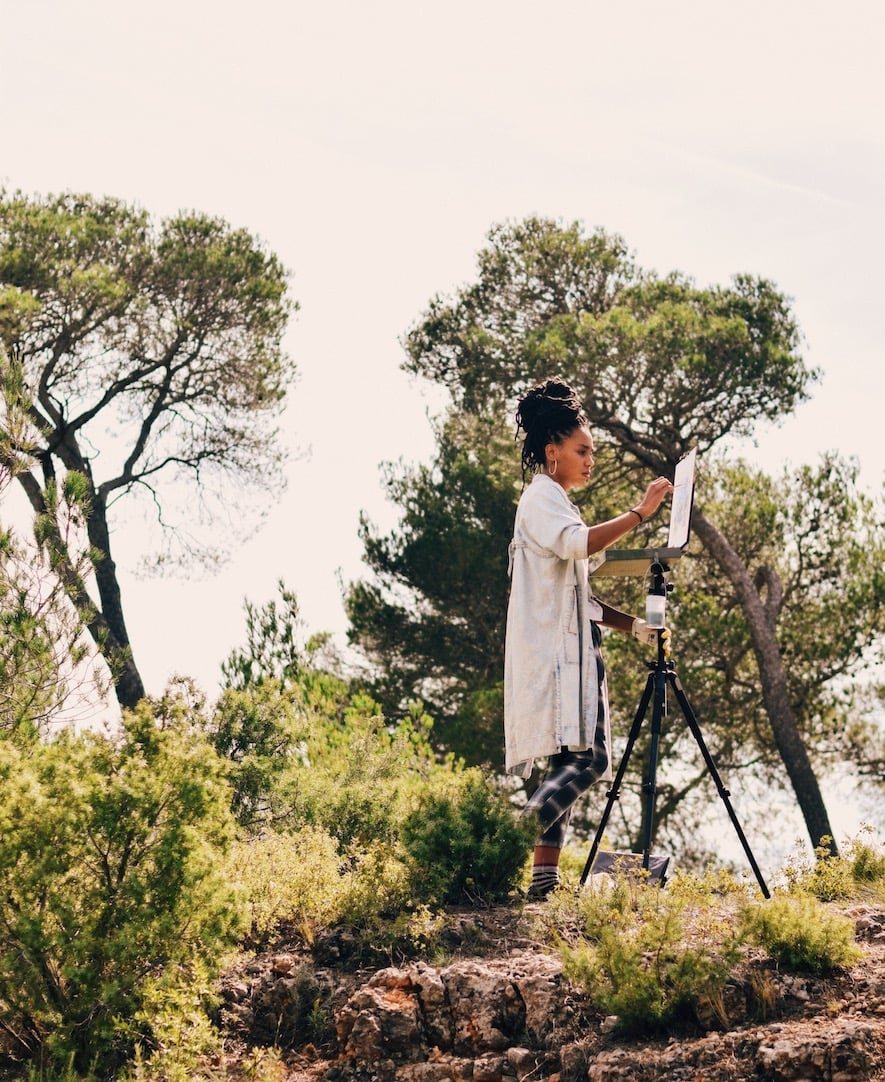 Integrated academic support? A specific athletic program? Arts offering? Study abroad options? Increased accountability due to small-family style dorms and advisory groups? Each of these factors attract families to Proctor's educational model, but in truth, each of these programs serve as the foundation of a much larger, simplistic goal for a student's Proctor experience: we want to graduate students who are good people and seek to make a difference in the world.
The short video clip above of Jack Ma (especially the part around the 1:15 mark) discussing the future of education at the World Economic Forum this past winter struck me as especially true of the work we are seeking to do with our students at Proctor. Understanding that courses, programs, and experiences not only teach hard skills and measurable knowledge, but also provide opportunities to develop soft skills that will serve as the foundation for their future engagement in the world around them is critical to appreciating why families choose Proctor.
While most families visiting campus tomorrow will have their antennas tuned into programs, facilities, and the tangible differentiators that make Proctor unique, we have confidence they will tune into Proctor's vibe that will not have a table at the activities fair, a seat on the student panel, or a place on our campus map. For this week's Parent Page newsletter, we asked students what they remember most about their Revisit Day, and guess what, not a single student mentioned anything tangible. Instead, they mentioned the feeling they felt as they stepped into their new home for the first time.
"Every time I revisited a school for a Revisit Day it was raining. At all the other schools, the kids looked down and were walking around the puddles. What made Proctor stand out to me was that everyone was happy and jumping in the puddles instead!" Lulu

'19