This past weekend, Proctor hosted its annual Alumni Reunion weekend as alumni from around the globe returned to campus to reconnect with their Proctor experience. For many of our older alumni, including the remarkable 22 members of the Class of 1967 who returned for their 50th reunion, campus looks much different than it did during their time on campus. Not only have Proctor's physical footprint and programs evolved considerably since 1957, but so has enrollment from roughly 100 students (all boys) in 1957 to 370 students (boys and girls) from around the globe today.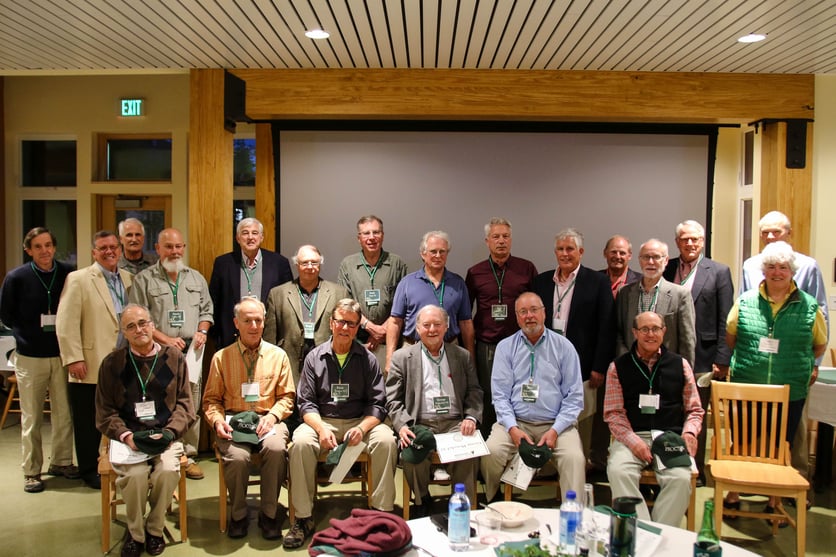 Listening to members of the Class of 1957 and Class of 1967 reminisce about their Proctor experience with former faculty members like Spence Wright and Chris, Kit, and Tim Norris sheds light onto just how much things have simultaneously changed (Proctor no longer requires jackets and ties at formal sit down dinners or requires trips to the barber when a boy's hair touches his collar) and yet stayed the same (a deep appreciation for the environment and commitment to helping unlock learning students all types of students) at our quirky little school in Andover, New Hampshire.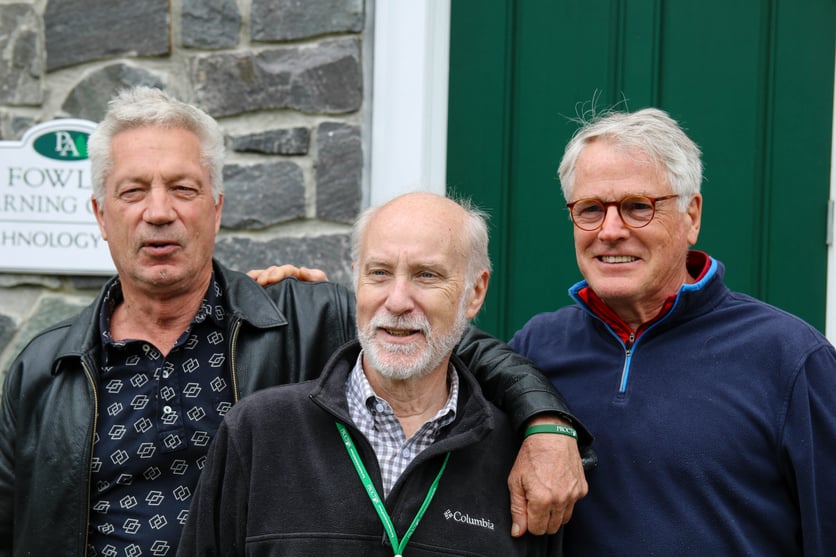 Schools, or any institution for that matter, rarely navigate an evolution of the magnitude Proctor did in the early 1970s without compromising the heart of the organizational mission. During a conversation I had Saturday afternoon with long-time former faculty member Bert Hinkley this notion of institutional stability emerged. While more than thirty years separates our Proctor experience as faculty members, our experience and enduring relationships with our former students differs little. How has Proctor successfully brought groups of alumni from distinctly different eras together to celebrate? Bert's answer was simple: it's the relationships students form with faculty and staff that make Proctor unique.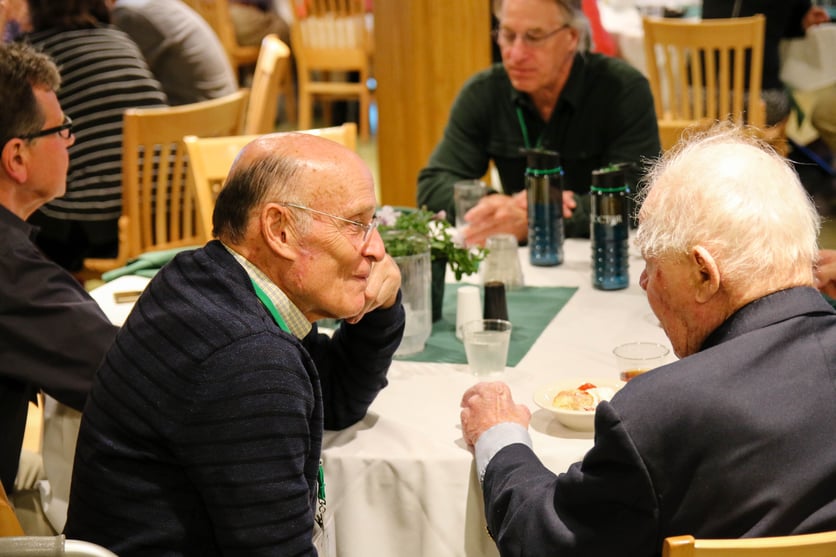 Regardless of the generation, the bond between Proctor student and teacher is remarkable. Emotions are hard to contain when you sit back and watch Spence Wright (above right) return to visit with players he coached 60 years ago (yes 60!) or watch the humor and sincerity with which David Fowler (below) shared a special video message with the Class of 1967 thanking them for establishing a 50th Reunion Scholarship Fund in his name.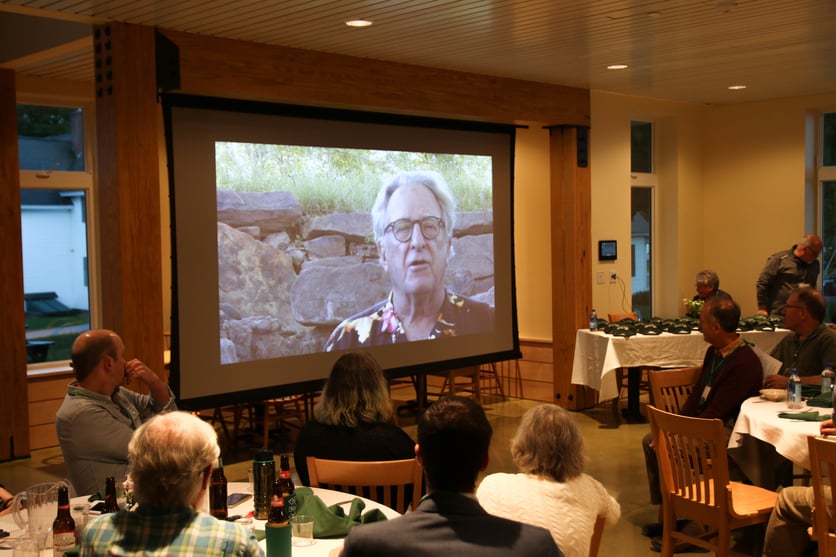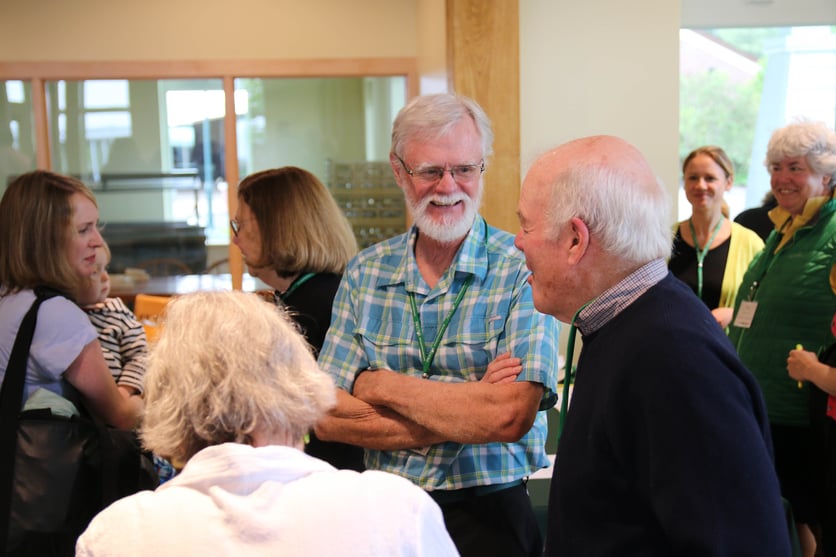 Just observe the enthusiasm with which Bert and his wife, Dani, share their journey with former students they mentored during their thirty years at Proctor, or experience the smiles of our five year alumni as they reunite as an advisory after half a decade apart, and it becomes abundantly clear it is the human relationship that sustains Proctor and sets it apart from any other school we've encountered.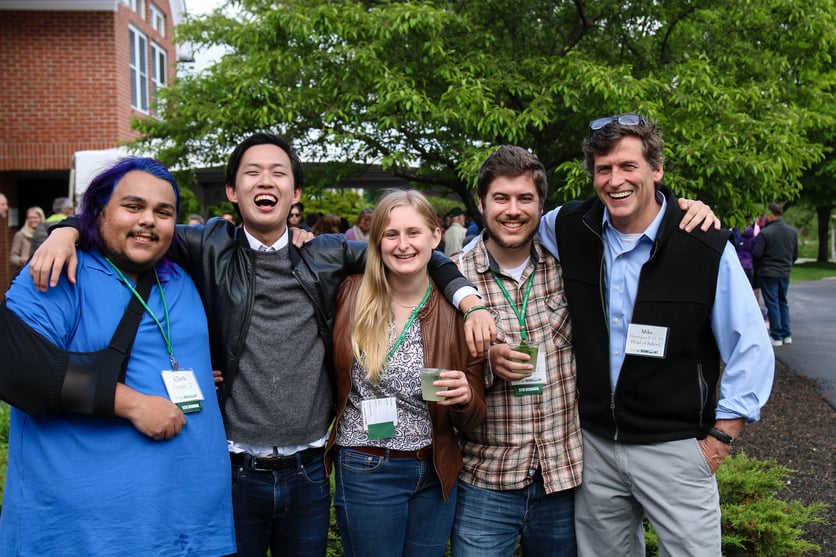 It is this emphasis on relationships, to each other and to this place we call home, that guide Alumni Reunion each year. Enjoy a few of the highlights from this year's reunion below. Thank you to all of our alumni who made the trip back to campus this year!
---
Five members of the Class of 1957 returned for their 60th Reunion.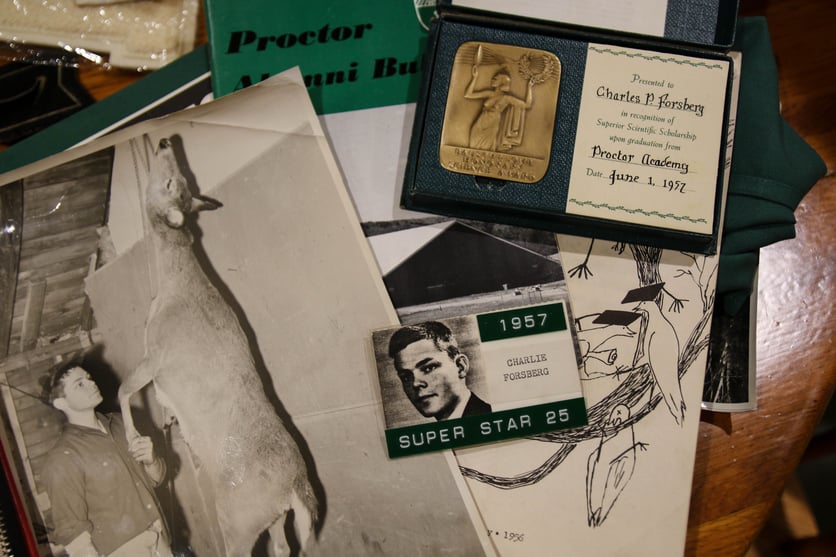 Charlie Forsberg '57, brought memories from his time at Proctor (above) and made new ones in a pick-up softball game of 2's vs 7's (below).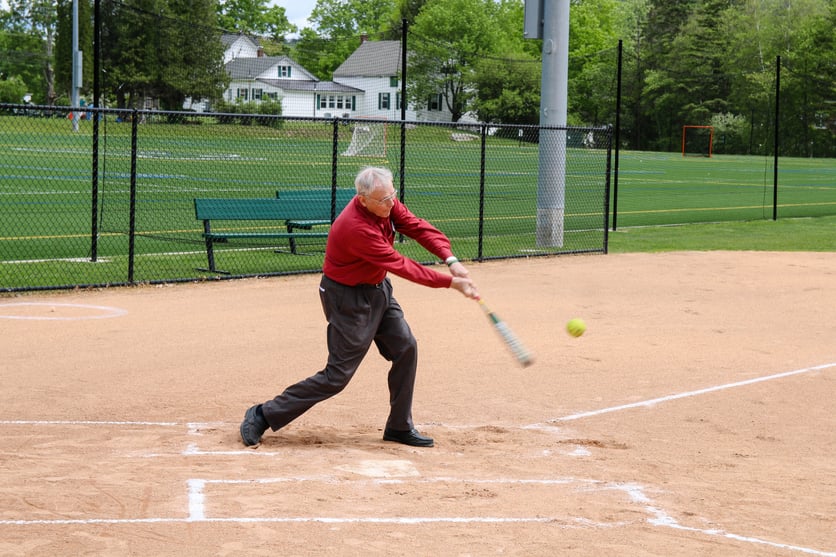 Activities throughout Saturday provided active windows into the Proctor community that allowed alumni to simultaneously catch up with current and former faculty members and to see the myriad changes taking place on campus.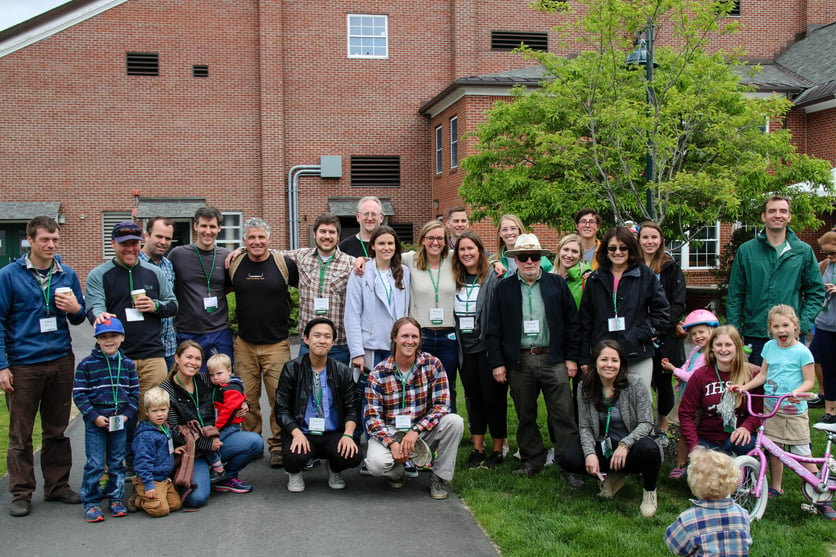 Dave Pilla leads his annual hike in the Proctor Woodlands.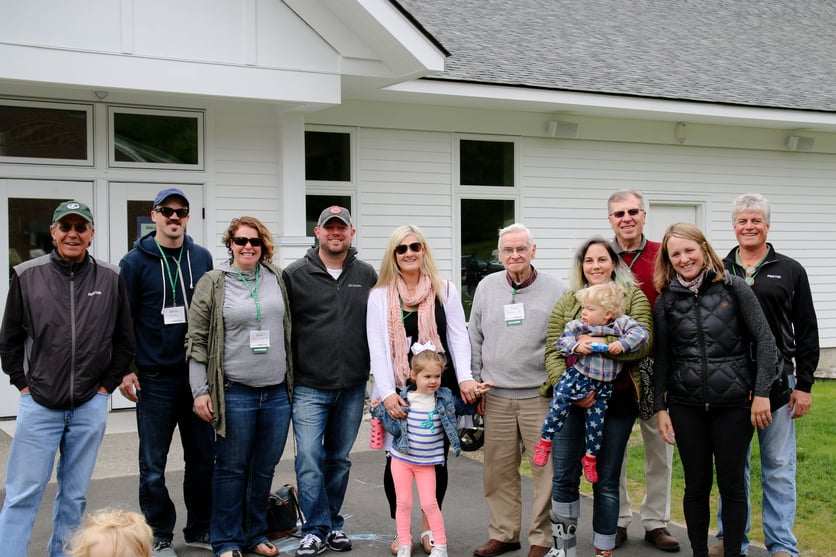 Director of Development Keith Barrett '80 gives a tour of campus facilities.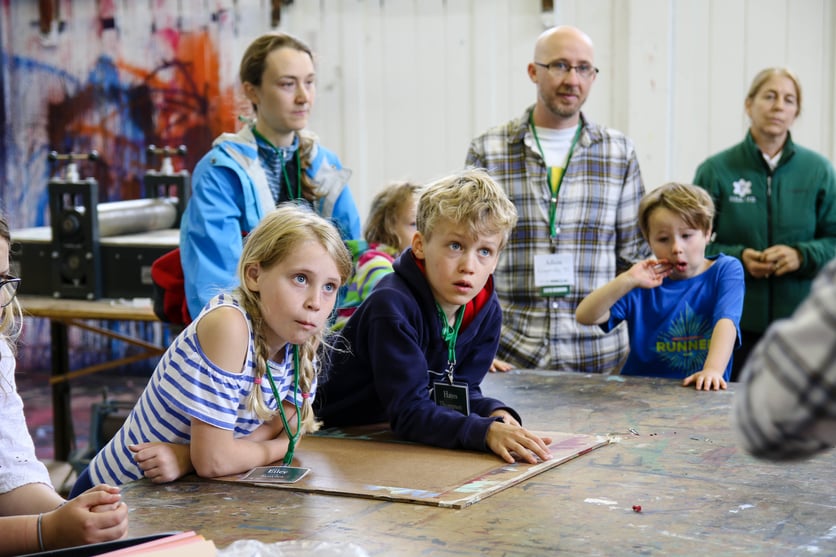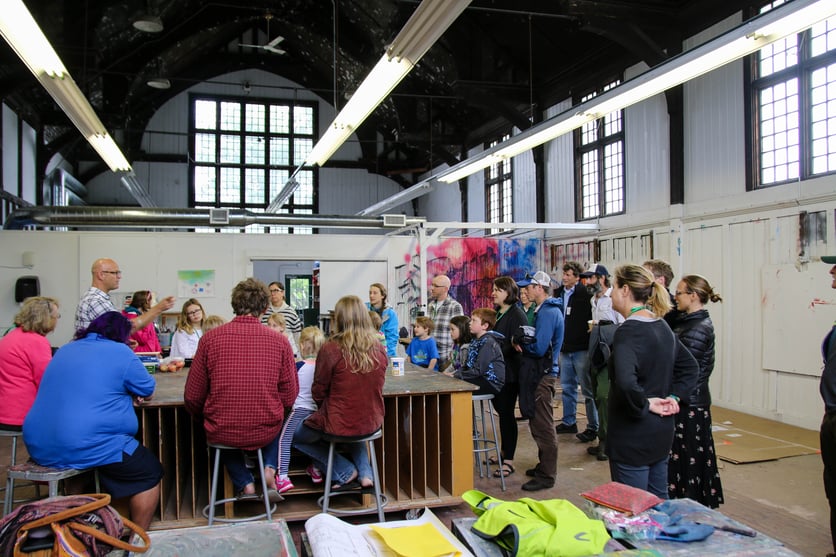 Fine Arts faculty member and co-director European Art Classroom, David Fleming, provided a workshop in Slocumb Hall that was a hit for alumni and future alumni alike!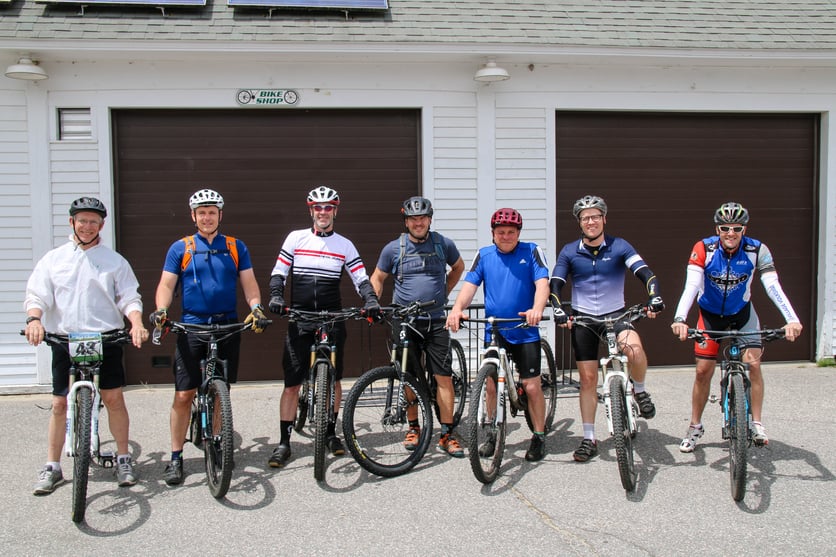 Drew Donaldson '92 and Josh Norris '92 led a mountain bike ride Saturday afternoon and a road bike ride Friday.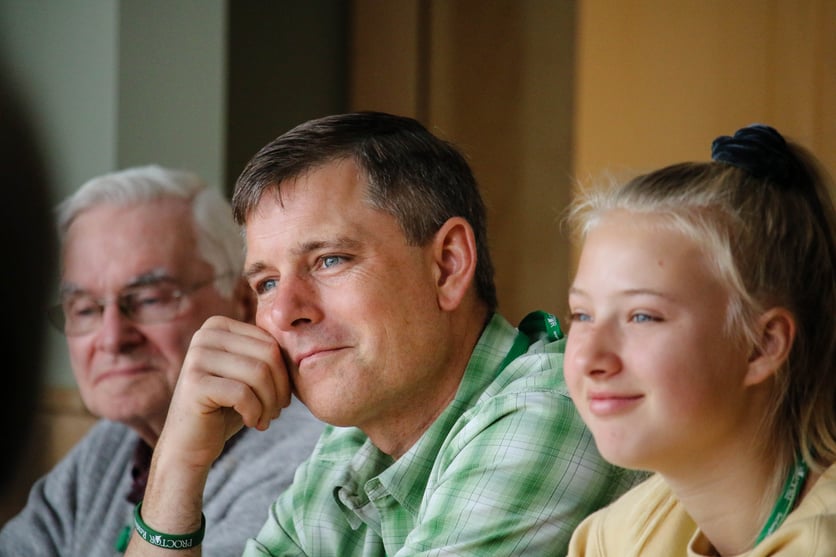 Jeremy Stowe '92 sat in on a current student panel with alums of all ages (and his daughter, Hannah '21) discussing the Proctor of 'today'.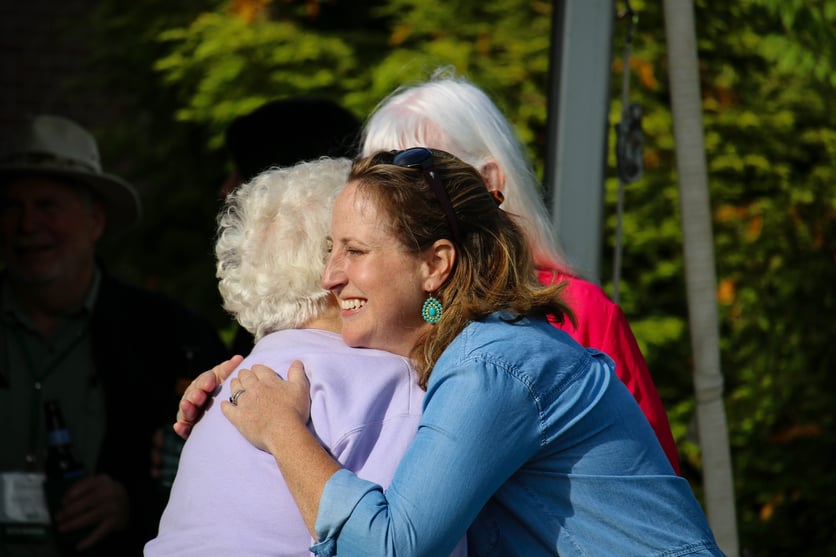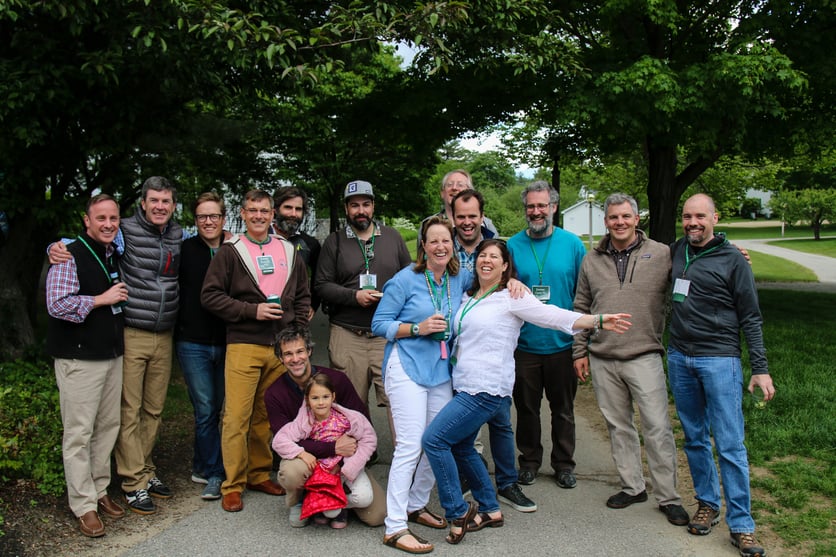 At Saturday night's cocktail hour and dinner, faculty, staff, faculty kids, and alumni gathered to take class photos, reconnect, and share about their current life's journey.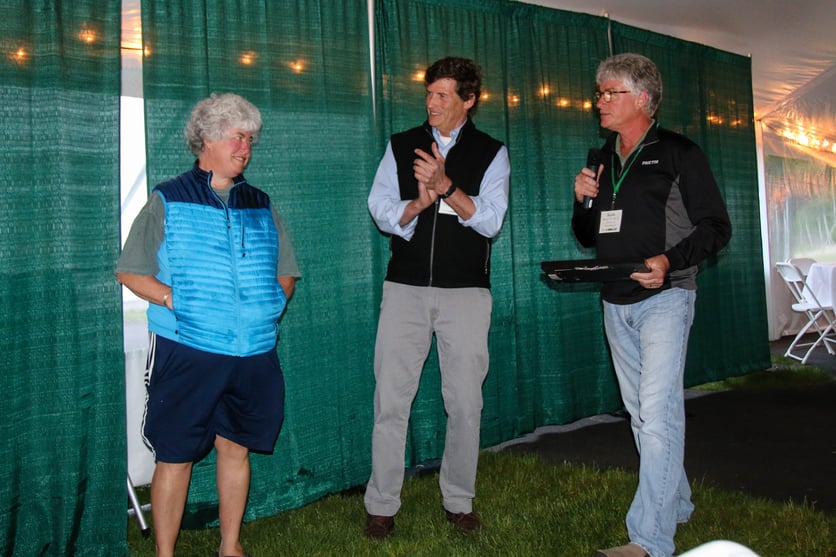 During Saturday night's dinner, Alex Estin '83 was honored for her service as Alumni President for the past twenty years, and Ryan Bowse '93 and Walter Perry '73 were introduced as the new leaders of Proctor's reformed Alumni Association.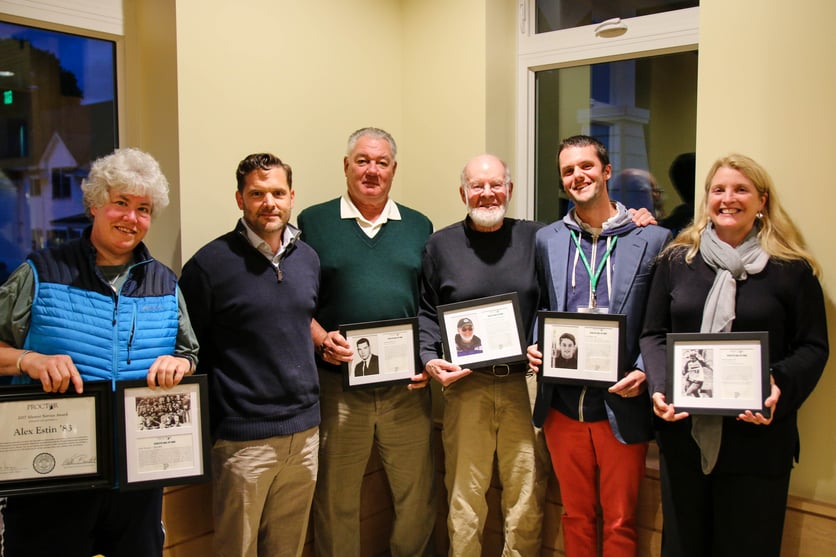 During dinner Saturday night, Proctor's inaugural Athletics Hall of Fame induction took place. Congratulations to all of this year's inductees including those who were able to attend, Alex Estin representing the 1981-1982, and 1982-1983 Girls' Hockey Teams, Sanford White '61, Tim Norris, Jed Hinkley '99, and Diane Fowler '80. See all inductees here.
Of course Reunion would not be complete without Nick's Other Band rocking the Wise Center until the wee hours of the morning led by talented current and former faculty/staff members Keith Barrett '80, Chuck Will, Phil Goodnow, David Pilla, and Scott King!