The end of each trimester at Proctor celebrates the collective work of students enrolled in art classes. Usually, we gather in the Wilkins Meeting House before the spring musical to peruse the art, gently run our hands over the sculptures, woodworking pieces, and marvel at the creativity of our students across disciplines. But like everything else this spring, our celebration of student artwork must take a slightly different form.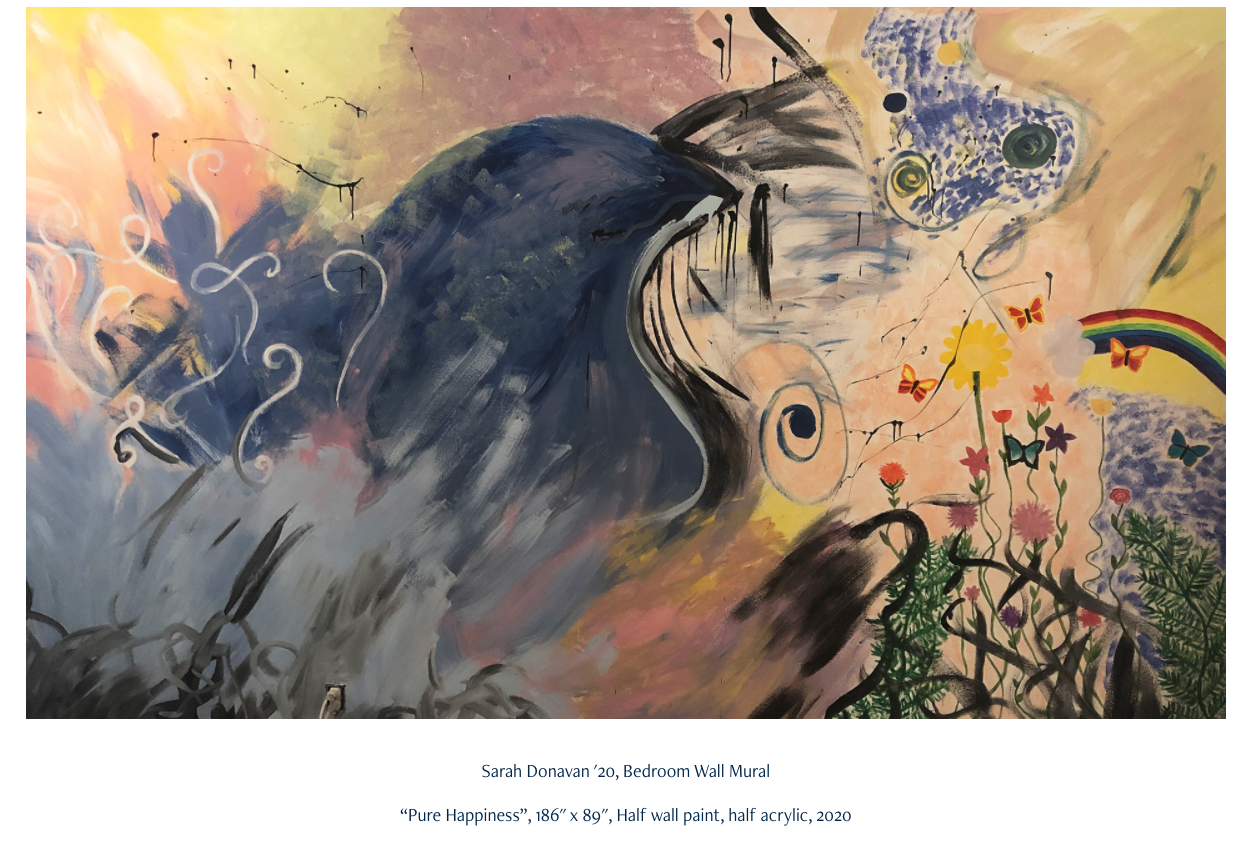 As we shared earlier in the term in THIS BLOG post, our students and faculty have worked around the constraints of distance to create beautiful art. Our art department continued to gather, collate, and upload student work throughout the remainder of the term, resulting in our first digital art show (linked above). A special thank you to Corby Leith '92, Jill Jones Grotnes, and Kate Austin '01 for compiling and managing this virtual portfolio website over the past few weeks.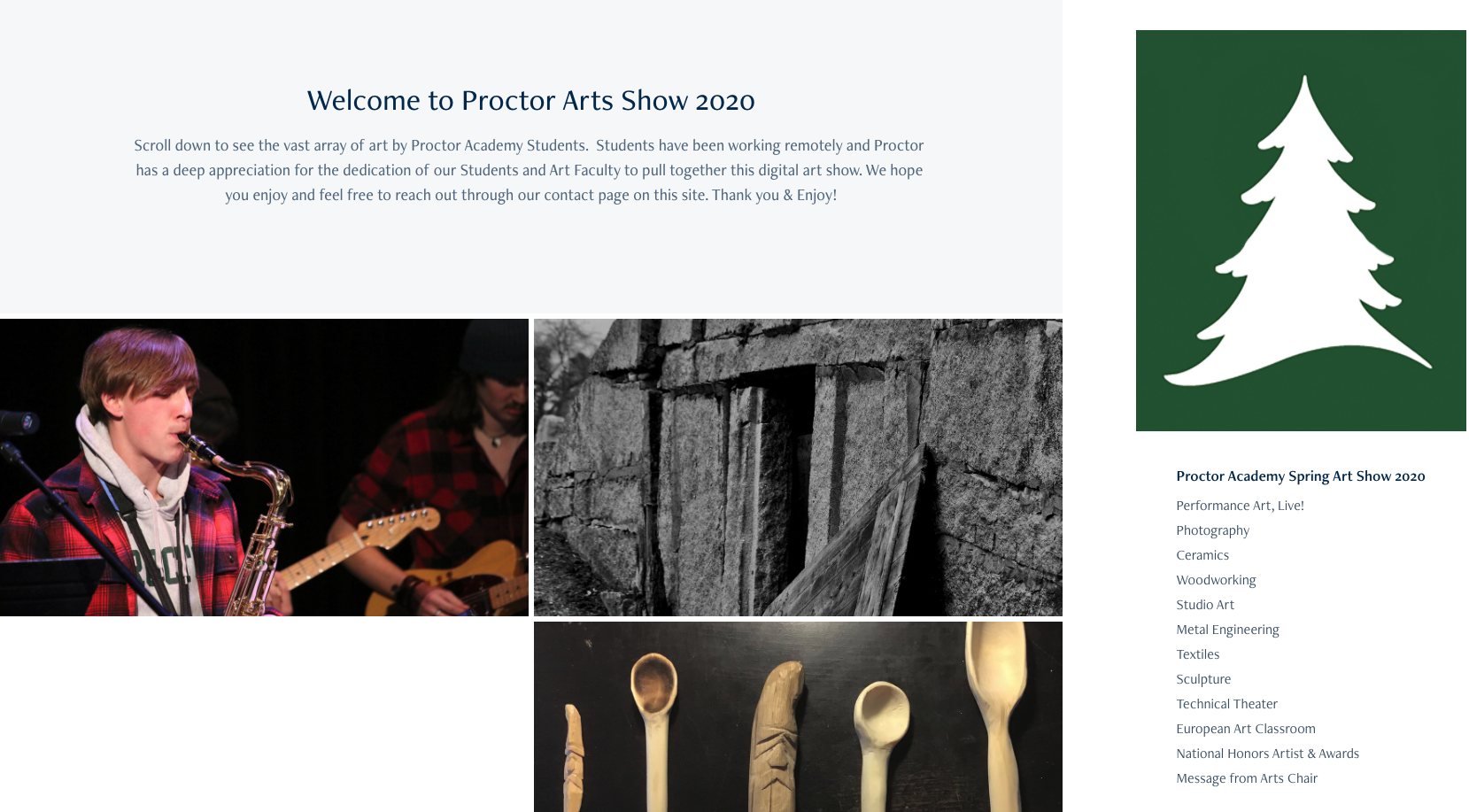 To our students: thank you. Thank you for sharing your talents with us. Thank you for engaging in art from your homes around the globe, for risking failure, for making the absolute most of limited resources and materials. Your tenacity toward learning inspires all of us to find and pursue and create more art in our lives.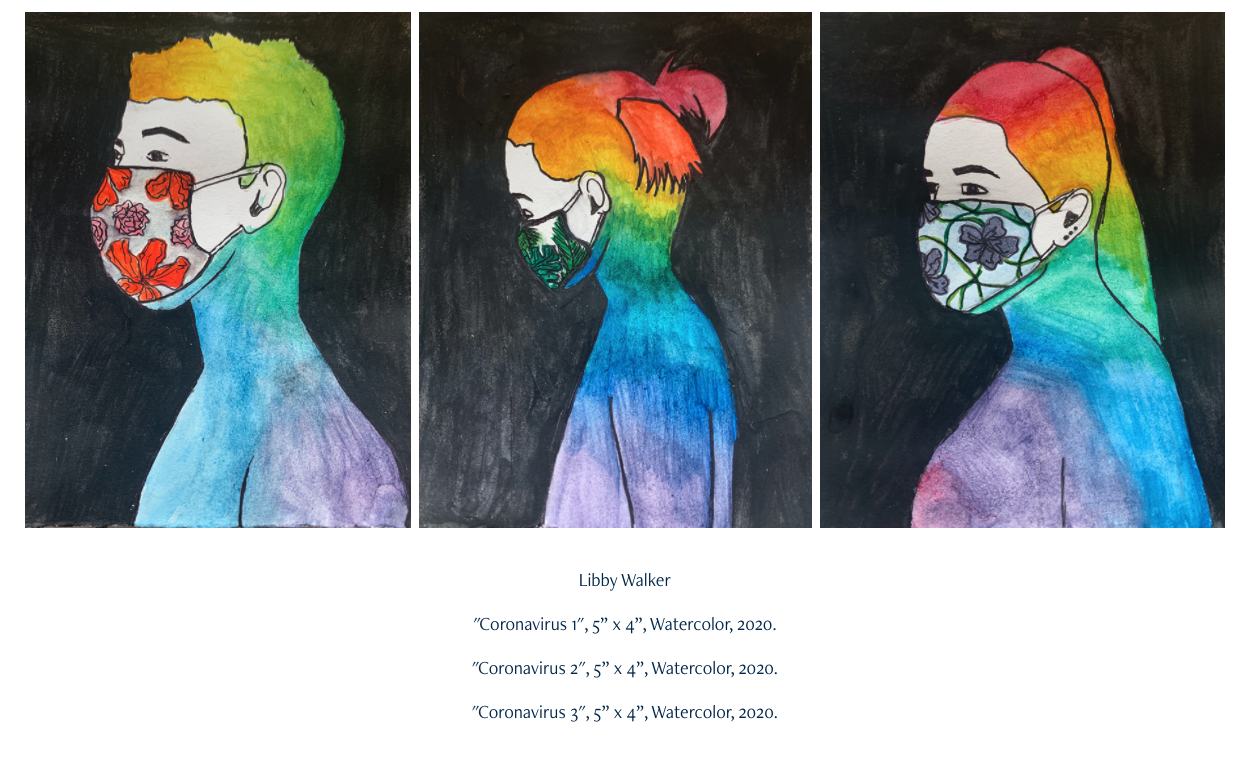 For five of our graduating seniors, we recognize their induction into Proctor Academy's Chapter of the National Art Honor Society. This n
ominated and elected group of advanced art students have been involved in the Fine Arts at Proctor at the academic level and have created works of art that are exemplary. To be considered for the National Art Honor Society students not only demonstrated outstanding art, but must be active in service to the community and reflect the character and values of the school. We appreciate their commitment and dedication to the arts.
Congratulations to the following students on their induction into Proctor's National Art Honor Society:
Chloe Makechnie '20 (Drawing and painting)
Nikki Filias '20 (Drawing, painting, installation)
Ingrid Cole '20 Johnson (Drawing & Painting)
Campbell Franz '20 (Drawing, painting)
Lillian Vezina '20 (Painting and Drawing)
Now. go grab a cup of coffee, sit down, and browse the site linked below. Soak in the wisdom of our students as they use art to process this bizarre time in their lives.