After a slow start to the season, Tuesday's fresh snowfall provided perfect conditions for Proctor's Nordic ski team to host a NEPSAC race at the Proctor Ski Area Wednesday afternoon. With a roster full of newcomers to the sport, this season has been a learning experience for all involved as the team has worked together to get the most out of its training sessions, to learn the basics of the sport, and to prepare its veteran racers for success in the Lakes Region League.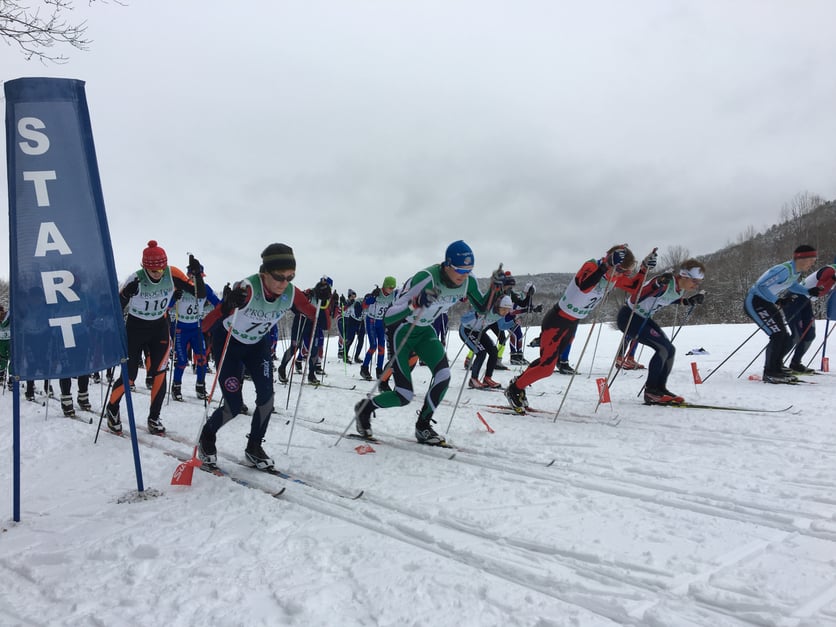 With its first two races of the season canceled due to poor weather conditions, Proctor's Nordic ski team had to wait until early January for its first race. Thankfully, a winter break training trip to Quebec, Canada afforded the team extra time on snow (despite sub-zero weather conditions in the North Country!). Senior captain, Katie Ball, notes, "During our first race last week, we saw strong performances from returning skiers, and new skiers demonstrated significant improvements in race mentality and technique since the start of the season. While we struggle to muster the depth that other teams have built with programs drawing lots of seasoned skiers, this is certainly a year for individuals to build themselves to serve the goals of the team in the future. I would anticipate upward movement in the standings from all skiers based on the apparent potential for gains from those new to skiing and by the strong starts by harder racers."
Not only will the team see improvement as it competes in more races this season, but coaches know their training sessions at Proctor's Bill Paine '51 Nordic Center are the most valuable time they spend together as a team. A maze of trails around Proctor's campus are highlighted by two FIS homologated loops at the Proctor Ski Area, one with full snowmaking capabilities. This training facility is among the region's finest, and allows the team to simulate race starts and timing. Ball notes, "We practice with the timing of races in mind. The intensity and duration of our practices reflects how we feel when we can effectively train; but we make sure we are at our most rested and strongest for race days. Generally, this signifies longer and slower practices on the days following a race with intensity, building, and duration dropping right before a race."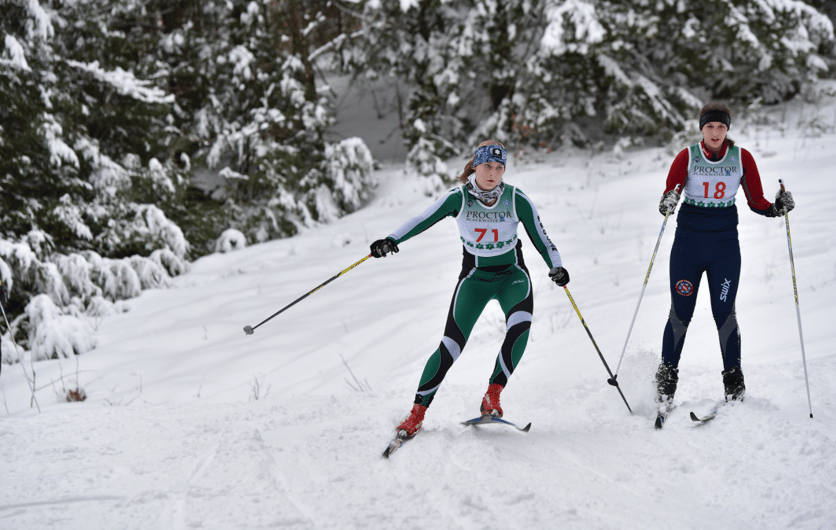 Photo Credit: Rich Tilton Photography
As the season continues on, the team's chemistry is critical to it's continued success and personal development. Ball notes, "It is challenging to keep everyone together, physically, at practices; mainly because many skiers are at different points in their training and fitness goals. By keeping the energy fun, we have been able to effectively cultivate a team that trains and performs together. Occasionally, we will play games on skis to get everyone looking a little foolish and thereby remind us that we are here to have fun with the sport, and that it is not something to grind through day after day."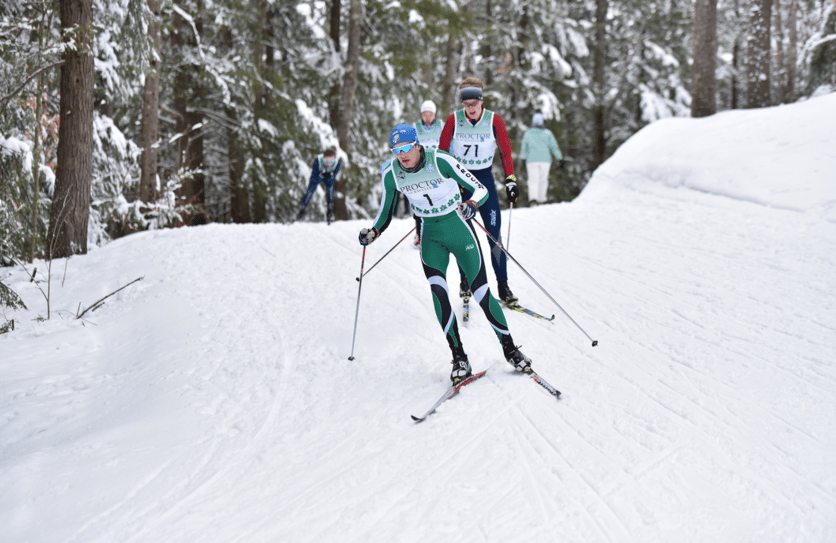 Photo Credit: Rich Tilton Photography
During Wednesday's race, the team saw the positive results of their hard work all season. While some of Proctor's more veteran skiers had a great day on the course (Katie Ball '17 finished 2nd for the girls, while Nathaniel Perkins '17 finished 4th and Jaime Migoya 5th for the boys), the focus is never about individual results, but moreso about individual progress. With over 200 racers in attendance, the freshly snow-covered course was packed with high level athletes. Ball notes, "Today was our first home race of the season, a 5k race using the classic technique. We had a great turnout from other schools despite the adverse driving conditions and our wax techs managed to nail the wax in tricky conditions so we had great grip and glide. Like our first race, we had great efforts up and down the results sheet, and all of our skiers made clear strides in their pursuit of excellence." Check out more great images from Wednesday's race by Rich Tilton P'16, '18 HERE!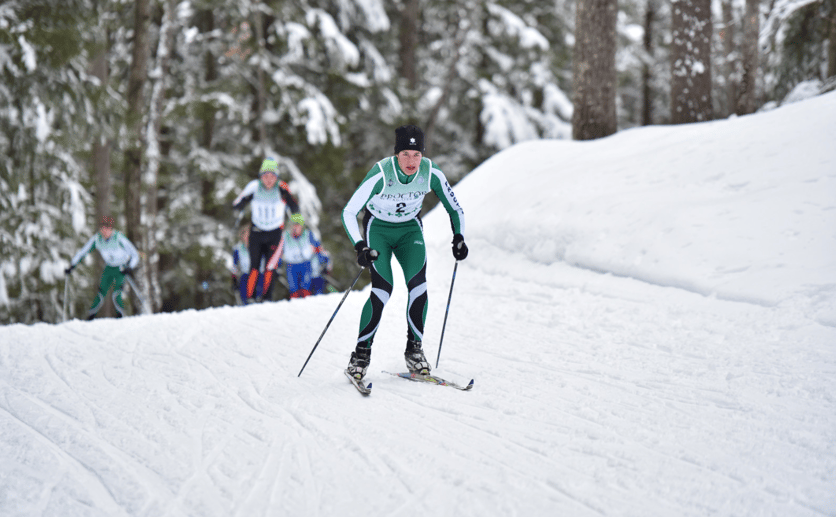 Photo Credit: Rich Tilton Photography
The rest of the season will (hopefully) be filled with more snow and tons of fun for Proctor's fifteen Nordic skiers and four coaches. Be sure to follow their progress on their team page HERE!