We last had students on campus on March 6. Snow covered the ground as student scurried to busses and hugged each other good bye. The excitement of Spring Break overshadowed the fears of COVID-19 that had begun to creep into our lives during the weeks prior. While we knew the Spring Term might be disrupted a bit (a delayed return for classes and maybe we would have to cancel Project Period?), few of us could have predicted what the next six months had in store: lockdowns, masks, remote learning, a remote graduation for the Class of 2020, a pandemic of racial injustice, and so much more.
Six months, almost to the day, later and we are ready to welcome students back to campus for the 2020-2021 school year. The summer months were spent scenario planning, working through logistics, developing safety and testing protocols, preparing for hybrid classes, all while helping communicate the ever-changing details to our families. Butterflies have repopulated our midsections, those uncomfortable but exciting start of year anxieties once again a part of our daily lives. We have learned from our peer schools who opened a few weeks ago. We have paid close attention to the landscape of higher education as well. We are confident in our plan to reopen, confident in our faculty and staff's ability to adjust and reimagine campus life, and confident that our families will embrace new rule structures and expectations. We cannot wait to see those first new students and their families drive onto campus today starting at 11:00 AM.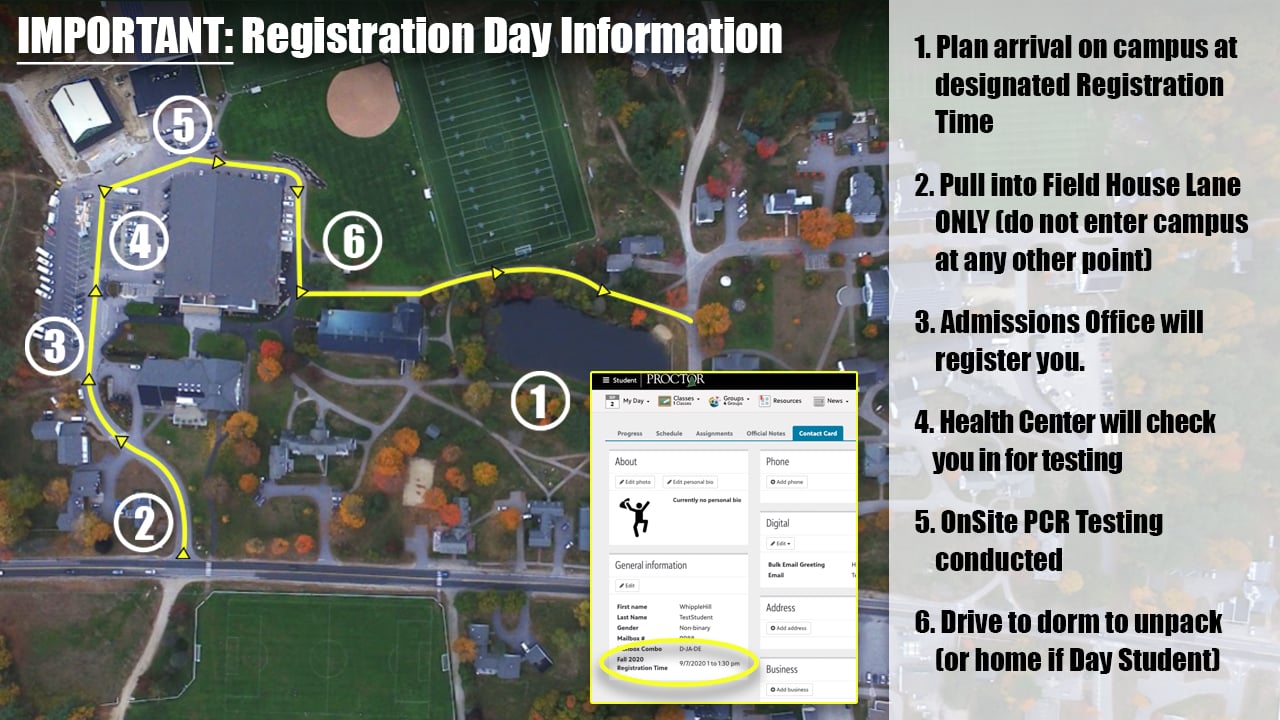 This next week of on-campus Orientation will be different than our traditional five day Wilderness Orientation in the White Mountains, but this necessary on-boarding process will retain what matters most as we launch the school year: connection. Relationships will be formed among students and with faculty members. Dorm pods will explore Proctor's 2,500 acres of land and a new sense of place will emerge right here in Andover. Proctor will once again become our students' home away from home.
COVID-19 has taught us much about ourselves, our communities, and the importance living life in meaningful relationship to those around us. It has also reaffirmed that this work of education to which we have dedicated our lives is best done in the presence of one another. We have missed the sweet, sweet chaos of living life alongside teenagers over the past six months and are ready to jump back in.